Restaurant 57, the main restaurant of Jetwing Colombo 7, recently debuted its new menu featuring cuisine inspired by culinary styles from around the world. From Tabbouleh salad to squid ink burgers, Restaurant 57 promises to take its diners on a culinary globe- trot with its extensive and exquisite array of dishes.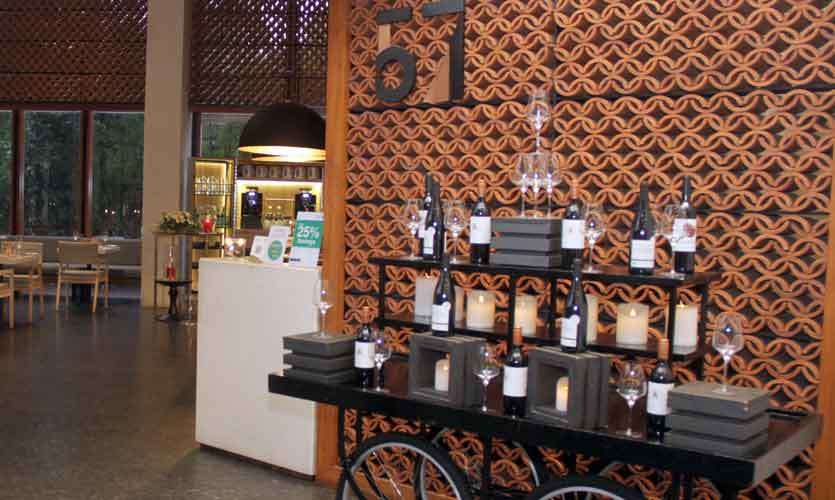 'Sophistication' is the word that best describes what Restaurant 57 offers up its diners. It prides itself on using ingredients from local suppliers (resorting to importing ingredients only when absolutely necessary) and ensures that every ingredient used is fresh and of the highest quality.
Ambience
The décor is simple. Floor to ceiling windows dose the area in natural light and is always a welcomed feature. The tables are set a healthy distance apart, enabling guests to hold conversations freely without the worry of disturbing other guests, and so a good spot for lunch meetings. The most interesting part of the room is the stacked clay pot and roofing tiles displays.
Food
From the selection of starters, we tried the lemony edible garden that is the Tabbouleh salad with Sumac Prawns.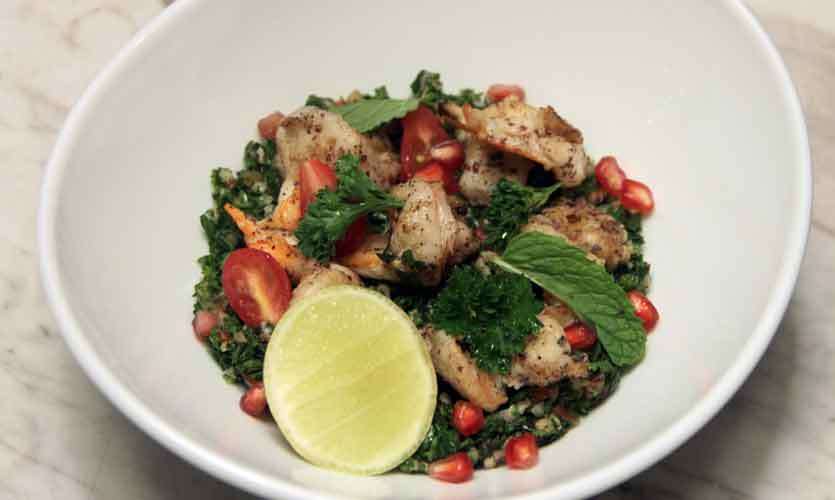 The Burrata Salad was by far our favourite starter. 'Burrata' is the soft fresh Italian cheese that dreams are made of. The heavenly, creamy, delicate burrata is nestled in basil, slow roasted tomatoes and olives, and is seasoned with lemon zest and balsamic vinegar. We definitely recommend this starter.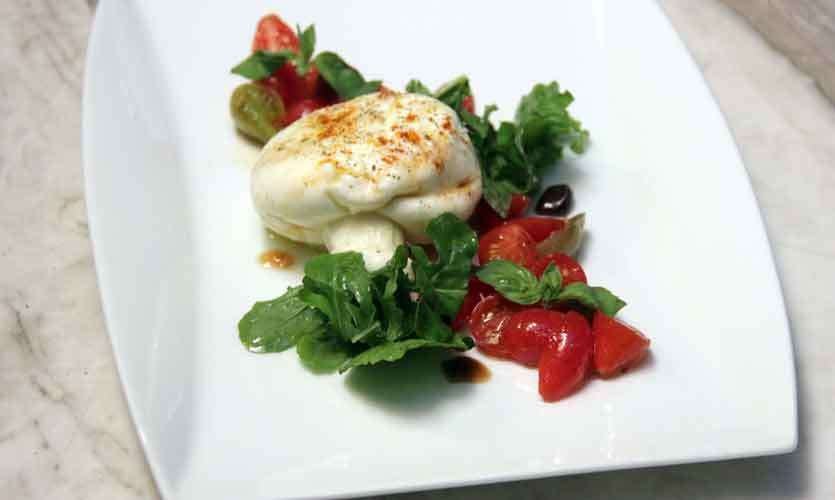 Nicoise Salad finds its origins in the French city of Nice. A great fresh- tasting summer salad, the one served at 57 did not disappoint.
The Open Face Sourdough Sandwich was slightly disappointing compared to the other starters.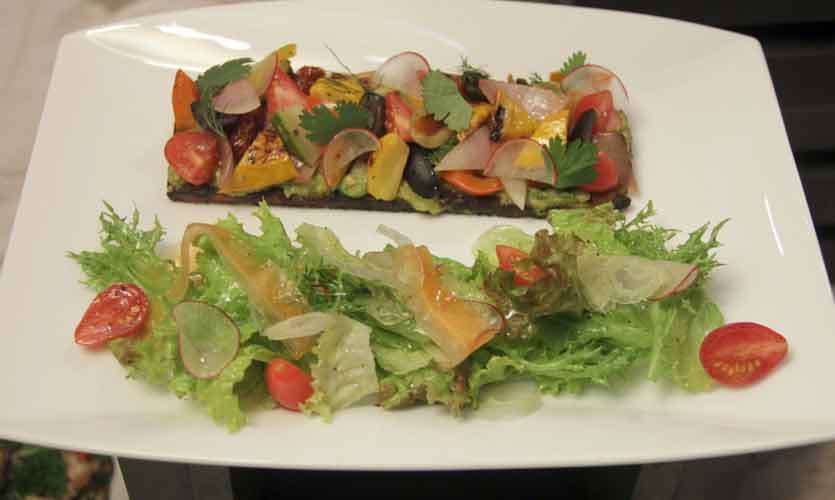 From the main courses, we tried the deliciously tender Barbecued Pork Belly. We absolutely enjoyed this dish and highly recommend it. It's slow cooked for 12 hours to keep it soft and also to help retain the flavour. It's served with an equally delicious mushroom pie and red cabbage slaw.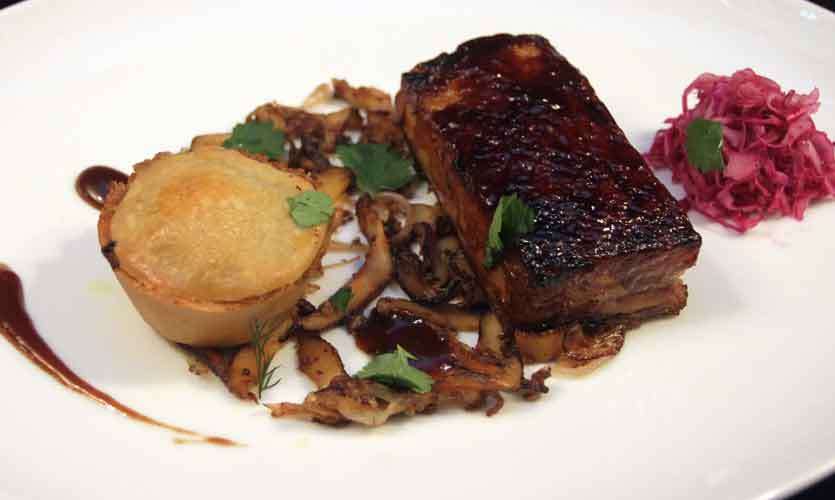 The Grilled Prawns were succulent and also a favourite. It was served with baked peppers and a chickpea and avocado dip. Definitely recommend this one too.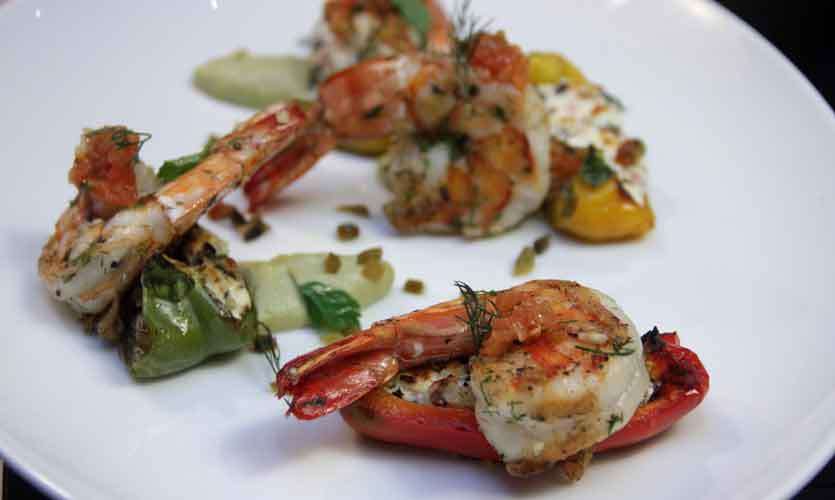 The Sea Bass served with pureed Edemame and marinated vegetables in capsicum sauce was delectable.
Out of the dessert menu, we gave the honeyed Coconut stuffed Sri Lankan Crepes a go. The popular Sri Lankan dessert accompanied with strawberries, pine nut and honey ice cream was ambrosial.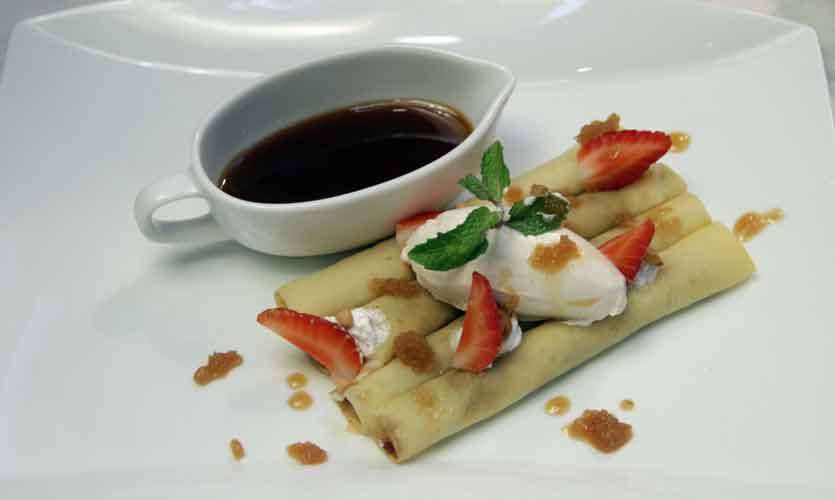 The Profiteroles served with Hazelnut choux and caramel ice cream was sinfully decadent, albeit not too heavy. We highly recommend this one.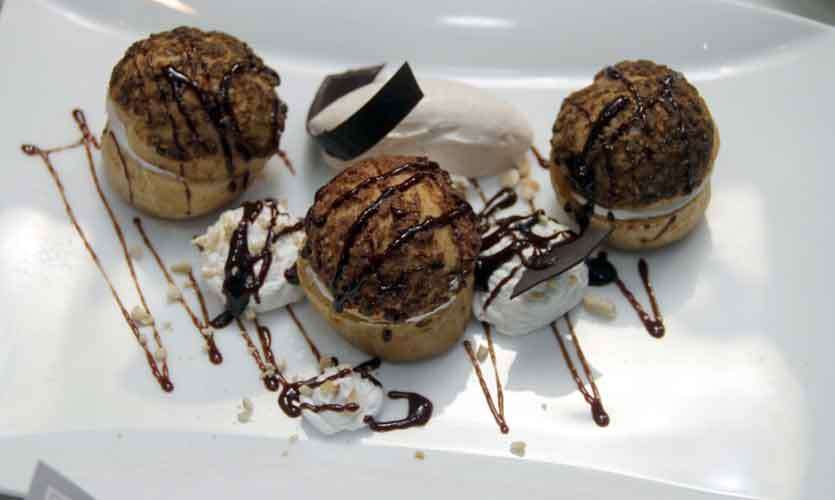 The Watalappam, an incredibly popular local dessert, was an intricate blend of sweet and nutty.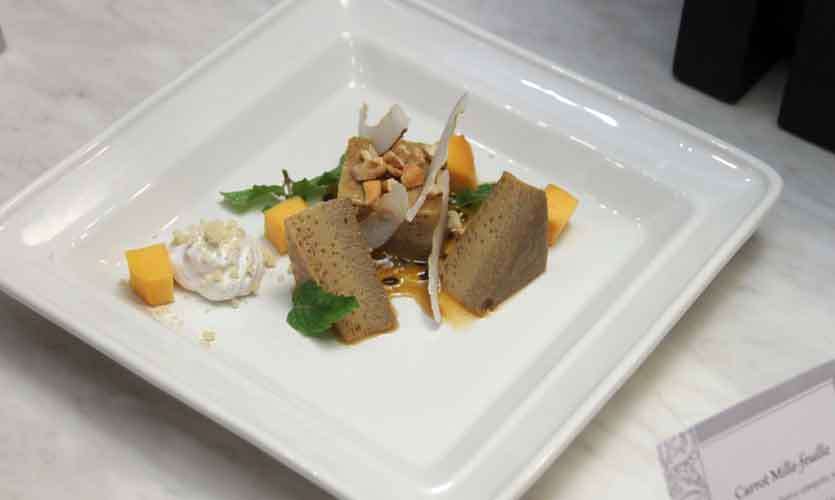 The Carrot Mille- Feuille was an interesting dessert, served with poached strawberry compte, soya ganache and walnut crumble.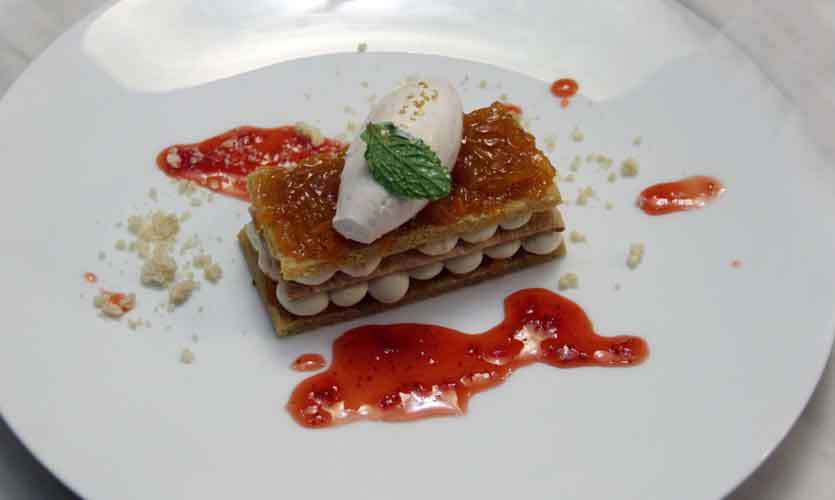 We recommend the crunchy hazelnut Chocolate Bar served with chocolate ice cream to every chocolate- lover.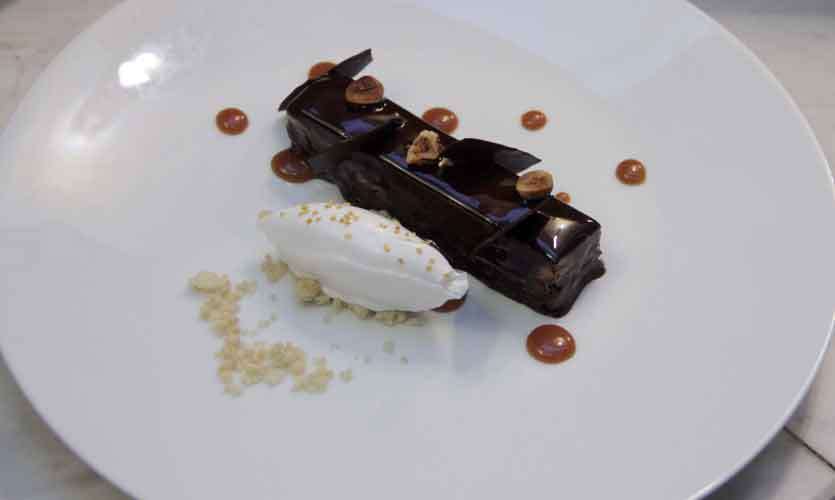 Service
The waitstaff were friendly and obliging.
Overall, we loved our experience at Restaurant 57. The food was incredible. The menu was sophisticated and you could tell that a lot of thought had gone into its creation.
Would we go again? Yes, most definitely.
Photographs by: Pradeep Dilruckshana