How do our food experts cook and eat? Dheeshana of Sri Lanka's first meat-free boutique hotel Theva Residency takes our Q&A!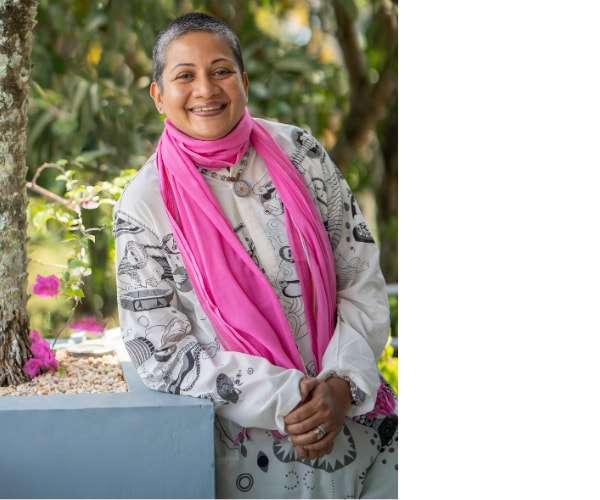 What's the best thing about the food at Theva Residency?
During the Covid-19 Pandemic, we were pushed to reflect on understanding and re-interpreting "luxury". Therefore, Theva Residency took the necessary steps to redefine our philosophy keeping in mind what is happening in the world and how we can work in harmony with nature to provide a refreshing soulful food experience to you. We are focusing on your mental and physical and emotional wellbeing. The Theva Residency is the first "Meat Free Boutique Hotel". The Kitchen Team has curated a menu with more nutritional and immune-boosting food using our local indigenous herbs, spices, vegetables and fruits using traditional local forms of preparation. We are catering for the pescatarian diet.
When you are not cooking, what restaurant do you like to eat from the most?
Royal Thai
Thoughts on modernizing traditional food?
I think creating recipes and food is an art and it's amazing to see how a new twist can be added to recipes. But I think certain traditional recipes must not be touched, especially our grandmothers' recipes!
Are you a picky eater?
I don't eat meat at all and seafood must be cooked extremely well. I don't like raw or steamed food unless they are vegetables or fruits.
It's your last day on earth, where are you and what are you eating?
Somewhere surrounded by mountains and rambutan trees!
Your favourite odd food pairing?
Marmite with Pol sambol!
Your favourite comfort food?
Pol roti, devilled Kadala or Sweet Potatoes anytime!
What's the most exotic food you've eaten?
Poi from Hawaii. This is a traditional staple food in the Polynesian diet, made from starchy vegetables, usually breadfruit, taro or plantain.
If you could dis-invent a food, what would it be?
Fast food!
A dish you wish you never tried?
Wish I never tried any exotic meat dish!
A dish you think everyone should try?
Honestly, anything with Polos!
What convinced you to be a vegetarian?
I actually follow a pescatarian diet right now so both vegetarian and seafood, but one day I would like to be a full vegetarian. I gave up eating meat about 7 years back. Also, I think Sri Lankan and Indian cuisine makes it very easy to follow the vegetarian diet. I keep to a vegetarian diet 3 days of the week.
Make a meal with Rs. 500?
Nothing like a local "bath packet" rice, pol sambol, kos curry and devilled sprats!
Your favourite childhood meal?
My mom's homemade creative dishes, and my best friend's creation of Pol Sambola and Marmite Sandwiches!
Your first memory of cooking?
Making Turkish delight for my dad!