'Caramel Pumpkin' hasn't been in the business for too long but is easily one of Colombo's most populated and loved restaurants. Catering to a diverse range of guests, from teenagers to families, they've created a space that everyone can enjoy with a menu that offers a little bit of everything for every guest.
A year later and after extensive research, 'Caramel Pumpkin' changed their menu and launched a whole new assortment of dishes in September after popular demand. "These new dishes are all what our customers have requested from us. We have regular diners who dine with us so frequently and has gone through the whole menu. So, this new menu is us giving our customers more of what they love."
Here's our verdict on the new additions!
Drinks
'Caramel Pumpkin' has an excellent selection of coffees and shakes but their new menu just introduced the perfect beverages to beat the tropical heat! There's nothing better than a good mojito and that's exactly what they deliver with their Mint to Be and A Passionate Affair (Rs. 480). Both are equal parts citrusy and sweet. The Mint to Be was fizzy, limey, tangy and sweet while A Passionate Affair came in an iced pulp that kept us hydrated for a long while!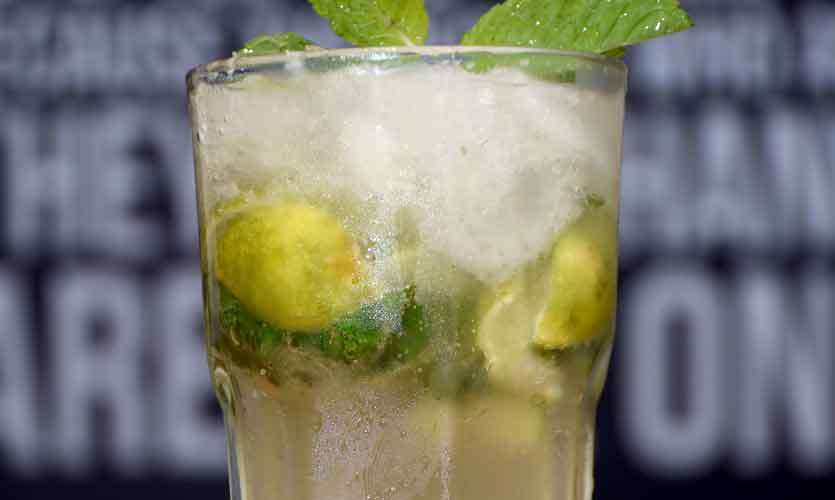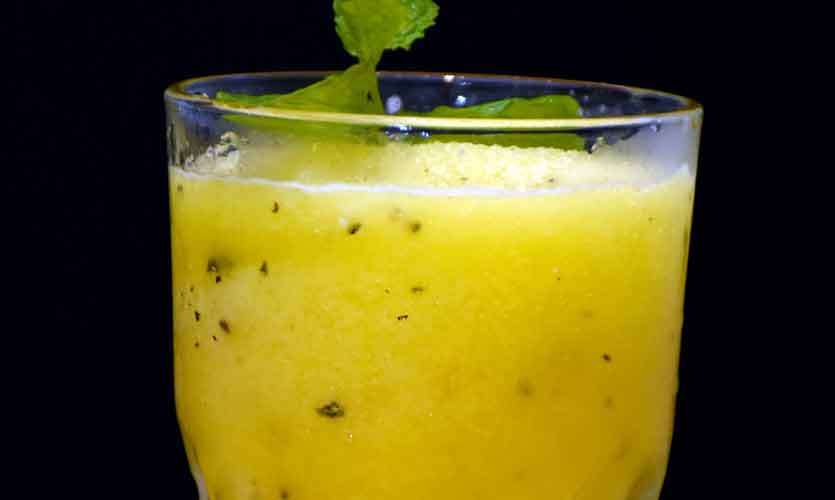 Food
Soup
Introducing soup for the first time in the menu, they've got their 'Souper Star' and 'Seas the Day' at a reasonable price of Rs. 400. We tried their 'Seas the Day' which is a seafood chowder served with two slices of toasted bread. The soup was thick and creamy and very generous with the seafood, opting to serve large chunky pieces of prawns and cuttlefish rather than the disintegrated pieces of seafood most places tend to serve. The portion was also quite big and can be easily shared unless you prefer to eat it as a standalone meal.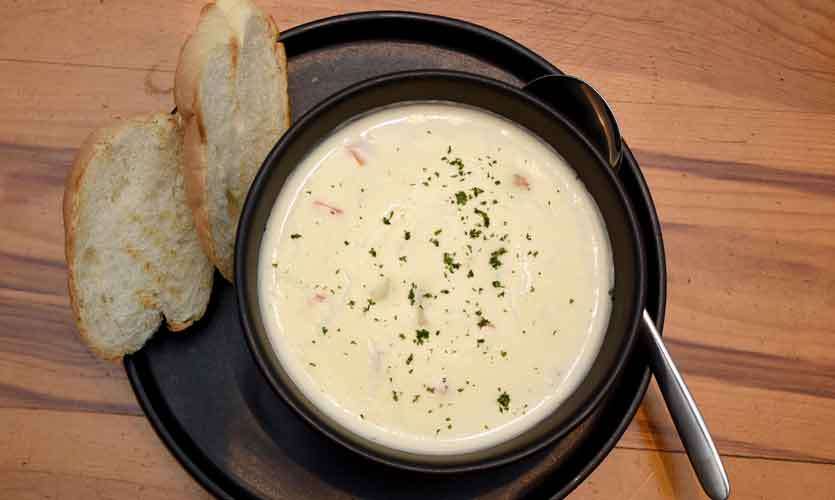 Appetisers - 7741
A dish that can rival their famous 'Better than Kayfcee' chicken strips is the all new 'Cuttle with Me' (Rs. 950) which was love at first bite for us. There's nothing a good hot butter cuttlefish can't cure and 'Caramel Pumpkin' is offering just that with 'Cuttle with Me'. Crispy battered cuttlefish rings tossed in a heaty mix of onions, chillies and spring onions – we can easily spot this being a crowd favourite.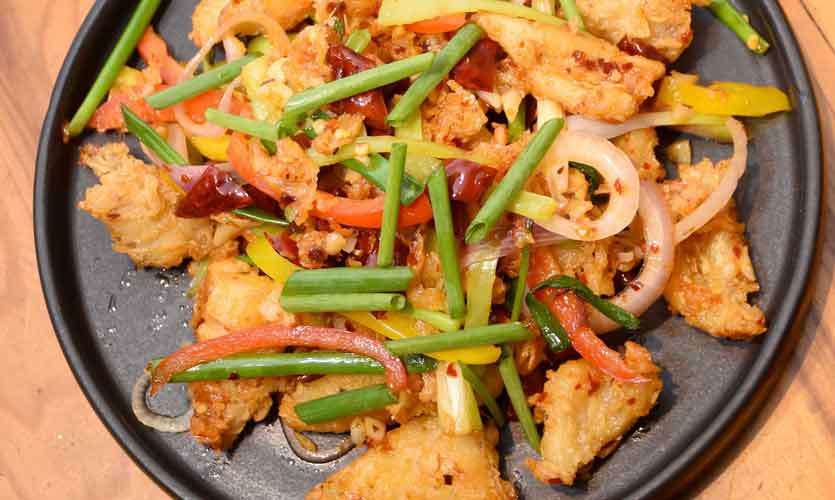 Mains
The mains are what 'Caramel Pumpkin' has focused largely on offering diners a larger range of their all time favourites and a few new additions. As the restaurant is famous for their amazing pasta selection, they've introduced the 'Prawnstar' (Rs. 1,150) a creamy pasta where the prawn is the star! The spaghetti is cooked al dente and tossed into a creamy cheese sauce mixed in with prawns, dusted off with parmesan and served hot and steamy to your table.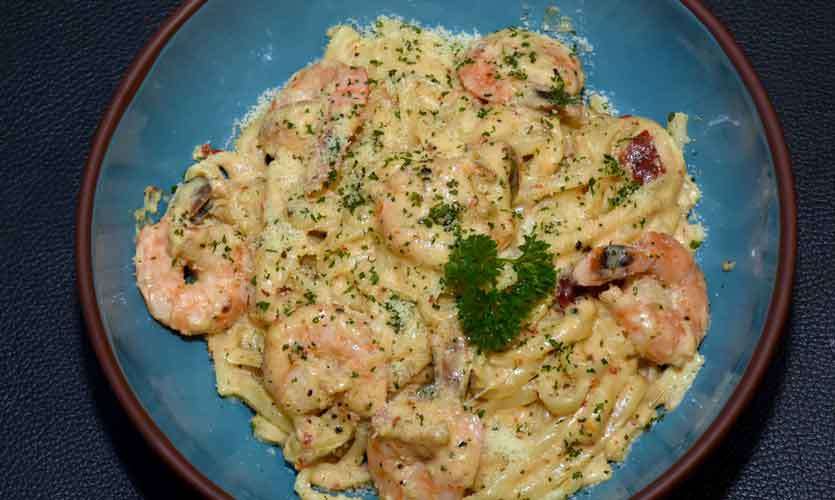 Their lasagna, aptly titled as 'The Godfather' (Rs. 1,650) is the biggest slice in town. The lasagna is spectacularly large with defined layers packed and spilling with meat (beef) and melted cheese that makes your mouth water at first sight. Up for a challenge? Try finishing this massive slice all by yourself!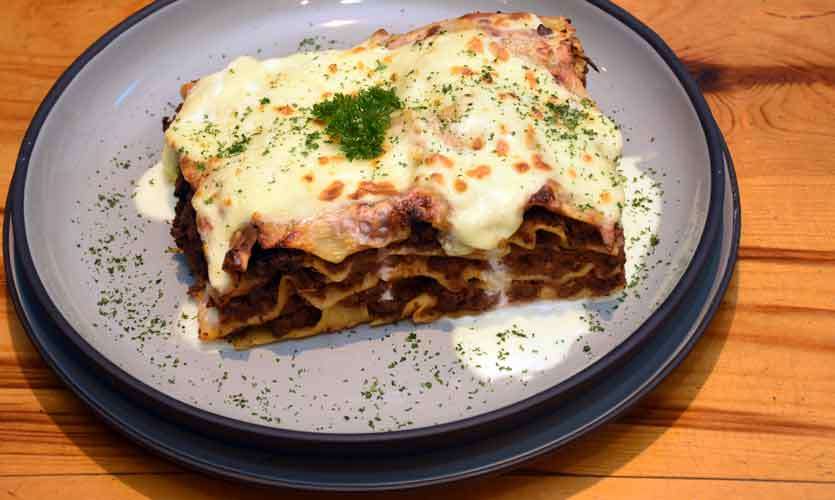 Modern burgers are easily the trend these days and 'Caramel Pumpkin' just jumped on the bandwagon with their Chicken Brap(Rs. 950). Substituting burger buns for a grilled flatbread, the Brap is a messy, but fun, dish. Unlike burger buns, the fact that the flatbread is wrapped around the burger ensured that the contents don't easy spill out, so we were able to enjoy all ingredients together for a change. One of our favourite components of the Brap was the hot chilli sauce which was fiery hot!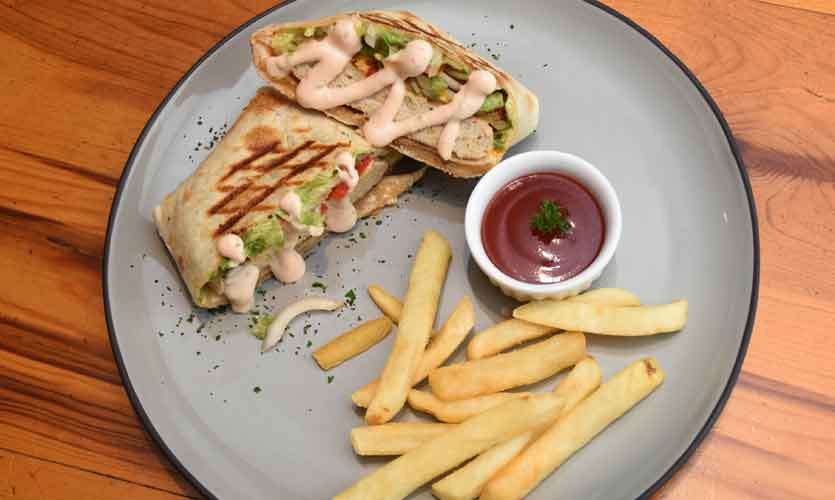 Their new menu also includes salads and quick and easy baguettes with a range of fillings.

Dessert
Got a sweet tooth? 'Caramel Pumpkin's new menu now includes fresh panna cotta and crispy waffles with a selection of toppings. My Panna Cotta Don't (Rs. 550) comes in 3 flavours; strawberry, blueberry and chocolate, and is a creamy dessert that plays well with the different flavours. We particularly liked the blueberry compote.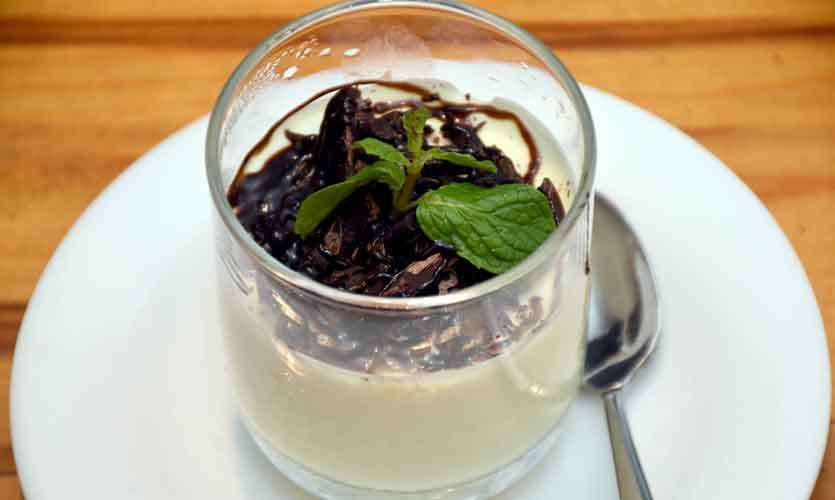 One of our favourite factors about 'Caramel Pumpkin' is how creatively the dishes are named! There's just something that contributes to your overall experience at the restaurant when you are asking your waiter for the 'prawnstar' or 'my panna cotta don't' – we certainly giggled our way through our order. The new menu offers diners a larger range of dishes and so far, we liked what we tasted.
Their Cuttle with Me and the Prawnstar were our favourite dishes off the new menu and we definitely recommend you try them!
Pictures by: Kushan Pathiraja