With dim lighting, comfortable seating, mouth watering food and of course a generous selection of liquor, the King's bar at the Kingsbury Hotel is the ideal place to sit back, relax and enjoy. If you happen to be a fan of cricket then this is one of the best places in Colombo to enjoy the match. Even if you aren't a cricket fan and just want to have a laid back evening with your friends, well then this place is for you too. There is a live musician playing everyday as well which adds to the relaxed ambience of the bar.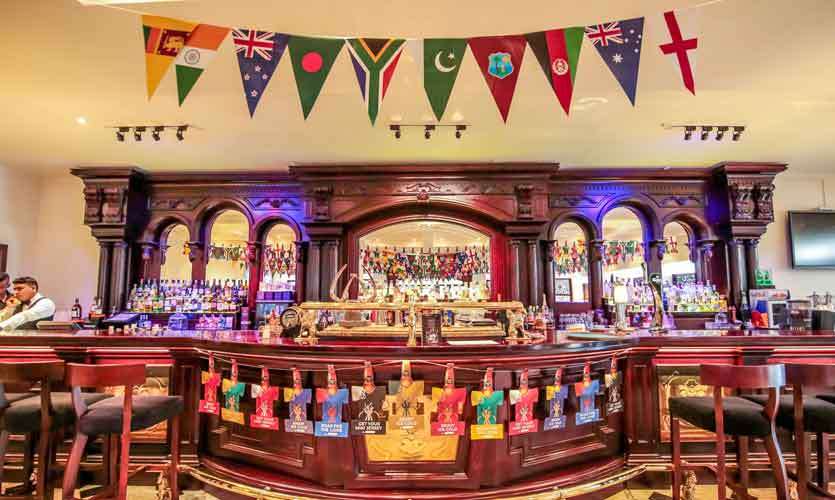 Drinks
Aside from the hard liquor which they have in plenty, there is quite an extensive menu for other drinks like cocktails, mocktails, fruit juices and shakes. Being in the mood for a refreshing mocktail we opted to go for the "Blossom Breeze" and the "Kiwi and Green Apple mock Margarita". The blossom breeze was a mix of Strawberry, lime and passion fruit pulp. It had quite a unique taste to it and tasted really good.
However, my favourite was the Margarita. As the name suggests this consisted of kiwi and green apples along with lime and a hint of grapes as well. It came complete with salt sprinkled on the tip of the glass like a proper Margarita. The combination of fruits was really nice and I thought it made an excellent complement to the food as well.
Food
The King's offers more than the usual bar in terms of food. Aside from the usual bites like hot butter Cuttlefish, devilled chicken and prawns the King's offers more substantial foods like burgers, pizzas, a number of main courses like pork and lamb chops and also a few Sri Lankan themed dishes.
We tried out the Steak Sandwich (Rs. 1200/-), the chicken burger ( Rs. 850), the Downsouth special hot butter Cuttlefish and prawns ( Rs. 950), and the pork chops pork bacon (Rs. 1900/-).
The burgers were good and really filling. Priced at Rs. 850 the chicken burger was an absolute smasher. The patty was soft but had been fried well. It was complemented with cucumber, lettuce, cheese and tomatoes which made an excellent combination. Also along with the mandatory thickly cut fries, there was also an amazing salad to accompany the burger. Although the burger was really good I preferred the steak sandwich a lot more. The steak patty was huge, tender and juicy. It was pouring with cheese sauce, and had a generous spread of caramelized onions. Cucumber, coriander and garlic aioli. It's definitely a sandwich that I would like to try out a second time.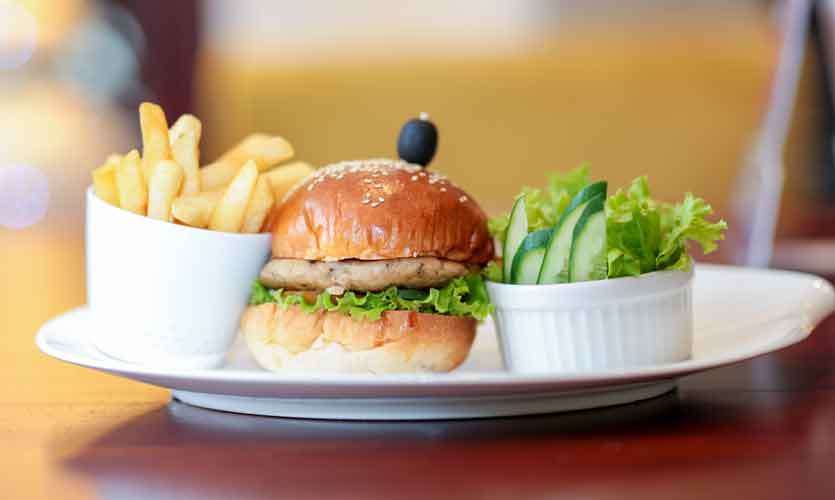 Giving a local twist to things I found the cuttlefish and prawns dish quite tasty as well. It was simply hot butter cuttlefish and prawns served with ghee rice. Now this dish may not sound like its too "Sri Lankan" but I can definitely understand why its on the list. The fish was super spicy and brimming with flavour that only Sri Lankans would admire. The rice acted as a great compliment as well.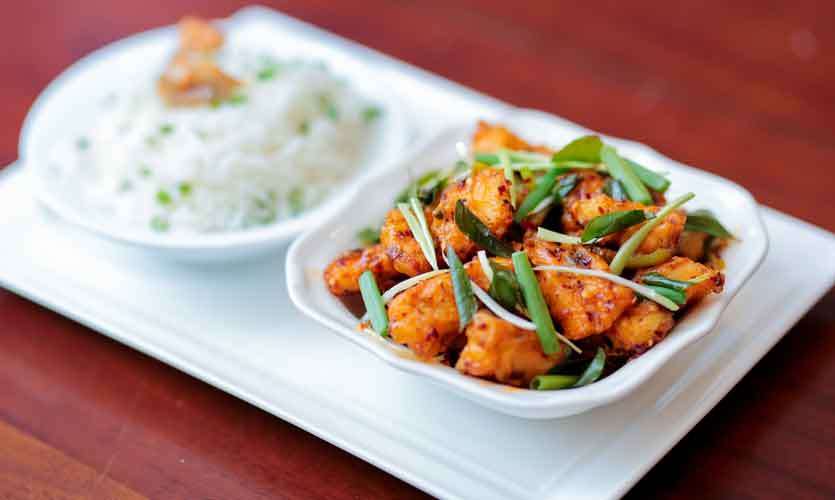 However, my dish of the day was the Pork chops pork bacon. It simply blew my mind. The pork chop was well done and was oozing with honey and had just the right amount of sauce. The pork was a bit hard to bite into but to be honest I preferred it that way. It tasted so good that I pretty much just left only the bones. There were pieces of bacon and potato wedges to complement this but I felt it was unnecessary because the pork chop was absolutely worthy by itself. Priced at Rs. 1900/- I can say it was worth the price.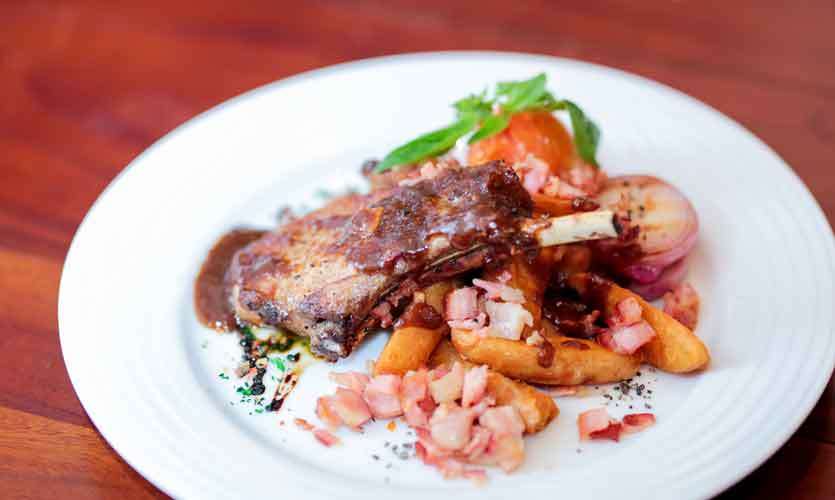 So next time you feel like going to a bar to have a drink and chill out (or watch the match) don't rule out the King's bar as it will certainly give you an experience you aren't likely to forget.
The best part about the match season is that they have an all-day happy hour from 9.30 am to 7.30 pm which means you can have double the fun you intended. They also have various other promotions on selected beverages in lieu of the world cup.
So grab your friends, your Sri Lankan jersey and all your cheer squad equipment and head down to the King's bar to get the ultimate bar experience.
Pics by: Damith Wickramasinghe