Madeleine Thien is the author of Do Not Say We Have Nothing which was shortlisted for the 2016 Man Booker Prize, the Women's Prize for Fiction, and The Folio Prize; and won the 2016 Scotiabank Giller Prize and the Governor-General's Literary Award for Fiction.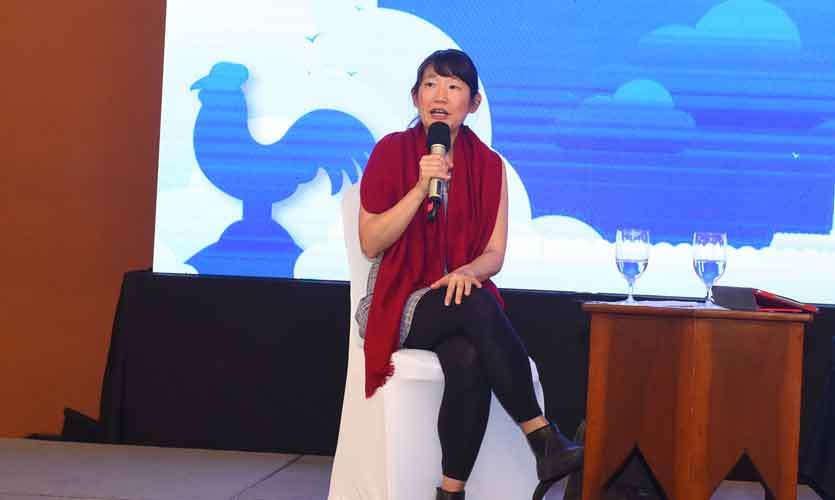 The novel follows the interlocking lives and fates of a group of characters who live for and by music, until the Cultural Revolution destroys everything. One of the more bizarre facts of the Cultural Revolution was that while western music was being destroyed all over China, Mao had a symphony orchestra in Beijing. Thien builds this paradox into the fabric of the novel: it is structured as theme and variations, taking its cue from Sparrow's obsession with Bach's Goldberg Variations, as performed over several decades by the Canadian pianist Glenn Gould.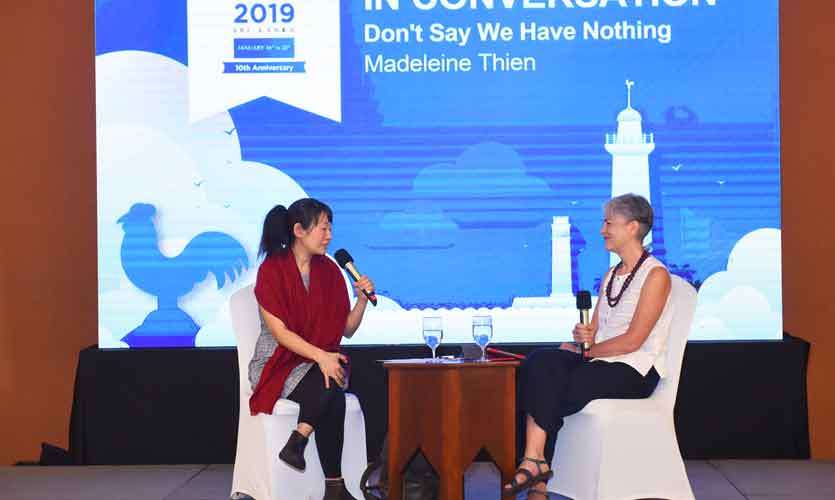 "It's a novel about music, art and personhood. At its heart are three musicians who must decide how to live, and sometimes just survive, the ever-changing revolution. It's a novel about politics, but also art, technical precision, ardour and something completely indefinable. Art saves certain things but compromises other things"
said Madeleine in an interview with us.
"Cambodia is a place I became very attached to, and where I spent months and months over many years. And then, after writing Dogs at the Perimeter, I still had many unresolved questions, which gave rise to Do Not Say We Have Nothing. Some of the most profound, necessary and persuasive desires of the 20th century – idealism, liberation, Communism, anti-colonialism, self-sufficiency, revolution – became part of a tangled web of social transformation and horrific violence. Ideology in all its forms frightens me; more and more I suspect one needs humility to truly change the world."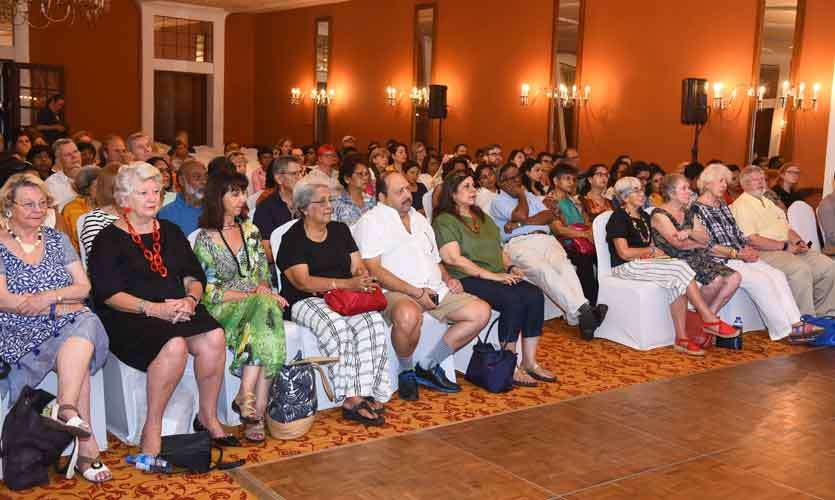 At the session, she spoke about her book 'Do Not Say We Have Nothing' and discussed the events described in the book and its significance and how the book was received in China.
When asked how she felt her session went, Madeleine replied that it was a 'very moving' session for her. "The audience was so responsive and warm and I'm very grateful for them for listening to me and being so responsive!"
We also spoke to a few audience members about their thoughts on the session;
"A beautiful session. She is such a wonderful writer and her session was very insightful. When you listen to her and about the history you feel so sad about what is happening around the world" – Sue

"It was a very thought-provoking session and the issues she discussed were very powerful" – Rosabelle

"I thought she very sensitively portrayed her book. She gave a vey sensitive analysis of history and she brought out certain negative aspects of the events that took place" – Rohana

"Very enlightening. I got a good insight and she covered the session and her book well" – Dushi

"Excellent session. I thought she was very good" – Mohammed

"The session was very good and the book was even better! I found the whole thing very interesting" – Upeka.
Pictures by Manoj Ratnayake