"Don't buy clothes that make you feel bad about yourself. Don't buy clothes thinking you'll wear it when you lose weight. Don't keep those clothes in your closet. Buy clothes that make you feel good about yourself!"
My Mother's Wedding Dress is the autobiography of Justine Picardie. At the session, he spoke about her mother's black wedding dress to her very own white wedding dress. She spoke about how artfully clothes are illustrated and emphasized in literature and gave her opinion on matters such as feminism and fashion being mutually exclusive.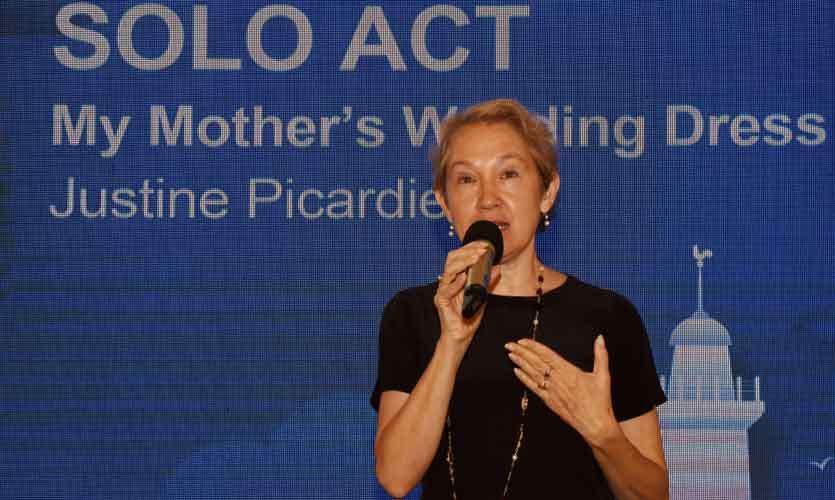 "I've been told that if you like fashion, you can't be a feminist!"
she stated. Justine also touched on the impact of the Me-Too movement in the fashion industry.
"Fashion has quite rightfully been made to take a look at itself now."
We also caught up with a few audience members for their comments and thoughts;

"We really liked the session" – Migari


"We had cocktails with Justine the night before and was fascinated by her so we came for today's session and it was amazing. We are happy we decided to come!" – Lori




"I enjoyed the session very much. I thought it was a touching session and I agreed with her opinions on things discussed" – Udeni




"Oh a fantastic session! She was very clear about what she said. I was at her Coco Channel session earlier and I think she's an expert in her field. I'm so fond of her!" – Nana