Keeping it Real with S Thomas' College will be the first show in the line up of 10 concerts in Sri Lanka by The De Lanerolle Brothers to celebrate 10 years of their brand 'The De Lanerolle Brothers'.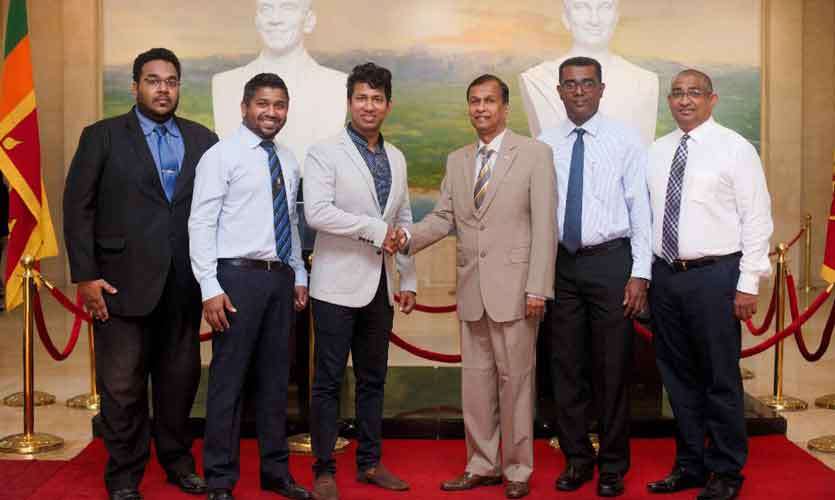 As the show takes place on Monday the 28th of January at 7 pm. We spoke to a few stakeholders mainly, the Director General of the BMICH Mr. Sunil Dissanayake, Warden Rev. Marc Billimoria, and the Batch Representatives, (92) Chandev Fernando & (99) Roshan De Silva and this is what they had to say.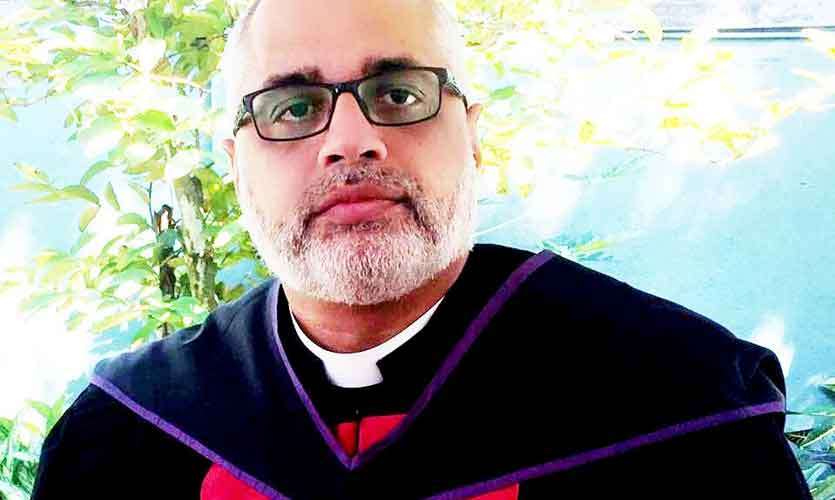 BMICH has won a prestigious international award, can you elaborate on same.
Since 2015 the Iconic BMICH has won five international awards and one national award. The latest in 2018 being the Best MICE venue in South Asia at the South Asian Travel Awards in Bombay and the best MICE venue in Sri Lanka at the Sri Lanka Tourism awards.
What is your personal opinion on the De Lanerolle Brothers singing as they are completing 10 years in the business and how is it to work with them.
We are thankful to the De Lanerolle Brothers for having selected the BMICH for this concert for two reasons - Being the first concert in their tenth anniversary year and second Hon SWRD Bandaranaike in whose memory the BMICH has been built is a distinguished Thomian, the De Lanerolle Brothers are Thomians and I am a Thomian. The Concert is being presented by two Thomian old boys groups. So the concert is an all Thomian affair.
Warden STC
1. What does the library and the current project mean to you?
It is a very important project for the School as it will provide a facility that will enable students to access information from both the traditional and modern forms of library. The proposed audiovisual center will also provide a facility that can be a valuable resource to teachers who want to tap into modern methods of teaching.
2. What has your relationship been with the De Lanerolle Brothers as the De Lanerolle Brothers?
The Brothers have been close personal friends from their School days. Rohan was a contemporary of my younger brother and I knew him well in College through our involvement with the Chapel. I had the privilege of having Ishan as a student of mine in the late 90s and the entire Class of 99 to which he belongs and which is spearheading this project holds special memories of those early days of my teaching career. Ishan was Choir Master of Christ Church Mirihana while I was Vicar there prior to my return to education. I am proud and privileged to count them and their families among my close friends today.
3. Your recollection of both of them individually when in College?
Both of them displayed early promise and potential of greatness in their chosen field. Ishan also displayed early signs of being a fantastic organizer while in School and even today he plays that role very well.
4. Do you think both of them as artistes of international stature have left a telling impact on the current generation of Thomians who can aspire to be what they are ?
Absolutely and without a doubt! They are role models on how following your dream can bring you fame and fulfillment while at the same time bring so much joy to the lives of others.
Answers by the school batches
1.What are your thoughts of the De Lanerolle Brothers an international acclaimed duo completing 10 years in the business ?
92 Batch - Its a huge milestone for them but we are truly proud of their achievement not only as Thomians but as Sri Lankans as they have kept the Lion and College flag flying. We have heard them from time to time and last year we watcched them after a lapse of nearly 3years and were pleasantly surprised of ther evolvement in terms of the different types of songs they perform now together with their big band of 14 members, which has made a huge difference.
99 batch - DLB has taken the industry to a completely different level! In the last 10 years their concerts and dinner shows have been the most talked about events. Absolutely amazing performances.
2. What are your memories of the brothers back in college as in: were they known for singing then as they are now ?
92 batch - Rohan was always very much into singing striking a clear difference amongst others and testimony of this is when he won the best performers award for singing at the College singing competition. Our recollection of him is also for winning the best actors award at the inter-house drama competition so both coupled together has made him the entertainer he is. Ishan was much junior to us but was also a cut above the rest in singing and was instrumental in setting up the Thomian Chamber Orchestra.
99 batch - Ishan was always talented when it came to music winning singing prizes and the best actors trophy. He is also great friend to all of us and we are all extremely proud of what he and Rohan have achieved throughout these years.
3. Give any specific reason or two as to why you have decided to present them for this fund raiser?
92 batch - Given their popularity, we could not think of any better entity to come together to perform for this fund raiser. Of course, they did earlier too so we thought we should complete the Library project with them and secondly it's the brothers 1st show of 10 different shows they do for 2019 and our batches are honoured to present them in the very first one.
99 batch - We wanted to do a fundraiser event that would be exclusive and this concert with DLB was perfect!
4. What does the library then and now mean to each of the batches?
92 batch - the library then and now is vastly different and its our duty to take the facility upto a different level that will benefit our children and many more generations to come.
99 batch - The library did help us all expand our knowledge through it's books and other material, but more than that it was the great memories that the place brings back. We want our kids and other students of college to experience these great memories.
5. What is the intention of a state of the art facility for current and future Thomians ?
92 batch - To give all of them a sound knowledge in keeping with the modern day facilities and learning methods.
99 batch - S. Thomas's has always taken pride in providing the best possible facilities for students, be it in the area of sports or studies. Many students who have walked through the hallowed gates of College have benefited immensely from these facilities, and many like the DL brothers have gone on to excel in multiple disciplines in life. We believe the construction of a state of the art Library and Audio Visual Room will help young Thomians effectively learn in todays modern era of technology.
6. Would this be an annual event that you would want to sustain?
92 batch - If we are able to have sponsors to cover our initial investment, it's certainly something we would like to look at it as we can then use the funds for other required areas of College.
99 batch - An event of this magnitude requires a lot of effort from multiple people such as Teachers, Parents, Students, Sponsors and of course the De Lanerolle Brothers. As much as we would like this to be an annual event, it will largely depend on the stamina of all parties concerned, and their ability to come together each year.