Fresh off hijacking the recent press conference, catch Will Shakes as he (most certainly than not) attempts to try to steal the spotlight once again at the Wendt this weekend in this original work penned by Feroze Kamardeen and directed by Sashane Perera. Featuring toe tapping music, Elizabethan airs and plenty of drama, 'Hamlet at Elsie's Bar' promises an evening of unbridled entertainment.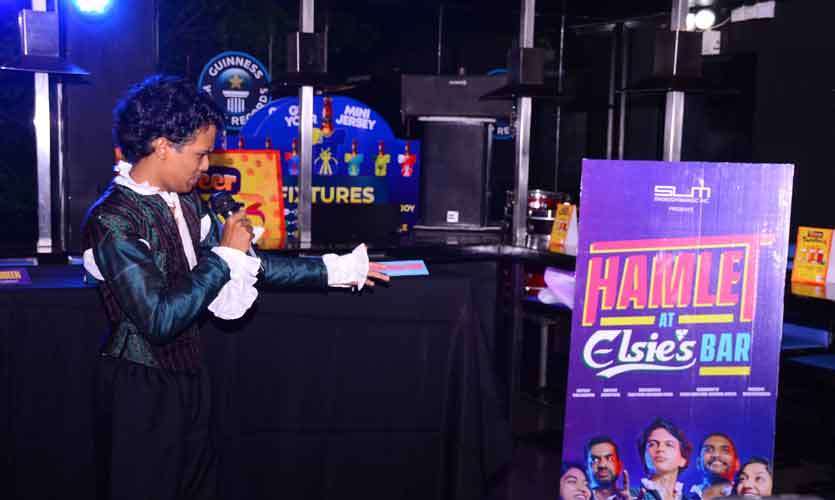 The audience will find themselves in the fictitious world of a young Will Shakes who's experiencing every writer's worst nightmare - writer's block. In order to snap out of this unfortunate predicament, Will Shakes decides to find inspiration at his frequent haunt - Elsie's Bar. The colourful lives of the patrons, it turns out, is the perfect fodder for the uninspired bard who eventually pens renowned tragedy "Hamlet". At Elsie's bar, 'a place full of incidents, love affairs and accidents' are the order of the day. 'People are killed and people die, where some laugh and some others cry'. Considering Will Shakes killed off both Romeo and Juliet despite the characters they were based on being very much alive to add some zest into the story (which he haughtily divulged at the press conference), one can wager that Will Shakes will most certainly twist the happenings to his satisfaction. Not that we're complaining. The juicier the drama, the better, right?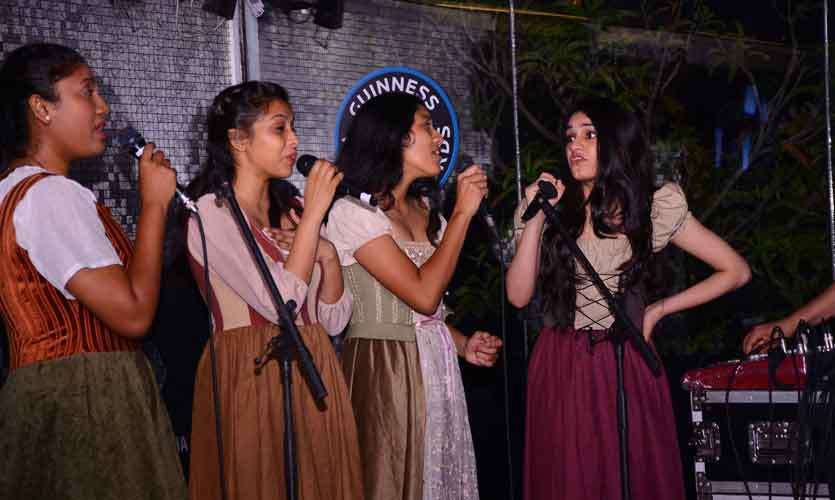 'Hamlet at Elsie's Bar' will be "a cool Shakes play" according to Perera who insists that he's ditching the tedious Shakespearean language for modern lingo, and will ensure that the musical will be both universal and relevant. The musical will be a light ride that audiences can engage with and enjoy, after all, no one particularly enjoys deciphering Shakespeare's words instead of say, actually being entertained by the play.
Demintha Fonseka plays the renowned bard Will Shakes and is joined by Gowrienanthan Balarupan (Horatio), Rehan Almeida / Vishan Gunawardena (Claude), Amarsha Tissera (Layertee), Daniella Pereira / Shenuri Pilapitiya (Rosie), Ama Jayasinghe (Gilda), Kanishka Herat (Osric), Shannon Misso (Ophelia), Niren Neydorff (Ben Johnson), Shazad Synon (John Donne), Avishka De Alwis (Christopher Marlowe), Bhanu Prabhasha (Bernardo) and Sanjeewa Weerasinghe (Francisco). Hamlet @ Elsie's Bar is produced by Dinesh Maheswaran, with musical direction by Tehani Tissera and Amarsha Tissera, and choreography by Ayushka Nugaliyadda and Mihara Jayalath. It is noteworthy that Kamardeen ceded the reigns of the project to Perera, who will undoubtedly add his own directorial flair to musical comedy. Interestingly, 'Hamlet at Elsie's Bar' is a far cry from Perera's repertoire and it will be interesting to see him wade into unchartered territory.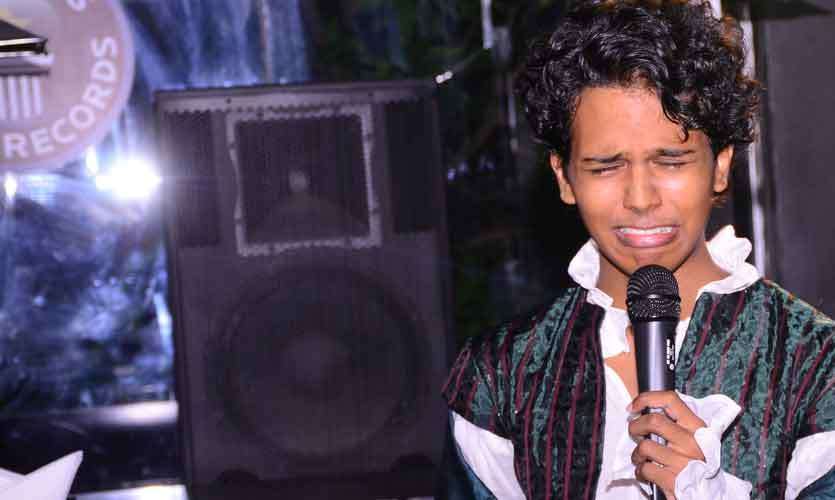 'Hamlet at Elsie's Bar' will go on the boards from the 4th to 8th October 2019 at the Lionel Wendt Theatre. Tickets priced at Rs. 4000, 3500, 3000, 2000 and 800 (Balcony). Tickets and Box Plan available at the Lionel Wendt.
Pics: Waruna Wanniarachchi