Sir Don McCullin is the world's greatest photojournalist and there is no doubt about it! At this session, he spoke about his most recent publication, a collection of iconic landscape photographs in black and white and spoke about his career as a photojournalist.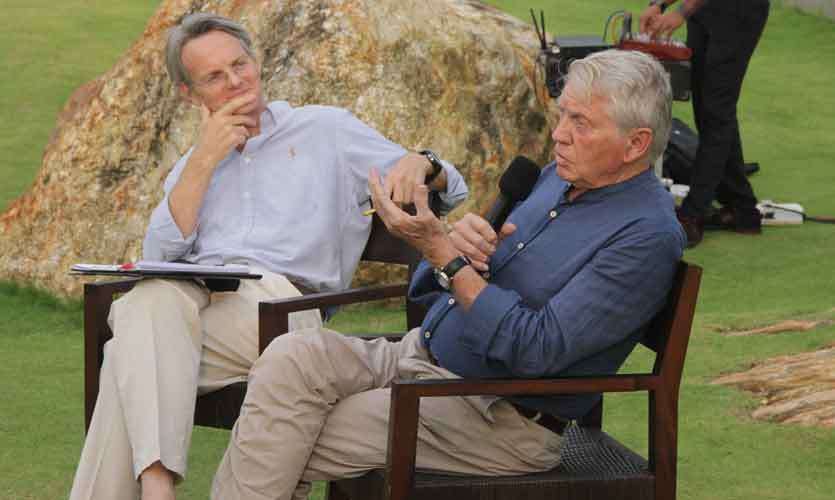 "I always like to photograph in the winder. I never work in the summer" he admitted, "I absolutely hate the lighting!"
Having witnessed some of the most harrowing humanitarian disasters covering conflicts in war-torn places such as the Vietnam and Biafra War, the Lebanese Civil War, the Russian invasion of Afghanistan and the fall of Phnom Penh to name a few, Sir Don shared his experience in the battlefield, his near-death experiences and the challenges he faces. Being wounded in Cambodia, to falling off a roof in Salvador, being imprisoned in Uganda and even contracting malaria in West Africa are a few of the challenges he has faced.
The audience was absolutely enthralled listening to his stories and his opinions.
"Photographers aren't writers but I think our pictures are some kind of writing in a way; they do speak 1000 words sometimes."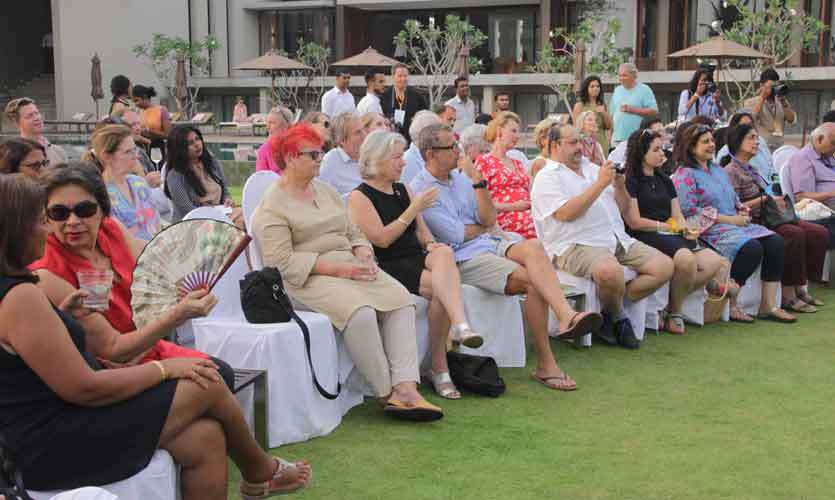 We also spoke to a few of the audience members to get their thoughts about the session;"An absolutely wonderful session" – Janine

"It was really interesting to hear someone talk about the compassion and the responsibility behind war photography. I thought it was a very thoughtful discussion" – Katherine

"I would have liked to hear more about his war photography but I thought the discussion on his landscape photography was great as well" – Sheila

"It was very interesting! He is an absolutely famous name in the photography industry and he is such a great photographer" – Sabeena

"I thought he was very inspiring and informative" – John

"He was absolutely marvelous and I'm very interested in black and white photography so it was such a great session. He is an amazing person" – Nancy

"We really liked hearing about his war photography and the landscapes" – Gina

"We are really just here to hero worship him! Everyone really admires him and his work. Through this session, I thought his reputation proceeds him and I just thought it was amazing" – Micheal