''Mind Adventures has put together an extraordinary theatrical performance titled 'Maya' which will be presented from 6 to 8 September at the Lionel Wendt Theatre. As an experimenting theatre company, 'Mind Adventures' has successfully made its way to 2019 celebrating 20 years of making theatre in Sri Lanka. The company focuses on exploring socio political concepts and staging authentic work for the society.
The play 'Maya' displays a mythical adventure inspired by the many dauntless women in Sri Lankan Literature. It sheds light on the issues of gender disparity that pervade our Sri Lankan culture.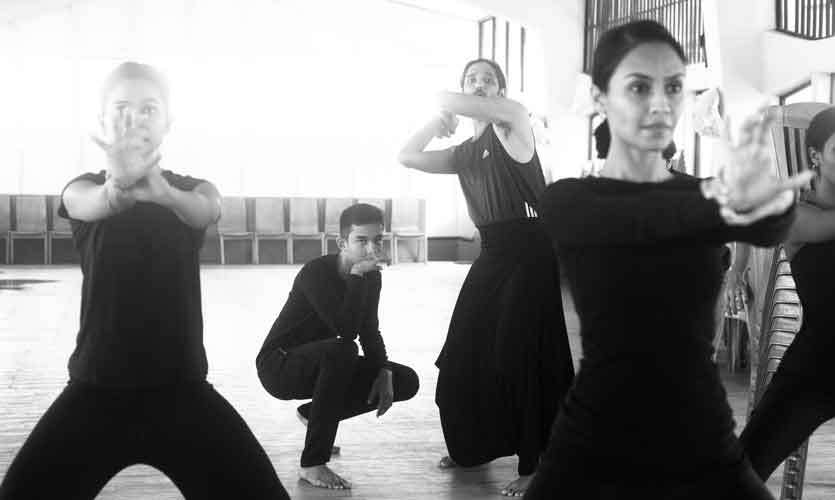 The play draws inspiration from sources such as the 'Valahassa Jataka' tale where a contingent of men set sail to 'Lankadveepa', a magical land and conquer an island inhabited by demonic women. A story idea for a graphic novel by Deshan Tennekoon has also inspired the play.
While the action of the play occurs in the 'Mystical Island of O', it concentrates on a young woman named Maya who seeks to rescue the imprisoned queen of the land and restore balance to her nation's way of life.
The play involves traditional and contemporary techniques of storytelling to create a predominantly non-verbal performance. Along with traditional masks, live music and movement throughout the theatre, the play promises a great story to remember.
'Maya' is written and directed by Tracy Holsinger and the music direction is by Ruwin de Silva. The cast of talented and dedicated performers include; Shala Amarasuriya, Tehani Chitty, Vindhya Fernando, Ryan Holsinger, Andre Howson, Tracy Jayasinghe, Lihan Mendis and Suhashana Wijayaratna.
Shala Amarasuriya who plays Maya explained that the whole process has been exciting and interesting. She said that the most challenging part of her role was the intense physicality which was a mandatory requirement. "We have to literally become physically fit for the performance", she said.
Apart from playing Maya, Shala mentioned that she will be playing other roles. She said that she found it physically challenging to be ready for the multiple roles and that they were always on and off the stage. At times they were not on stage, they would be on the sidelines producing music for the play, creating atmospheric sounds to complement the scenes using musical instruments.
"We are always contributing to the play. It's something I love about the production. But at the same time I find it very challenging".
Shala stated that with many prominent roles included in the story, playing Maya in general has been a great experience as she plays the character in the different stages of her life.
Lihan Mendis explains that the role Maya has been introduced to inspire younger audiences and create a new female role model who they can look up to. He mentioned that the originally created story is based on a great concept, which also leads to the creation of the characters that use minimal language and more physicality.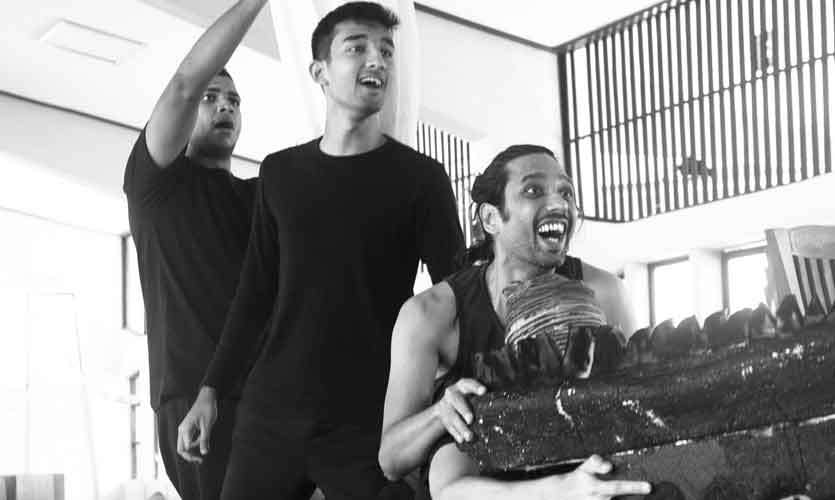 Lihan plays 'Ravi', who is Maya's childhood friend. He explained that this role requires mindfulness of physicality.
"It has been a really good learning experience working with the cast of extremely talented actors".
Tehani Chitty, another skilled actress plays Nambi who is an older woman in the community. She explained that her role ends up supporting the young hero of the story. "It has been a good experience. I would say it is a fun show to watch and also a fun show to be in", she said.
She also mentioned that the play is a kind of response to many of the Sri Lankan mythologies where women are not focused on and shown in a negative light. She stated that this story will help eradicate the pessimistic outlook on women, making the play suitable for all ages.
Andre Howson, a stage performer for at least 6 years now, said that it has been a very interesting experience. He stated that each and everything that will be presented in the play has been created by scratch, from the bottom, originally.
Andre plays a role of an antagonist, with a motive to take over the land. He stated that his role includes a wide range of choreography, dance and martial arts.
The play has been incorporated by many different types of movements that include dance, and different types of martial arts combined from across Asia.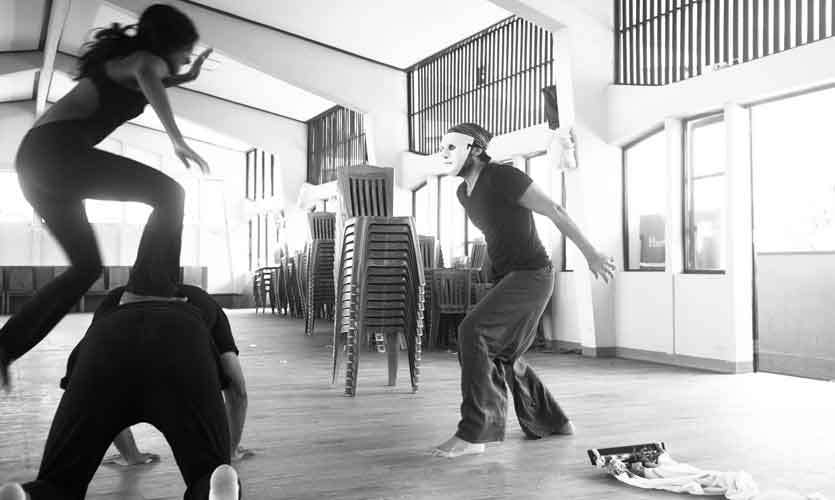 "Maya" is a play that promises to enlighten the audience with knowledge and skills while filling many hearts with courage and desire to stand up for themselves and everything they represent.