How do our food experts cook and eat? This week, Café Kumbuk's powerhouse duo takes our Q&A! Dinali Dandeniya and Shana Dandeniya are the mom-daughter duo behind Café Kumbuk which is, 4 years since its beginnings, still dominating Colombo's food scene. On this week's Dish it Out, they talk to us about each other's pet peeves, food trends they don't want to jump on and the most adventurous meals they've ever had.
1.

What was Kumbuk's almost name?
Shana: Sabai Sabai - which in Thailand means Relax, chill out, breathe in, don't let it get to you. This is the Thai way.
2.

Are your taste in food similar or opposite?
Dinali: I would say fairly similar because we both like strong sharp flavours
Shana: Yes, I really like pickles and highly acidic flavours.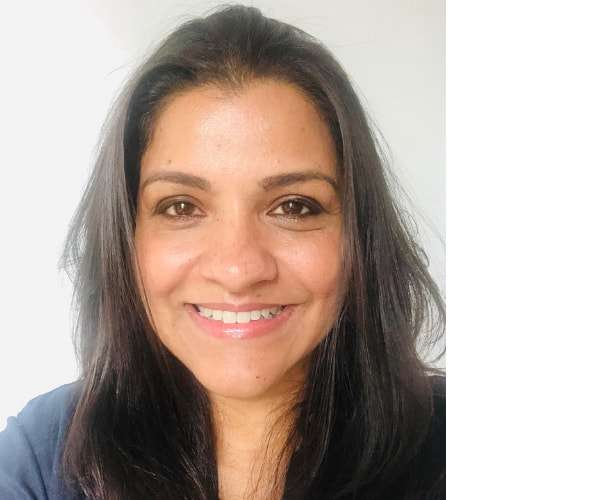 Pictured: Dinali Dandeniya
3.

Two food combinations that shouldn't go well together in theory but actually do?
Shana: Orange juice, chocolate and crisps - it sounds weird I know, but it's bloody delicious! Someone told me this combo long ago and after I tried it - I was hooked.
Dinali: For me, its slightly sweet milk hoppers and a spicy crab curry
4.

What is the most useless and useful item in your home kitchen right now?
Dinali: My useless item would be a random ice cream maker bowl and I have so many useful appliances and equipment but my all-time favourite is my Nigella mini hand whisk!
Shana: I would say all my home kitchen items are pretty useless because I don't cook much... I'm often at my mum's place to eat haha!
5.

Do you have a certain habit when you are cooking?
Shana: I'll let mum answer that cause I don't cook half as much as she does...
Dinali: Yes, I like to clean down my work surfaces with Dettol before cooking.
6.

In your opinion, what ingredient is underrated?
Shana: Jackfruit. I think it's a very versatile, affordable ingredient that can be cooked in so many different ways.
Dinali: I think cardamon is pretty underrated.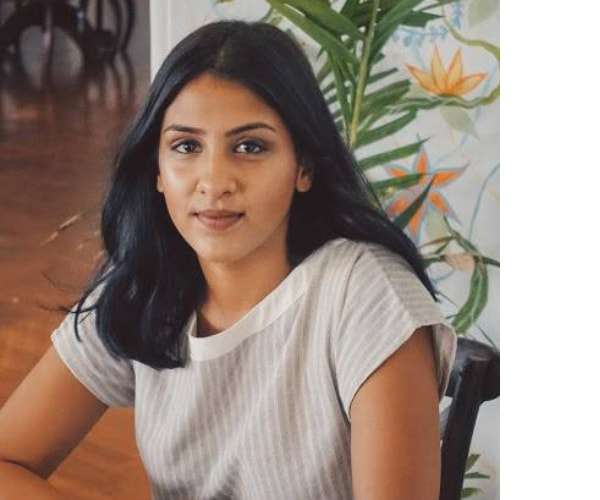 Pictured: Shana Dandeniya
7.

What was your favourite childhood meal?
Shana: Smoked salmon sandwiches. My grandma and grandad used to make them for me when I was little after I'd come home from school back in England.
Dinali: My mother's fish or chicken Stew - simple, fresh and tasty, loaded with lemongrass, vinegar and cracked pepper, nothing beats it. It's still my ultimate comfort food.
8.

What meal are you making with Rs. 500 in your hand?
Shana: A simple but killer veggie fried rice with chilli paste on the side!
Dinali: Probably a sweet vegan coconut rice pudding for one as Rs. 500 will not buy much!
9.

If you had to serve only one dish in your restaurant forever – what would it be?
Shana: Key Lime Pie!
Dinali: That's an impossible question but I guess I agree, it would be our Key Lime Pie!
10.

What's a new food trend you dislike?
Shana: Turmeric lattes. Tastes like Kiri Hodhi if you ask me. I know some places that do really tasty ones but it's just not something I would order.
Dinali: Deconstructed dishes don't usually work for me!
11.

It's your last day on earth! Where are you and what are you eating?
Shana: I'd be having a garden party with all my friends and family, grazing platters with all my favourite kinds of foods!
Dinali: I could be anywhere as long as I am with my family, sharing whatever we have on the table
12.

Whip up an easy meal to impress someone?
Shana: I make some damn good no-bake bliss balls and truffles; they don't take much time to make and they make you feel good.
Dinali: I impress by baking cakes and desserts.
13.

Running a business together is not easy - how often do you'll clash?
Shana: In the early days quite often, but now we've grown into our roles and let each other get on with it. We sometimes still clash but that's natural in any business relationship.
Dinali: Yeah, we clashed a lot in the early years and still do at times but I feel we have learnt to be more flexible and accommodating of each other.
14.

Name each other's kitchen pet peeve?
Shana: When mum tells me to wash up after myself even though I'm just about to wash up.
Dinali: Shana having to clean up after!
15.

What's the most adventurous or exotic food you've eaten and from where?
Shana: I think the most adventurous was when I visited Gaggan in Thailand. The food was pretty mind-blowing and the whole thing was a performance. During one of the courses they took our cutlery away (on purpose) and we had to lick our plates clean...literally.
Dinali: I am pescatarian now but back in the day I tried most foods - snails, frogs legs, oysters, durian, haggis, smelly cheeses, civet coffee and many, many more…..