So it's been a 10 day ride with many interesting Indian features. I took a trip to Bangalore, and was hosted by the heart and soul of Bangalore. My stay just became more and more interesting every day; from a fall into a drain to an attack by a Hijra which left me with visible bruises, and even an unexpected radio show which airs on the 29th, it sure was an incredible Indian experience. I was hosted at 3 interesting hotels with 3 unique identities.
Here is my break down.
When you visit Bangalore next time, check these out.
The Paul Bangalore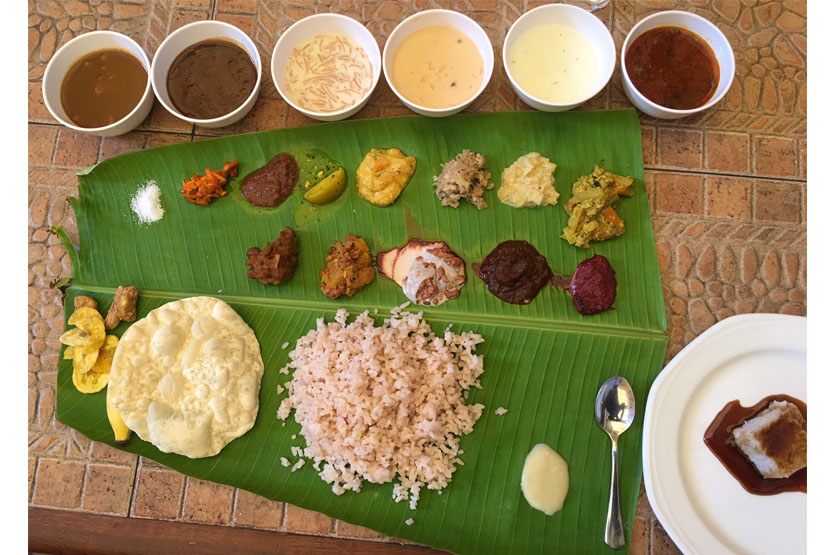 This is a hotel right in the heart of the city, with all the space you need to relax, refresh, and be pampered. With an in house brewery, this place is known for its rich take on Kerala food, and I must say they do justice to the world renowned cuisine. I went off to Celebrate Vishu വിഷു, the Paul Hotel - the Hindu new year festival celebrated in the Indian state of Kerala and it was amazing to see the spread of food that was made available to the customers and all staff, it was great to see such a festival brought into life at the lobby of the hotel.
The live wire to this place is the young Mohamed Basheer, do ask for him if you stop by.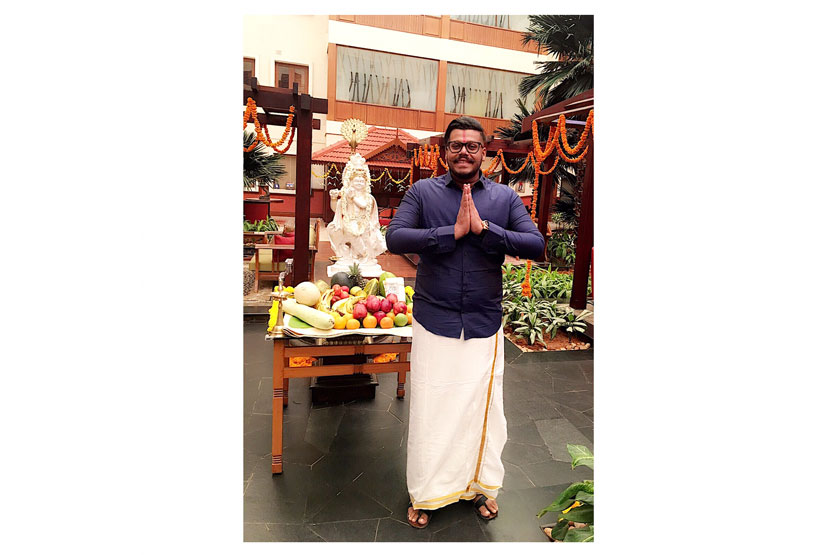 The hotel is designed to offer comfort and a friendly, welcoming feel where everyone is open to helping you at anytime. The Paul Bangalore with its 57 suites, is a business hotel with a different twist. Strategically located at the centre of busy, bustling Bangalore, the hotel is a great way to experience the city without breaking a sweat.
The Mysore Windflower
When in Bangalore, you need to take a drive to Mysore with its ancient history and exotic palaces. It's just a short drive away and will be totally worth your while.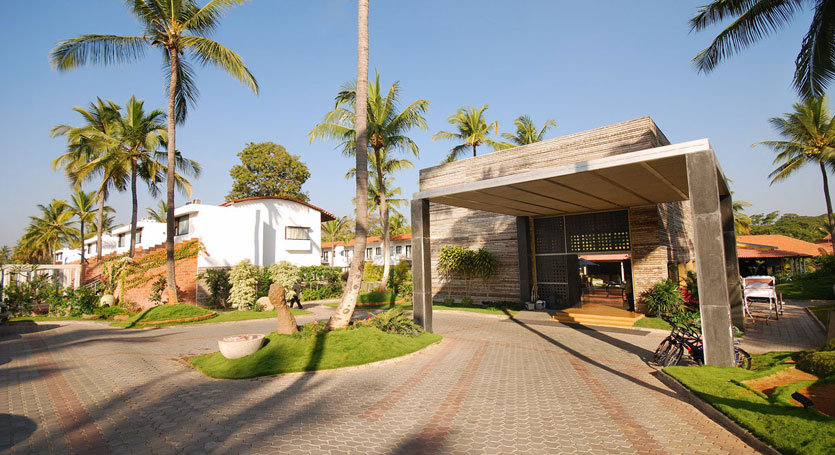 I was checked into The Mysore Windflower. The Windflower Resorts & Spa: Mysore embodies the true spirit of the royal city of Mysore. I felt right at home in this beautiful resort, with its Sri Lankan style ambiance that embraced the whole family. It's located on the foothills of the Chamundi surrounded by the evergreen and historically significant landscape of the city. What's amazing is the easy access to everything that's big about the city: all the favourite attractions are just a few minutes away. Featuring palatial rooms, private sit-outs, villas with private plunge pools (which was a true surprise to me) just to name a few, the Windflower is a epitome of luxury fit for a king.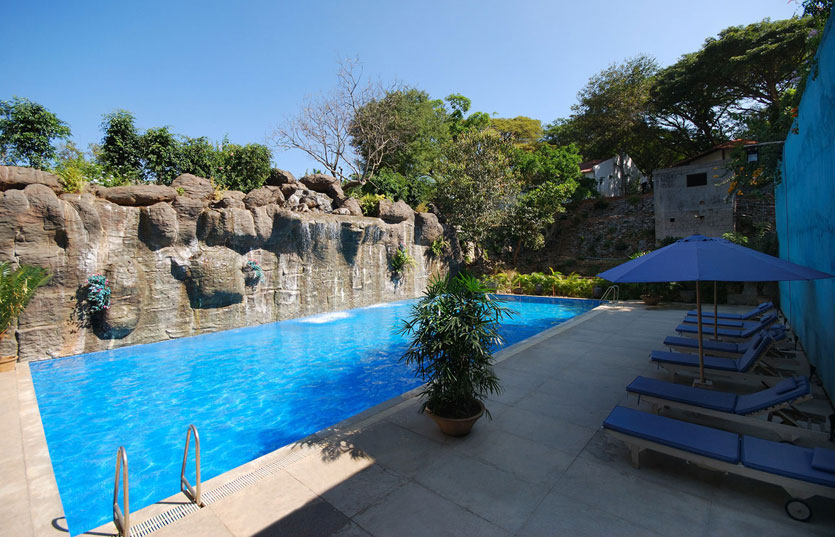 The resort hosts its signature EMERGE the Wellness Spa featuring healing therapies written during the ages of Rishis of Ayurveda, which is practiced in the most spiritual way possible. They also have a sunken outdoor pool which is breathtaking, and it's amazing how this property has been built giving nature pride of place. If you are traveling as a family, this is the place to go to, as kids have so much to do, and the space is ample for a mini cricket match or some tap rugby.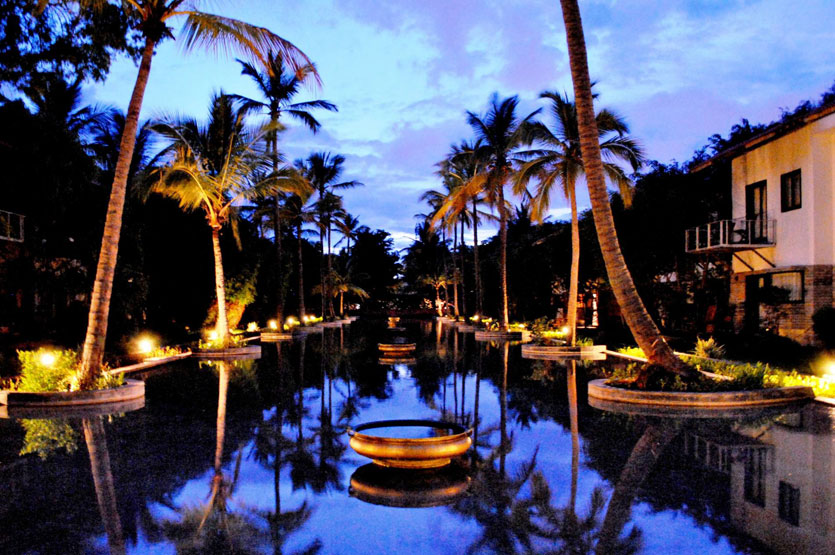 The young man who is heading this property is Aadi Achint, a good conversation with him is highly recommended.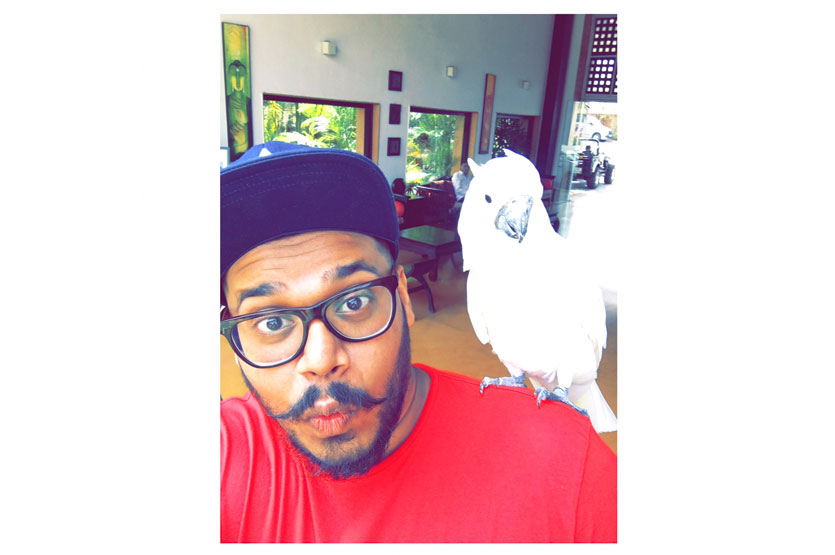 And then there is Rosy the bird! She is the star attraction and she knows it, a drama queen by nature but a true sweetheart! She will make your visit unforgettable.
Shangri-La, Bengaluru
Finally, my stay ended up at the world famous Shangri-La, Bengaluru which opened on 24 September 2015 and is managed by Shangri-La International Hotel Management.
The 19-storey hotel, standing 74.4 metres high, offers 397 rooms - the city's largest inventory of accommodation; eight food and beverage venues; a Health Club with a 24-hour gymnasium; salon; CHI and Spa.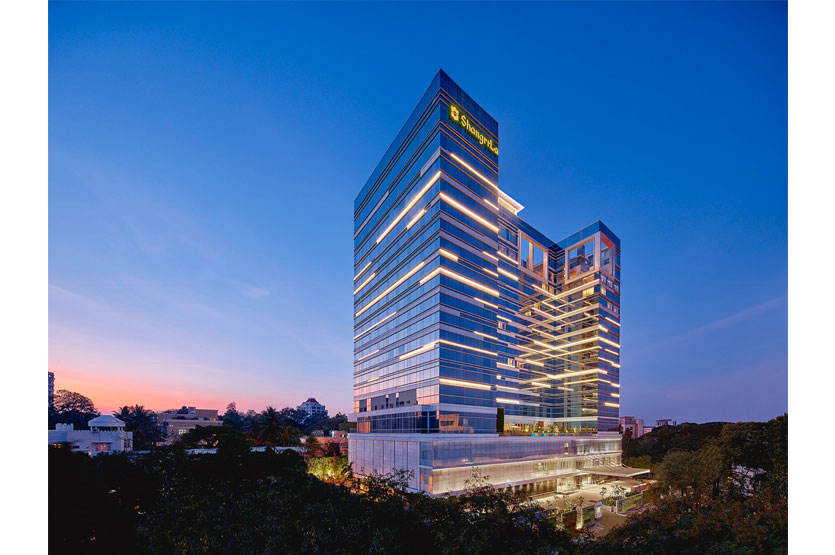 The entire hotel is laced with abstract floral patterns that allude to Bengaluru's beautiful gardens. Simple and ornate.
I checked into the 15th floor with a breathtaking view of the palace. My floor was called the Horizon floor and was marked with exceptional standards of quality and service. I was pampered with extra privileges, including express check-in and check-out, complimentary breakfast buffet, evening cocktails and full concierge service.
The food is a masterpiece at this hotel, I dined not once but twice at the Café which is an all-day dining restaurant on the lobby level featuring individual 'open-theatre' cooking stations that treat diners to the theatrics of food preparation and where dishes are served a la minute. And I did fall in love with their one-of-a-kind filter coffee, and they hold the record for the biggest spread as well!
For dinner I wanted to try out Saffron, because I'm in India and need to see how good it can get. This authentic Indian restaurant is on the 18th level and offers royal cuisines from the four regions of the country. The flavours are rich and strike the palates in a very well balanced way, and Indian food here is more of an experience than a meal.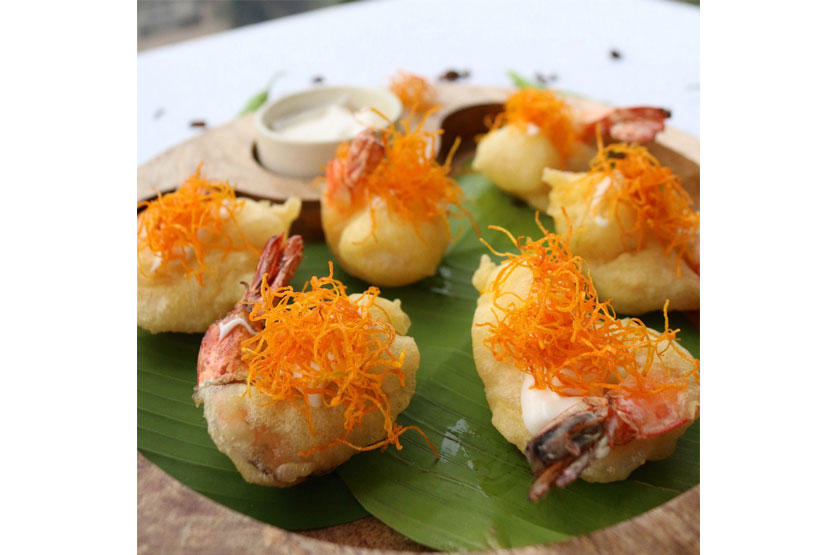 No food experience is complete without some fine Chinese food, the Shang Palace is Shangri-La's signature Chinese restaurant perched on level 3, offering authentic Chinese cuisine presented by a brigade of Chinese expatriate chefs. It's a Chinese festival when every meal comes to the table.
And to seal the deal... it had to be, what makes you feel like royalty - the CHI spa, a fusion of chi techniques and Ayurveda, inspired by the seven chakras and the five elements of the body.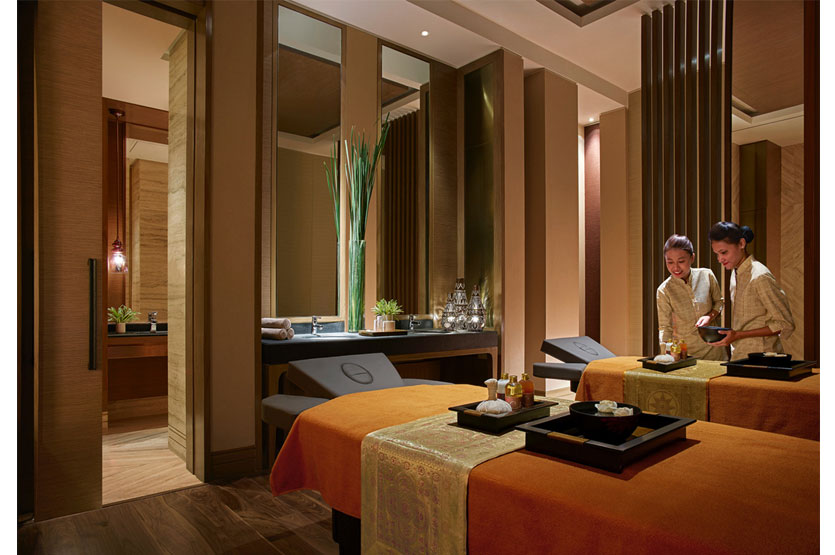 CHI incorporates the "five elements" of wood, water, metal, earth and fire. CHI draws its inspiration from the origins of the Shangri-La legend, a place of personal peace, enchantment and wellbeing. A 90 minute experience which I'll treasure for life.
There is something about this brand, and as it's the talk of the town in Colombo, when you come by, if not a stay you must try a meal and meet the stunning, Shamira Ajani who is the Director of Communications.
All in all, Bangalore was a fantastic experience. The city was so welcoming and friendly and I cannot wait to be back!