Paan Paan known for the most amazing bread in the city launched 'The Grill' at their outlet at No. 84 Lorenz Road, Colombo 04 a couple of months back. Working on the feedback from the customers, they have now formulated a new menu which seems to be even more popular than the one before. On the day we visited The Grill, we were surprised at the number of customers that were pouring in from the time they opened for the day.
They have four Grilled Meals for you to pick from. There's the Barbecue Chicken, Teriyaki Chicken, Beef and Fish. We tasted the Beef Steak (Rs 1300/-). It was made with Charcoal Grilled Lean Beef with a delicious pepper sauce and served with garlic toast, grilled veggies and baked potato with sour cream. We would have preferred the meat a little softer but other than that is was fabulous. The garlic toast was made really well.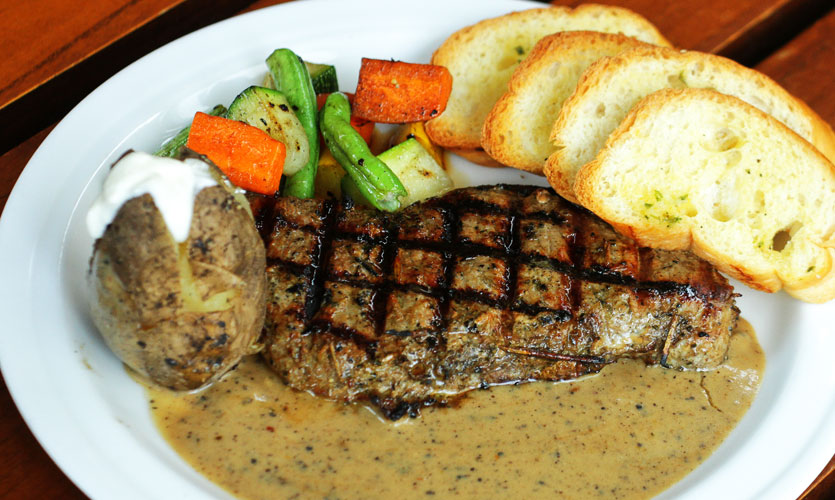 Their scrumptious Beef Steak Burgers (Rs 450/-) which is a very popular item on the menu was a burger bun filled with slices of lean beef steak with cheese, onion, tomato, gherkin and lettuce and topped with creamy mustard sauce. The Tandoori Chicken Burger (Rs 480/-) had the charcoal grilled tandoori chicken breast again with the cheese, onion, tomato and lettuce and the dressing for that is a mix of raita and mint chutney. Two totally different flavours and yet we couldn't decide which one we liked better.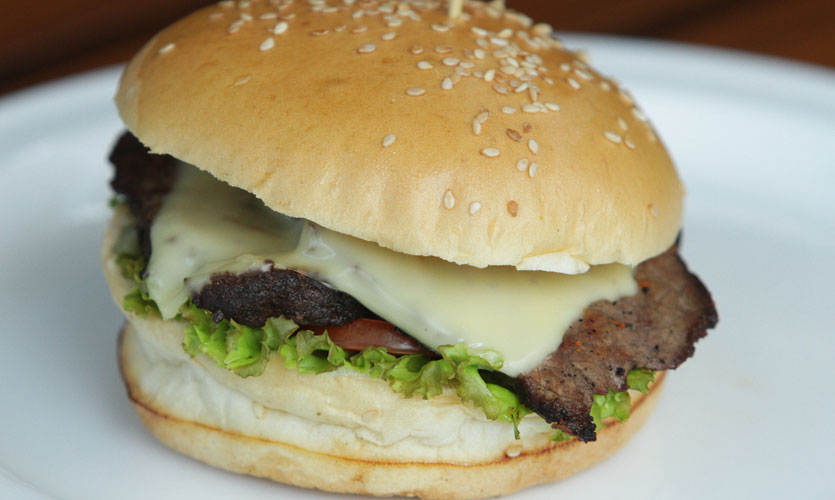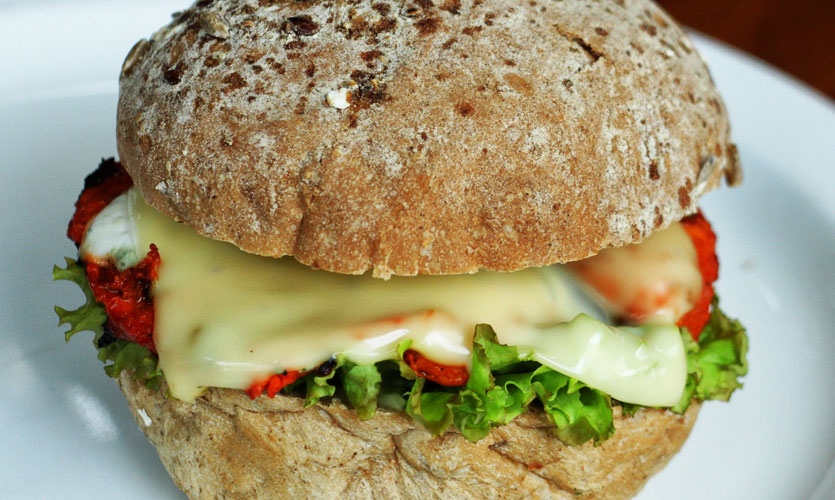 When it comes to their three layered sandwiches you can pick from a range of about 10 different fillings and you can get it made with white bread or brown bread. We tried out the Hot and Spicy Chicken Sandwich (Rs 260/-) made with the brown bread. It was a neat sandwich and tasted really good. The filling in one layer was made with baked chicken cooked with capsicum, oregano, rosemary and a mix of spices and the filling of the other layer was tomato and lettuce.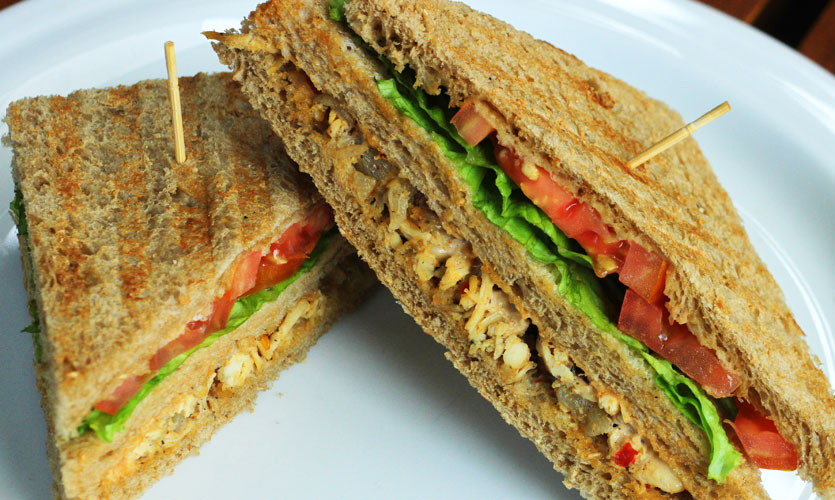 The melts made with Ciabatta bread and cheese was our favourite. We tried out the Smoked Beef (Rs 450/-) and Smoked Chicken (Rs 420/-). It was a simple sandwich but the meats were well flavoured and we really liked the bread which was fresh and delicious. The spread they had used was also just right and not too flavoured so you could really taste the goodness of the bread and the meats.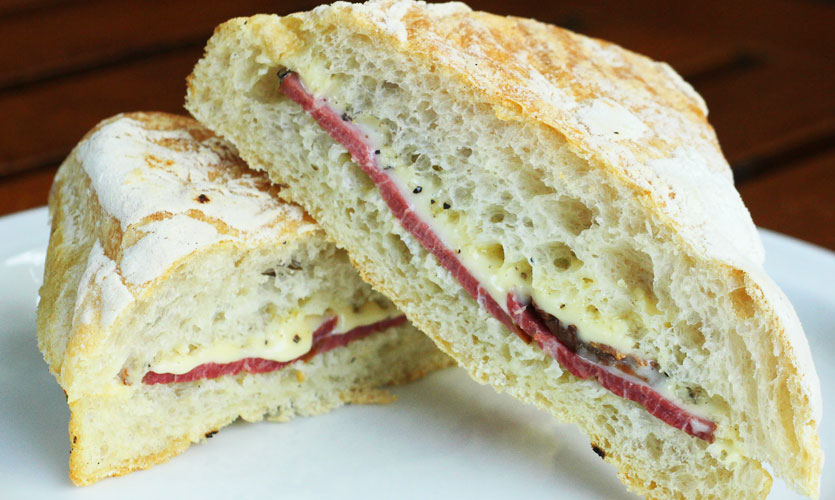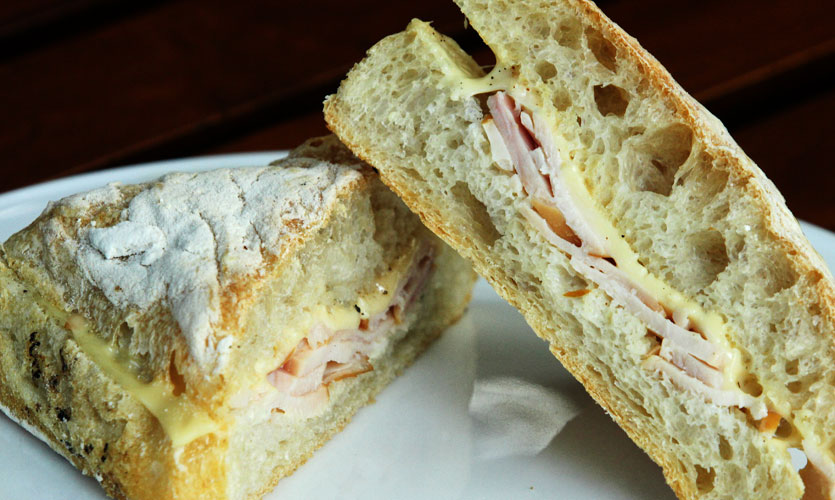 The Teriyaki Chicken Sub (Rs 580/-) was with charcoal grilled chicken breast tossed with sesame seeds, bell pepper, onion, carrot and tomato and topped with their special Teriyaki sauce.
Chapatti Wraps were made with 100% Atta flour; ideal for the health conscious person. Each portion consists of two wraps. We tried out the Tandoori Chicken wrap (Rs 310/-) which was made with Chicken breast and lettuce, onion and cucumber. Tandoori sauce and mayonnaise dressed the filling.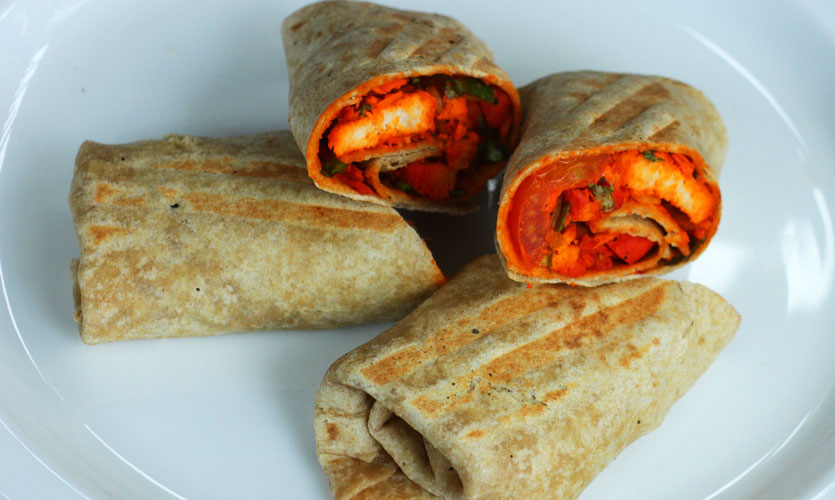 They have a delectable Sub filled with Grilled Veggies and Feta cheese Rs (230/-). Carrots, bell peppers, beans, lettuce and tomatoes and zucchini grilled with rosemary and condiments make up the filling topped with a tasty cocktail sauce.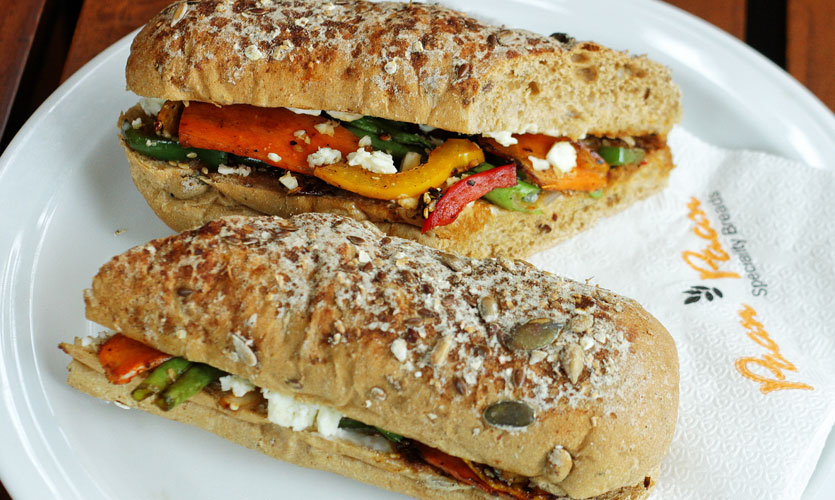 There's an interesting menu for kids called the 'Podi Menu' which features children's favourites such as Hots Dogs, French Fries, Chicken nuggets and baked potatoes. The three mini hot dogs with ketchup and a creamy mustard sauce is a delight and I'm sure the little ones will love it.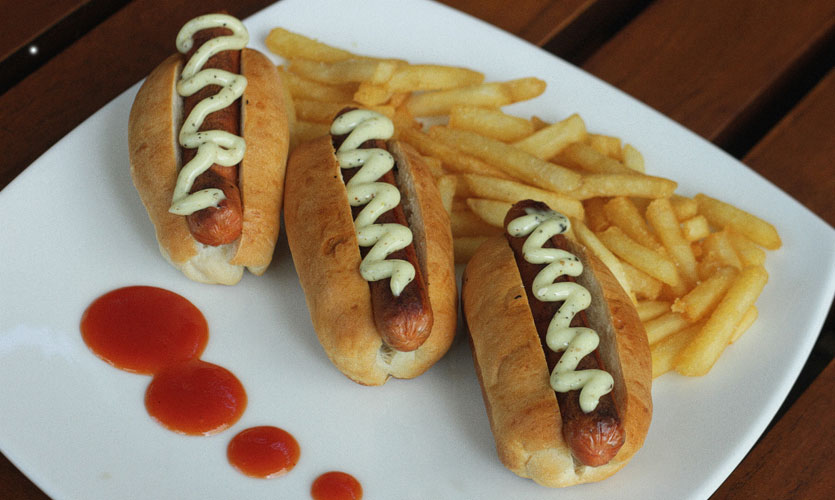 All the items stand out because their bread is made right there, at the bakery so it couldn't be any fresher than that. Another plus is that they do not use any flavour enhancers like MSG or artificial ingredients.
·

No 84 Lorenz Road, Colombo 04
Pictures by Pradeep Dilrukshana