An hour's drive away from Colombo saw warm clouds cling above the inaugural ceremony of the Ceylon Riding Club held recently. A lifelong ambition of owner and brainchild, Ms. Ineke Ann Pitts together with partner Mrs. Swasha Malalasekara, now sits majestically on a 3 acre sprawling at Kottawa after a tedious canter.
"The idea of setting up a horse riding stable has been a childhood dream,"
explained Pitts, a British who grew up on the fringes of The New Forest, thick with heaths and frequent trots of the wild ponies. Before calling Sri Lanka home for the last 20 years, every morning as a child, young Pitts would spend her Saturdays at the Silver Horseshoe Riding Stables mucking out stables, grooming, tacking up and then, riding.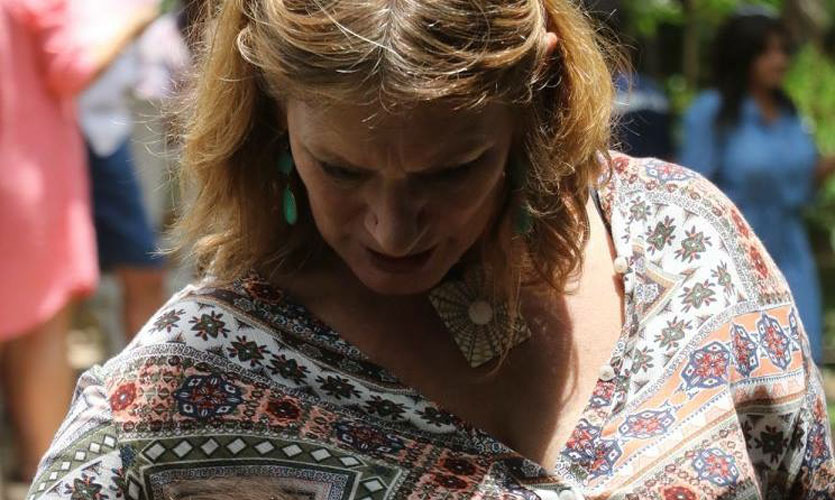 Ms. Ineke Ann Pitts

Gradually, Pitts made a dash towards a passion for the steed's path, while also picking up the many therapeutic rewards flowing freely with some trust fed by both parties.
"When I was with horses, nothing seemed a problem."
Hence the centre's commitment is to carve out a space where people and horses can share philosophical experiences.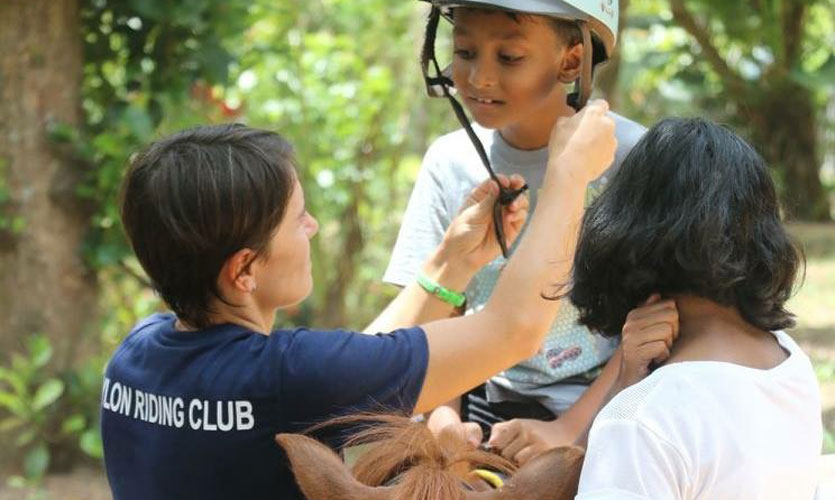 Raised into a professional outfit with full-time internationally trained staff, the club keeps 12 handsome horses including five thoroughbred, a Sindhi horse and five ponies. The ponies although overlooked, are quite safe and excellent learning partners for young children While encouraging all ethos of horse riding and horse care, the community believes in a profound interaction between the rider and a steed as paramount.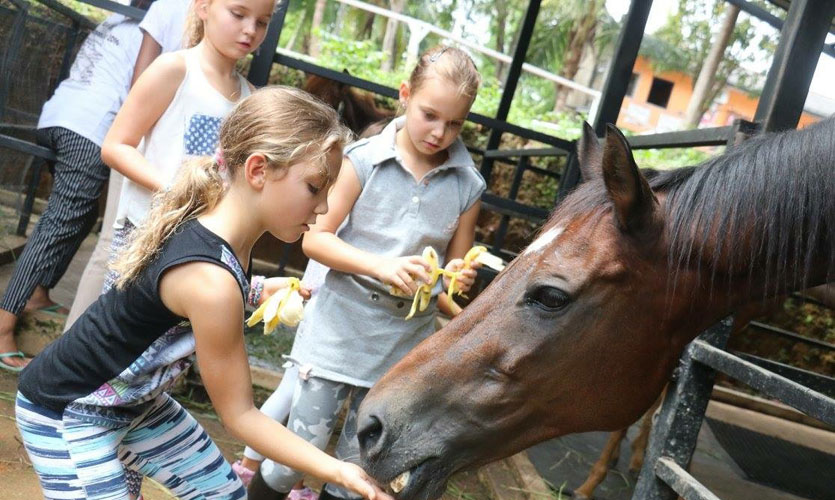 However, allowing an insight into the probable challenges of horse keeping, Pitts also a qualified equine life-coach and leadership trainer with MDF South Asia pointed out that, horse maintenance even as a career choice for the youth, isn't an easy ride in the tropical climates.
"There is still a shortage of equine-trained vets in Sri Lanka and the infrastructure available to neighbouring countries such as India, Pakistan and Nepal doesn't exist here yet."
For this reason, the club has partnered with the celebrated Windhorse Riding Stables from Kathmandu in Nepal and two senior consultants; Mr. Niroj K.C (Senior Advisor) and Mr. Tek Bandhari (Resident Instructor), who are to ensure a sedate progress in both, operational and equestrian management.


In addition to the usual riding activities available for adults and children, the club will provide exclusive packages suited for corporate clients, weddings, pony parties, photoshoots to name a few, although Pitts stressed on not being interested in the tourist market.

As we witnessed a friendly crowd soak their time in fresh air, horseback, music, and a shrieking sun, Maj. Nalaka Buddhadasa, a special guest present at the event, feels the club would revive Sri Lanka's horse-riding culture lest we forget.
"A sprightful bond can be sought by a rider and his/her steed through a community purely aiding anyone's love for horses,"
he concluded with a quick smile.

For more details,
Call: 076 44 777 88
Email: ceylonridingclub@gmail.com