'Write to Reconcile' a creative writing project initiated by internationally renowned writer Shyam Selvadurai stepped in to its third phase last week. The project brought together 25 Sri Lankan and diasporic writers who were interested in writing creative pieces on the issues of conflict, peace, reconciliation, trauma and memory. While the stories could be in the form of fiction, memoir or poetry, the project focused more on the post-war period.
At the beginning of the programme, the selected participants met for a seven day long creative writing workshop in Anuradhapura where they learned the tools and techniques of creative writing and editing by Shyam Selvadurai. In order to stimulate thinking and creative ideas, the participants travelled to the Vanni and the Sinhala border villages to hear stories of what the people in these areas have experienced and their lives in the post-war period. Following the workshop participants submitted their creative work some of which were included in the publication.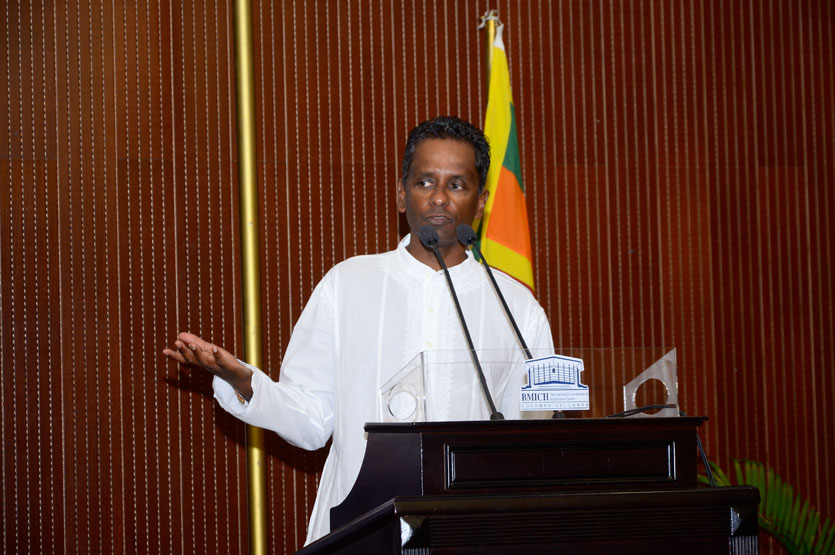 Speaking at the launch, Project Chairman Shyam Selvadurai said that he was amazed by the quality of work and the level of engagement by the participants. "I am both humbled and grateful that they have allowed me in to their creative visions and trusted me so completely to guide them through the editing process to create such powerful pieces. We still have a long way to go in terms of reconciliation and dealing with the wounds of the war."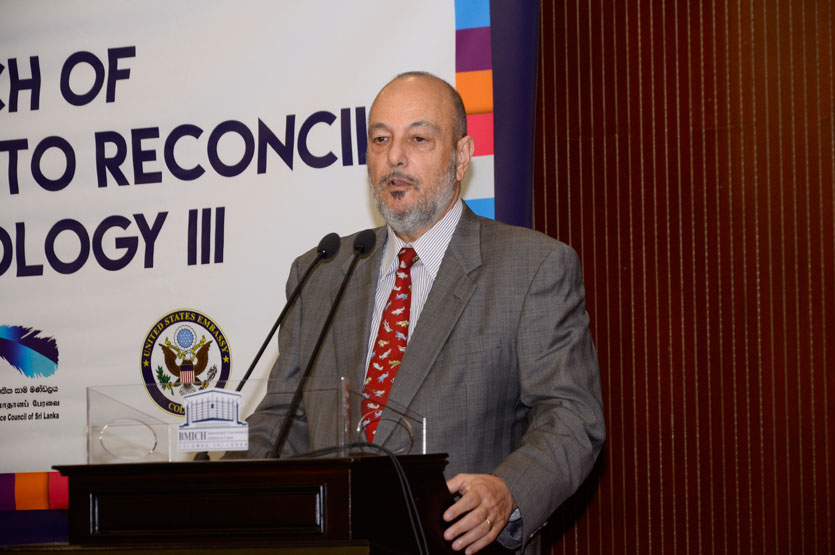 In his comments, James L. Russo, Director of Press, Academic and Cultural Affairs at the U.S Embassy's American Centre said that the publication of this book was quite timely. "It is nice to hear the experience from participants and the U.S Embassy Colombo is proud to support the release of this third installment in the 'Write to Reconcile' series. Writing in fact is one of the most powerful tools for Sri Lankan citizens to connect with people across communities, communities which collectively make up the wonderfully diverse Sri Lankan national mosaic."
'Write to Reconcile Anthology III' is conducted under the auspices of the National Peace Council and is funded by the U.S Embassy's American Centre.
---
PHOTOGRAPHS by Waruna Wanniarachchi