In a world sworn by the mannerisms of a status quo, the only way to break out would seem to lie in the hands of select individuals who strive to make a difference- a difference that we can all relate to. TEDxColombo is one of Sri Lanka's oldest and largest TEDx events having sparked inspiration since 2011.
This year the energetic team behind the brand will be hosting their next grand scale TEDx event with a seating capacity of over 900. With six speakers and two performers carefully handpicked after a thorough screening process based on global TED standards and regulations, the event presents itself with a new theme this year around, aptly titled- "Connecting Dots".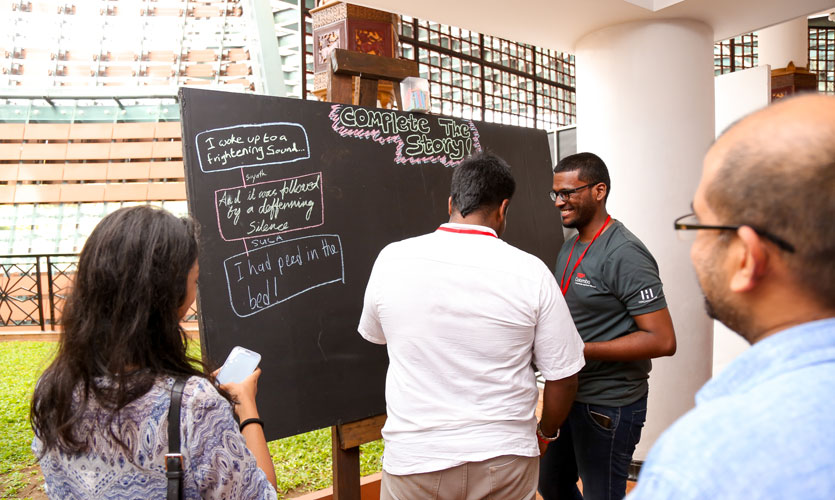 'Connecting Dots" sets out to inculcate a deeper thinking about the place that us Sri Lankans have to lead towards – or will be pushed in – in relation to determining (far-future) fields such as technology, love, health, life & living. This goes far beyond a mere out-of-the-box thinking strategy, this essentially means that the box can no longer exist or even be considered a reference, thereby allowing the uncontrolled dissemination of an idea to flourish. Rarely has our world seen before the volume of game-changing shifts it will experience between now and the forthcoming decades. Some of these transformations are apparent already, and connecting these dots to a holistic vision for the future is inevitable- but to what extent?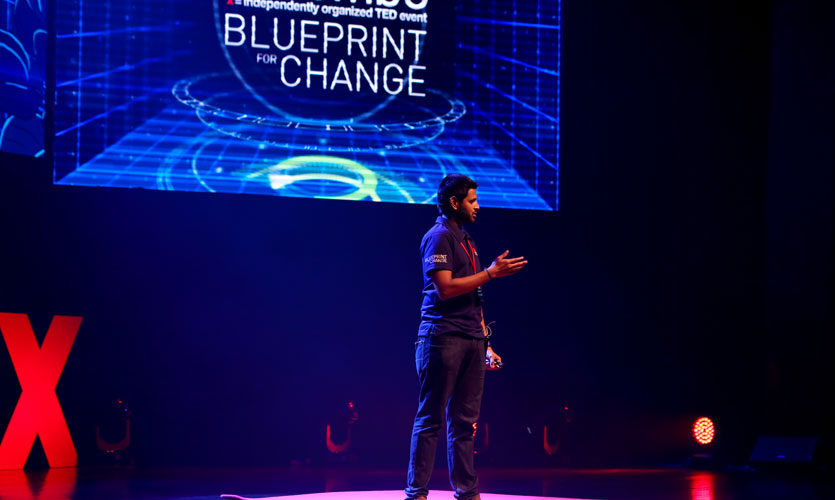 It's a pleasure to be the Main Partner of TEDxColombo for the 3rd consecutive year. The ideals behind TEDx align with Hirdaramani's core values - the pursuit of knowledge to spark conversation and innovation. We are excited about this years line up of speakers and have no doubt that they will push the boundaries of our thinking and we look forward creating dots that we can connect not just in our business but as a community. - Rakhil Hirdaramani, Director, Hirdaramani Group
This year's TEDxColombo event will revolve around the concepts of original ideas, challenges, risks, passions, experience and inspirations. The event seeks to help the audience ideate the theme of "Connecting Dots" and to then try and define it in their own terms. Individuals at the event would be induced to question themselves as to whether the future is based on what we did in the past or if we are dictated by what we do in the present, and if so- how does an idea truly believed in, actually weave its way through time for a connected collective future?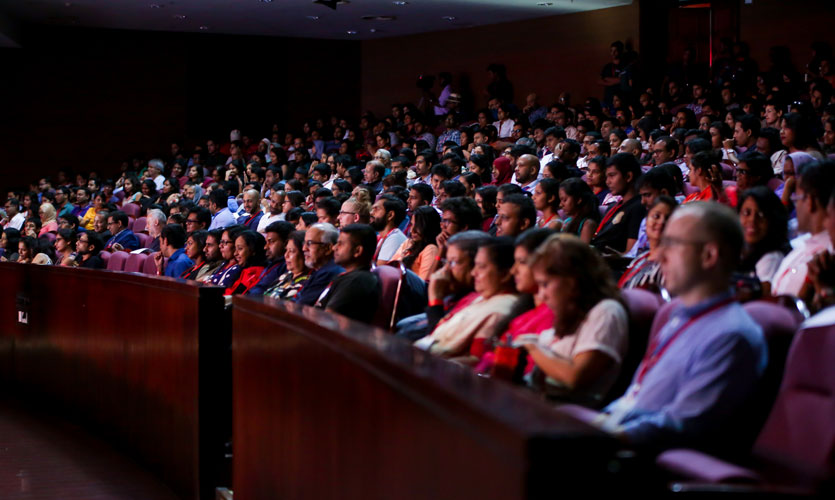 According to Organizer, Safra Anver "It's really amazing to see 1,000 people in one building producing so much energy in one day. TEDxColombo is not just an event but a complete experience with things to tap your imagination from well curated talks, social spaces to a diverse audience. I'm pretty sure that everybody having experienced TEDxColombo until now thinks the same way."
With a speaker line-up that includes renowned individuals who have innovated in their respective fields- ranging from entrepreneurship, media & journalism, technology, law, and storytelling; "Connected Dots" the independently organized TEDxColombo event will be hosted at the Nelum Pokuna on 17th September 2017 at 3:00pm.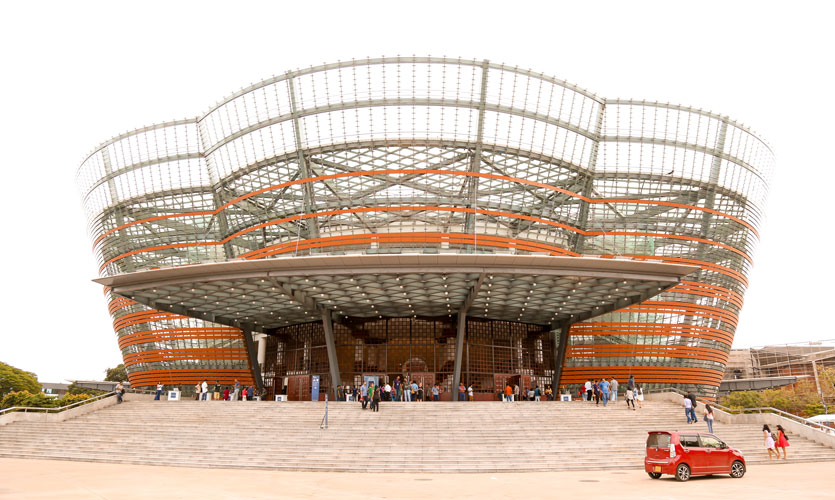 Tickets are out on sale exclusively at www.takas.lk
A detailed list of the speakers and performers set to take stage is available on the official website- www.tedxcolombo.org
This event is currently supported by Hirdaramani (Main partner), Coco Veranda (Beverage Partner), ART TV (Official Television Partner), John Keells IT (Technology Partner), Sisili Hanaro Encare (Sustainability Partner), Truecaller (Associate Partner), Next Campus (Education Partner), Takas.lk (Ticketing Partner), TNL Radio, Lite Fm, TNL News Radio, (Radio Partner), 4k Designs (Design Partner), Readme (Digital Media Partner), History (Storytelling Partner), Life Online (Digital Advertising Partner) and Daily Mirror (Print Media Partner).
For further inquiries, call 0777667527 or get in touch by mailing- [email protected] Like TEDxColombo on Facebook for updates on the event.