Coveting convenience, more and more people are utilizing online services. From shopping to ordering food, bill payments, and everything in between, the ability to do so with the touch of a finger is very appealing. But finding an electrician when your electronics break down, or a plumber has always been a tediously long process - having to make calls to family and friends or heading to Facebook to posting on groups asking for help, only to sometimes receive none. Identifying this gap in the market, Shahid Adamani kickstarted QuickHelp, an online platform where help was just a click away. Daily Mirror Life spoke to Adamani about QuickHelp and how they're ensuring you enjoy a worry-free experience.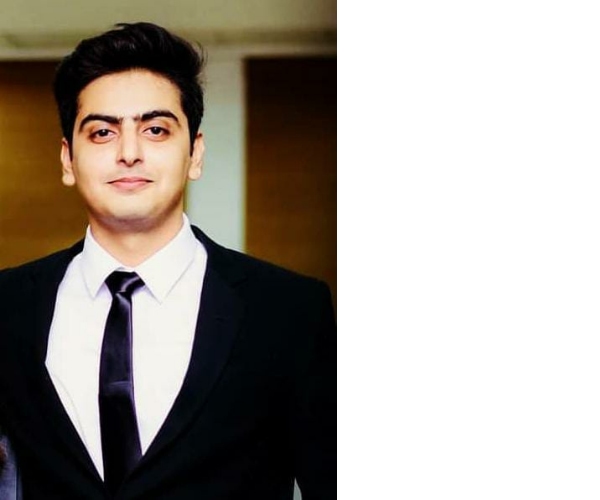 What inspired you to start QuickHelp?
We started up in 2018. I was looking to start a business of my own and swim into the vast sea of entrepreneurship. I was working on a few ideas to build a scalable business upon, which is when I came across the dire need for innovation and disruption in the services sector.
Usually, when you have a problem at home that requires a service provider or a technician to visit you, you almost always rely on that one relative who had a Rolodex of contacts. But it is very inefficient and frustrating as you have to give in to the demands of these technicians and often wait for days for them to even show up if they even do.
With everything around us getting disrupted in this era, from the way we book a cab, to how we consult a doctor, to even how we get our laundry done, it was time for us to change the way we booked a service. Thus, QuickHelp launched.
What is QuickHelp and how does it work?
QuickHelp is an on-demand services start-up. We give individuals access to qualified, reliable, and efficient service providers, on-demand at their convenience. In basic terms, connect you and give you access to technicians like electricians, cleaners, carpenters, sofa cleaners, painters, or any other technician you require to keep your home or your business in good shape! To do this, we work with a network of service providers who are also daily wage earners and provide them with the necessary training and know-how to earn a consistent and stable source of income.

What is the benefit for people?
How would you usually come by to find, let's say, an electrician to replace a new light? You'd find a regular contact that you may have used or tap into an aunty network to find someone new. And then what happens? You wait and you wait for the person to turn up, and if all the person does turn up, you have to go through a series of inconvenient episodes to get your job done. A basic job becomes a tough chore.

That is what we aim to solve. We bring convenience to all things home service. We give you access to reliable and professional service providers who get your job done, at your convenience, all at the comfort of your home.
How do you guarantee that individuals working with QuickHelp are appropriately qualified?
We on-board technicians who are qualified with an NVQ/NAITA certificate or who have had the experience of more than 3 years, we perform a series of tests and trial runs before making them live, to assure that they are of a standard and reflect QuickHelp's promise of quality.

QuickHelp's unique business model also allows us to work with independent service providers of which 90% of them are dependent on daily wage income. We provide them with training and support in terms of subjects like customer service, basic English language training, and technical skills training, through which we uplift our customer experience as well as improve our service providers' quality of life.

What were some challenges you faced setting up?
Starting a new venture is always challenging, but what's even more challenging is if it's a new idea. Initially, it was difficult for us to convince potential customers that such a service existed and if it was safe and reliable. Then the challenge was to convince the community of service providers to trust the new system and work with us. But over time, with smart planning and good execution, we were able to do both. We now have a growing base of customers who use us to keep their homes in order as well as a growing base of service providers who rely on us to earn their bread.

Will you be introducing anything new in terms of quick help / any plans to expand the services offered?
Yes, the best part of running a start-up is that at least every 6 months, the business evolves to look different. We are looking at expanding our current service offerings to areas that we don't serve as well as expanding our offerings to provide what our customers look for.

We have also introduced QuickHelp for Business, our B2B offering for businesses to manage their facility maintenance in a more cost-effective and efficient way, so we aim to focus more on this in the immediate future.