When you first meet Shabnam Fazi, 23, it is her warmth and natural ability to be helpful that catches your attention.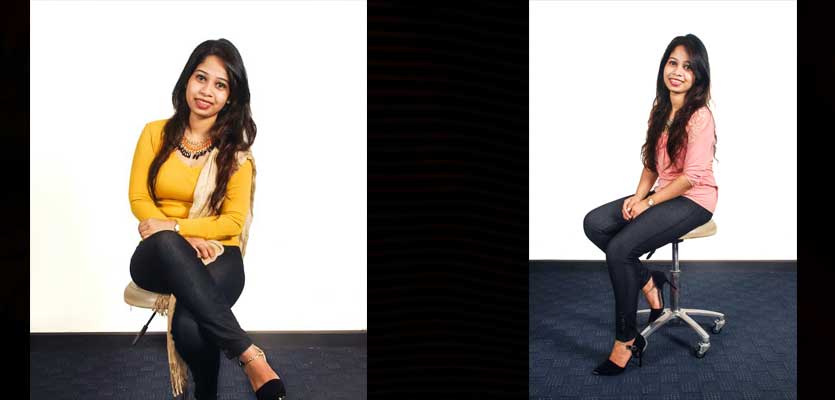 Shabnam is the brains behind the local online store, QueenCart. "I started QueenCart in December 2014 as a hobby and it progressed into a profit making venture." She gets down household items from IKEA Australia and Singapore as well as items from Kmart and sells them through Facebook and Instagram, "I have a customer base of 2,000 plus as of now."

She describes herself as a simple, down to earth girl who likes to dress well, "I feel I have a good taste in fashion, I love pizza, shopping with friends and I live by the following words, 'Aim for the stars, if you fail, you will land on the moon!'"

"The sole aim of QueenCart is not profit maximisation," she explains adding, "We are here to help our customers re-organise their houses with some elegant yet luxurious home-ware brands at affordable prices."

Shabnam studied at St. Paul's Girls' School Milagiriya where she was a Prefect in Primary School as well as a Junior Prefect and the Vice President of the school's Western Music Union and an active member of the school's United Nation's Club. She was also interested in the arts as she participated in drama, choir and concerts while in school.

After completing her Ordinary Level Examinations at St Paul's she went on to Ladies' College, Colombo 7 where she sat for her London Advanced Levels Examinations, "I passed with flying colours having obtained an A Star for Accounting."

Aside from being her own boss, she is currently pursuing her higher studies in accounting with the Association of Chartered Certified Accountants at the Mercury Institute of Management. "Being a finance student, I always saw and dreamt of my future as an accountant working at a desk beside a PC but two years ago I thought to myself why not an entrepreneur? If I become an entrepreneur, I become my own accountant, my own marketing manager, sales manager... I can be my own boss," Shabnam explains adding,
"An entrepreneur is someone who can make the ordinary look extraordinary. An entrepreneur is a risk taker and a strong decision maker."

She went on to explain that she wanted to see herself as an asset to the society she lives in and the country she loves, "Being an entrepreneur I am able to change the lives of people in a positive manner."

"I know that I can be of assistance to those who browse through the IKEA catalogues and look forward to having their products. So through QueenCart, I am able to offer a positive and convenient shopping experience to all my customers with an island wide delivery option."

"Seeing my customers happy and their positive reviews make me really happy and keep me motivated," she says adding, "I am my own boss and I have ultimate control of everything when it comes to making decisions." She explains that the sense of satisfaction she gets from knowing that she is the owner of a successful business which makes a difference in people's lives gives her immense satisfaction.

Shabnam feels the flexible hours are one of the biggest rewards as she is the only child who lives here as her brother resides overseas. "Being in such a situation can get really tough at times as there are times when my parents demand my attention. So I am able to adjust my working hours accordingly."

"The name QueenCart was suggested by my brother because when you hear the word 'household' the next best word that comes to your mind is a home maker who is the Queen of the house. However, QueenCart not only caters to the females we also sell items for men and kids too."

Shabnam says she allocates a certain percentage from her business to charity, "QueenCart is probably one of the online stores in Sri Lanka that has helped individuals uplift their lives in respect of their health and wellbeing, while 10% from my sale proceeds from October 15 to November 15 will go towards TrailSL."

Shabnam has organised QueenCart's first sale, 'Hello Christmas 2016' on November 26, 2016 at Girls' Friendly Society in Greenpath, Colombo 3. The sale will have a stall of IKEA items along with a few other home based business owners promoting their goods. "I will be donating part of the proceeds of the sale to the Aloka Elders Home in Panadura."

Pics courtesy Shabnam Fazi

Contact details
Facebook: www.facebook.com/QueenCart1
Instagram: QueenCart
Hotline: 077-365-1625