Touch Down By O! located in the heart of Kandy is definitely creating a buzz and attracting a lot of people locals and tourists alike. It definitely stands out from all the hangout spots around. On the 26th of May, they had a soft launch which was an invitees-only event with the corporate crowd. With OIC playing great music and them serving their signature dishes and cocktails they entered the market with a bang! I am certain that sooner or later it is going to become the go-to-place in Kandy!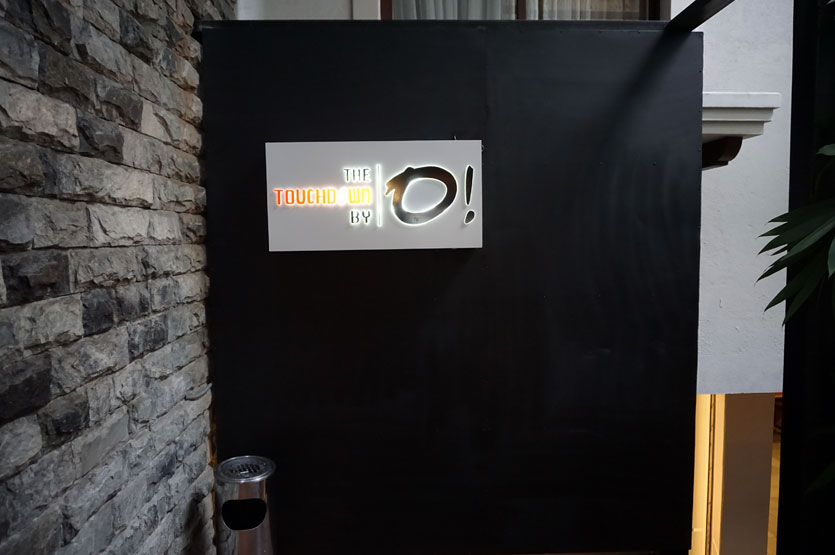 The manager representing Lion Breweries spoke to Life Online about their newest addition!
Kandy has a different atmosphere altogether. How has the response been to its opening so far?
The response has been a very positive one. Customers always give us feedback on how we can improve, and we take their feedback into consideration to constantly improve our offer. We have not got any negative feedback based on our location and we don't think it will be a concern. Before we converted it to Touchdown By O!, it was in operation for several years under a different name and there had been no negative feedback.
Who comprises of your regular crowd?
Our regulars will be a mix of locals and tourists. We are priced very competitively and we are confident that what we offer will make our competition think differently and upgrade their current premises to offer customers a better experience. Even though Kandy is considered as a town that goes to sleep after 7:00PM, we have noticed that the thinking pattern is changing with demand going for evening entertainment.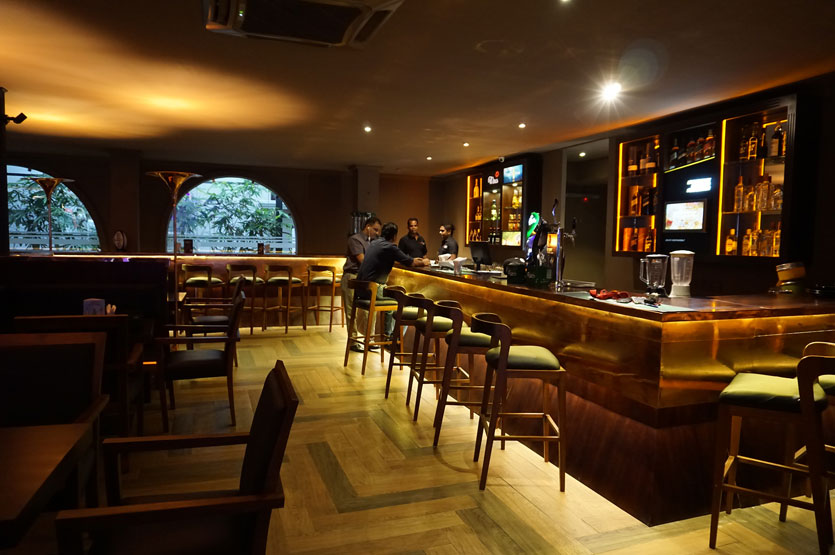 Is the food and drinks similar to those served at Floor and Shore? Or have you customized it to suit the area?
The food and drinks are very similar to what is offered at Shore and Floor. We have a deep understanding of what our typical customer wants in terms of food and drinks, and we constantly evaluate and upgrade our menu to cater to this. The venue will offer an extensive range of cocktails prepared to international standards. We have no doubt that Touchdown By O! offers the best cocktails in Kandy! In terms of food, we serve all-time favourites like devilled dishes and hot butter cuttlefish. In addition, we offer a good selection of lunch and dinner dishes.
Within the next three months the venue will start serving high end coffee and an all-day breakfast that will create a location for customers to hang out even during the day, meet up with friends and colleagues, and catch up after work for a few hours. In short, it will not only be a pub but a location where you can even hang out during day time.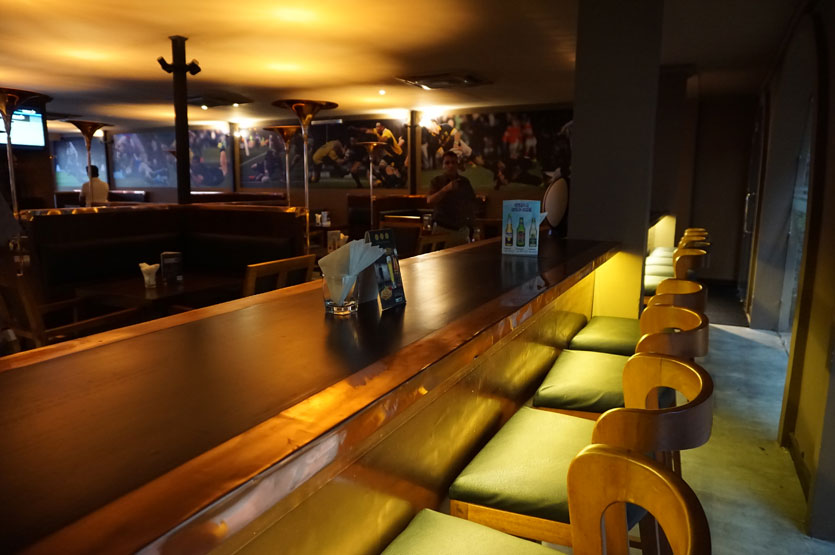 It definitely has more of a sports bar feel. Any particular reason for this?
Kandy has a very loyal rugby fanbase. They love rugby and follow it closely. We thought it was time to have a place that will celebrate this passion of the city and dedicate it to rugby. The name "Touchdown" also a rugby connotation and the setting inside of the pub will also bring in this traditional rugby feel.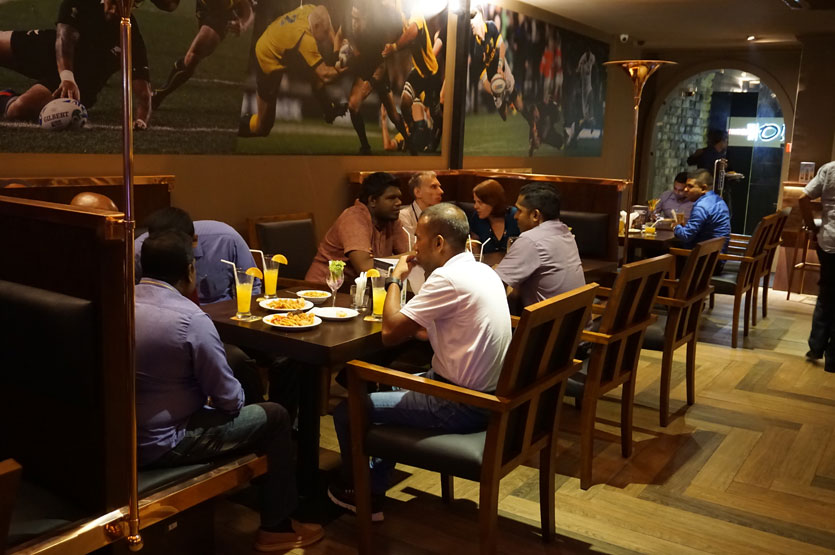 There is limited parking closer to the pub. Has this been an issue so far?
During the day, parking is a constraint. However, there is ample parking at KCC and it's only a 3 minute walk from the KCC carpark. In the evenings after 5:30PM, there is ample parking in front of our premises as well as on the by roads close by. For tourists, the location will be ideal since it is within the heart of the city.
If you ever are in Kandy, do visit them and have a great time enjoying their amazing food and drinks! For more information you can check out their Facebook page.