Sri Lankan Dragon's Den celebrity Kamaj Silva to speak in Sri Lanka for the first time
Kamaj Silva, the Sri Lankan Entrepreneur who wooed the judges of Dragon's Den – the popular Canadian Television show where budding entrepreneurs get three minutes to pitch their business ideas to five multimillionaires who are willing to invest their own cash to kick-start the businesses.
Kamaj presented SNEAKERTUB, the world's first subscription service for sneakers that delivers a new mystery shoe every month to their subscribers. Kamaj will be speaking for the first time in Sri Lanka at the HNB Auditorium Colombo 10 from 5.30 pm onwards.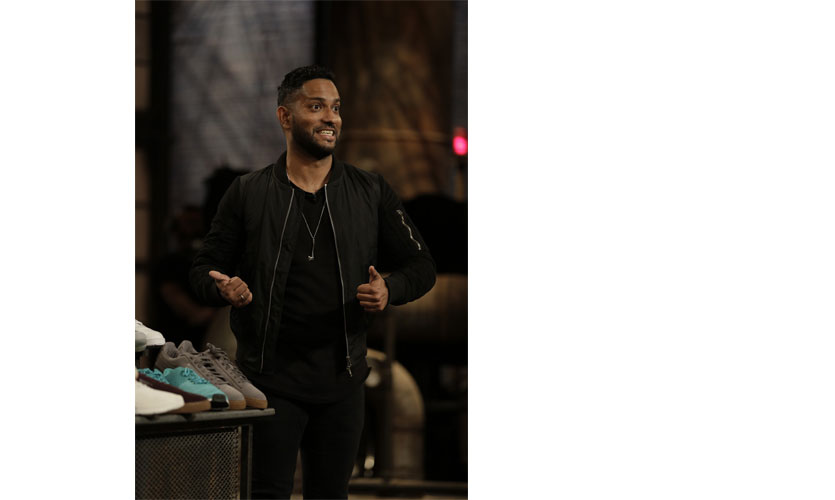 Getting to this point was no easy task, Kamaj moved to the UK in 2003 to complete his undergraduate studies and later moved to Canada in 2010 to pursue his Masters in the field of TV and Marketing. Before Kamaj's SNEAKERTUB idea he was a promotions manager that worked on popular kid's campaigns such as Peppa Pig, Donkey Kong Country, Franklin and many more. More importantly, the highlight of his previous career was his work on films starring Hollywood superstars like Jason Statham, Robin Williams and Keanu Reeves.
Everything went well until the day the company he was working for suddenly decided to lay off 300 employees and amongst them was Kamaj and his team. On his way back, Kamaj made up his mind that it was time for a new chapter in his life. With a mere $700 in the bank, he started the world's very first sneaker subscription box – SNEAKERTUB.
Kamaj has always been a huge fan of fashion and sneakers. He loved the idea of getting a mystery box at the end of the month and he soon applied this to sneakers when he learnt that there was nothing like it in the world.
Kamaj presented his idea to the Dragons at the show and convinced all of them to get on board with him and his business and is on the verge of creating something big. On his journey to achieve greatness, when asked about his visit to Sri Lanka, Kamaj said,
"I'm really excited to share my story with entrepreneurs in my mother land. No matter where I live or which passport I hold, I'm truly Sri Lankan and I always will be".
Kamaj's entrepreneurial style is hard work, daring, smart thinking and relentlessness – all the qualities that an entrepreneur needs to be successful.
"I am a big believer of hard work" added Kamaj,"I believe a lot of people wait for things to come knocking on their door or handed to them on a silver platter. Real life doesn't work that way. It's how smart you work and also depends on the amount of passion you have for what you do. Nothing comes easy, a battle won with blood, sweat and tears is the sweetest."
CEO & Founder of Business Hubs, one of the event sponsors, Michael Moonesinghe said,
"We are always happy to support events which promote and develop the entrepreneurial spirit here in Sri Lanka."
Michael has recently started an online campaign, #Mata Puluwang! #Let's Make it Happen!
Kamaj will be speaking for the first time in Sri Lanka at the HNB Auditorium, Colombo 10. From 5.30 pm onwards, tickets are priced at Rs. 2,000. The Business Hubs Sri Lanka is proud to be the one of the sponsors of the event. Don't miss out on this unique opportunity to hear from the daring and successful entrepreneur Kamaj Silva.