He has never sung on stage, has been involved in theatre for a decade, played a wife who cheated on her husband on their wedding night and has always had this need to read books before watching the movies, so he hasn't been following Game of Thrones. But most importantly, he has been able to carve a niche for himself in the local theatre scene.
At a relatively young age, Chalana is already a recognisable face in theatre. Having started off acting in plays, he's now taken the helm and successfully turned director.
Chalana's education though, has always been related to an entirely different field.
"I did my Bachelors in Psychology at the University of Missouri Science and Technology and am currently reading for my Masters in Clinical and Health Psychology."
Nevertheless, he has also completed his ATCL in speech and drama from Trinity College London.
We caught up with him for a chat.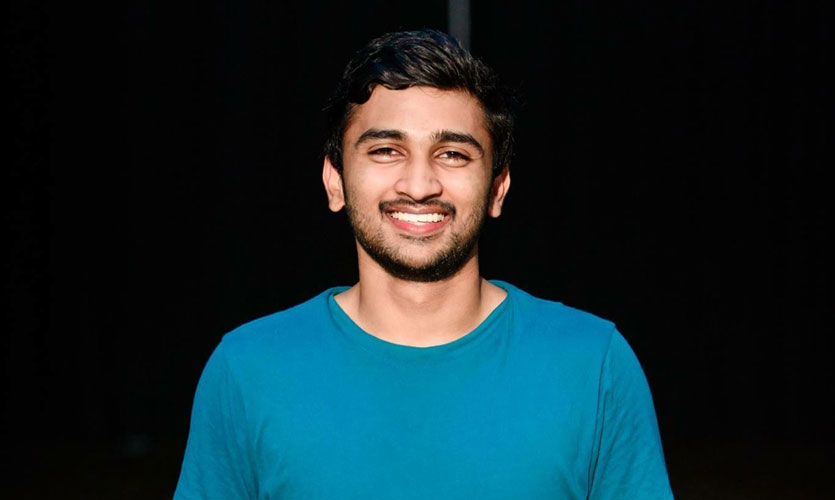 What made you get into the field of theatre?
I was actually told that there was an audition for a play happening done by the Wendy Whatmore Academy at my class and I just went for it because I was free and it changed my life from there onwards.
You've been both an actor and director. How have both these roles shaped the way you perceive the nuances of theatre?
As an actor, you see your role and the others in stage and you work on developing that character and showcasing it the most truthful manner.
As a director, you should see each actor's journey and how well to assist them in creating the best possible character. You also most of the time end up being a costume designer, set designer and visual artist - all in one go and then coming back to making sure to add in all the minute details to bring about the message of the play you want to showcase.
So as a director, you see many more aspects of the show than when you're an actor but both experiences are extremely gratifying!
Do you see the local theatre evolving and expanding in terms of the quality of productions?
There have been a rise of contemporary plays compared to the Shakespearean plays or classic musicals that we get to see most of the time. So the fact that there are more theatre companies going above and beyond into bringing about shows that have just left Broadway are simply amazing. With that obviously the qualities of these productions have improved, with each show the bar is raised higher and higher in terms of quality productions.
You are very involved in theatre but you're pursuing your education in psychology. How do they complement each other?
Theatre began quite earlier than when I started psychology. Being completely two different aspects of education, it was recently that I realised how to incorporate both these wonderful activities.
Psychology assists in a way to really feel and understand what another person does - what he or she does. It teaches empathy and showshow people's backgrounds change from one to another.
What advice would you give youngsters that you wish someone had given you about pursuing your dreams?
Don't wait to hear about what people think about you, you will eventually be the best version of yourself and strive to be that while being a great human being. The ones whose opinion matters will make you grow while the ones that don't will be forgotten.
What do you think is the biggest barrier youngsters face in achieving their dreams?
Doubt, this kills more dreams than failure does.
Who are your inspirations?
My parents for showing me how to move forward in life regardless of any obstacle that comes your way and how important it is to show love to your loved ones.
Sashane Perera - one of my directors from school who I still look up to when it comes to most of my theatre decisions and someone who has always guided me in the right direction.

Where do you see yourself in 10 years?
As someone who has made a name for himself in both aspects of psychology and theatre, be it wherever I may be, in 10 years. As someone who has not given up and still pursues to challenge himself daily.