App to aid women in seeking help against GBV
Women in Need is a non governmental organisation that has been tirelessly striving to eliminate all forms of violence against women and children and provide a support system for victims. They recently launched an app - 2six4 - which is set to be the country's first ever 'digital solution that equips women and girls to seek help against domestic violence, incest, rape, street harassment and all forms of abuse at any given time.'
Life Online spoke to Sumaiya Pallak, Project Officer, Women In Need, who reiterated our sentiments about the high prevalence of violence against women in the country, adding that "While the country has a strong island-wide network of both state and civil society organisations working on GBV (Gender Based Violence) issues, a major challenge is the lack of access to information for victims and pronounced gaps in communication between victims and service providers." This glaring lack of communication requires a more nuanced and accessible mode of support, and Pallak agrees that technology based help is the next step. "With the growth of mobile technology and the widespread usage of smartphones in Sri Lanka, the design of mobile based apps is seen as an ideal vehicle to bridge this gap of information and communication between service providers and victims of GBV."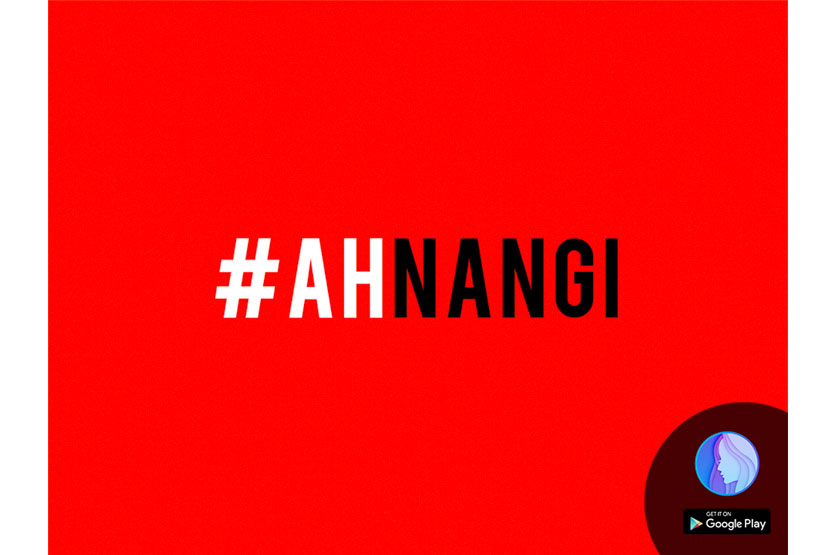 Image courtesy 2six4's page on Facebook
In view of this, Women In Need (WIN) partnered up with The Asia Foundation to launch the first mobile app - 2six4 - designed to combat Gender Based Violence in Sri Lanka. "The purpose of this mobile app is that, despite there being a strong GBV support system in the country, there is a lack of accessibility to such services. Hence, '2six4' was designed to bridge significant gaps in responding and reporting GBV incidents."
Pallak explained that "the mobile app will work in two folds – one, as an emergency contact point for victims who are in a state of crisis; and two, as a platform of information and instructions on legal rights and measures to be taken for women and girls." The name of the app is an unconventional one, and we asked Pallak the reasoning behind naming it 2six4. "The thought behind the name of the mobile app comes from the hotline caller number of the Police Women and Children's Bureau, which is 2444444, hence the name '2six4'. WIN has also liaised with the Police Women and Children's Bureau to ensure prompt and effective response and corrective measures as the police will be the first point of contact for users of the mobile app. The app is available in English, Sinhala and Tamil. The app can be downloaded in Google Play Store on android phones."
Women in Need have also got a hashtag trending to encourage open dialog. With #ahnangi they hope to challenge the way women are viewed, and ask that people share their street harassment stories in order to spread awareness. "Being harassed in public is something most women are familiar with; more often there's a sense of stigma and shame that women carry around as it is trivialised and snubbed at in society. Terms like 'ah nangi', 'ey baby, sssssexy' or 'ah maini, assalamu alaikum' are deep-seated in everyday sexism and it is no way justifiable in any sense." Pallak concluded that "street harassment does not only stop at catcalling, but has become a part of our culture. The weight of its trauma is carried by women who dare not speak out because they are afraid that they will be blamed for it, that they in fact asked for it. The #ahnangi campaign hopes to create a platform for many such silenced voices, in hopes that women can share their experiences and not feel ashamed by it, and instead put a name and face to the perpetrator and humiliate him instead."
---
In a 2015 UNFPA study, 90% of females between the ages of 15 and 35 all over the island have experienced sexual harassment on public transport.
In a Street Harassment Hurts study among 568 participants, 97% of the female respondents had faced street harassment.

A woman is raped every 90 minutes. And 97% of rapists face no legal consequence.

60% of women in Sri Lanka are victims of domestic violence.
---
For more information visit the 2six4 website. Download 2six4 on the Google Play Store.
Link to the user guide of the app here.
---
Compiled below are harassment stories shared under the hashtag and by readers.
(Comments under the hashtag have been republished with permission)
Vraie
My family home is in Ratmalana. But after school, I would actually get down at Mount Lavinia, two bus halts away from where I should get off, and walk through an entirely different route (a busier street) to get home because I was too afraid of the men - catcallers, exhibitionists, perverts... we had the whole lot of them.
On one occasion, two guys on a bike rode up to me. One grabbed my bag and the other lifted up my uniform. I pulled one of them off the bike and hit him as hard as I could, till he ran off. And then I ran behind the other guy who got away. I was 15 then.
That was one of the few times I was brave enough to do something.
But that time the old man in the bus jerked off on me when I was 14, or that time when I was at a fair and this guy kept following me, calling me names... I wasn't so brave.
I was also angry, in tears and shaking, trying to explain to the Air Force officer on duty in front of the house I was on rent in (opposite the quarters), that whoever was on duty that morning, was clearly masturbating while watching me, while I was waiting for my office transport.
It was my 4:30AM pick up, and it was dark and I couldn't see his face. I was 20.
Catcalling, and street harassment was so normal to me, that I only realized how crazy it was, when I travelled overseas. Till then, I figured it was normal.
I will support every single initiative that will help make the streets safer. I'm a grown woman now and not so afraid for myself. But I have a daughter. I have nightmares already.
If this was too graphic for you, I am sorry. But I haven't met a single Sri Lankan woman who hasn't had to deal with harassment on our streets. This is a big deal.
Thilini
Bus rides are the worst. I'd seen it and experienced it all from the very first time I stepped into a bus when I was 11. I experienced many things anyone, especially a 11 year old, shouldn't have to experience from lewd comments to groping and everything in between. Some of these men are old enough to be my father or my grandfather. It's disgusting and demeaning.
Aruni
I have been catcalled and jeered at no matter what I have been wearing. The worst part about all of this is that people look at the victim like it's the victim's fault. Once, while I was being harassed, an old couple standing nearby looked at me condescendingly. Like hello, I was in a shalwar kameez that was actually loose fitting. They seemed annoyed that I had the audacity to fight back and tell the man to f*** off which was probably unbecoming of a lady, in their eyes. What they should have done instead was help me. Believe it or not, this happened down Horton Place.
Rajitha
I remember I used to hate going to MC. That place used to be packed with MC dudes who would harass women openly. I have come to realize that there is almost no safe area for women nowadays. I have dealt with harassment even in supposedly safest areas in Colombo. I have a teenage daughter now and it pains me to see her experience the same things I did but worse. Men have become emboldened since they barely face the consequences of their actions. I have asked my daughter to throw up a fuss and bring the perpetrator to the attention of others.