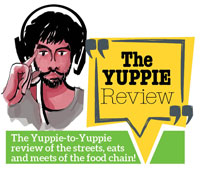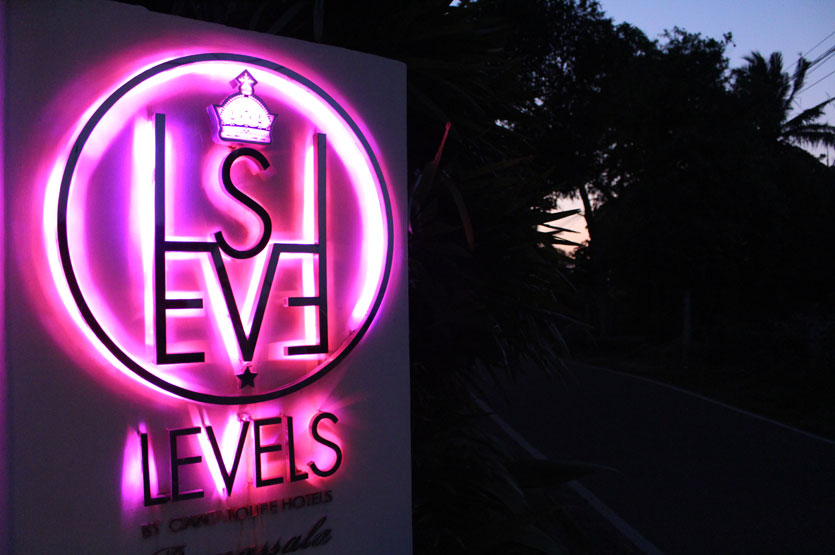 1. Cantaloupe Levels is a luxury boutique property owned and managed by the Cantaloupe Group in Rumassala, off the Southern coast of the island. True to its namesake, the property is landscaped in multiple levels with the higher tiers offering a gorgeous view of the fabled Rumassala hill whose mythical origins are traced to the Ramayanaya. Legend has it that Hanuman, the monkey king brought the Rumassala hill along with him from North India as a source of medicinal herbs found to this day in the area.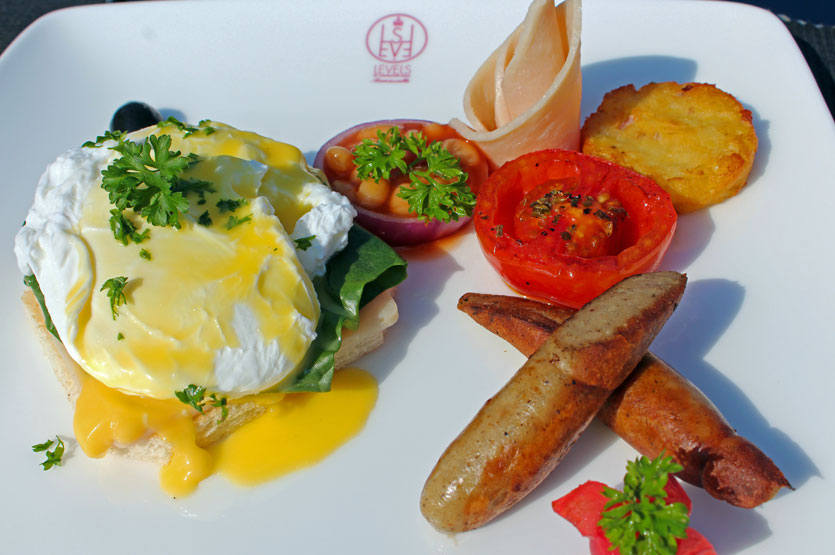 2. Breakfast is a candid affair at Cantaloupe Levels with the traditional American breakfast being something of a favourite personally. The food overall is an exquisite compliment to the luxury experience that is Cantaloupe Levels.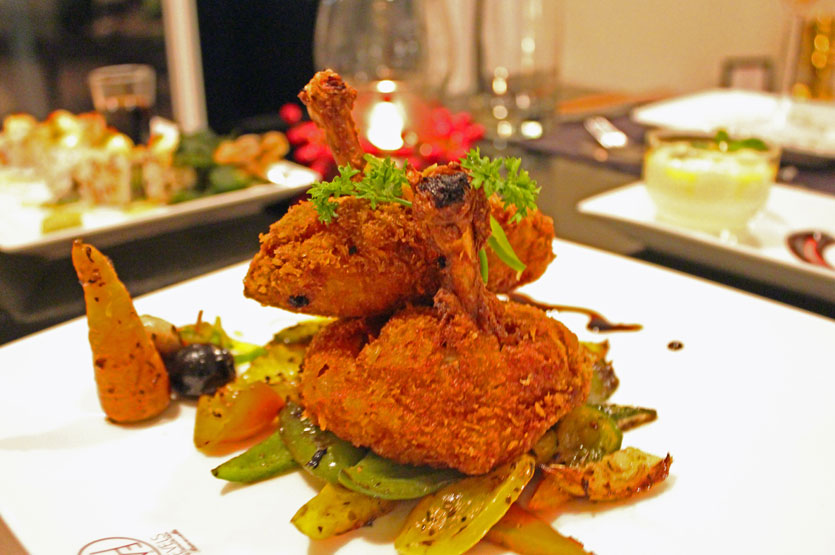 3. The signature Buttermilk Chicken is a crumbed serving of the most delectable kind. Served best as part of the dinner course menu, the dish goes a long way as far as taste is concerned. The mix of distinctly diverse dishes in the menu lends to the hospitality experience of the property and ensures that monotony does not set in.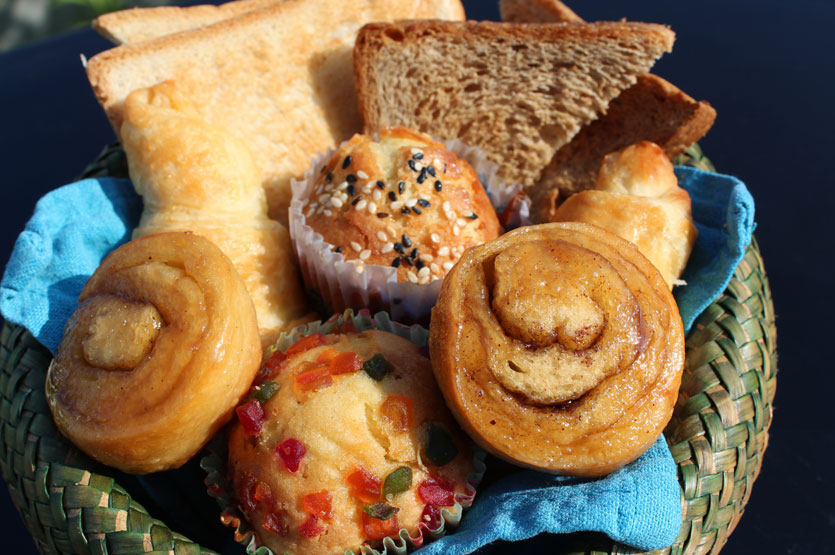 4. The breakfast assortment of muffins and pastries is a meal in itself given the freshly baked variety of items on offer. Best indulged in at the poolside set-up, the muffins set the tone for the day, whether it be a sleep-in or adventure-bound sort of day ahead.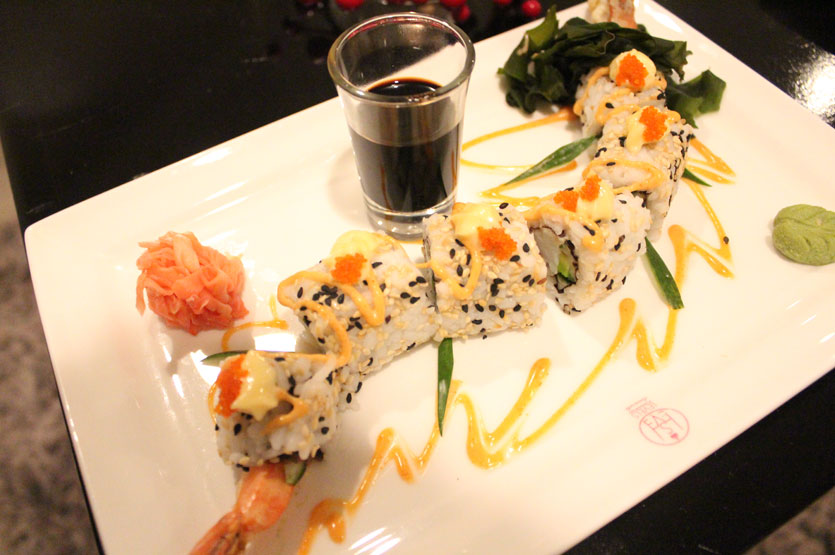 5. The dragon roll is a seafood Japanese fusion item that appears among the signature dishes offered by Cantaloupe Levels. The sushi roll is a great dinner item and comes garnished to the nines in terms of its presentation.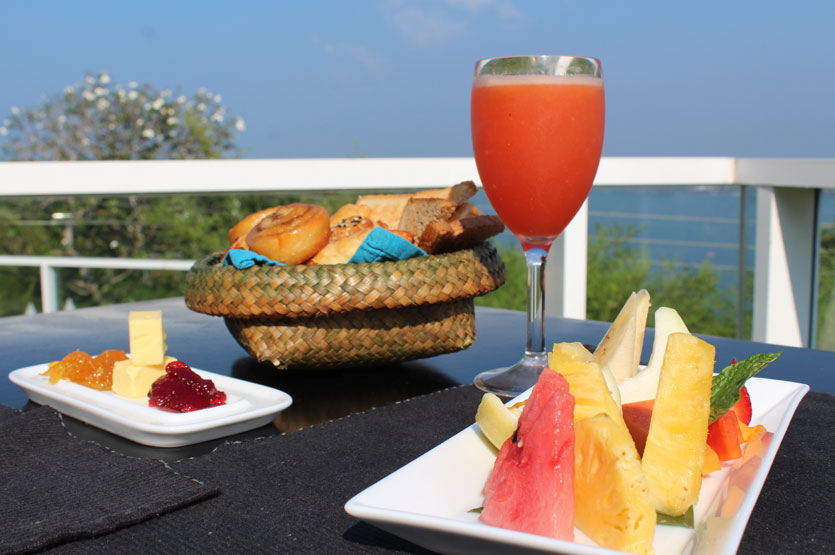 6. Alfresco dining is an underrated highlight of the boutique property but one that any would be patron should take advantage of. The view of the Rumassala hill from the ground level is breathtaking and only rivalled in the area by the property's own view of the ocean and emerald tapestries from the higher tiers. While dinner by candle light is more practical given that the area falls dark denying the view, but breakfast is a very suitable option.
TEXT & PHOTOGRAPHS by Dilshan Writes