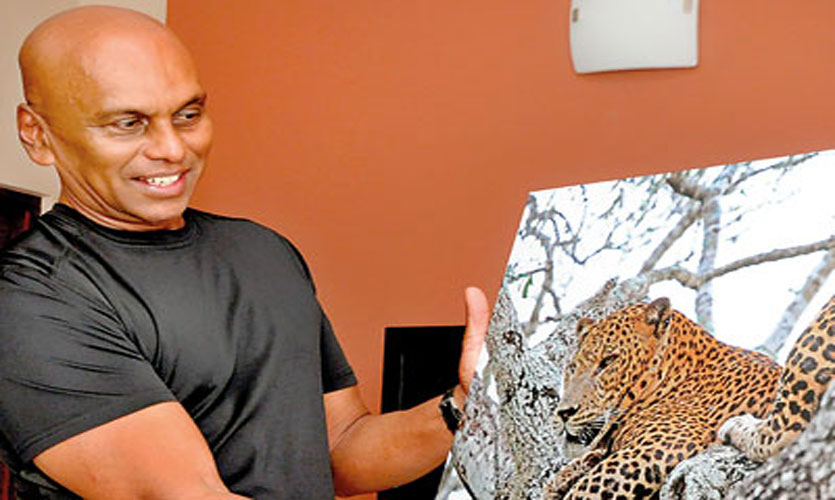 A childhood visit to Yala with his parents sparked a life-long love affair with the wild and the animals that dwell in the jungles. Dr. Harin Dias, a specialist anaesthetist based in Australia is an avid photographer of wildlife. His love for the subject has taken him across the world to some of the best known national parks such as Kruger National Park, Sabi Sands National Park, Okavanga Delta, Chobe National Park, Moremi Game Reserve, Masai Mara, Bandipur National Park, Zimbabwe, Zambia and closer to home Yala and Udawalawe.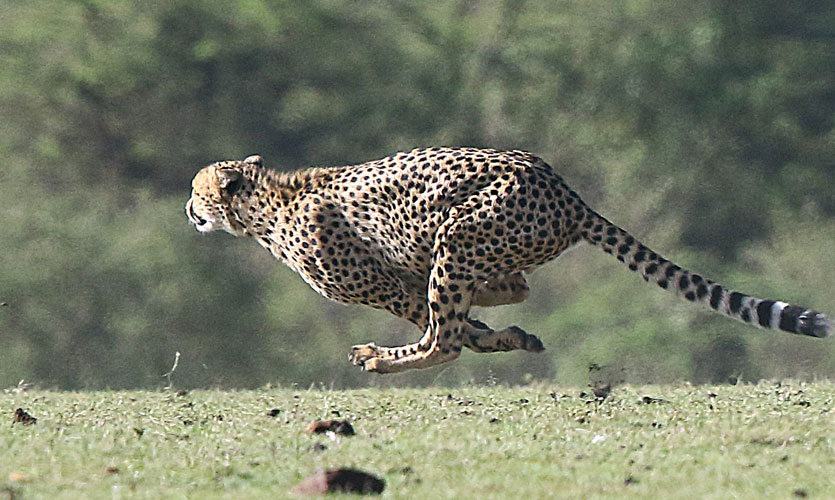 During a recent trip to Kenya, Dr Harin was able to get closer to the cheetahs of Masai Mara where he observed an abundance of wild life, thriving in the plains amongst an endless stream of safari goers, photographers, professional research experts, amongst others.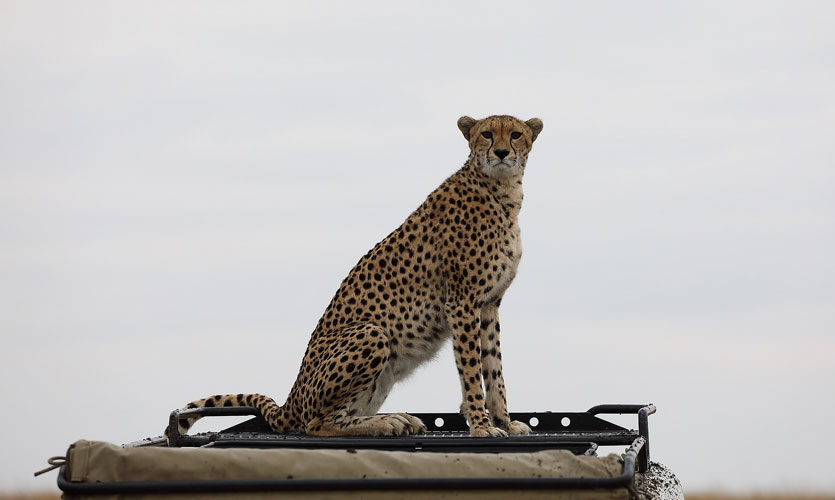 The global cheetah population had plummeted from 100,000 in 1900 to only 7,500 today, making it a decline of 90% so far. They are already extinct in 20 countries at present. The reason for this decline is fragmentation of their natural habitat, decline in the prey base, poaching for cheetah skins and conflict for space due to the increased human population, observes Dr. Harin.
He also added that cheetahs in Africa are found mainly in South Africa, Botswana, Namibia and in East Africa, which includes Kenya and Tanzania. The majority of research comes from Namibia, Tanzania and Botswana. Up to now, very little research has been done in Kenya and because of this the Mara Cheetah project was launched to prevent the downward trend of the cheetah population. There are several research projects in Kenya such as the Mara Meru project and Mara Cheetah Project… the latter, was set up by the Kenya Wildlife Trust and this organisation monitors the numbers of cheetahs as each cheetah has its own unique spotted coat and tail patterns. They also monitor breeding habits and number of deaths, its causes, collection of biological samples and tagging.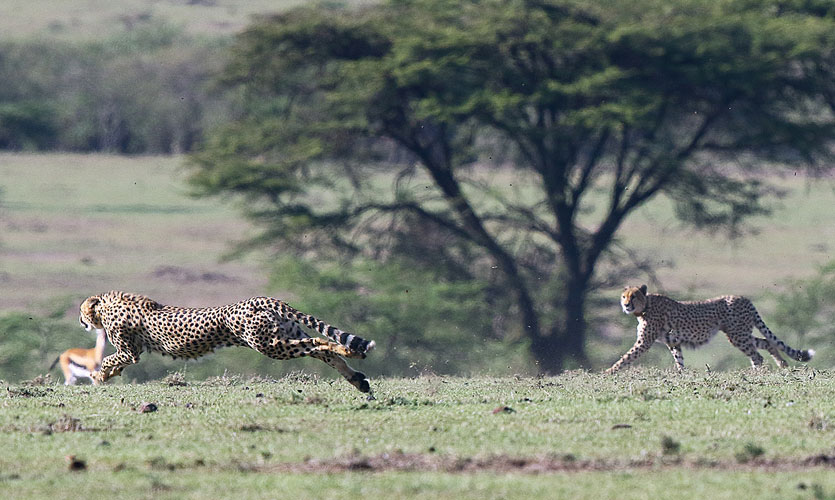 The Mara region includes 1,500 square kilometers while the Meru region has 4,000 square kilometers of mostly un-inhabited areas, where very little research has been done in this area. An average adult cheetah can weigh between 25 to 70 kgs while a new-born cub could weight between 150-300 grams and they are born with eyes closed and they remain closed until the age of 2 months. An average litter consists of 3-5 cubs and the period of gestation is around 90 days. At 6 months, the cubs stop drinking the mother's milk and at around 18 months, the young are left to fend for themselves. At this age the pack consists of males and females but at 2 years, the females leave the coalition and fend for themselves, mostly on their own. The males continue to hunt in groups.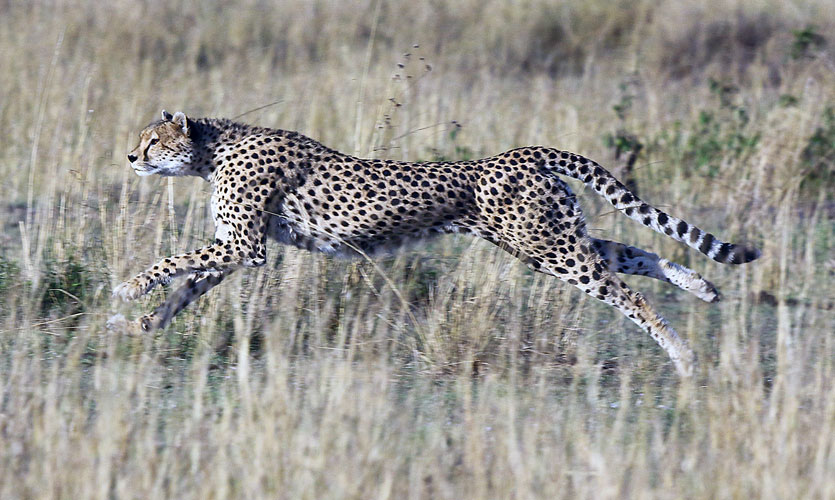 Malaika
Commenting on information he had gleaned during his travels, Dr. Harin said the mortality rate of the cubs is around 70% to 90% in the wild, which is quite high because the cubs especially are at the mercy of wild dogs, hyenas, leopards and lions, as sometimes the mother is compelled to leave the cubs to go in search of food. If the mother is unable to find food for several days, she will abandon the cubs as she cannot feed them. These cubs may then be 'mothered' by other cheetahs or will be killed by other predators.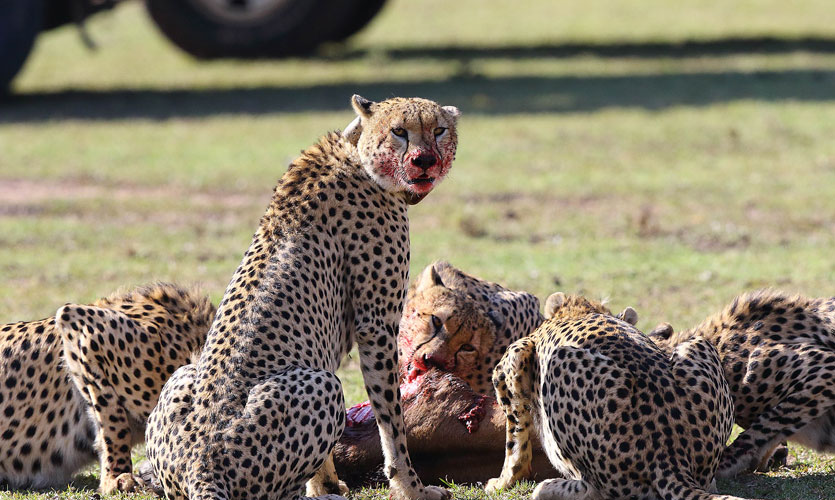 "Cheetahs can reach speeds of 120 km/hour at short bursts with a resting heart rate of 120 beats a minute which can double to 240 beats a minute while running. They are unable to fend off larger carnivores such as hyenas, who at times, steal their kill; as I witnessed in the Maasai Mara. During my recent visit, there was a lot of enthusiasm and interest to see cheetahs in action (stalking/ chasing and killing) and these scenes were captured by many a National Geographic and BBC film crew, besides myself. Most of my time in the Mara was spent following many a Cheetah and they would hunt regularly…at least once a day and I watched them hunt and kill several Wildebeest and Topi,"
he alluded.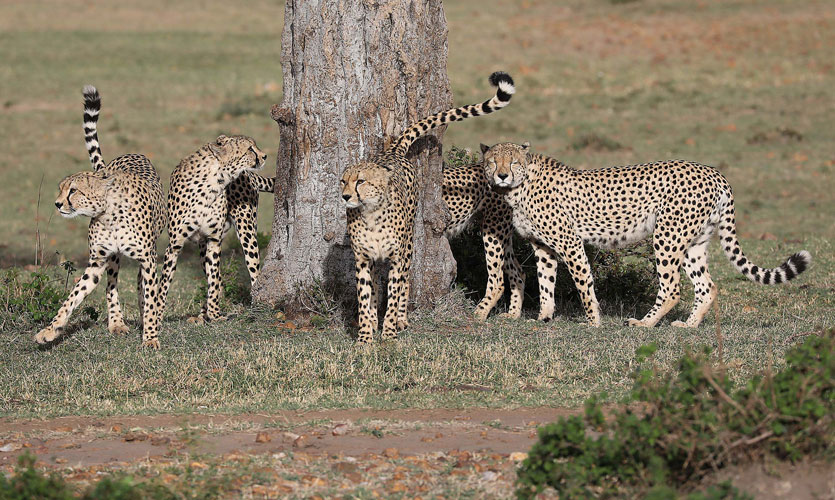 "I was also fortunate to watch the famed Cheetah, Malaika and her cubs hunting as well roaming around the safari vehicles. It is not a good thing to encourage these animals to get this close to humans as there have been instances when cheetah cubs have fallen INTO jeeps from the opening on the roof. The rangers have now enforced a rule that if Malaika and her cubs attempt to get on any vehicle, the drivers should immediately drive away."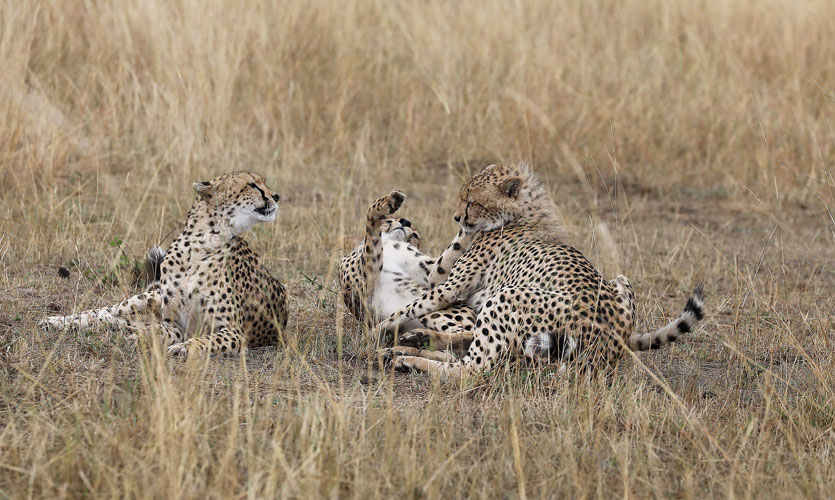 Malaika and her cubs
Concluding his story, Dr.Harin said,
"I found it an interesting experience to be in the midst of so many big cats, but I took a special interest in the cheetahs as there were so many of them. I hope this means that the cheetah population is increasing."
Pics by Harin Dias