Marriott Resort and Spa in Weligama is a part of international hotel chain Marriott International Inc. which is a multinational hospitality company that has over 6,000 properties in 122 countries around the world.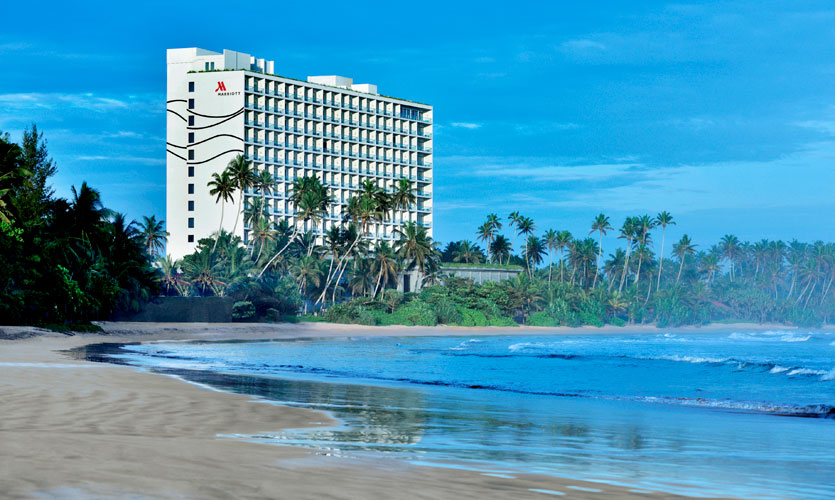 Having opened its doors just last year, Weligama Bay Marriott Resort & Spa lies in the middle of the Weligama Bay offering a panoramic view of the ocean from one end to the other. Tastefully designed, the resort is a stunning property.
Having recently spent a night at the resort, this is why we think Marriott offers the best stay in town!
Accomadation
The resort offers 198 sea facing rooms divided into 3 categories; Superior Ocean, Lux Ocean and Ocean Vista plus Suites (Superior Ocean, Lux Ocean and Ocean Vista ) inclusive of a Presidential suite for those looking for extra comforts.
We were given the Ocean Vista room facing the beautiful Weligama beach. The room had a spacious and lux feeling to it that we really loved. Their open concept shower and bathtub was a favourite feature of the room because it gave us the option to keep it completely open and watch a spot of TV while relaxing in the tub or close it off with the sliding doors for a touch of privacy.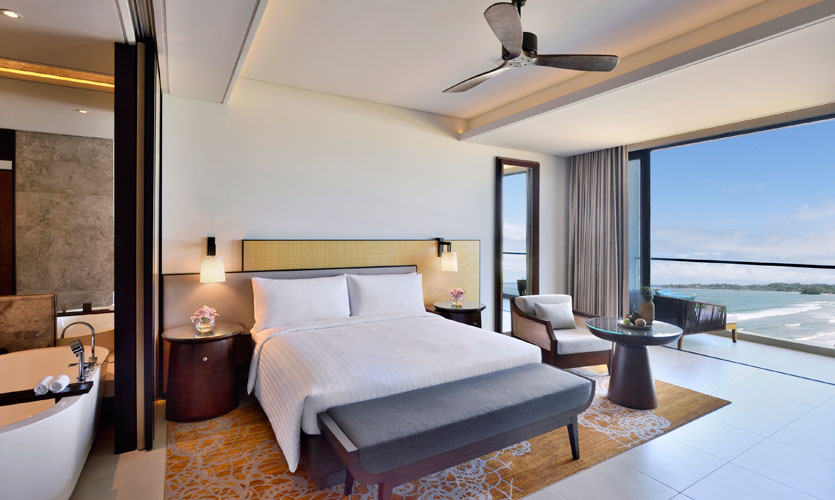 The King sized bed was roomy and luxurious and you best believe that we got a good night's sleep! The room also has a small lounge couch against a glass panel window that gives you an untainted view of the ocean. The balcony outside has a small terrace with seating if you want to sit outside, feel the breeze on your face and catch the sunset.

What really made the room a whole lot more welcoming was the little welcome food baskets that were placed in the room by Executive Chef Sandeep Pande with personal hand written notes. Upon arrival the room had a homemade ginger beer and ginger nuts, a thambili and sugar free strawberry tart. After dinner when we headed back to the room we found homemade chocolate of different flavours made from cocoa pods from Uwa Wellassa.
All rooms come equipped with hairdryers, a bath tub, a free mini bar with drinks stocked on request, coffee and tea, an electronic safe, iron and ironing board and satellite TV.
Dining
The dining options at Weligama Bay Marriott Resort & Spa are abundant. It has 5 restaurants.
Weligama Kitchen
Their main restaurant, offer a buffet for all meals; breakfast, lunch and dinner. Manned by Executive Chef Pande the Weligama Kitchen offers an array of delicacies for the diners. The main courses at the buffet is divided into 4 categories of cuisines; Mediterranean, Sri Lankan, Indian and Chinese. There also have a good range of starters with salads and homemade breads and a variety of desserts.
The staff at Weligama Kitchen is also very attentive. If the buffet has a local delicacy being served, the staff would bring it to the foreign and local guests, explain its history a bit and ask if you'd like to try it which incidentally led us to try a few local fruits that we haven't before!

Big Fish
Their Seafood specialty restaurant serves up some of the freshest and most divine seafood we've had in a while. Chef Miguel personally comes to your table and engages with you to assess what you like and how you would like it prepared and even recommends his dishes and wine pairings.
The food is delicious and the service is above par. Open for lunch and dinner, this is a restaurant we would recommend you'd try!
Tides
Tides is more of a social zone restaurant open for guests. They have their own bar and they also serve high tea, late breakfast and offer a space for guests to wind down. If you've had breakfast from Weligama Kitchen and plan to have dinner from the Big Fish then Tides is where you should plan to have your lunch.
Tides does an amazing lunch with Sri Lankan rice and curry served with fried karapincha and papadam and we just couldn't get enough!
Surf's Up - The pool bar
The pool bar is right next to the pool with their own menu of signature cocktails and tapas. They have yummy dishes like chip and dip, satay, sandwiches and even desserts for snacking after a swim.
Mirissa baking Company
A coffee shop in the lobby that offers guests freshly brewed coffee and drinks and delicious homemade pastries and desserts. If you are working while on vacation, the Mirissa Baking Company is the ideal location to sit down with your laptop and work.
Facilities
Marriott is created to be the ideal hotel for any occasion be it a holiday or a business trip.

Business
They have a total 5,274.3 sq ft worth of event space including 3 meeting rooms accompanying different capacities.
Their Pearl Grand Ballroom is a large space ideal for conferences, banquets and receptions that can accommodate a capacity up to 500. They also have Rooftop (360 Degrees) which is a stunning rooftop overlooking the ocean that's ideal for functions. The pool lawn is also available and as it adjoins the ocean, it's the perfect location for an outdoor wedding!
Kids Club
Marriott has a fully equipped kids club that's ready to entertain and keep the kids busy while you relax. They have a massive kid's room that's divided into 3 spaces; a learning zone, a playing zone and a theatre zone. They have a variety of activities planned out each day to keep the children happy.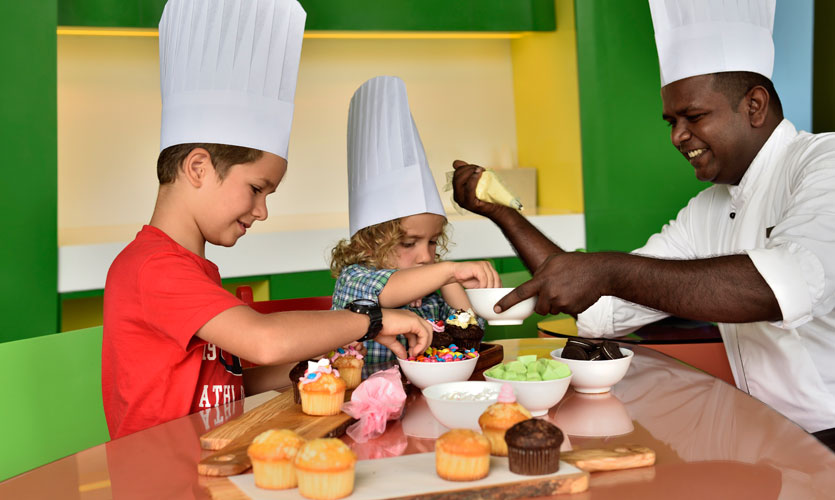 Pool
Marriott has 3 pools so rest assured you will have plenty of personal space while taking a dip! One is a lap swimming pool, the other for relaxing and one for the kids. Order your favourite cocktail from the pool bar and soak in the sun while you relax in their pool!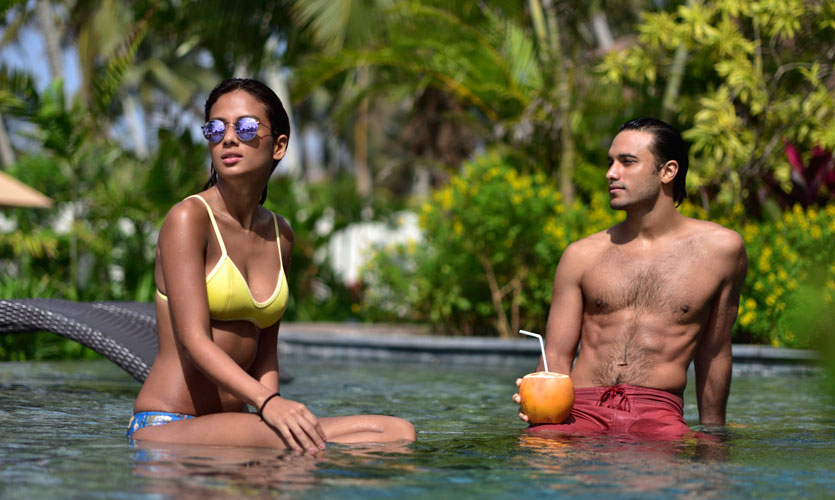 Other
Marriott also has a Spa and a Gym. The Gym is fully equipped with a personal trainer present at all times. Their Quan Spa has five treatment rooms including a couple's therapy room and you can choose from a range of wellness therapies and treatments.

Service
While Marriott has plenty to offer in terms of facilities, activities and accommodation; where they truly shine is through their service, a factor stressed and enforced by their General Manager Elton Hurtis.
While down-south, especially in the areas of Weligama and Mirissa, is known for their 'no locals' policy, Marriot is all about the locals and it's refreshing to see how well the staff looks after you irrespective of whether you are a local or foreign guest.
The service at Marriott is above par. The staff is extremely friendly and we struck conversation with the staff wherever we went! We stepped into Marriott a little stressed knowing we have a busy week ahead and we left completely relaxed and rejuvenated, ready to tackle the week!

Overall
Weligama Bay Marriott Resort and Spa gave us the perfect break. Once you check in you will want for nothing because they have anything and everything you could possibly want out of a holiday. This is a hotel for those two truly want to wind down, put their feet up and relax. The food is divine, the place is stunning, the accommodation lacks nothing and the service is so welcoming that we had nothing to do but enjoy.
So whether you are a couple, a solo traveller or a family; Weligama Bay Marriott Resort and Spa is a vacation we'd readily recommend!

WIFI
Free for Marriott Members | Yes (for a fee)

Driver Accomadation
Yes.

Things to do around Marriot Weligama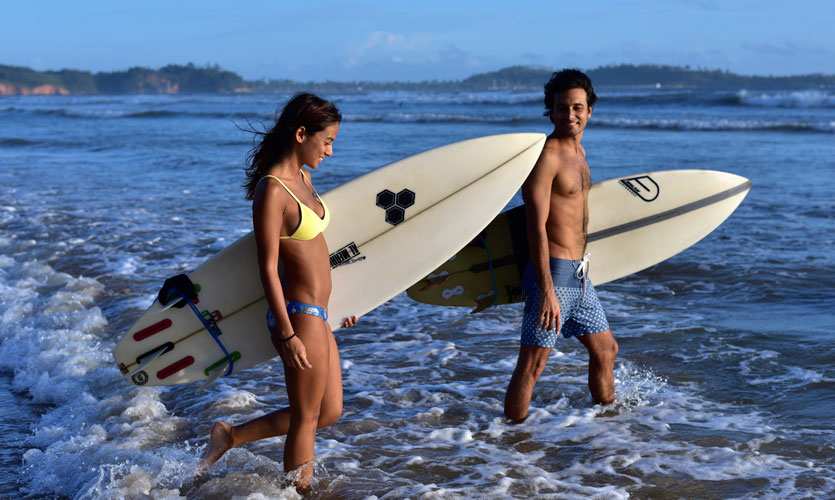 Go surfing! They have the ideal waves for beginners.

Whale Watching in Mirissa which is less than 3km away.

Snorkeling in Hikkaduwa. Snorkeling and diving is available in Weligama too
Contact: +94 41 4 600100
Facebook: https://www.facebook.com/MHWeligama/
Instagram: https://www.instagram.com/mhweligama/?hl=en