Among the list of countries to visit in your bucket list, Japan is a must-visit destination. Although technologically advanced, people in Japan appreciate culture to a greater extent. This is why they have been able to preserve their culture while innovating many items that have made life easier for all of us today. Adorned with architectural masterpieces, Japan has many things to offer, especially to a first time traveller. Courteous people, delicious cuisine and clean cities were very welcoming.
Food
If you are a fan of sushi and ramen, then Japan is the place to be. A traditional meal is arranged neatly on a platter accompanied with soups, sticky rice, choices of meat and fish, pickles and tempura items. While working your way about with chopsticks, it's an interesting experience to have a meal the traditional Japanese way. Before every meal you are also offered green tea. Apart from the traditional meal, we also gulped down a Hiroshima-style Okonomiyaki. Okonomiyaki is a savoury pancake containing a variety of ingredients in a wheat-based batter. In Hiroshima, they include cabbage, pork and optional items such as squid, octopus and cheese. In addition to that, they fill it with noodles, a fried egg and Okonomiyaki sauce. Along with Okonomiyaki we also tried Takoyaki- a ball-shaped Japanese snack typically filled with minced or diced octopus, tempura scraps, pickled ginger and green onion.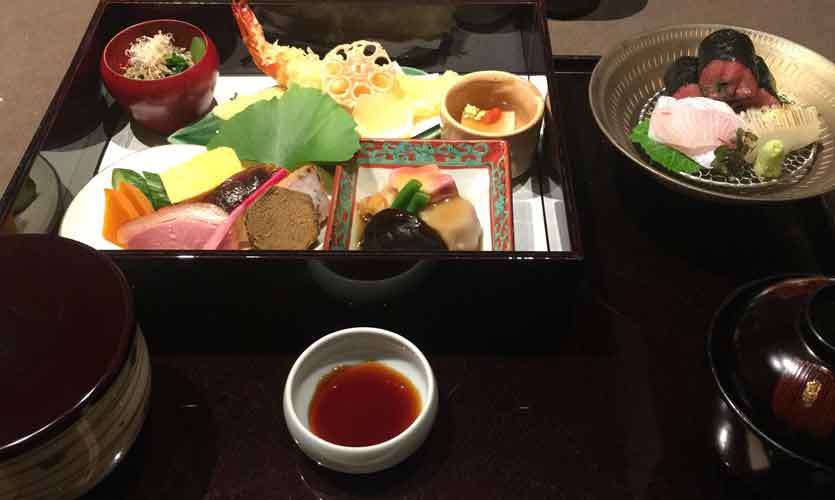 Attractions
While travelling from Tokyo through Hiroshima and Kobe, we dropped into several attractions.
Senso-ji Temple – Adorned with many architectural masterpieces, one cannot absorb Tokyo's beauty in a couple of minutes. Amid towering structures and the elegant cityscape stands Senso-ji, Tokyo's oldest temple. Formerly associated with the Tendai sect of Buddhism, it became independent after World War II. The Temple attracts many Japanese visitors and tourists from around the world. One attraction at the temple premises is the street leading up to the main temple, also known as Nakamise-Dori. This street is punctuated with many traditional shops, small shops selling souvenirs, eating places with traditional food etc. When entering the Temple premises you should put your hands together and worship once and then clean your hands and mouth before entering the main shrine. According to Japanese, you have to have a clean mind and a body to enter this Temple.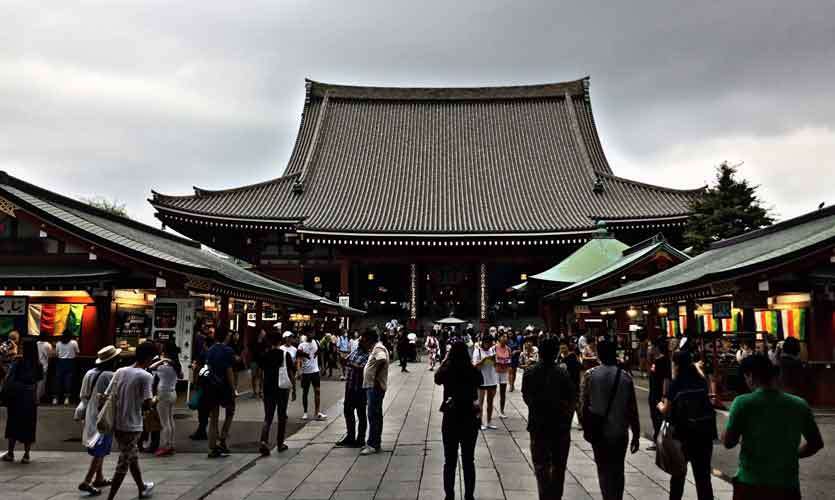 Tokyo Tower – With a design similar to that of the Eiffel Tower, the Tokyo Tower is a communications and observation tower that stands at 332.9 metres. The Tower is painted white and international orange to comply with air safety regulations. At the observation deck, one could catch a glimpse of the entire Tokyo city. The Tower also features the hit manga and anime One Piece themed amusement park which includes shops, restaurants and merchandise stores.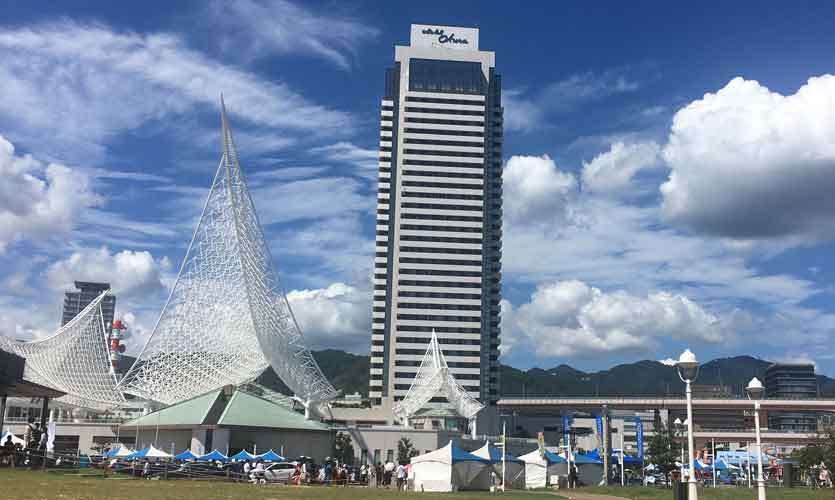 Hiroshima Peace Memorial Park – From Tokyo we then moved to Hiroshima by bullet train. This was another experience where we also caught a glimpse of a dormant Mount Fuji in the distance. In four hours we reached our destination and the next day we visited a developed Ground Zero. The Hiroshima Peace Memorial Park now includes a museum which takes visitors along a rather emotional journey, presenting personal stories of victims who were affected by the atomic bombings. The Park also includes an eternal flame that will be put out once all nuclear weapons have been eradicated from the world, a memorial cenotaph for children and the Atomic Bomb Dome in the distance. It was quite impressive to see a once demolished city, now standing on its own and setting an example to the rest of the world.
Paper cranes : The Park draws large crowds from around the world and a significant feature is the fact that they bring paper cranes. This revolves around the story of Sadako Sasaki, a girl who fell victim to the bombs and passed away later on. While in hospital she started folding paper cranes after she heard that if she folded a 1000, that her wish would be fulfilled. But unfortunately she died before she reached her goal. Today, millions of paper cranes adorn the memorial cenotaph for children which includes a statue of Sadako under a paper crane. Today, paper cranes are seen at various memorial statues as signs of hope and goodwill.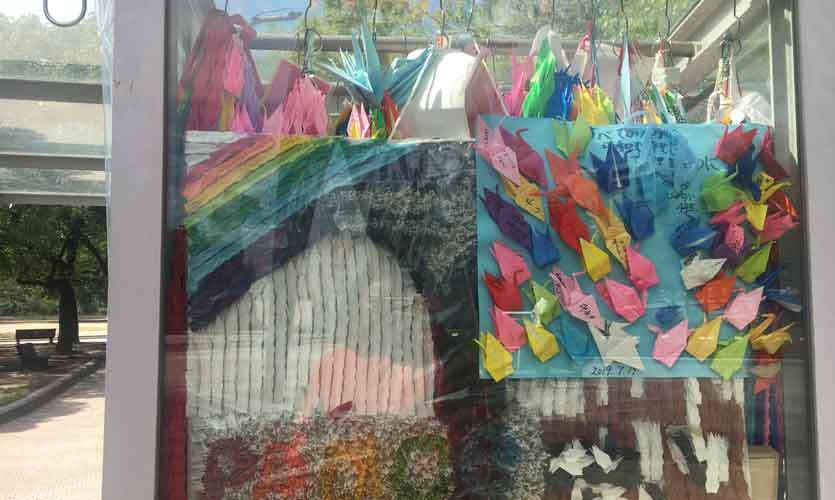 Kobe- From Hiroshima we then travelled to Kobe which was once again a city struck by a devastating earthquake. After the 7.9 magnitude Great Hanshin-Awaji Earthquake, people in Kobe are geared to face earthquakes and natural disasters. To date, visitors could still witness the damage that resulted from the earthquake. But similarly to Hiroshima, Kobe is another commercial city with its harbour restored to function as usual. Kobe is home to five star hotels, shopping malls, department stores, many commercial buildings and attractions.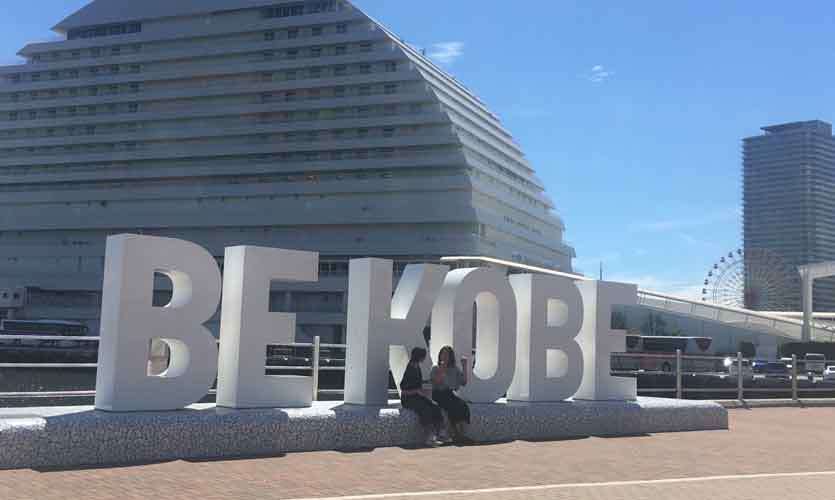 Akashi – Kaikyo Bridge – While in Kobe we also visited the Akashi-Kaikyo Bridge, which is the longest suspension bridge in the world by main span. The Bridge connects the Japan mainland and Awaji island. During a visit to the Bridge, we not only got a chance to walk on it but also to reach the 98th floor of its main tower to catch a glimpse of the surrounding views!
Before visiting the Bridge you need to abide by many safety regulations including wearing helmets, flat shoes and putting straps to your mobile phones and other portable equipment.

Tips to a first time traveller
Always be punctual because it is impolite if you delay things (like how we are used to!)
Drop in to shops where you can purchase items at a bargain price
Try meals at traditional restaurants (there are places specialised in cuisine such as sushi which you could try out)
Obey their rules such as waiting for the traffic signals to turn green, travelling onto your left in escalators, finding pedestrian walks especially when commuting
Do not litter – always dispose garbage in designated places