Tucked away from the hustle and bustle of town traffic, hidden down a narrow, inconspicuous lane is the peaceful retreat that is Cantaloupe House. Located in Ahangama just a minute inland from the Galle-Matara Road, Cantaloupe House is an artfully restored walawwa, where modernity meets the traditional. With two superior rooms, three deluxe rooms and an upstairs suite, it is the ideal escape for those looking for a low-key yet exclusive spot for some good ol' R and R.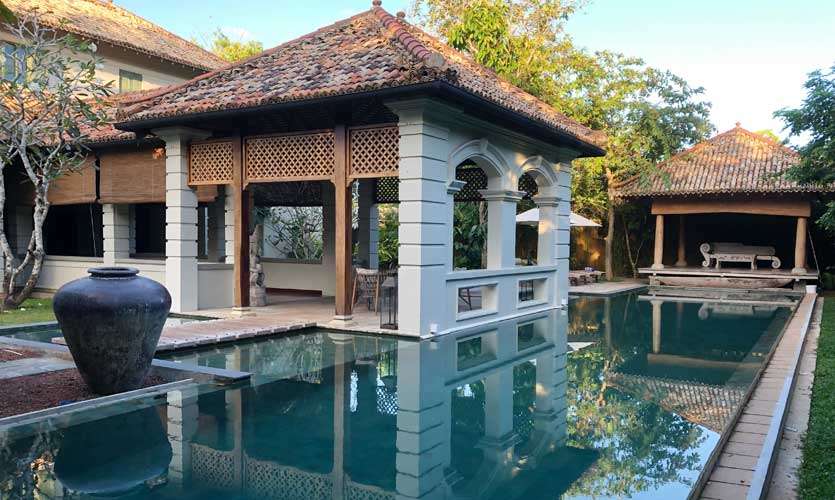 Interior
Sporting a classical colonial theme inspired by the elegance of a classic walawwa, the interior is traditional and rustic with modern elements that add an opulent touch.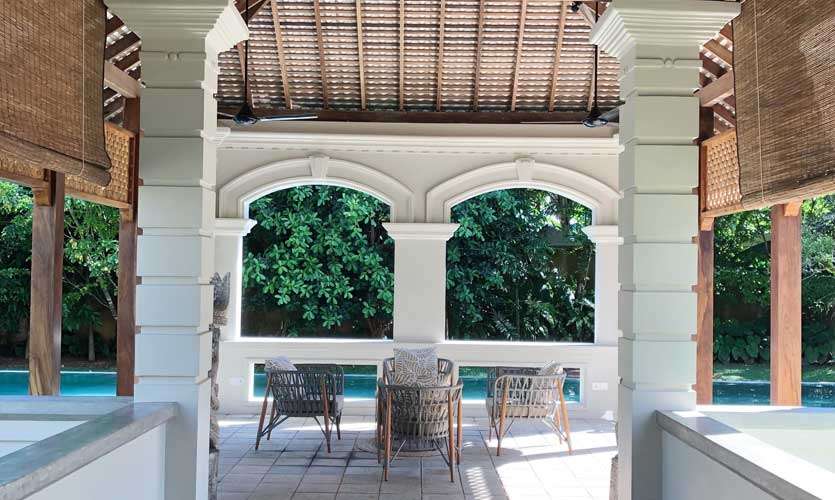 The Rooms
All six rooms are air-conditioned, featuring spacious and luxurious living areas that open out to private outdoor patios with outdoor showers, giving you the sensation of being up close and personal with nature.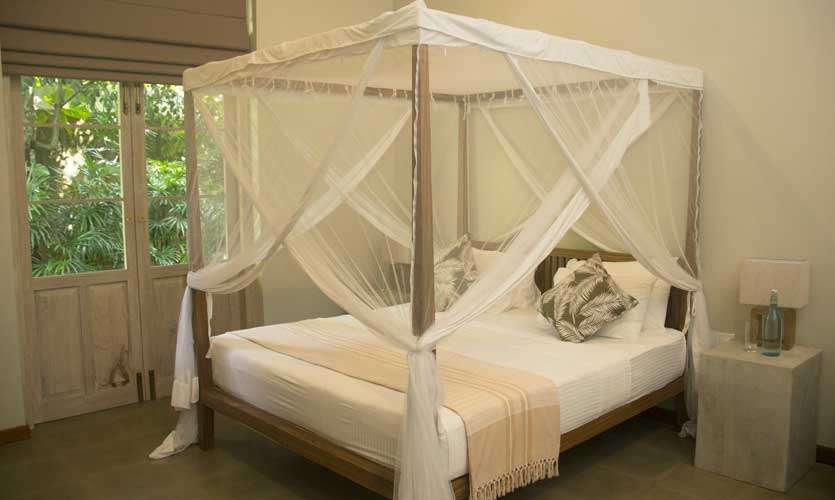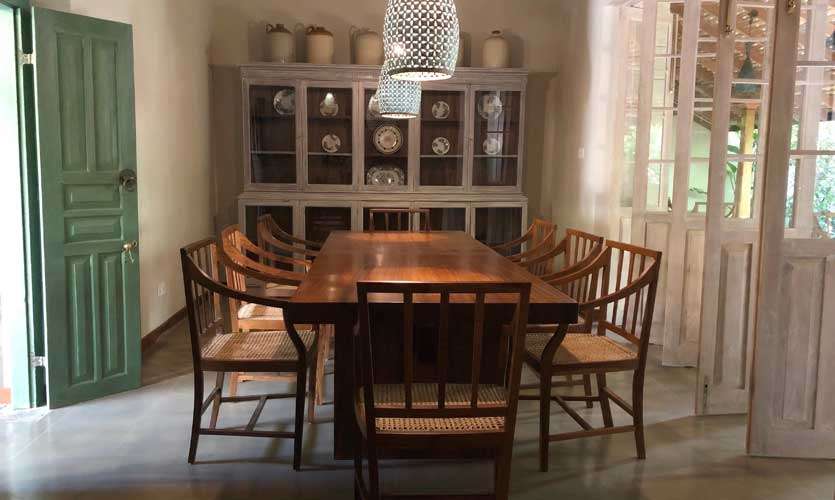 Amenities
Completed by a comfortably sized pool, in-room spa service and yoga sessions, the House is meant to be your home away from home, with friendly and obliging staff who are helpful and ever willing to meet all your needs. In fact, it is the staff, who work tirelessly behind the scenes that render the place so cosy and homelike.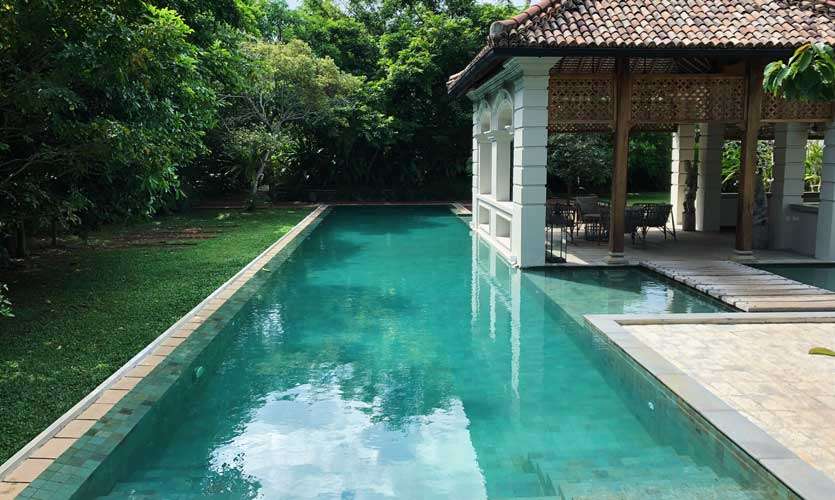 The concept of peace and quiet is further instilled by the fact that the rooms intentionally do not include TVs. Instead, there is a separate TV area away from the rooms if one feels the need for additional entertainment.
The House also provides Wi-Fi, which may come in handy as the location is affected by poor signal (which might actually be a great thing, depending on how one looks at it!).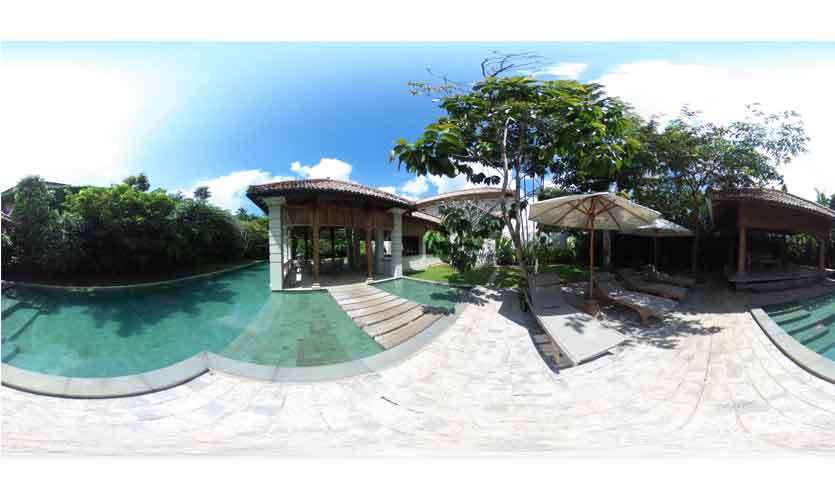 Food
Cantaloupe House flaunts a menu comprising of authentic, home-cooked Sri Lankan cuisine. From creamy kiribath for breakfast, mouth-watering curries and yellow rice for lunch, and more westernised options for dinner, the food complements the House in that it is homely and comforting, which is exactly what makes it so delicious.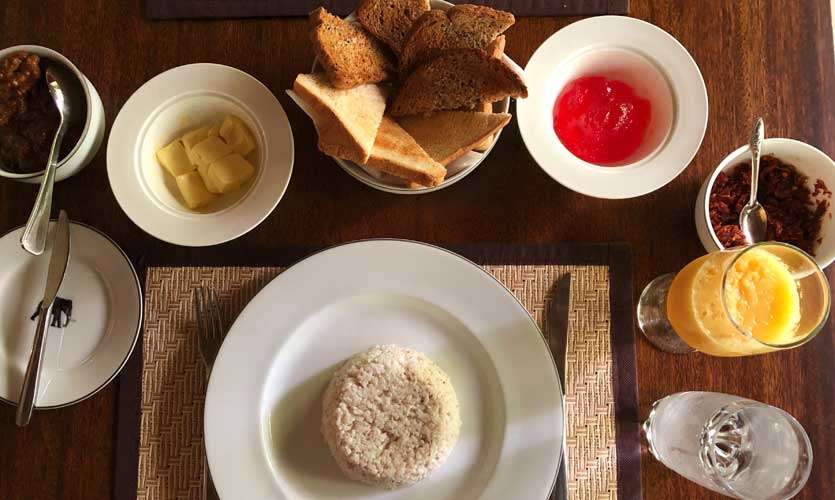 Other Perks
Just when you thought things couldn't get any better at the House, here's something to bowl you over - minimum plastic usage and eco-friendly products! Praise to the Cantaloupe team for being environmentally conscious and considerably reducing wastage.