Penang is a melting pot of cultures, cuisine and art. In the last of a series of articles on Georgetown, this final installment of this UNESCO World Heritage Site is all about the fabulous architecture that abounds in this place that appears as if time has stood still.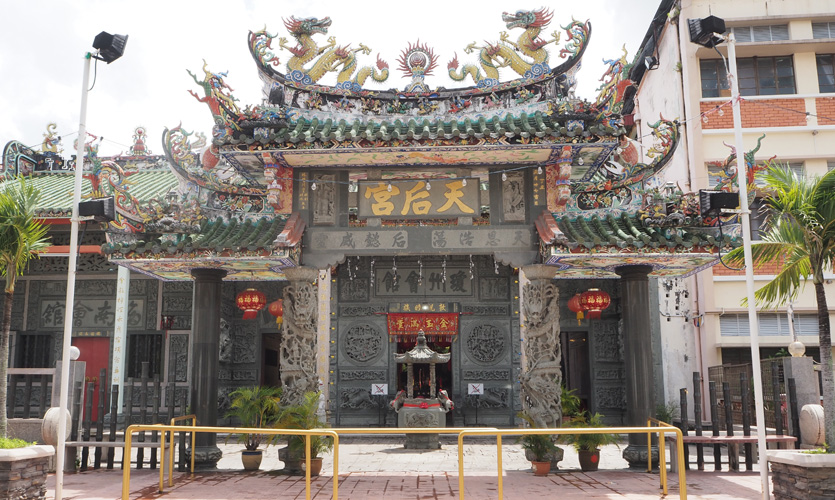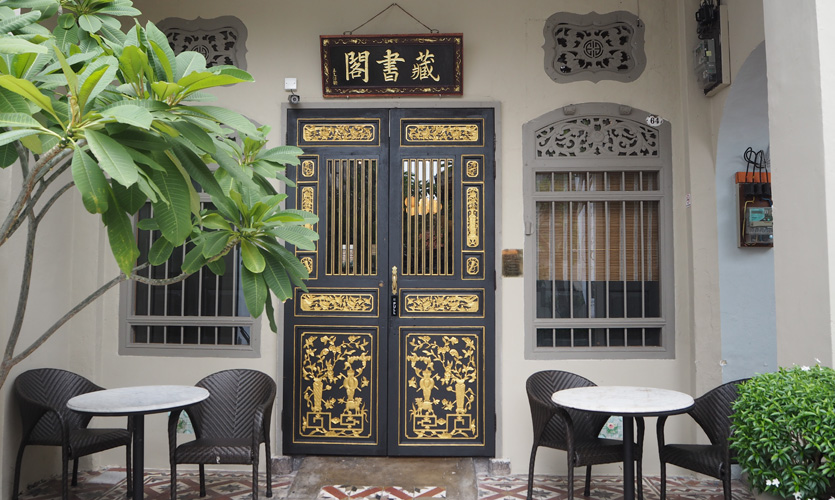 Georgetown is an area that is full of character, thanks in part to its inhabitants and also the to the colonial buildings of significant civic, religious and shop house buildings that date from the 18th century of British settlement. Heritage is fast becoming a crucial tourism product and the abundance of historic buildings in Georgetown lends it and authentic flavour.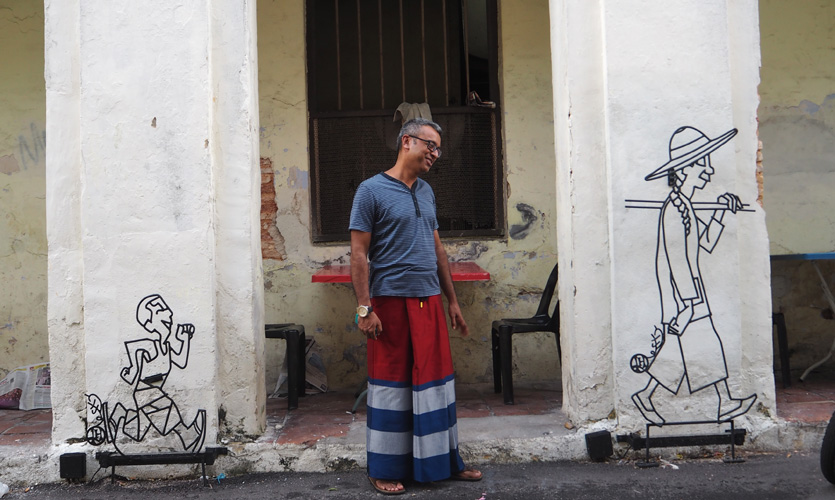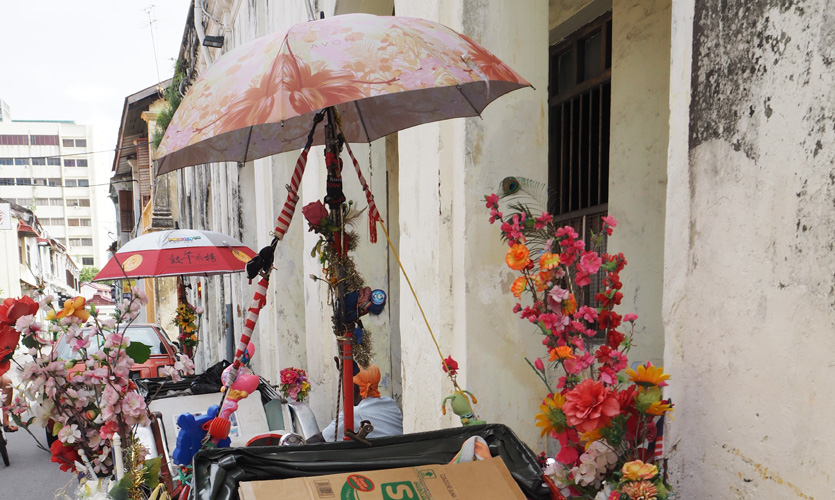 With a warren of streets that all interlink with each other, it is safe to say that you would need at least two full days to explore Georgetown in its entirety (unless of course you are an ambler like me; then throw in an extra two days to discover this fascinating heritage site).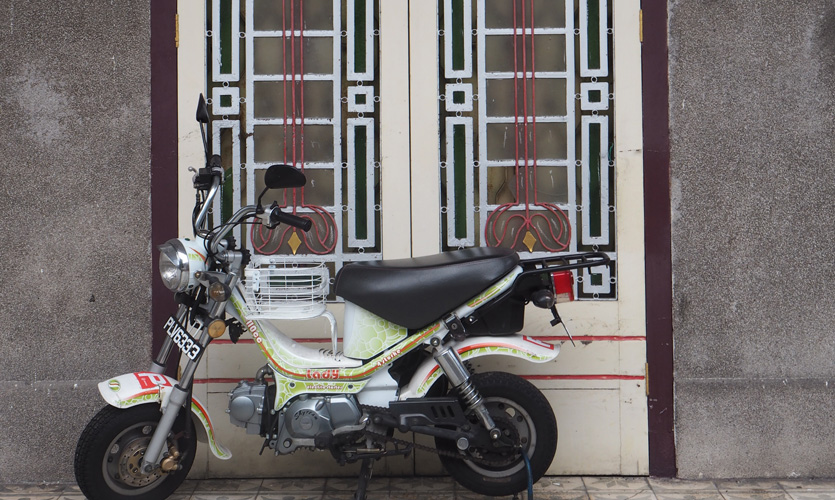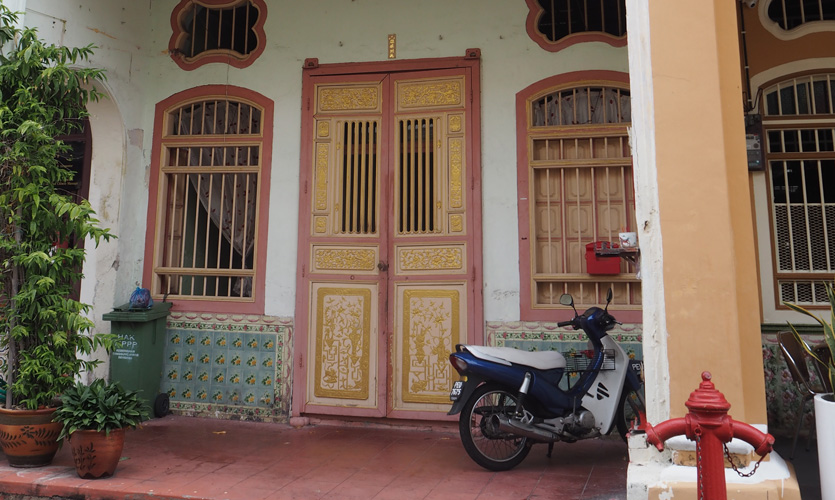 Temples, churches and kovils intermingle with each other in this enclave. Beautiful, intricately built temples serve as a dramatic background to spacious courtyards. Life revolves around the spiritual beliefs, elaborate customs and desire to prosper by trading and amassing wealth. The beauty of the carvings came by importing Chinese artisans to come and work in Georgetown itself.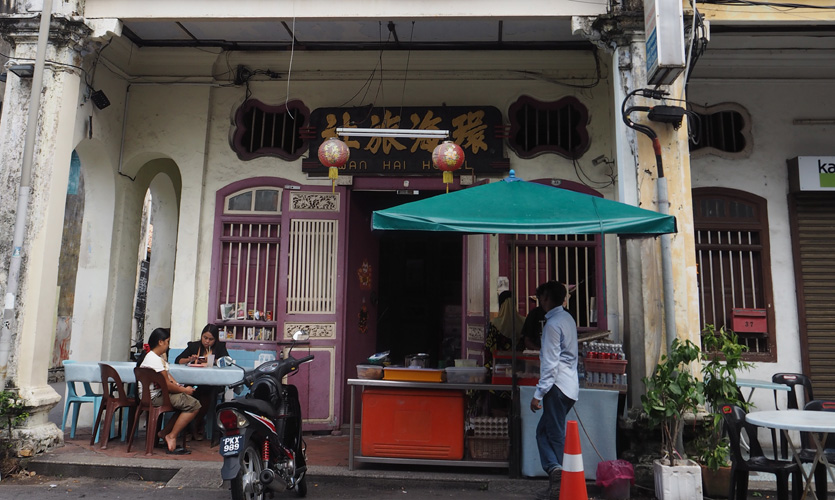 The shophouses in Georgetown add to the beauty. The features and styles of these shophouses have evolved over the years. They began as simple shophouses with cheap attap roofs and wooden structures but with the passage of time respective owners have invested time and money and built them in to more elaborate structures with the design, details and effort to beautify the façade going well over the top in some instances. The elaborateness and beauty of the shophouses was a testament to the affluence of its owner. One unifying design factor is that all the shophouses are very narrow, with a width of 5 metres. This is attributed to the fact that the shophouses were built following a design from Holland. In Malacca where the Dutch flexed its muscles for over two centuries, the shophouses were taxed according to the width of its front elevation. Therefore smart landlords built their property to minimize the tax. Since the length of the building was not taxed, some of these shophouses were over 30 metres long.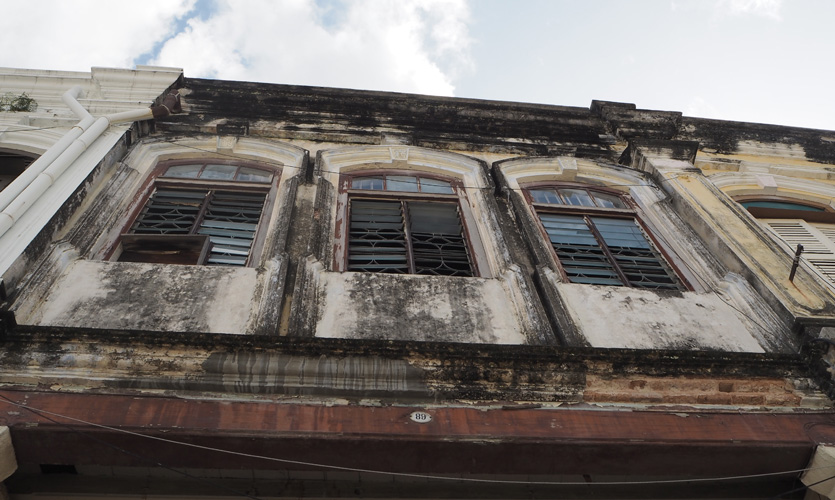 One of the most beautiful residences in Georgetown is Cheong Fatt Tze Mansion also known as the Blue Mansion - one of the best success stories of full scale restoration. Now a hotel, museum and a venue for private society functions, this home is an architectural masterpiece where elements of the East and West have combined harmoniously. The house was built so that nine generation of Cheong Fatt Tze's descendants would live there. Prosperous Feng Shui elements are incorporated along with stained glass and gilded Victorian cast iron works for the balustrade ordered from Europe while Chinese artisan labored to make it a work of are combing hard work with skillful labour.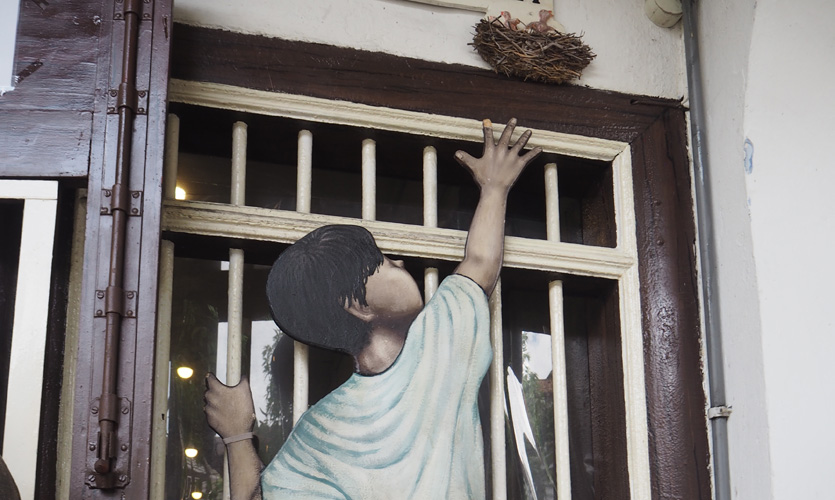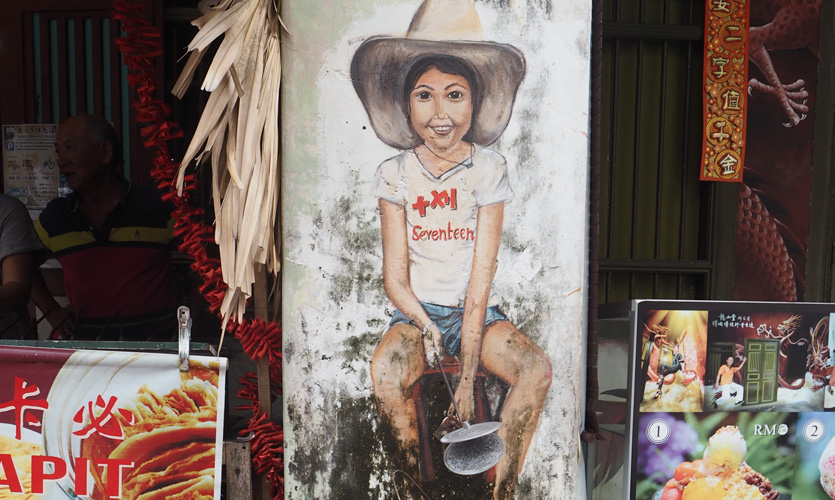 Walking along this maze of streets the beautiful wrought ironwork and mosaic tiling were particularly beautiful. Old doorways were ornately decorated while the older houses and a lot of intricate decoration done in both iron and tiles. The inhabitants of Georgetown are not shy of expressing their artistic side as some of the facades of their homes were painted in the most vibrant of hues. From shades of cochineal to bright turquoise to sunflower yellow, many of the buildings injected an air of happiness to the surroundings by using such bright colours. There are several maps available at the hotels to help you discover Georgetown but what I found worked best for me was to just set off and follow your feet, that way you will discover many hidden gems off the beaten track in Georgetown, a quaint town bursting with character.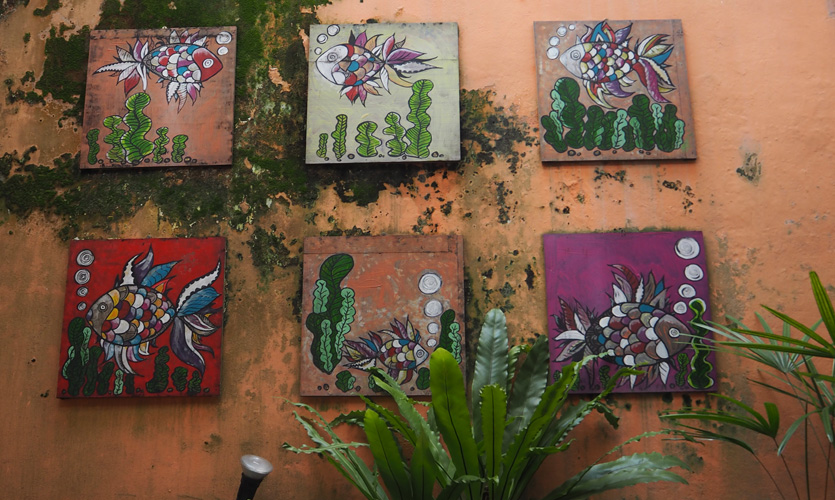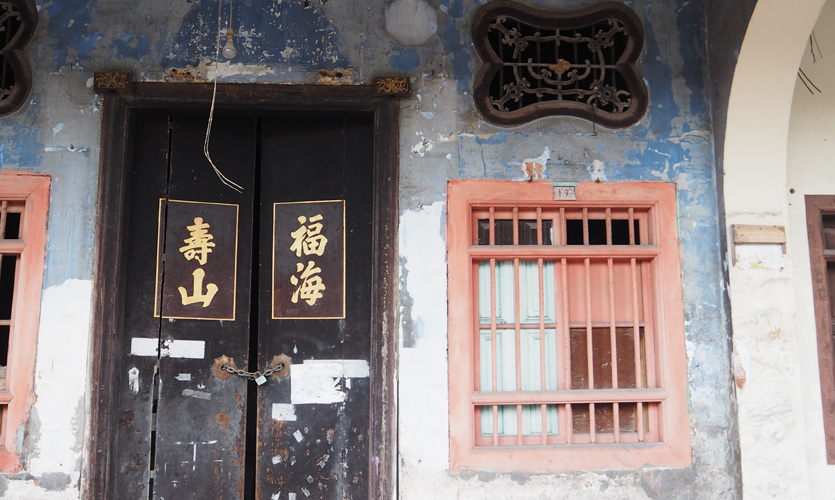 Text and pics by Tina Edward Gunawardhana