The aerodynamics of the nose cone, the tilt of the rear spoiler, road grip, fuel mix, gear ratio, downforce. Most of us would be left baffled by this terminology but to a racing and motor sports enthusiast, this represents the split-second advantage their favorite team might have to win the race.
For Team SHARK Racing, a high performing project team with advanced design capabilities from the University of Moratuwa, this means a chance to test classroom learning against their peers from around the world, in a real race situation at the coveted Formula Student UK 2018. It also means that these talented, young aspiring engineers get an opportunity to design and race the car they built from scratch in Silverstone, the home of the British Motor Racing.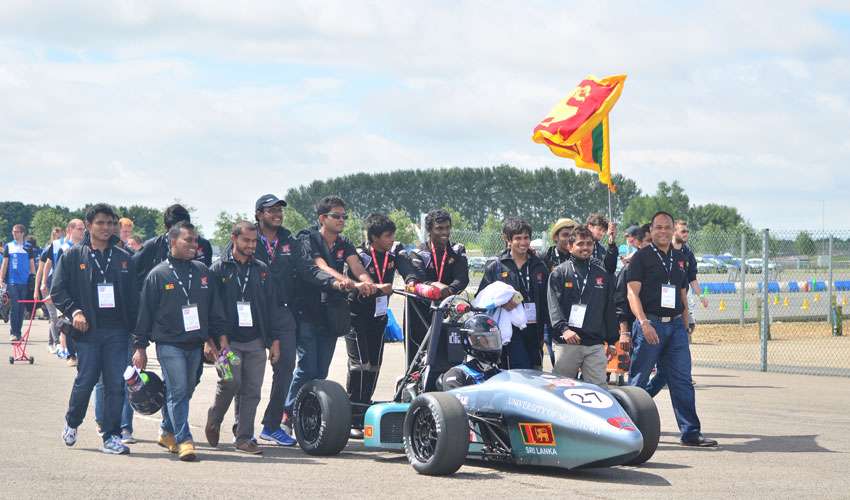 Daily Mirror Life spoke to two of Team SHARK Racing's members Vinura Mannapperuma and Nipuna Liyanage to find out more about the Formula Student UK World Championship and the amazing car that they are in process of building at a fully equipped workshop at DIMO's premises in Siyambalape.
The Car
"Building a race car provides us as a team the perfect platform to put in to practice complex and interdisciplinary engineering. At the end of it all, a new racing car comes to life. We have taken part in the competition on two previous occasions and each year the specifications for the car we need to build, changes. This time we are building a lighter weight car which is 210 kilograms with an improved engine Yamaha MT07 700CC engine with custom tuned improved CF intake, and exhaust, aircraft grade materials, aero package, electronic throttle control with a data acquisition system.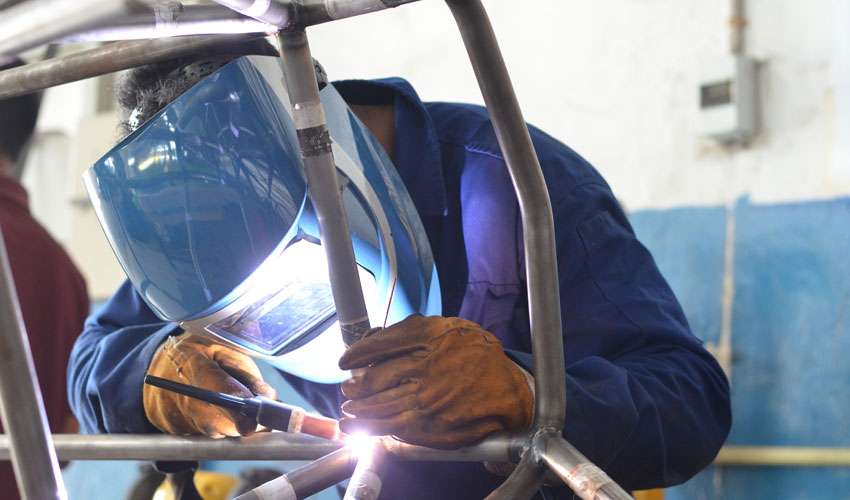 For our car to be accepted into the competition we have to submit reports detailing the safety aspect, design component and the cost. We also have to attend a progress review at the Moratuwa University and present what we created before a panel of lecturers at University before we attend the competition."

The Competition
"Organized by the Institution of Mechanical Engineers, with the aim of improving the world through engineering, the Formula Student UK competition encourages student teams from all around the world to compete in one of Europe's most established educational motorsport competitions. The teams, which consist of undergraduates, are challenged to design and build a Formula type single seat racing car, followed by FSAE rules and regulations specified for Formula Student Competition.
It is the 20th-anniversary competition of the Formula Student UK in 2018. About 4000 students from 130 universities representing 30 countries take part in the competition. The competition tests design, engineering knowledge, manufacturing, costing and business presentation skills and racing. This is our third attempt at FS. This year's competition will be held from the 11th to the 15th of July. The competition consists of two events, the dynamic event and the static event. The dynamic event looks at aspects such as endurance, efficiency, autocross, skid pad and acceleration. For the static event, we must submit a presentation that focuses on aspects such as engineering design, the cost and a business plan. The goal is to convince the judges that our car is the best car to buy for the given cost. Renowned international automotive firms come to observe the competition and if they are impressed with the design and performance of the car, they even go to the extent of recruiting some of the talented members of the student teams."

The First Attempt
"The first time we took part in this competition was in 2016. The first car we developed for the competition was DIMORA-P1. The car featured a 6-speed paddle shift gearbox, pull rod suspension and a 600cc engine. It also has 70 bhp and a 5-point harness racing seat belt.
Team SHARK Racing was able to achieve three awards at Formula Student UK 2016. The three awards won included two team awards - "Best Newcomer in Class 1" and "Dedication to Formula Student Award"– and one individual award for the "Top Individual Driver" which was bagged by Induwara Munasinghe for his outstanding driving skills. DIMORA-P1 was also awarded the Best Newcomer Award at the competition."

Teamwork
"Our team has 19 members. All 19 of them have different personalities and come from different backgrounds. But we have a system that works. Each team member takes the responsibility for a certain aspect of the car and then we get the final product done. Except for the engine, we construct everything else from scratch.
Team SHARK Racing is led by Lakshitha De Silva and includes, Induja Deegala, Heshan Jayawardane, Rangana Vidumal, Chamith Udagedara, Amindha Jayasena, Punitha Manukamal, Damsara Jayarathne, Sasanka Kuruppuarchchi , Prasitha Sathsara, Vinura Mannapperuma, Wudith Woranga, Nipuna Liyanage, Vidura Withanapathirana, Damith Rajapaksha, Uditha Nuwan, Indunil Dhanushka, Lahiru Gunaratne, and Sathindu Jagoda."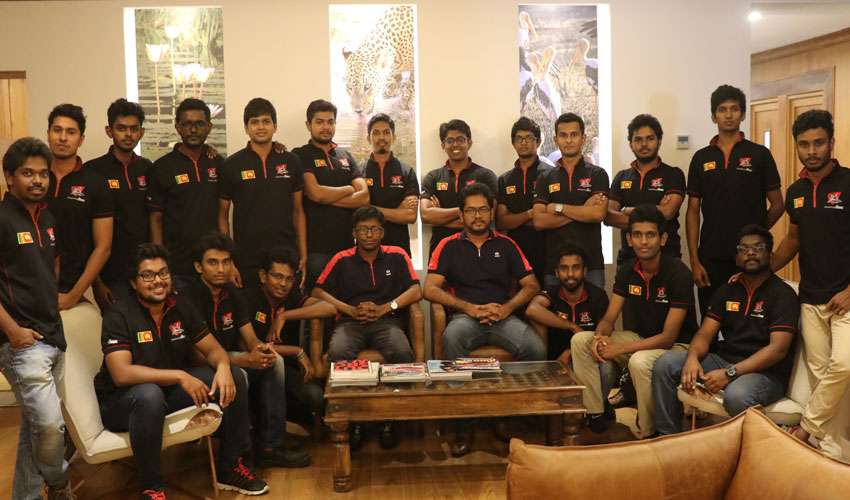 Supporting Talent
"The main issue that we face is financing. We need investors to be more involved and support us. Diesel & Motor Engineering Plc (DIMO) has come forward to support us and provide us the guidance we need, for which we are grateful for. But unfortunately, most other projects don't receive this kind of support. Sadly, the talented young generation of Sri Lanka, are not aware of the events and competitions of this nature where they can take part in to showcase their abilities."
By: Shabnam Farook