With COVID-19 the education sector too is at a standstill. Apart from students having to adjust to online teaching methods, school boards are also worried about their employees, both academic as well as non-academic. Not all students have the facilities to access online teaching platforms, especially in rural areas. With all these concerns at the forefront, discussions are also said to be underway to postpone the A/L examination and revise the dates suggested to reopen schools and universities.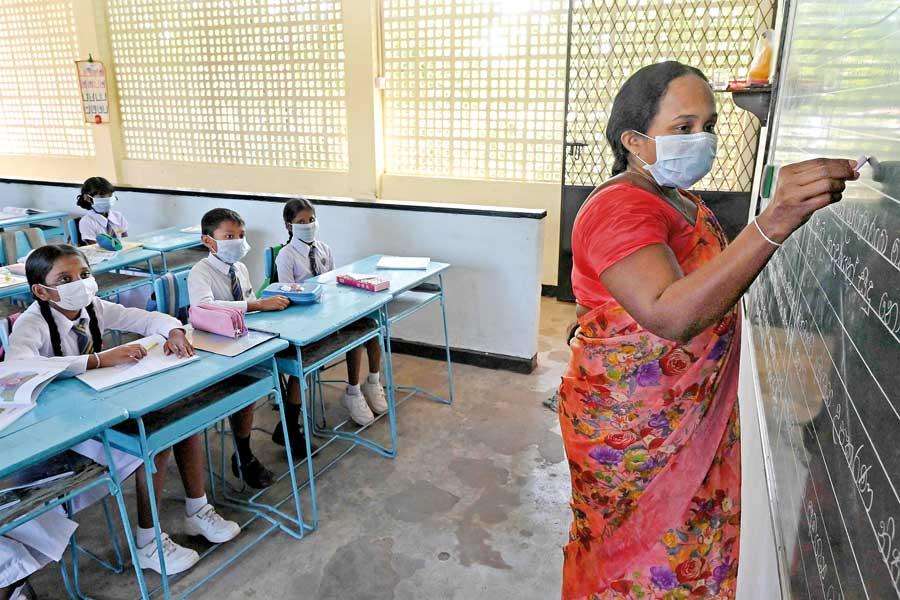 Photo credit: AFP
With that in mind, the Daily Mirror Life takes a look at the situation with regard to local and private schools and universities.
LOCAL SCHOOLS
"District wise there's a plan to reopen schools that have less than 100 children," said Ceylon Teachers Union Secretary Joseph Stalin. "In order to reopen schools, there has to be a plan as to which classes will commence first. On the other hand, parents come from different economic backgrounds and they may be in a difficult situation to pay fees."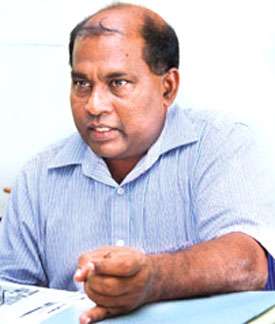 When asked about the online education programmes, Stalin said that they are not practical solutions. "Not everybody has a smartphone and who will bear the data charges?" he questioned. "I feel the Education Ministry should utilize broadcast media and commence some education programmes so that children could be in touch with school work. Then there's the issue of school vans. How can you maintain a physical distance when 50% of students come in vans? Therefore they have to revise the decision to reopen schools because the safety of children is paramount."
LOCAL UNIVERSITIES
"Students in local universities share hostel rooms and for around 1000 students there are only six or seven toilets. Therefore this is not a good time to reopen universities as yet," opined Rohan Laksiri, Federation of University Teachers' Association Secretary. "Online teaching programmes are underway but we need to be equipped to carry out safety practices prior to reopening schools. Students usually share plates and cups in the canteen and this is not advisable in this situation. Many of them have gone to their hometowns and even if they come back hostel facilities will not be ready. Sometimes they stay for rent and landlords will not be willing to get them back either. On the other hand, there's no point in reopening universities without students in areas that are still under curfew. There's also an issue about final year students because some of them have started internships. But even if they are back those companies may still be closed. Once students start coming it will be difficult to manage physical distancing in public transport and even in our lecture halls because we cannot accommodate all the students together while maintaining the required distance."
PRIVATE SCHOOLS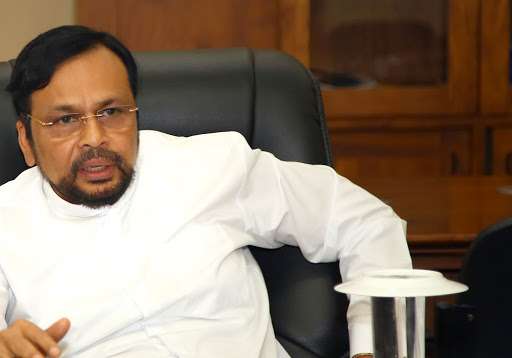 "At the moment we are conducting online lessons and we have been successful in reaching a majority of children," said Mohan Lal Grero, Founder, Lyceum Group of Schools. "But soft skills and social skills development have been sidelined and therefore school education is necessary. Our intention is to start schools soon and when we do that we will have two sessions. Therefore classes will be divided to two groups and one group of children will come in the morning and the other in the evening. This way we will be able to maintain physical distance as well. Therefore the transport system too will be relaxed. However the curfew period has been a big challenge since we have to pay salaries of academic as well as non-academic staff. Parents are going through hardships as cash flow has been restricted. But we have to look after our employees and maintain the school premises as well."
PRIVATE HIGHER EDUCATION INSTITUTES
"There were two main challenges; one was that we were not geared for an online teaching method," said Aruni Mahipala, Director/ Chief Operating Officer at ANC Education. "Even if the education institute could get an online teaching facility it doesn't mean that every family has the bandwidth. Assuming everyone has a laptop, computer, or smartphone it doesn't mean everyone has a data package to access it regularly. The second challenge was with regard to finances because we have to pay our staff salaries. But many sectors including garments and hospitality were affected by this crisis. One plus point we had was that our partner universities had the learning management systems in place. Therefore when a student gets registered they get the benefit of technology as well. Therefore US programmes were online from March 16 and since Northwood University China was online it was easy for us to continue. Students were doing online presentations, using programmes such as Office 365 and so on."
She further said that with regards to payments, banks were working 24/7 during all seven days of the week and they introduced online payment methods. "That way the banks too were willing to go that extra mile to help us out and now there are different options for parents and students. But what we feel is that we will have a challenge in getting new admissions, especially for programmes that cater to the adult market. These are programmes where students will pay for their own education. So we have partnered with a leading private bank in the country and have introduced different payment packages for students. However, in terms of online teaching, we will continue the same way in May as well."
Speaking about transfer students Mahipala further said that additional support is being given in terms of tutoring for students in their freshman year. "This is because there could be time differences and students may not be able to reach the lecturer all the time. However, we will have a challenge in getting direct placements due to the existing situation. But having said that we were able to do counseling sessions on Zoom and we recently had an orientation as well."
As per the safety measures she added that sinks have been installed outside the college premises and staff is equipped with face masks, sanitizers, and other protective materials. "This is a learning experience after all."
THOUGHTS FROM PARENTS
MOHAMED - Well I think private schools should reduce the fee taken since the schools are closed. They have to cover staff salaries but this is easily covered with the money they have. Not all parents have had the same level of income during the lockdown.
ROY - No school till June. More than money, I value my child.
JUMANA - Well as a parent I would be all right to send my son to school observing the safety measures taken by the school and the relevant authorities -regarding the fees it was paid way in advance for the whole term. As a Principal and an educationist, I have waived off all fees and dues for my parents for the month of May. True humanity is to ease off burden from each other.
ASHANI - My daughter is in Grade 2. I'm very concerned about this matter. Until WHO marks zero cases in Sri Lanka, it's not a good idea to start schools. Already schools are working online in scheduled timetables. But Sri Lanka is not a country with equal facilities. The parents with no data, no smartphones are in trouble. Distant learning isn't a great idea among poor children. Above all, life is what matters most.
NIRMANI – With London O/Ls and A/Ls being cancelled, students are in a state of limbo. Leaving aside the new grading system, parents have concerns – especially those with children who were hoping to go to UK or US this September. We hear some universities may push back opening to January but also that many might start online in autumn. There is also the concern of the second wave of infections. With some borders still closed and restrictions on flights, everything looks so uncertain at the moment. If they do start online, how would those children doing, for instance, practical courses handle it? We are taking one day at a time.