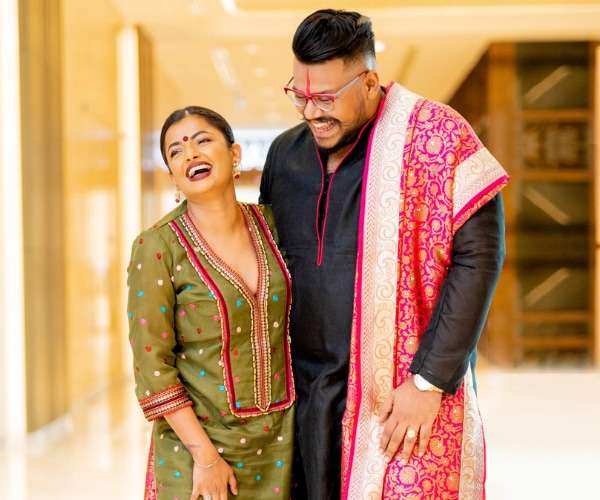 Today I was tagged on my Instagram @danuinnasithamby about an exciting bridal shoot that made waves in the ever so growing industry. The Bridal industry has grown so much in our small island home and still continues to do so, but some have made it beyond the clutter which is refreshing and one person on the list is the Indi Yapa Abeywardena bride.

Since 2015 the brides have made it a point to make a booking at least a year in advance so that Indi can work her magic. Speaking to me Indi says "compared to 10 years ago the industry has become very large. Not just from the design-end but in so many subcategories that got attached & it's booming. Also, it has become a very lucrative business but on the downside, it's flooded with people who think you can be a bridal designer or a planner etc overnight. Lack of talent, lack of commitment also this has diluted the industry by offering services for cheaper with low-quality products.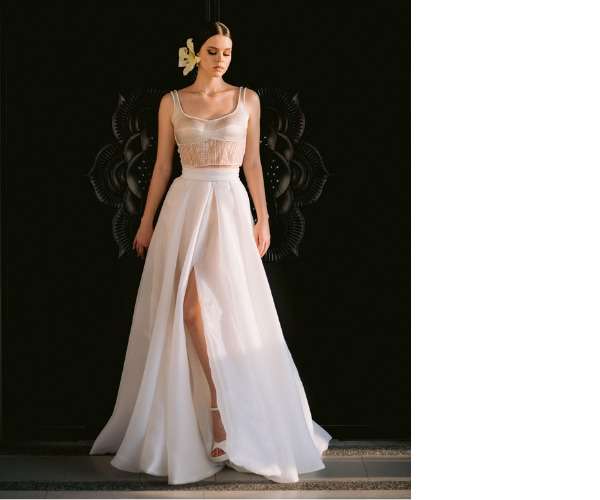 When the industry took a big hit with Covid these amazing pictures started making waves and wanted to ask Indi what this shoot was all about "oh this shoot was something that I was super excited about as it's a capsule collection which is a part of the main collection that's coming soon this year for Brides of INDI, we started it off as a collab with an amazing team. I would say with the best in the industry. The team goes as Viran J Peter for makeup Shane Perera - hair bae for hair. We had the amazingly talented duo Anu & Adrian from Amarante for photography.
So it was great to see everyone's point of view & the collaboration of different creative minds coming together.
Models are from Agency Sri Lanka.
The collection was mainly focused on an international market for our overseas brides with destination weddings in mind. We focused on clean sleek sophisticated looks, with Details we introduced different veil types, volume, separates & "less is more" as the concept & the feel we wanted to promote here.
This column is about promoting everything local and everything interesting. If you feel you have something I need to write about - just tag me @danuinnasithamby