Today I was tagged in Colombo Fashion Week. It was a short two-day event with eight designers making it to the ramp, only 8 designers in total and just four designers for a day, but I must say during these times it's so hard to put even one designer together, so well done to the all who came forward to give us a show. What's amazing is when everyone was stressed with the threat of rain - Ajai stayed calm and he kept it to his faith and the rain gods did not let him down. So it was Luxury Resort putting our Island home as a perfect location for destiny weddings and for some sunny island trips, most of the designers did get the point but some put out some "very heavy material" on the ramp.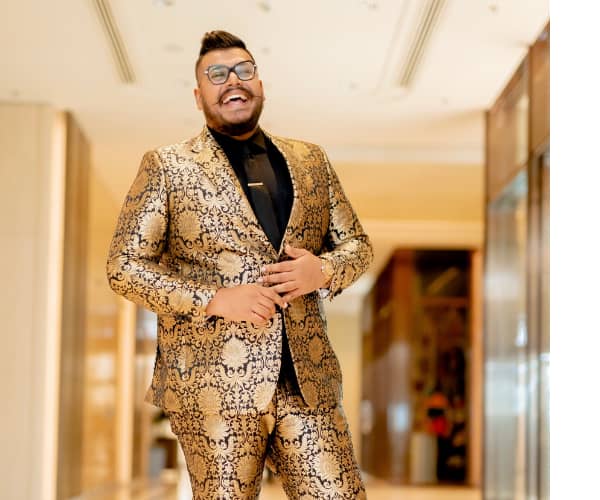 Day one, was at Shangri-La Colombo, the ballroom was definitely different this year with a flow level ramp allocation. A new designer who was 1st to the CFW runway really did become the talk of the town with his vibrant colours and interesting island looks, Kara collection was refreshing on the ramp.
Day one opened with, Aslam Hussein. Something that I always admire is the perfect finish that Aslam can bring to the ramp, followed by La Pard lovely batik easy-to-wear dresses and sarongs. It got a little bit stale with similar colours and similar patterns repeating, and finally before the break it was, Karma Collection. A brand that has been around for some time even with a great international presence on ASOS it has now become the talk of the town in Colombo.
The long break with queues at the bar during the halftime was a bit annoying, but considering the fact that we are used to it now thanks to Covid and how we do grocery shopping, it was easy on the feet.
Then we got back into the ballroom for the Show Finale by Charini. I just love Charini's personality. Happy, full of life, and opinionated and her collection was inspired by my hometown Jaffna so as a 'Jaffna Boy' I did like the Grand Finale.
Now we move to Day 2. What a journey it was, but the walk and drive was totally worth it. It was my first time at the Port City and the view was breathtaking.
Well done to Ajai, Fazeena, and the team for making this possible, the show opened with Fouzul Hameed. The models did have a great entry they were cruising on the yacht and then onto the ramp it sure did look magical. It was refreshing to see FH after nearly 3 years, as always he has used Sri Lanka to inspire him with his collection. It was light, easy, and definitely wearable.
Opening the section for the ladies was INDI. She was one of my favourites for Day two, she really did take the subject of luxury resort wear to heart and left us mesmerised. The first piece in which Sushmita walked the ramp was out of this world and with that she had me hooked. Every single piece brought out a story. It was on the shades of pastel, making it so summer friendly and ideal with the breeze for the models to really flaunt the beautiful pieces that were shown. Next up was Divya Jayawickrame. I have been seeing her work and I must say it did live up to great expectations. It's nice to see block prints coming into fashion and loved the simple yet detailed workmanship on the ramp.
And the Finale was something! We were all waiting for the amazing Dharshi Keerthisena. In terms of quality, shades, and designs she kept us on the edge. Another feature that I really loved was the shoes. I liked how much she has thought about the comfort element too as it's resort wear.
But I'm sure the challenges in pulling a show off at this spectacular venue were not easy especially when it's still under construction. But where were the Chinese? And the "Saree-clad quad bike" riders? I'm still searching for them!
This column is all about promoting everything LOCAL. If you feel you have something interesting and I need to write about - just tag me @danuinnasithamby on Instagram or Facebook
Photography- UVIN