Today I was tagged on the new trending space in town Wear House the new baby in the world of fashion in Colombo. Located in the middle of Colombo's buzzing area at No. 79, Dharmapala Mawatha, WH is set to bring a curated collection of local brands which maintains great international standards under one roof and serve as a platform for new and emerging designers and entrepreneurs all across the country to reach a wider customer base. WH housed some amazing brands like Colombo Batik, Seth Ceylon, Niera, Taliya, Karma Collection, Wax By Pooja, Alura, Mahi, Daisy Bloom, Pabalu, Téarapy Ceylon and more. The place is stunning, spacious and full of light so shopping is made easy and convenient. I sat down with Indi to have a chat about this new venture.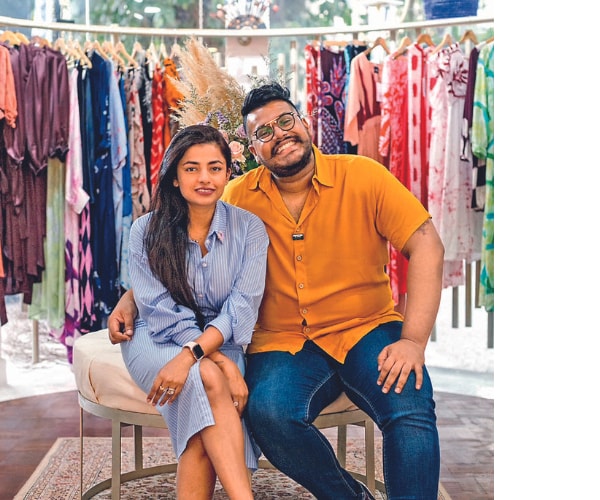 Q What is the concept at WH?
It's the newest concept store in Sri Lanka, a designer hub for emerging and established designers, a space for brands to come together and share their stories, fair trade experiences, exchange creative mindset and sell their beautiful products. We really want to create a culture to help upcoming designers from outstations - Matara, Galle, Kandy, Anuradhapura etc to connect them with the correct buyer, locally and internationally.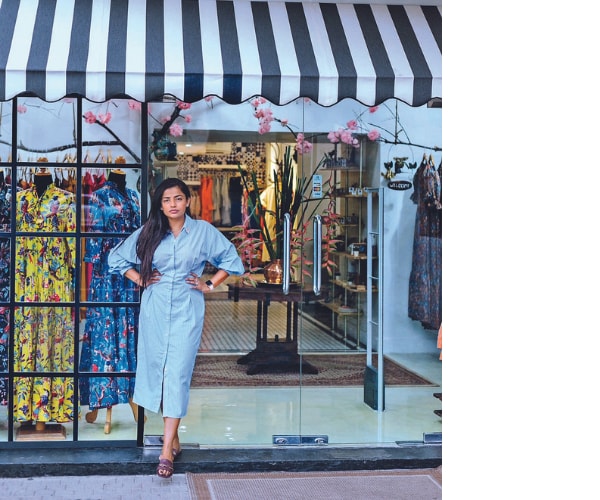 Q About the work featured?
You will definitely find some exclusive to only WH products, carefully handcrafted artisan items to demi-couture garments.
The vendors - We actually have about 20+ vendors on board, Karma Collection, Colombo Batik, Tales by Tia, Ceylon Soap Company, Mahi, Bindi's, Teaberry to name a few, who are all unique in their product category. We are not just a concept store providing garments, we got lifestyle products, mindful products, bath, beauty etc. We were not so much into how much following they have, their sales numbers, client base and we certainly didn't want to curate heavily the brands because they know what's best for their brand. We only wanted a story from them, the journey they have taken with their products, if they were eye-catching, we just spoke to them and invited them to join us.
Q How can one be a part of the vendor list?
www.wearhouse.lk the website is still under construction but you can open your own online store for free and start selling as a part of WH. With the physical space of WH email us at [email protected] with your Instagram handle, contact details and brand story and let's get the ball rolling.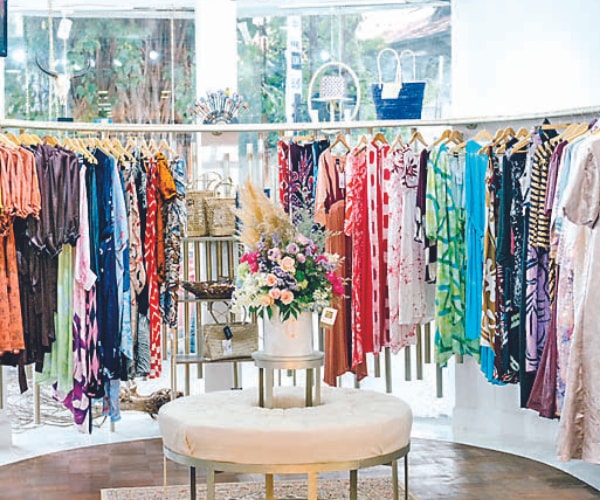 Q What's next for WH?
Getting our online store launched is the biggest challenge for us next, we want to create a platform like no other, we want to compete with the likes of Asos, Pretty Little Thing and Miss Selfridge. It has taken some time but we are now weeks if not days away from allowing public access. Long term we would like to expand to Colombo Port City with another store space, bigger because there is so much demand and request we are getting to join us at the moment.
Q Would you get into international designer collaborations?
Definitely, bit hard with the current pandemic situation but it's something we are open to. We have invited a few international designers to stock with us, which will happen in time, somewhere next year. For now, we will concentrate on getting Made In Sri Lanka out to the rest of the world.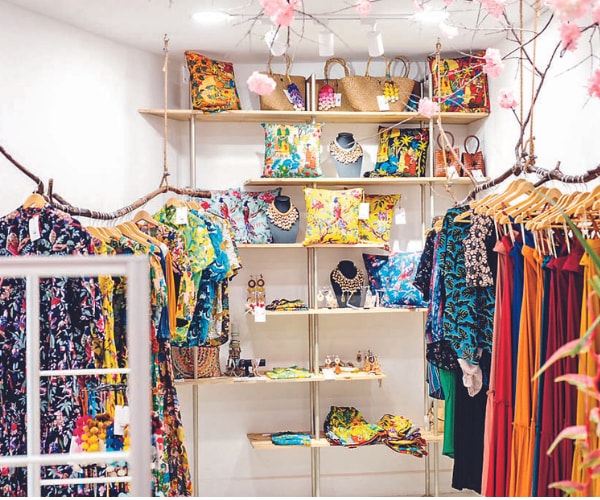 Q About the team?
WH is a partnership with Lin Asia Holdings, which is a subsidiary of Sportrizen LSR Group Family and House of Indi, the family is divided into many areas like pattern team, sewing team, admin team, social media and merchandising team, floor staff to delivery staff and even friends who promote the place every day.
This column is all about promoting Everything LOCAL. If you feel you have something interesting and I need to write about - just tag me @danuinnasithamby on Instagram or Facebook
Photography - You're my Favourite
Shirt - Culture by Ari