Having been inspired by the intricacies of the Kandyan saree often worn by his grandmother, Harinda Gunawardena was determined to pursue a career in fashion after A/Ls. His aspirations bore fruition with the launch of his own label HARID which is a brand that promotes self-love and being comfortable with oneself. However, the main brand philosophy is a focus on local heritage crafts that have been incorporated into his designs. In an interview with the Daily Mirror Life, Gunawardena shared the story of his brand that blends fashion with sustainable design approaches.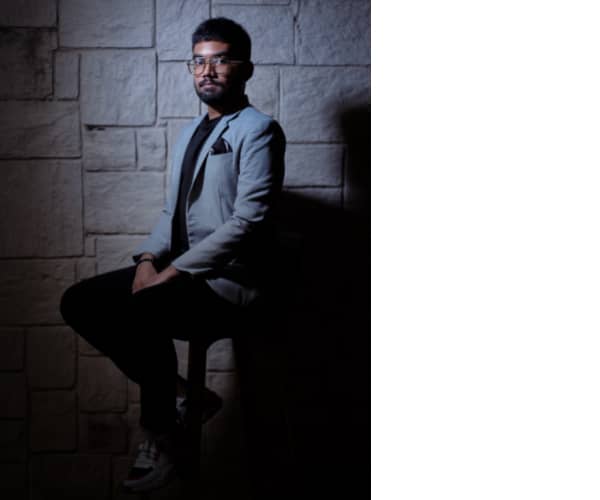 Q What inspired you to become a fashion designer?
As far as I can remember from a very young age I have been quite artistic and I had a talent for art and design with a knack for creativity. Also, I believe that a major influencing factor for me was my grandmother who used to dress in her Kandyan Saree every day and I remember being quite fascinated with the intricacies of the Kandyan saree and how it was draped. In addition to that, I used to watch her sew and was quite interested in that as well.
After my A-Levels I felt that a career in fashion was best suited for me as it provided a platform not only to express my creativity in terms of design and art but also for me it was a mode of communication and a form of expression.
Q Tell us about the 'HARID' collection.
HARID by HARINDA GUNAWARDENA is a brand that believes in and fosters self-love and confidence whilst promoting the value of being comfortable with oneself. I firmly believe that in today's day and age we need to practice the concept of self-love and be comfortable with who we are. Apart from that, HARID is inspired by everything that revolves around us concentrating on one's emotions and feelings. The designs which come to life through HARID communicate these values in their intricate forms.
In addition to that, the main brand philosophy of HARID is to focus on the unique heritage craft practices which are iconic to Sri Lanka. As a designer and a brand, I have always had the urge to transform these craft practices through a more modern approach, in order for them to be elevated to the international fashion area, as I feel that there is a lot of scope and opportunity for local heritage craft practices to be developed further.
Incorporating and highlighting local heritage craft practices through structured and fluid silhouettes along with bold quirky colours and batik designs to create a signature style is what my design approach is. My latest collection highlights a powerful style of fashion-focused on expressing identity and portraying self-confidence regardless of gender and focuses on Modern Day power dressing. This collection not only focuses on my interpretation of modern-day power dressing but concentrates on uplifting local craft practices to a global arena through the designs.
Q Tell us about your experience at CFW.
My initial showcase was at the CFW 2020 Summer where I incorporated Batik craft into an androgynous collection. This was my initial collection, I actually expressed a very young and cheeky vibe through this collection where I incorporated a colourful mustache and lip batik design on the garments, and when the batik designs were completed and the garments were turned out I was actually surprised cause it had turned out better than I expected, with quite the elegance to it.
Then in 2021, I had the opportunity to showcase at the Mercedes Benz Fashion Week Sri Lanka where I drove further into local heritage craft practices and developed a conceptual collection based on hand weaving incorporating locally practiced techniques of Pick-up motifs technique and Gatapismentu technique. This collection was focused on gender fluidity and the outfits which were showcased were developed in a manner where one could easily express themselves.
From then to now I have gained tremendous experience through showcasing at CFW and learned a lot about the industry in general as CFW has provided me with great exposure to the industry and many opportunities.
Q There's a dialogue about sustainable fashion. How has your collection stood in line with sustainable fashion practices?
Sustainable fashion is not a new trend or topic in the industry and it has been there for a while but now with the current social trends this topic has gained quite the hype and consumers are now aware of this and most consumers demand sustainable fashion. In the current ongoing dialogue about sustainable fashion and through my experience working as a designer at MAS Holdings, sustainability has been embedded into my design thinking process and it is one essential aspect that I look at when working on my designs.