Today I feature Will By Zac and their amazing collection. I have been seeing this brand for so long but I fell in love with it again as I walked in through those doors. This is a brand that really screams Sri Lanka with everything light perfectly stitched, it has a true island take to fashion.
I also met the face and the personality behind the Brand. I will say great things do come in small sizes, -Jennifer is not only a wonderful person she really is trying to make the Lankans see the sleek stylish fashion. I sat with this amazing person to have a small chat about the brand and her take on fashion.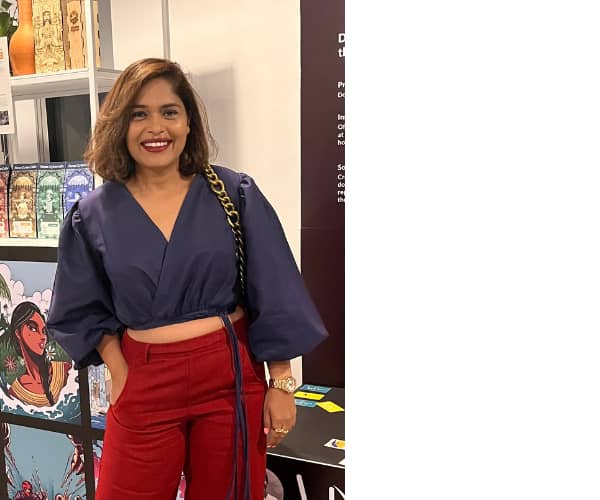 What sparked your interest in fashion?
Being an educator with a Master in Early childhood education, it was my son who inspired me to take the first steps into the fashion industry.
Tell me about your collection which you have featured in this shoot?
Which you have featured in this shoot in Linen is a timeless and elegant fashion fabric. These are simple but yet elegant timeless pieces that you can wear from morning to evening. What better way rather than to be stylish and sustainable at the same time.
Tell me about your brand name and what did you want to leave back as a tread Mark for your brand?
I wanted to create a sustainable fashion brand that creates stylish and elegant pieces that would last us a lifetime, and yet to be conscious and ethical in the process and that's where the brand name "Will by Zac" means walk-in linen love came about.
Fashion is forever changing and moving forward, do you think a more daring collection will move in our county?
Definitely, I strongly believe that a daring movement towards eco-conscious brands is the way forward.
As a designer how many pieces do you put out in every collection? Do you also custom make?
We don't turn around new designs often as we want to encourage our customers to be conscious of what they purchase. But we do manufacture our styles in demand
How hard is it to find the fabrics? How do maintain the quality?
We sourced our fabrics from Taiwan and China. These are mills that we have visited. So we know our suppliers and their process well.
What would you say is your personal style? What works best for me and my personal choice of fashion and style would be comforted. So I love to create timeless pieces in linen.
What is the process of creating and marketing your design? Your design inspiration? Minimalistic and beach vibe has always inspired me. And throughout our social handles, we try to push the minimalistic approach right across the brand.
Who do you envision wearing your work? Do you think about this when you work on designs?
We always try to become an inclusive brand that has statement outfits for everyone.
Are you self-taught or did you study this shoe-making trade? I am self-taught I would say I am pretty new to the industry. My personal goal has always been to think out of the box and this is a personal goal I have set for myself. There is nothing impossible for you to achieve if you truly believe in yourself and if you have a goal
What's new in the next few months?
We are expanding globally and we are super excited for the New Year.
What's the new collection which is to be launched?
The Christmas collection.

Designer – Jennifer Von Hagt
Photographer – you're my favorite