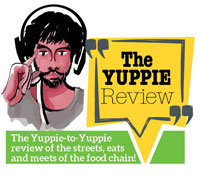 There are many things that Sri Lankans do better than anybody else, but food has to be right at the top of that list of things. There isn't a thing that can stand in or hold a light to Sri Lankan food done right and I stand by that any day. Upali's has been around a while but still isn't quite as patronised by the locals as it deserves to be.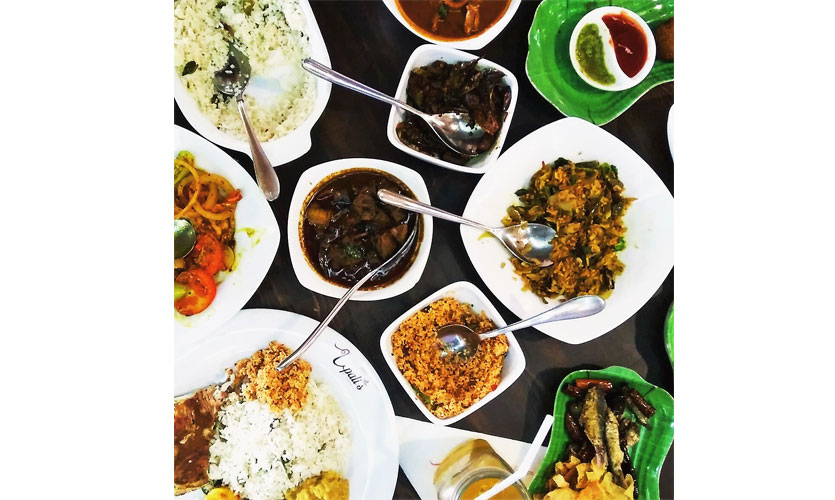 Getting down to the specifics, Upali's balances a lot of things very well. Not only is the location central, they also have great seating and service is wonderful. I've realised quite a bit of business lunches happen at Upali's and that stands to reason too, I mean who would pass up on Sri Lankan, business or not? Personally, I'll pick lunch at Upali's over lunch anywhere and with that, take a look at the pictures or just head over for a meal.
1. Mutton Curry (Elu Mas Mirisata)
To start with my favourite and what I really believe is a must-try for anyone with a little love for Mutton. The Mutton curry is a winner in every aspect and I've realised that the curry does wonders with roasted bread as much as with rice. The spicy preparation does great mixed with anything or as a standalone and scores high on taste.
2. Stir Fried Prawns (Isso Beduma)
The prawn side dish adds a nice touch as a second meat/fish item or as a standalone if a wet accompaniment is on the table. The stir fry is not crumbed nor essentially dry and is served with a mix of capsicum and onion topped with a highly flavour-rich seasoning.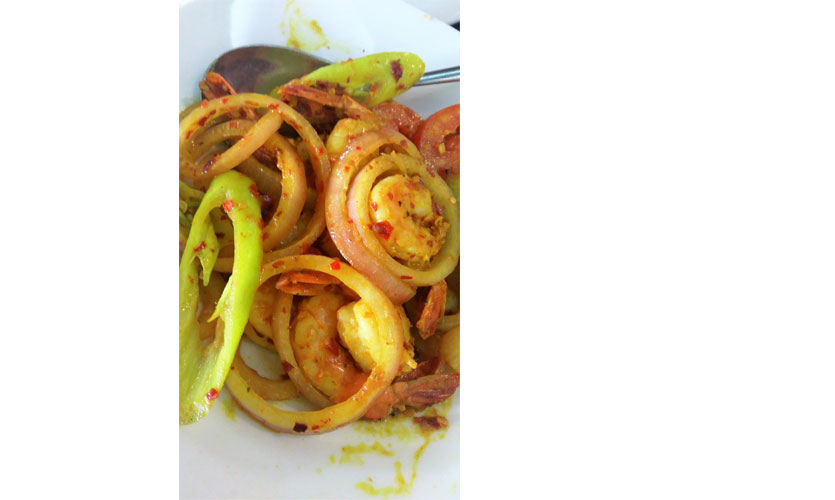 3. Polos Cutlets
Quite the vegetarian delicacy as of recently, the Upali's Polos Cutlets do justice to the meat stand-in and serves great as a starter or accompaniment. Suitable for a meat replacement or a vegetarian alternative, the cutlets taste great and are the first to arrive on order.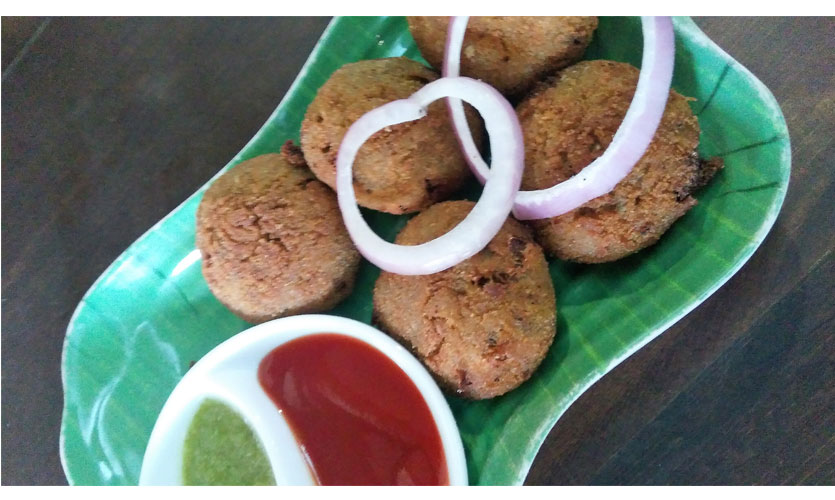 4. Seafood Omelette
If you're anything like me, no meal is complete without an omelette and the Seafood Omelette is exact for that reason. Folded in with a mix of seafood and presumably garlic and a mix of spices, the dish is a great side for any meal. Alternatively, Upali's also serves up a mean Egg White Curry (Bittara Sudata Uyala) that is served wet with gravy.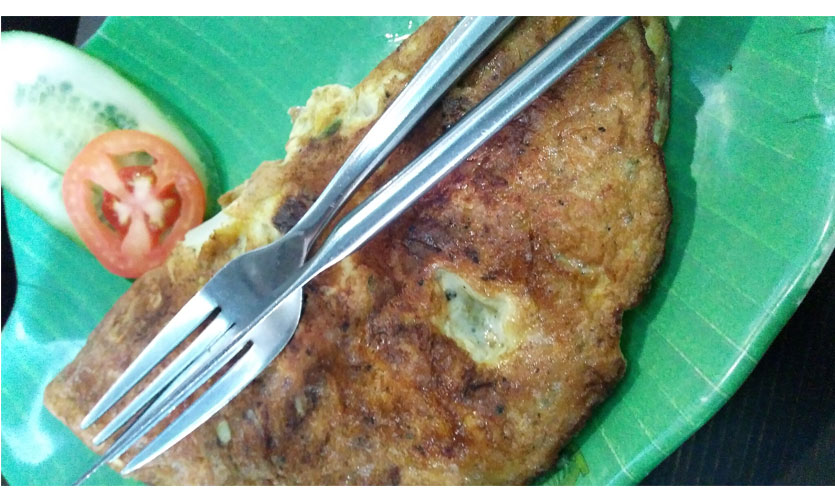 5. Brinjal Moju (Vambatu Moju)
Something of a signature delicacy and staple as far as Sri Lankan food go, I was raised to believe that Sri Lankan food isn't quite complete with a few staples and Moju is one of those items. Predictably, Upali's does a great take on the standard dish and works its magic in combining with almost any selection of dishes on the table.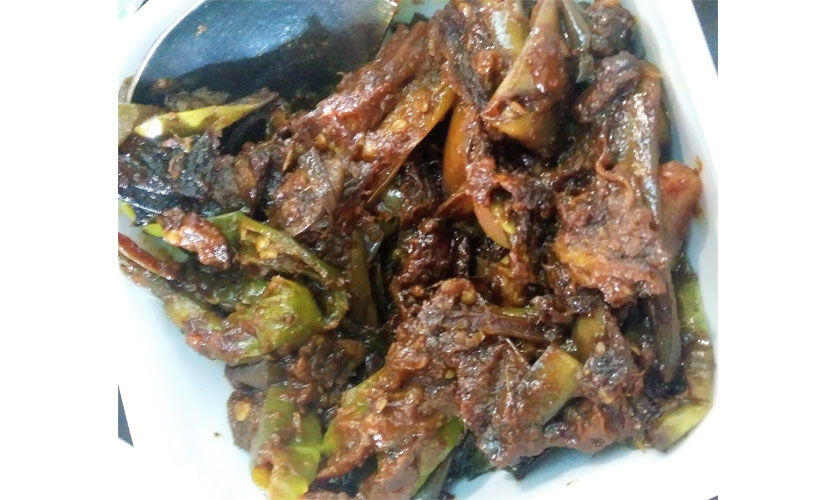 6. Mushroom and Shrimp Stir Fry (Bim Mal Saha Kunisso Baduma)
This is one for the books. Mixed mushroom and shrimp do great as an accompaniment and given the fine shredding of the preparation method, the dish stands in well as an alternative for a Salad or Sambol.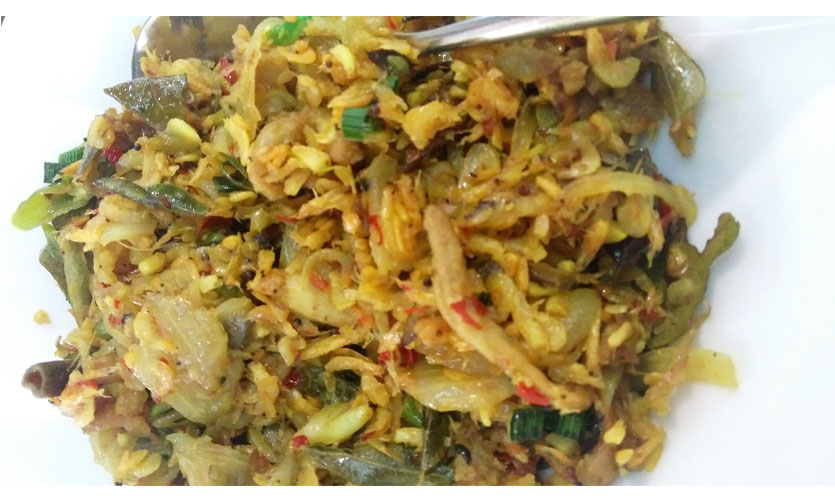 7. Dhal (Parippu)
Like the Moju, Dhal is a must for any Sri Lankan meal and I was raised to believe that to be true. I do think that Upali's does a great job in not letting expectations down. The Dhal Curry is a great addition to rice or bread and is served just the way we like it in Sri Lanka – runny and spiced.
8. Sandhya's Biscuit Pudding (Sandhya's Wiskothu Puddima)
Although I'm not quite sure if Biscuit Pudding is a strictly Sri Lankan dish, there is no arguing that Sandhya, bless her soul, whips up a mean dessert. The Biscuit Pudding is everything you expect it to be and a little more, served with ice cream just the way us Lankans like it. If you're not tempted by any of the more traditional dessert variants like Bibikkan or Kiri Pani, the Biscuit Pudding is where it's at.