Culture Colombo is the latest restaurant in town creating quite the buzz. People have been raving about their great interior and their bamboo biriyani, especially. So we headed over to check out what the hype was all about.
Ambience
All the positive comments we heard about the interior of Culture Colombo had our interests piqued, but seeing the place in person made us appreciate how lovely it was a lot more! Culture Colombo aims to give diners the Walawwa experience, and they have successfully paved way for that with their well thought out planning and decorating of their space. From the striking mural walls, the tasteful incorporation of color to certain walls, they have beautifully merged vintage with modern. So Kudos to the team for pulling it off!
Drinks
Considering that Sri Lankan food typically fills you up easily, we opted for the King Coconut Lime (Rs. 250) juice. They had achieved a satisfactory balance between the King Coconut and the lime, with just the right amount of sweetness. As expected, the drink was a great accompaniment to the meal. The staff also suggested we try their Homemade Ginger Beer (Rs. 300). This too we loved, especially because it pairs really well with local food. Will recommend.
Food
Since we heard such good things about the Bamboo Biriyani, that's what we tried first. We tried their Chicken Bamboo Biriyani (Rs. 795), which makes for quite the theatrical value as it's served. As is typical, the biriyani was served with raita, homemade chutney and masala curry. The biriyani, however, did not live upto the hype. We found it quite bland not leaving much to be desired. While presentation is important, ultimately, taste trumps all.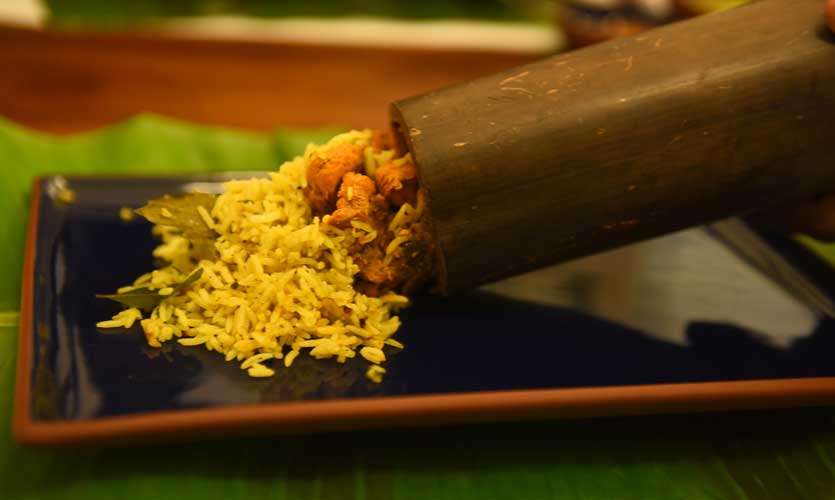 Considering Culture Colombo focused on local cuisine, it would be remiss if we didn't order a Rice and Curry (Rs. 375). It comprised red or white rice, vegetable curries, salad or mallung, sinhala achcharu/Malay pickle/lime pickle. This is a vegetarian option, so meat will have to be ordered separately. Unsurprisingly, the rice and curry was quite good - the curries (dhal and beetroot), the mallung and the achcharu were all quite tasty. Paired with the meat we ordered separately (more on that below), it was a hearty yet tasty meal.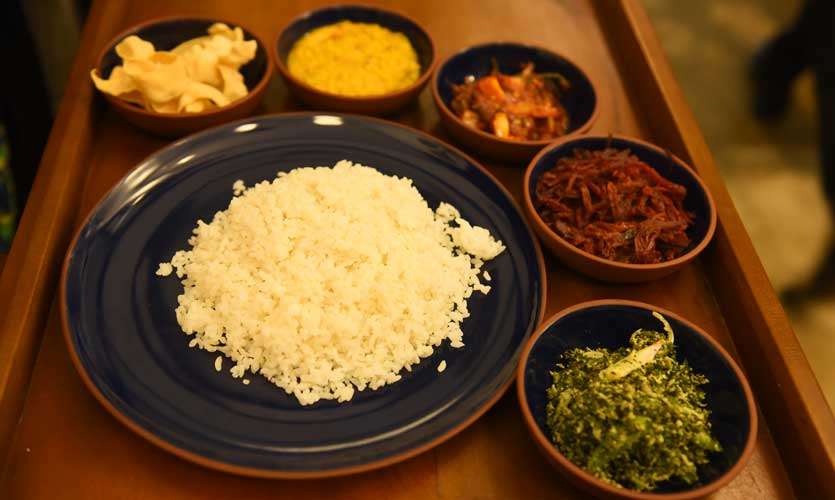 We ordered Kukulmas Kaluwata Uyala (Rs. 450), Maalu Ambulthiyal (Rs. 550) and Hot Butter Dallo (Rs. 650). The chicken curry was good, but could have been better taste wise, lacking in the flavour department. The ambulthiyal however was packed with flavour. Our absolutely favorite was the Hot Butter Dallo which was fantastic! From the taste to the texture, it was hands down the standout dish at Culture Colombo.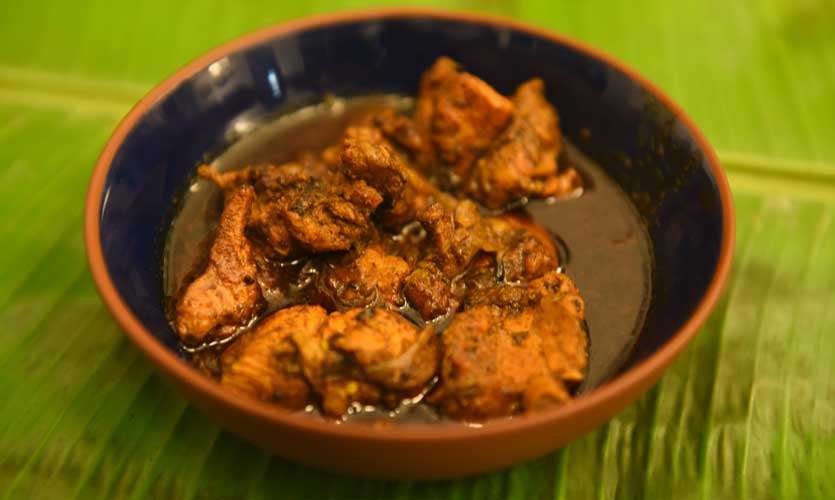 A part of the chef's special range included the Mati Walande Dry Curry. Of that list, we tried the Prawn Dry Curry Bowl (Rs. 2350 - half bowl for 2 people) paired with a carb of your choice. We picked the roast paan. The prawn curry was served in a clay pot, and another of our favourites here at Culture Colombo. Full of flavour and spice, it was the perfect end to the meal!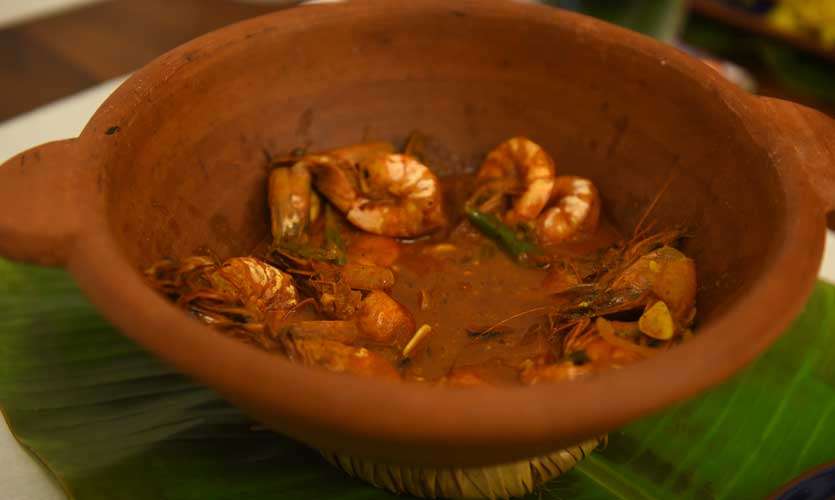 Although the food didn't blow our minds, it was satisfactory enough to warrant a return visit. Besides, considering that they just started, there's always room for improvement. Service was amazing! The staff were attentive and had a positive attitude, answering our questions with patience and generally were very helpful. The ambience was great and we loved it. The prices too were quite reasonable. Don't hesitate to use your hands - after all, rice and curry especially is best enjoyed eaten this way. They have a clean area to wash the hands, a little away from the toilets, which we appreciated.

What I recommended: Hot Butter Dallo, Prawn Dry Curry Bowl and Homemade Ginger Beer

Would I go again? Since we dropped by during their teething period, we hope they will be able to iron out the minor faults in some of their dishes. So will definitely go back. Especially for the dallo!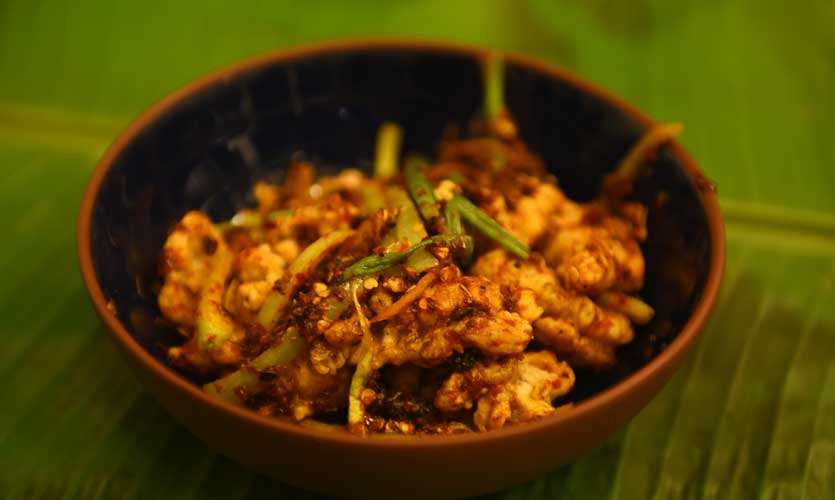 Notes: They also have a business lunch.
All prices are subjected to service charge and applicable government levy.
Pics: Nisal Baduge