The Taj Samudra Hotel in Colombo is home to the Crab Factory (situated right next door to Navratna – the hotel's Indian restaurant), which was launched just two weeks ago.
Atmosphere – 4.5 stars
The laid back atmosphere means you can dine casually, wearing a bib, using your fingers and getting some help from a crab cracker – the experience can be a messy yet fun one!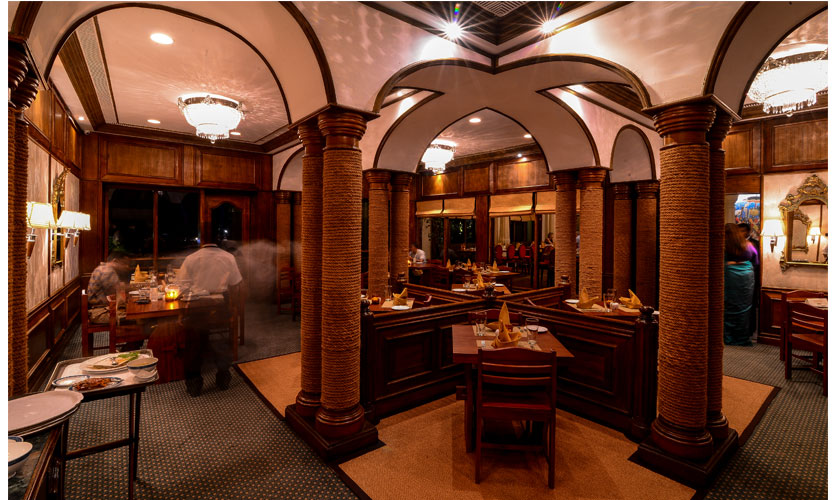 Friendly staff – 5 stars
The staff are relatively new to the place, seeing as the restaurant has just opened its doors but they are helpful and courteous and assist you with a smile.
Taste and value for money – 4.5 stars
The concept is pretty simple you select the size (weight of the crab), then the sauce you want the crab to be cooked in and dig in with the usual condiments – freshly made Pol Sambol, Kiri Hodi, Roast Paan and Onions and Green Chilli. While you wait for your crab to be prepared, which can take between 15 to 20 minutes, you are given a complimentary dish of Crab Cutlets which have a that typical Sri Lankan cutlet flavour thanks to the curry leaves and spices that have gone into it.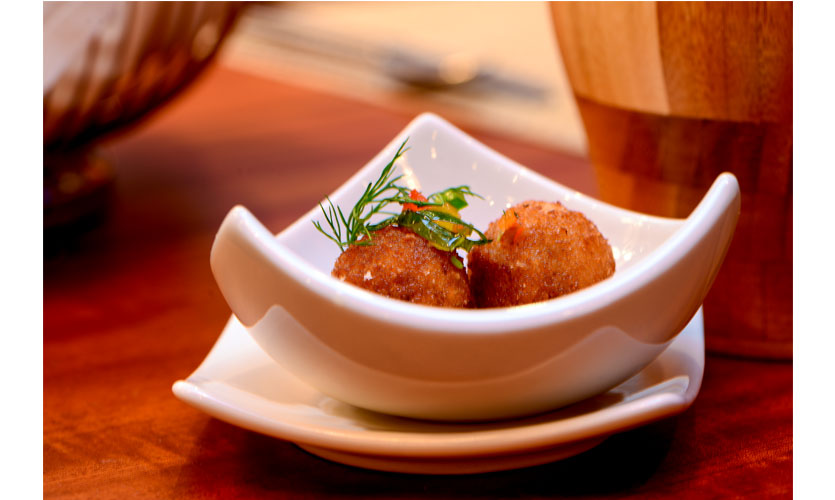 We recommend you wait for your meal, but if you can't, opt for a starter. We dug into the mouth watering Sri Lankan Crab Curry with Murunga Leaves. The crab weighed approximately 900g (Rs 6,400) and we dove right in with the condiments (mentioned above) but couldn't resist trying out the scrumptious gravy with the Indian Bread Basket (Rs 650). Even though it was supposed to be Sri Lankan Crab Curry with Murunga Leaves, there were strong lemongrass elements in the gravy – it was delicious but a little different from the
Sri Lankan Crab Curry with Murunga Leaves that I am used to. Needless to say we were stuffed at the end of our meal.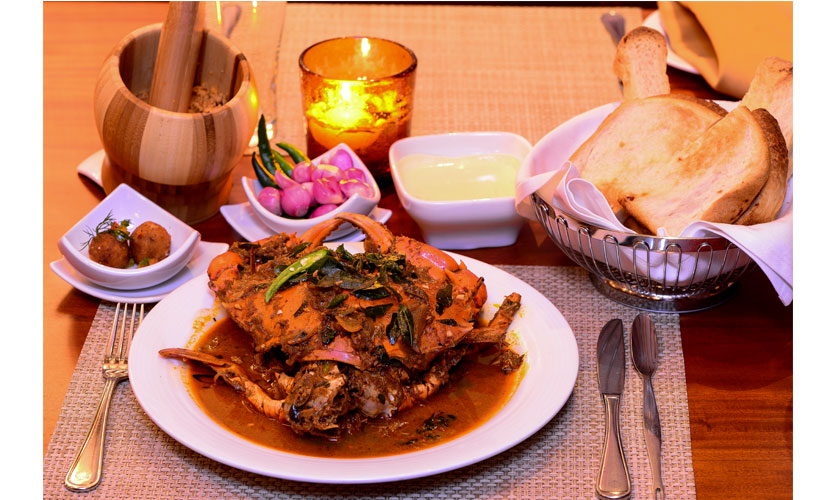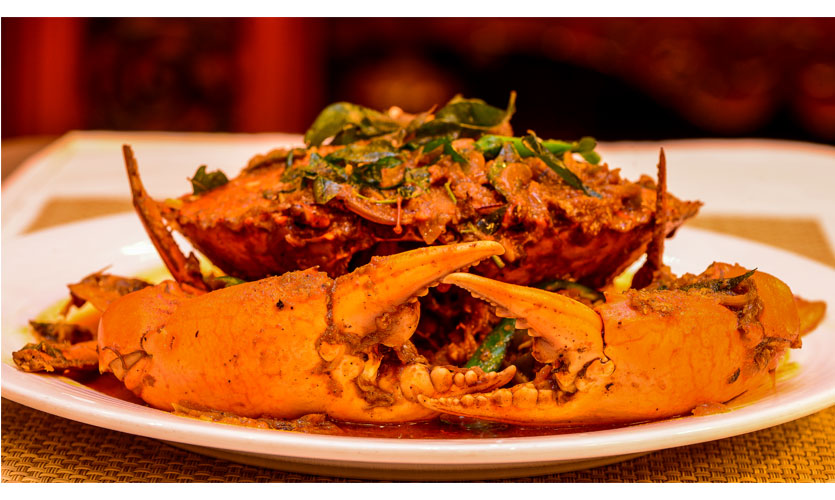 The other accompaniments include Sri Lankan Fried Rice (Rs 650), Crab Fried Rice (Rs 750), String Hoppers (Rs 550), Steamed Rice (Rs 550) and the Crab Factory signature freshly baked Garlic Bread (Rs 550). While the crab can be prepared in any of the following ways – Black Pepper Coconut Crab, Butter Garlic, Singapore Chili, Thai Red Curry, Crab Makhani, Goa Crab Curry, Kerala Crab Curry, Chettinad Crab Curry or Tandoori Crab. We were told that the Kerala Crab Curry is pretty popular.
There are a number of Crab Factory Specials as well which include Crab Thermidor (Rs 2,900), Hot Butter Soft Shell Crab (Rs 2,000), Balinese Style Fish Head Curry (Rs 1,875) and Chilli Garlic Crab Meat (Rs 2,900).
If you have a little room left, try out their Watalappam (Rs 795) with cashew nuts and coconut shavings and a sprig of mint – it was just what we needed to end our delightful meal at The Crab Factory.
Parking – 5 stars
There is plenty of parking.
Toilets – 5 stars
The toilets are situated outside the restaurant and they are clean and well equipped.
Address: 25, Galle Face Centre Road, Colombo
Tel: 011-244-6622
Website: https://taj.tajhotels.com/en-in/taj-samudra-colombo/?utm_source=Google&utm_medium=Local&utm_campaign=Taj-Samudra
Facebook: https://www.facebook.com/TajSamudraColombo/

Pix by Kanishke Ganewatte