The ever-changing 'GotaGoGama' protest site now includes a cinema hall that screens films based on themes relating to the protest along with discussions, film reviews, etc. Aptly titled 'Teargas Cinema' to symbolize the continuation of the people's struggle amidst teargas attacks, the livewires behind the concept are having discussions on how to take things forward. It has already become a platform for upcoming filmmakers to showcase their concepts and creativity to the public. The artists also invite investors to contribute to the production of these short films and documentaries as means of taking this resistance movement forward from a creative point of view.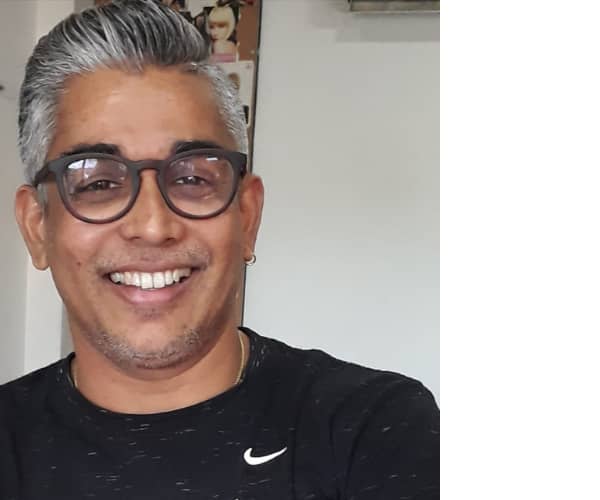 Pictured: Sujeewa Priyalal
Speaking to the Daily Mirror, actor and film director Sujeewa Priyalal shed light on the concept and why cinema is an integral element in the backdrop of a people's struggle.
Excerpts :
Q What is the main objective of 'Teargas Cinema'?
There were various performances that took place at the Galle Face Green protest site, from concerts to stage drama, etc. As cinema lovers, we thought of putting up a film hall. This is how Teargas Cinema came into being. The reason why we decided on this particular name is that we are continuing this protest amidst teargas attacks. We then planned to showcase films based on themes related to the protest, have discussions, critical reviews, etc. Since May 12 we have been showcasing films and our main objective is to formulate a dialogue on cinema and this protest while encouraging filmmakers to do new films based on the protest and current crisis in the country. The concept was initiated by cinema lovers and artists including Jagath Manuwarna, Shanaka Galagoda, Nayomi Apsara, Duleeka Marapana, Priyantha Kaluarachchi, Chathra Weeraman, and many others who have been in the film scene representing my generation. We were able to set up the hall with the contribution of several individuals.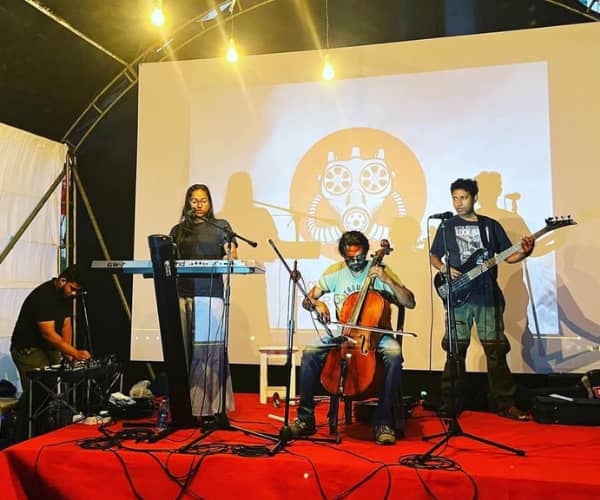 Q Let's talk about the Galle Face Independent Film Festival.
Many short films based on the protest are being produced but there was no platform to showcase these productions. Therefore we thought of launching the Galle Face Independent Film Festival on May 17 and 18 where we will screen 16 out of 23 films that have been selected. The final films were selected by veteran filmmakers including Vimukthi Jayasundara, M. G Mahindapala, and Ravindra Guruge. In addition to that, there will be a discussion by Prasanna Vithanage on people's struggles and world cinema. If we take our history, there have been various protests and struggles but there was no cinema based on these struggles. There are films like Ahas Gawwa, and Para Dige by filmmakers such as Dharmasena Pathiraja but we missed the '88/'89 insurrections. We believe that by getting involved in this protest we would be able to find a new direction and how to continue the struggle from an artistic point of view. None of us have any sort of party politics but we have come here as independent artistes to stand on behalf of the citizens.
Q This is a new experience for the public. How has the response been so far?
When we were going to open this screening space we publicized it through social media since we didn't have any media sponsor. On the first two days, this space was packed and this is a new experience for everyone. I have never witnessed a protest of this nature. We have seen strikes, demonstrations, rallies, satyagraha, facing police brutality, etc. but this is a new experience. For some, this is a carnival and a place to have some fun but we can't say in which direction this struggle should proceed. We are witnessing the dawn of a new culture and we need to accept it. I have learned so much by coming here and discussing how we can take things forward. This is a historic milestone in Sri Lanka and one day the future generations will get to know that there were diverse events that happened at the protest site. This is not to say that we are doing all this with the intention of making history but it is a possibility. If we are going for a system change we have to opt for new concepts. One should visit the protest site to observe and learn and change their mindsets and attitudes. Before electing rulers we need people to analyse the kind of people they are going to elect as rulers. Our people are unable to choose a suitable ruler for this country. So far Sri Lankan politics have been based on promises but it's high time that we shift from this attitude we need to bring in a leader who will make a change based on policies. But as the public, we need to change our mindsets and be ready to accept this change.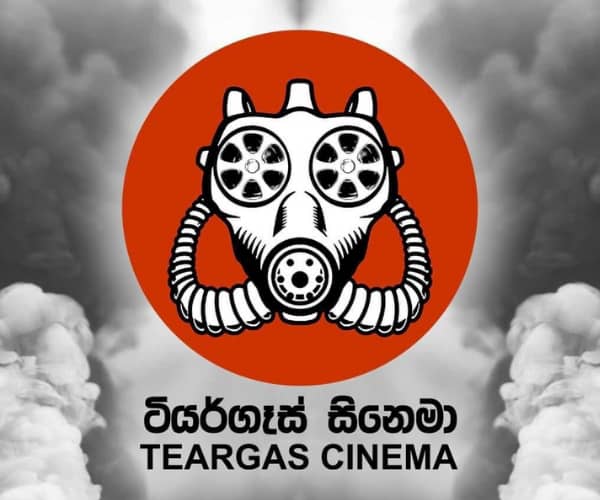 Q Many have opted to do short films instead of mainstream feature films and there seems to be a lot of creativity and potential amongst these youngsters. What is your message to upcoming filmmakers?
We are planning new concepts through Teargas Cinema. We are unable to produce films with big budgets and even do feature films for that matter. This is why amateurs have opted for short films. There were many young filmmakers such as Dharmasiri Bandaranaike who filmed Hansa Vilak at the age of 29. But I did my first film at the age of 45. As such we haven't been able to do films while we were in our teens. Today we have young filmmakers such as Kasun Pathirana, Thisara Imbulana, and many others. If we take Malayalam films they do their films in groups. But still, we are not ready to work as a group. I personally believe that if we could find investors for upcoming young filmmakers to produce short films. They have novel and creative concepts. If we are to move forward as a country we need ideas from the youth. We invite young filmmakers to join hands with Teargas Cinema as it is a platform for them to showcase their talents. We are ready to support them in any way possible.