Revamped with style
During the rule of the British Raj, the imperial masters built several resthouses in scenic locations for their exclusive use to rest and relax as they broke journey while travelling far distances often through jungle terrain. Over the ensuring years and with the departure of the Brits, many of the resthouses endured a downward spiral although valiant efforts were made from time to time to resurrect them.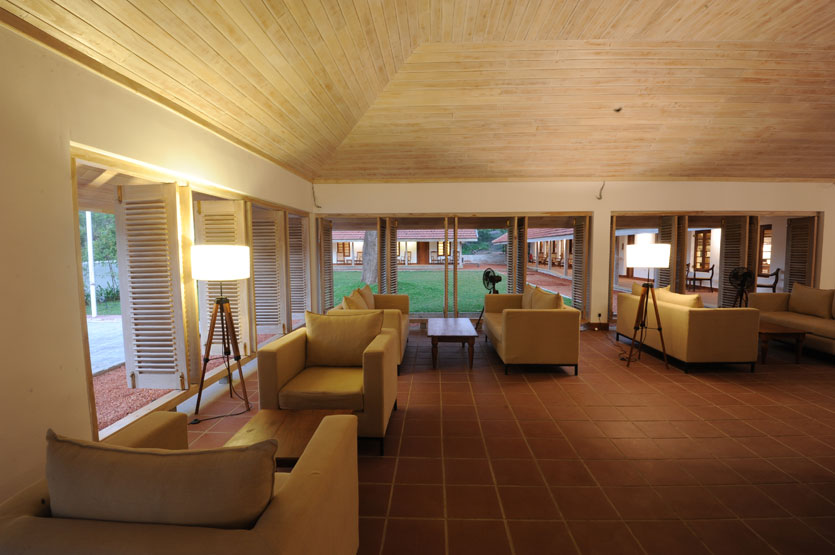 One such resthouse that has undergone a fabulous refurbishment is the former Sigiriya Resthouse, now known as Zinc Journey Sigiriya. With 74 hotels across 7 brands in 63 countries, the Choudary Group Hotels and Resorts introduced Zinc Journey to Sri Lanka. Zinc Journey is an eco friendly and culture conscious brand, carefully built around the local customs, culture and heritage of the locale they operate in. Zinc Journey immerses their guests in the ways of life of the local people and history while providing a completely different perspective from the norm.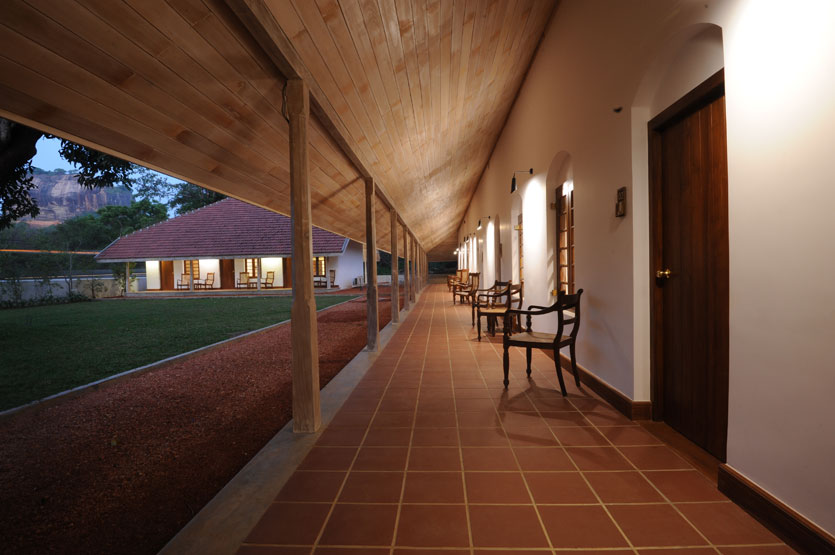 Adopting this stance, the new look they have given the former Sigiriya Resthouse is simply beautiful. Under the watchful eye of architect Vinod Jayasinghe, the place has been transformed to exude luxury. Occupying a prime position in Sigiriya, Zinc Journey Sigiriya offers an unfettered view of the majestic rock. Looming large as life the rock can be viewed from many places in the property and is close to the main access points to the Lions Rock.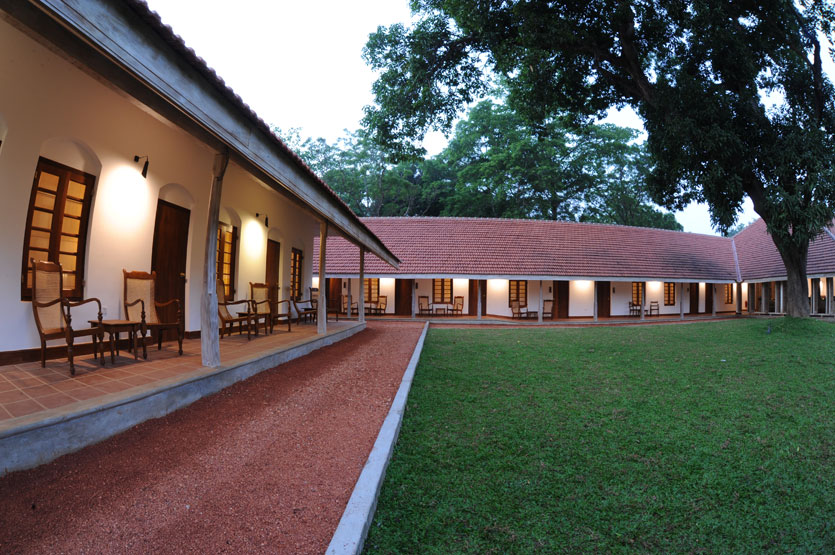 The accommodation comprises of 20 rooms of which are double and the rest are family rooms. Decorated tastefully in a sandstone colour palette, the rooms are all equipped with modern conveniences befitting a boutique hotel. Free WiFi, mini bar, toiletries (including a loofah) an ayurvedic comb and medicinal balms to apply on your limbs after you climb the rock are some of the amenities offered in the rooms. Finding a bathrobe was a real bonus as that was the last thing I expected to find in a former resthouse and I knew then that they had certainly upped the ante when redoing this hotel.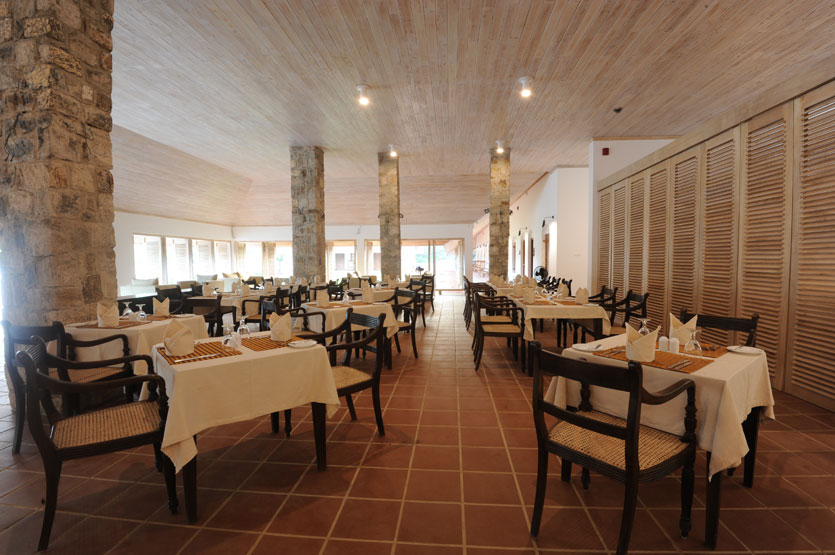 The hotel also has a good, spacious restaurant which offers a mix of cuisines ranging from Eastern to Western. Breakfast includes typical Sri Lankan staples such as pittu, hoppers and kiributh with a range of accompaniments. A buffet is available in addition to an a la carte menu. The restaurant is open to non-resident guests and it makes an ideal stop for meals especially if you are travelling further afield and need to stop for sustenance.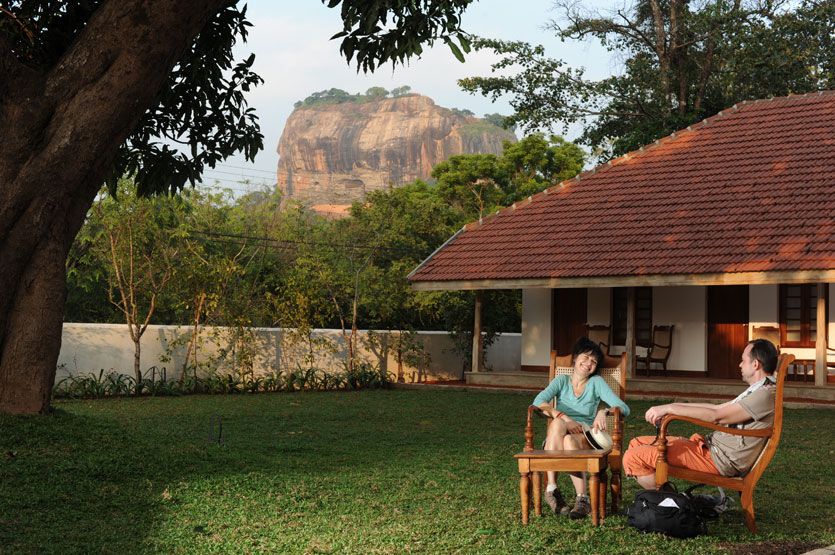 Plans are underfoot to add a swimming pool and spa to the hotel which will certainly increase its worth and make it an attractive option especially for families with young children.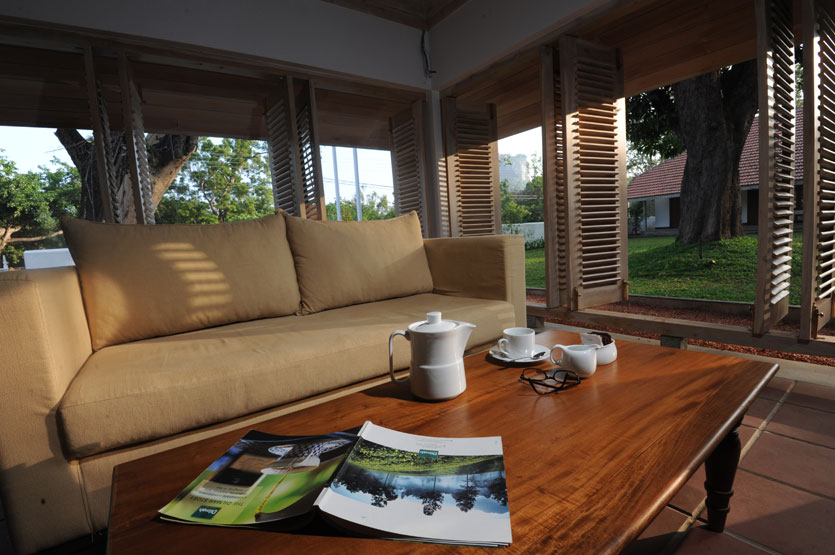 The metamorphosis from a sleepy old resthouse to a brand spanking new hotel that it is now with high service standards is a far cry from what our colonial masters had in mind when they created resthouses! This hotel is certainly a feather in the cap for Zinc Journeys!