V Day (Writings to End Violence against Women and Girls) by the Grassrooted Trust utilizes its platform of theatre to showcase real stories from Sri Lanka based on their interaction with survivors of violence and abuse. Their previous productions include V Day 2016 Tenderness, V Day 2017 Resolutions and V Day 2018 Patri(AN)archy.
This year, the Grassrooted Trust presents V Day 2019 COLOMBO 07 on the 31st of March 2019 at Idea Hell. This year's V DAY was based on interviews, discussions, and conversations on the varied manifestations of gender-based violence in Colombo to show that violence is not limited to rural and provincial settings.

"154" performed by Pasan Ranaweera, Amila Rajapaksha, Kapila Rasnayaka, W.Jayasiri, Dinoo Wickramage, Saranie Wijesinghe, Upekha Neligama Daniel and Thilakshi Mallawa Arachchi
154 focuses on the sexual harassment that takes place in public transport. The skit starts off with a crowded 154 bus where a mature woman screams at a schoolboy who was inappropriately touching himself against her – a common occurrence to many women who take public transport as highlighted by the different point of views emphasized by other women in the bus. The skit emphasized the stark reality of how other passengers remain passive to the situation, how women are often told not to make a big deal out of it and how, despite the many help numbers plastered across the bus to report sexual harassment, women are often forced and shamed to do nothing.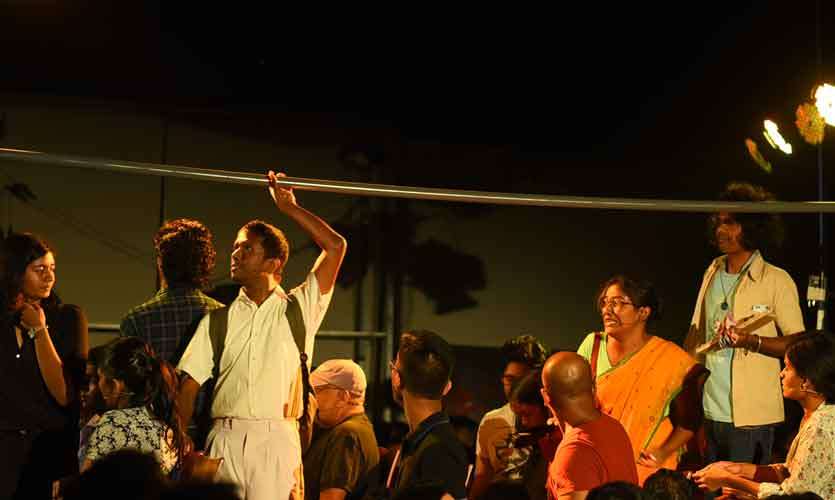 Favourite line: "Those women who came to paste the 'Help' stickers on the bus for International Women's Day look like they travel nicely – probably has a car or two"
"Tour of Duty: Cooking with Friskin" performed by Gehan Blok
This skit was a clever metaphor for the domestic abuse behind hidden doors and the humiliation associated with it. Friskin, a world-renowned chef, teaches the audience how to make a Pol Sambol or as he calls it, a 'Saneepa Sambolí' with ingredients that are best made from abusive households so that those who make it can channel their anger, frustrations and shame into the kneading of the sambol.
Favourite line: "the trick to make this sambol taste good is to find a coconut that was thrown at a husband or wife"
BEST - "Sour Plantain" performed by Shala Amarasuriya
The story follows a girl who placed her trust in her boyfriend and sent nude pictures only to find herself in a controlling relationship in which she is constantly blackmailed by her boyfriend to have sexual intercourse in return for not exposing her pictures. The story highlights the shame that is placed upon her; not just from the public but also her family, particularly her father and brother. Shala's acting in this skit was absolutely powerful and was the highlight of the night. We got goosebumps!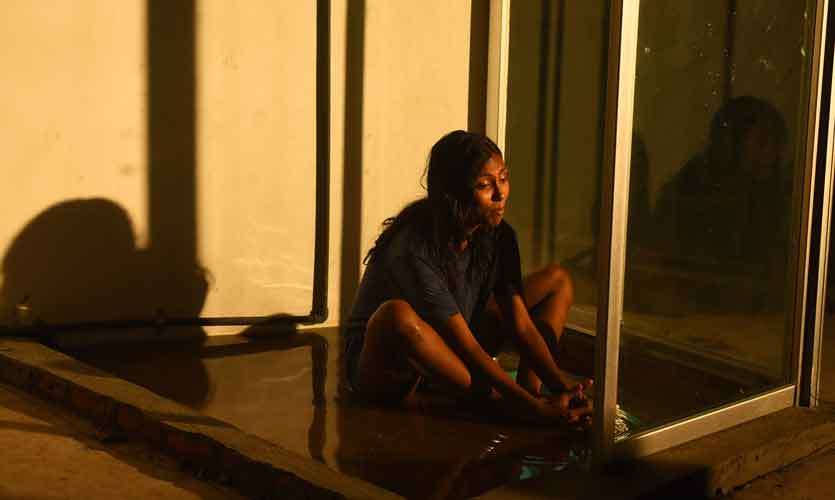 Favourite line: "I'm their shame. No one would believe me even if I told them. Would you? Would you believe that I'm being raped?....... I didn't think so."
"Black Coffee, No Sugar" performed by Pia Hatch, Ashini Fernando, Sharanya Sekaram, Tracy Jayasinghe and Lihan Mendis
The story focuses on a close group of Colombo socialites gathering for a coffee. The story highlights the hypocrisy and double standards behind the Colombo mentality as one friend, who is a passionate activist against abuse towards women in rural areas, convinces her friend to return to her abusive husband for the sake of the children.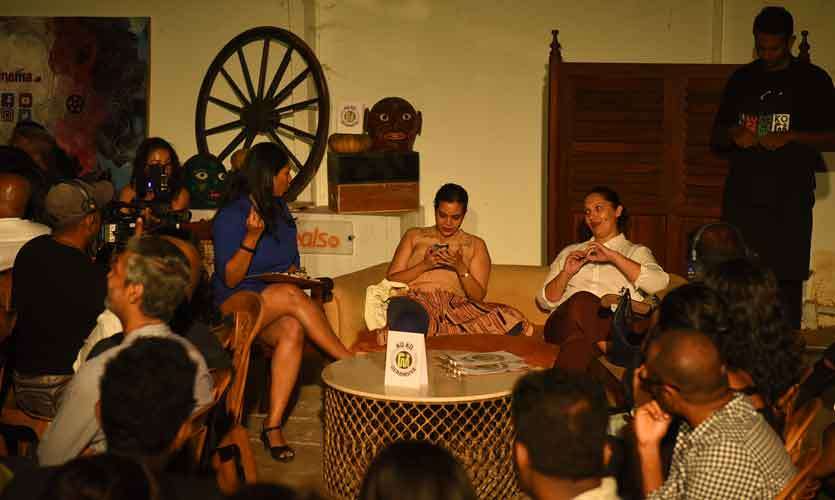 Favourite line: "Can I have one pumpkin latte? Must help the famers noh!"
"Street Light Named Horton" performed by Dharini Priscilla & Bhoomi Harendran
The story follows the backstory and the reality of sex workers in Colombo. This easy – going conversation between two sex workers at Horton Place highlighted the dark nature and stark reality of sex workers in between casual storytelling and witty humour.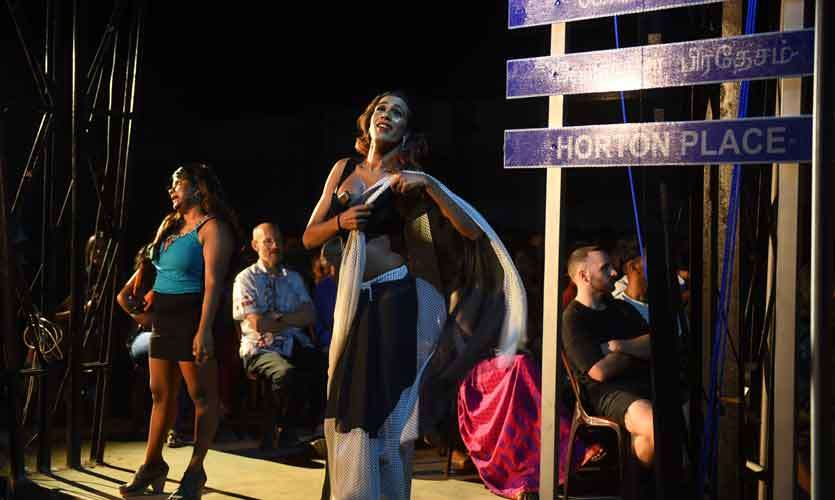 Favourite line: "I have my targets to meet"

"Speaking in Tongues" performed by Anu Fernando and Hidaayath Hazeer
Speaking in Tongues was a hilarious skit that focused on an aspect of Colombo life that is hardly spoken of. The story follows a point of view of a young salon boy who cuts hair and offers head massages to a mother and daughter pair only to be cornered and pressurized by the husband and father of the pair to join his religious activities. The skit progresses to how a once religious man who preached about abstaining from sinful activities would later advance on the salon boy for sexual favours.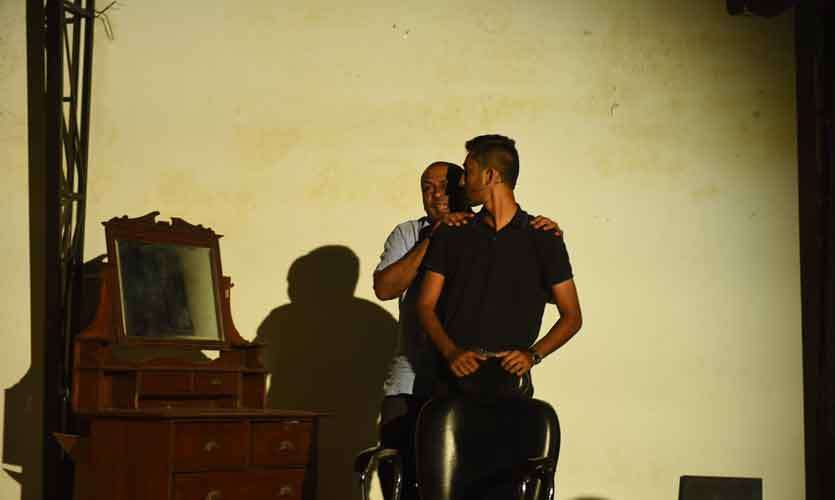 Favourite line: "Come massage my wife….and let me watch."
 "Can't Pass It On" performed by Danu Innasithamby
In this skit Danu engages the audience on an informative discussion about HIV AIDS. He spoke about the age-old chain email that is still being passed around today about getting AIDS from needles in cinemas and the taboo and shame placed upon those who are HIV positive. He educated the audience of the current treatment offered to the HIV positive; the antiretroviral therapy that prevents HIV from being passed on and increases mortality. He encouraged everyone to 'get tested, get treated and live' and spoke of the importance about proper sexual education.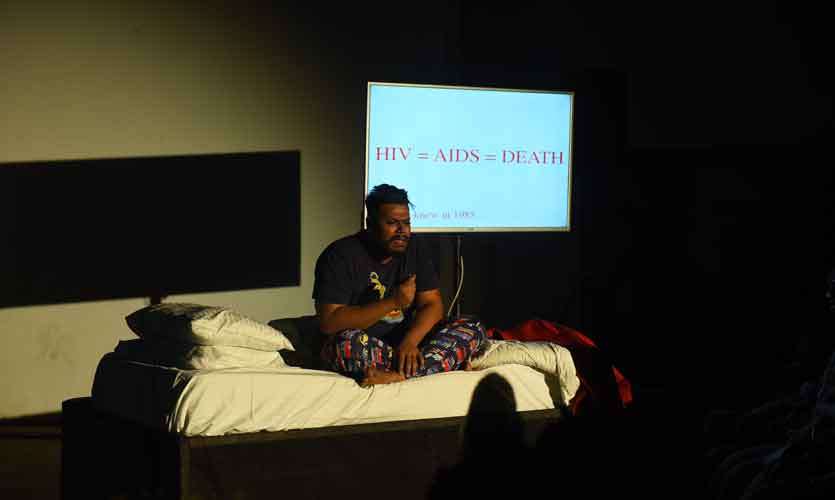 Favourite line: "If you are going to march against discrimination then march for education reform. Teach your kids that porn isn't sex"
"Deviant Septum" performed by Dominic Kellar, Dino Corera, Michelle Herft, Swasha Malalasekera and Haseeb Hassen
The skit follows an older crowd out enjoying the night life of Colombo and using recreational drugs. They are joined by a curious 21-year-old who wishes to learn more about the recreational drugs and its influences. The irony of this skit lies in the conversation from the older crowd about the increasing use of drugs by the younger generation.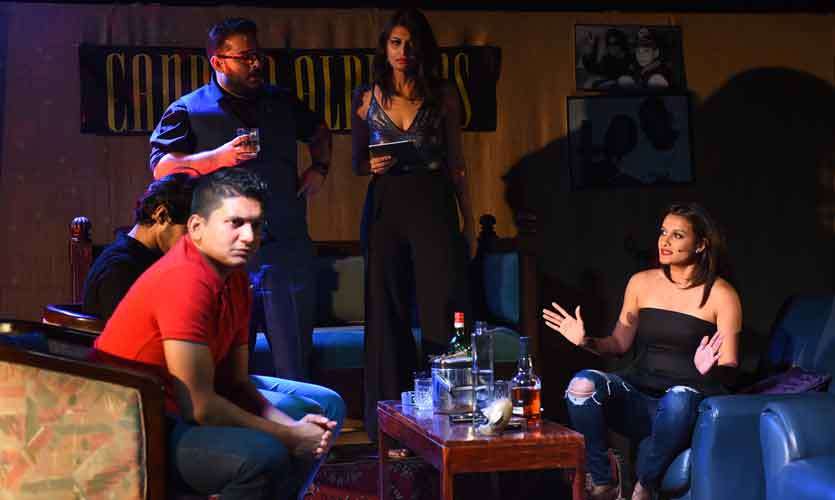 Favourite line: "Your drug dealer is 14?!"
Overall, as with all V-Day productions, V-Day 2019: Colombo 07 highlighted the ugly truth behind the untold and unspoken stories of people in Sri Lanka. This year's particular focus on Colombo, the urban and developed city in Sri Lanka, showcased how Colombo isn't as developed and modern as we think.
The skits were absolutely brilliant; witty, gritty and real.

We also caught up with a few audience members for their thoughts and their favourite skit of the night;

"It was very real. It happens all around us. But the fact that we were all laughing really shocked me. Why are we all laughing at rape, child abuse and other things? I'm not a shockable person but this really shocked me. I think we should be more empathetic. It was a wonderful play. I hope it is done in Sinhala and it goes beyond Colombo 07 to all parts of Sri Lanka. I really liked the skit 'A Street Light Named Horton' because it hit me the most simply because it was so real and true"
– Kumar De Silva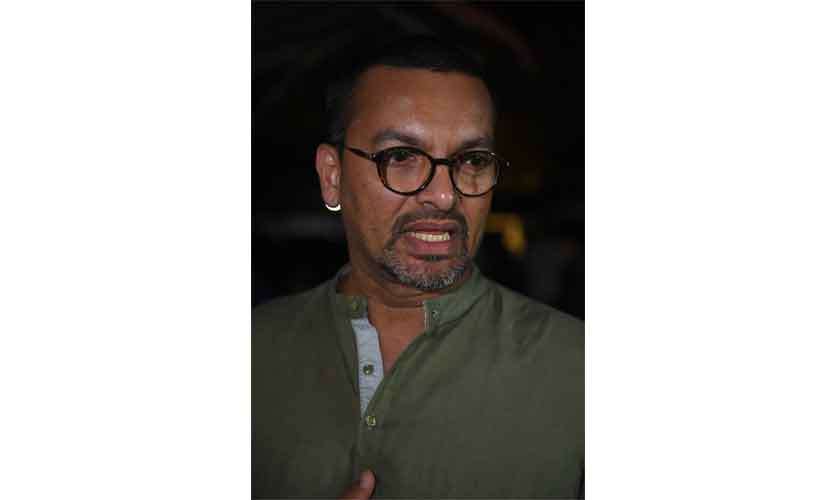 "I think it covered a whole range of issues and unearthed the kind of hypocrisy you see in the Colombo crowd. As awhole I think the different skits worked so well together. I liked all the skits in general but 'Speaking in Tongues' brought out issues that aren't really talked of"
– Sabrina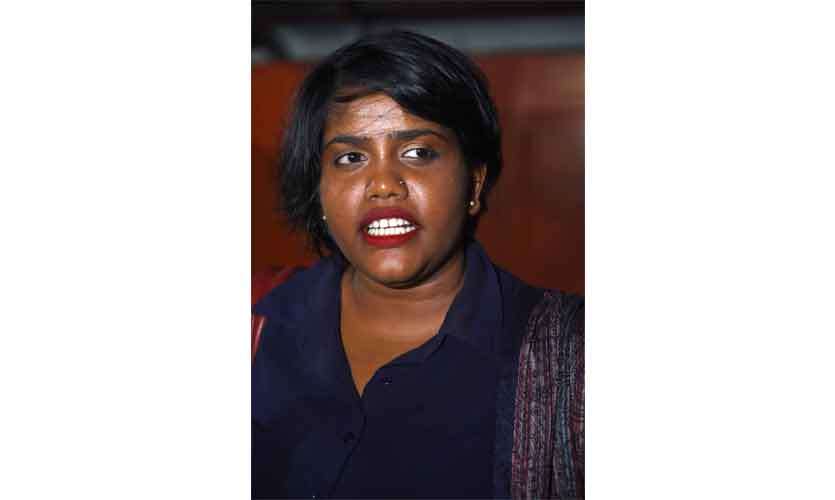 "It was so relevant. I believe that this is a very smallminiscule amount of what is actually happening in society. What Hans brings out is so relevant and people will open their eyes and see that there is no difference between Colombo and Anuradhapura. I liked all the skits but what really hit me was 'Sour Plantain' because when she asked whether we would believe her – it gave me goosebumps!"
– Mahika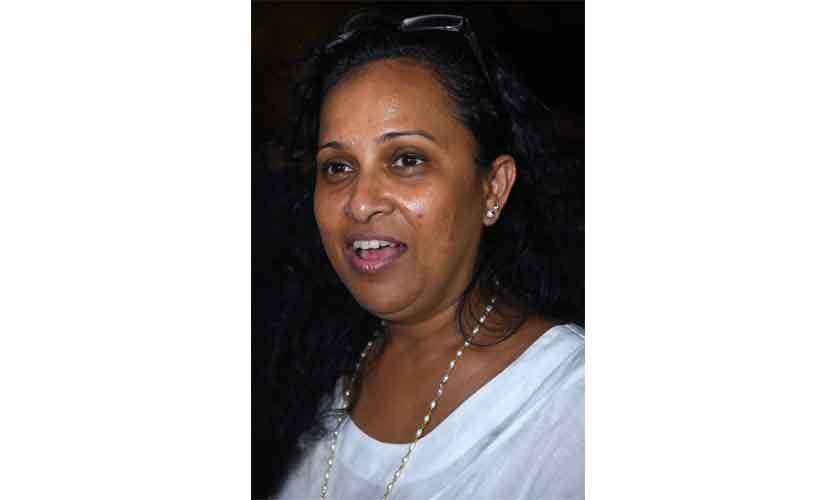 "It was really informative. I liked the HIV skit Danu did."
-Manaal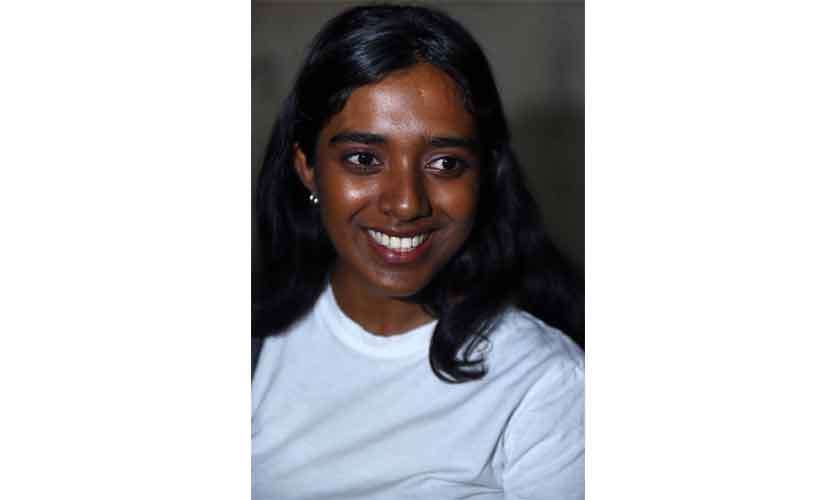 "I thought it was really well done and how they involved everyone. I enjoyed 'Sour Plantain because it showed another side to how girls can feel"
– Sophia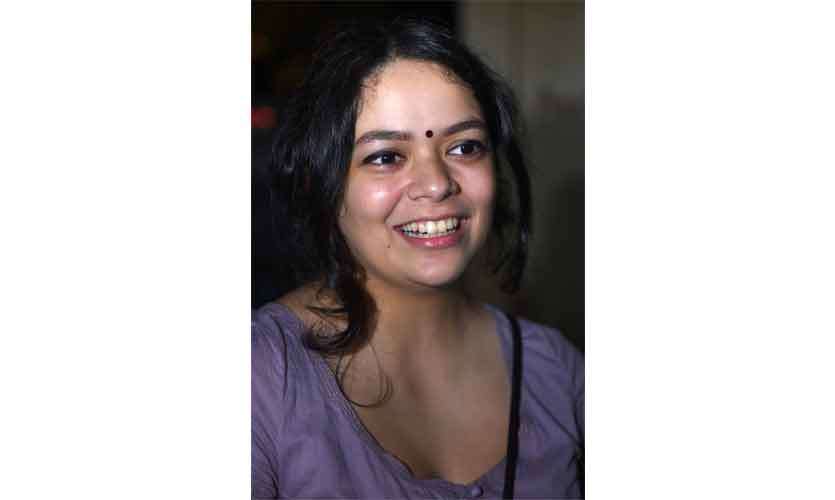 "Good show! We really enjoyed it. I thought everyone's skit was great but the girl in 'Sour Plantain' did a superb performance"
– Bede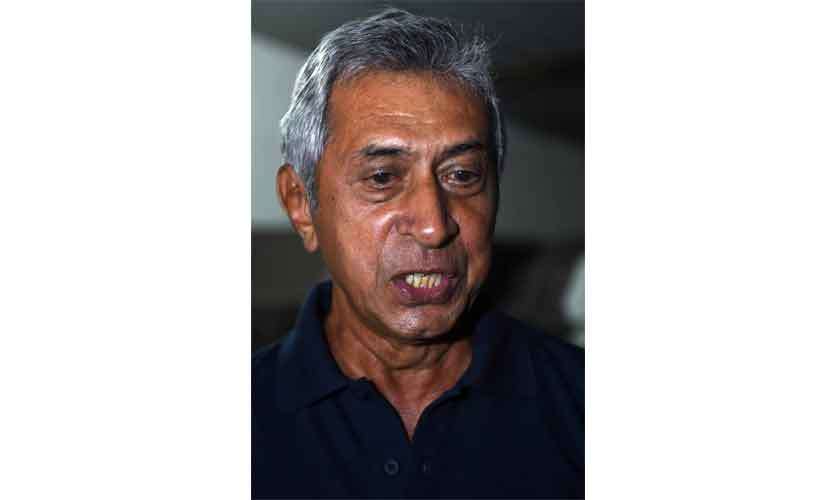 "When we came for V-Day 2 years ago we thought some of the skits went really overboard and missed the point. But all the skits this time were on point and everything had a message. The acting was amazing but I liked 'Can't Pass It On' and liked 'Tour of Duty: Cooking with Friskin'. "
- Harini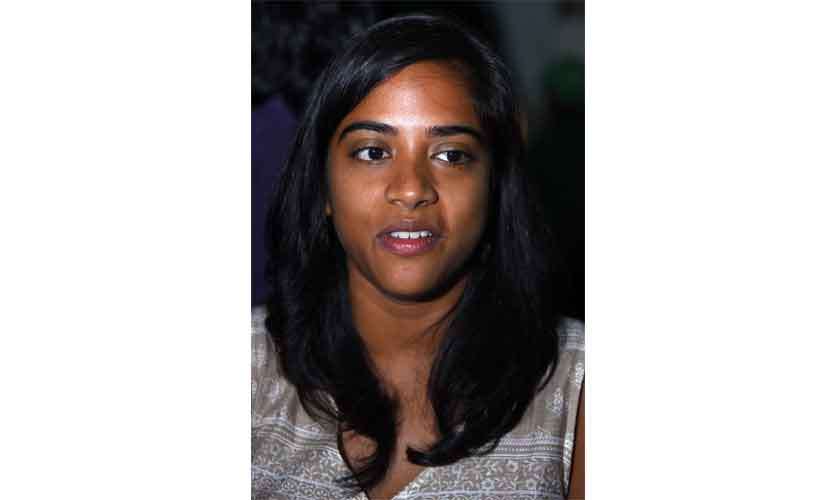 "I thought the awareness factor was amazing. Especially Danu's skit and how we shouldn't pass judgement. I really liked 'Can't Pass It On' , 'Tour of Duty: Cooking with Friskin' and 154"
- Natalia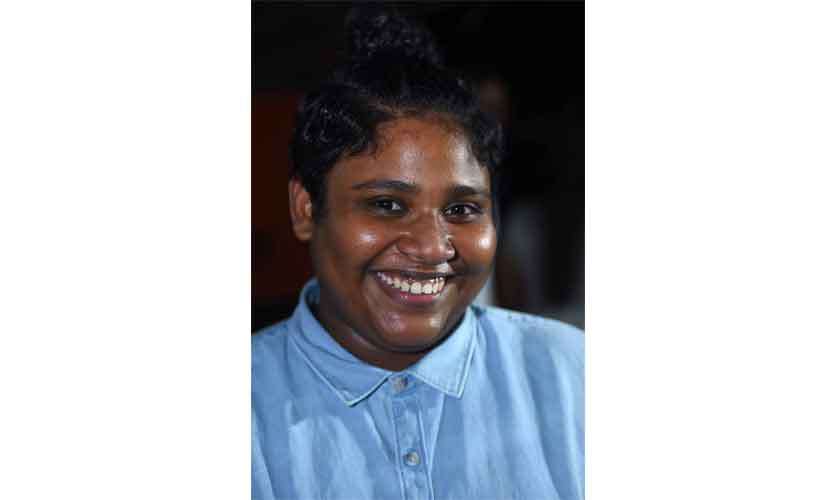 "They just changed the landscape of Colombo 07 for me and for the first time I look at Sri Lanka as not so rosy. But hats off; great cast and great work. It was a lot of emotion. I liked 'Tour of Duty: Cooking with Friskin' the best. It was funny but also left you thinking at the end"
– Ishwari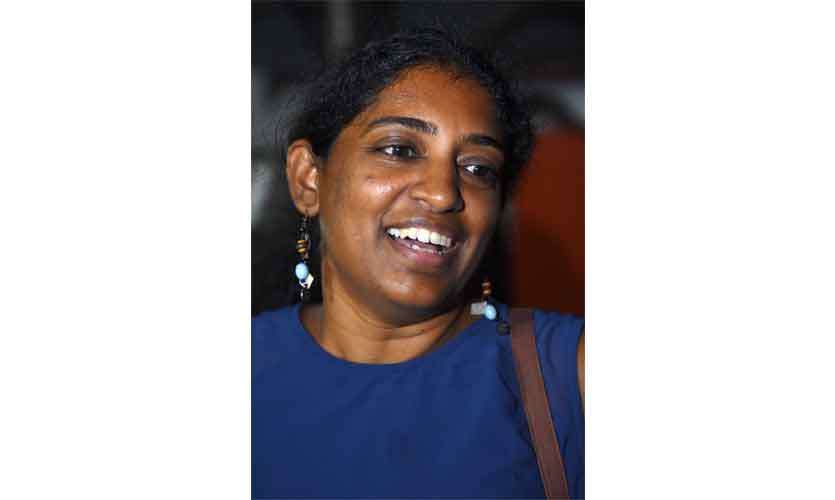 "I really liked the concept. It's my first V-Day. It was very educational and informative and I got to know about different sides of people I didn't think. I enjoyed all the skits equally well but I liked 'Can't Pass It On' the most because I actually didn't know about it"
– Daminda.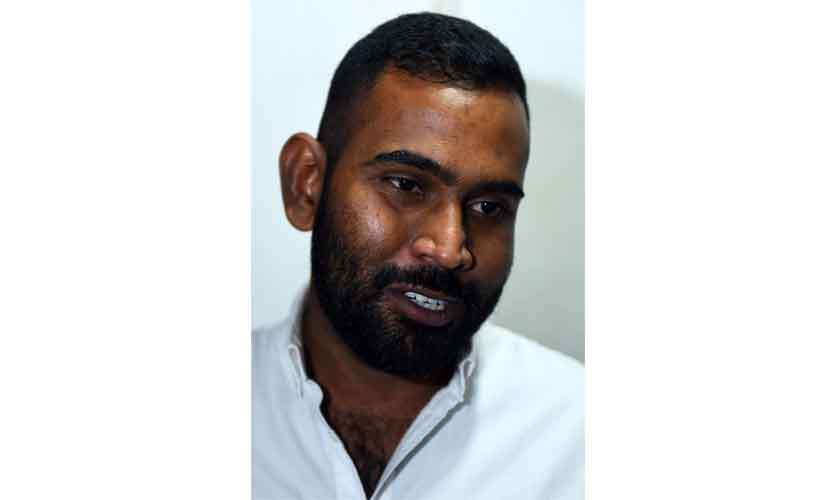 Pictures by: Nisal Baduge