The best example of Orissan temple architecture can be found at the Sun Temple in Konark, in the East Indian state of Odisha. Bathed in the rays of the sun, the temple at Konark, a UNESCO heritage site was originally built on the seashore of the Bay of Bengal but the sea receded leaving a distance between the temple and the shore.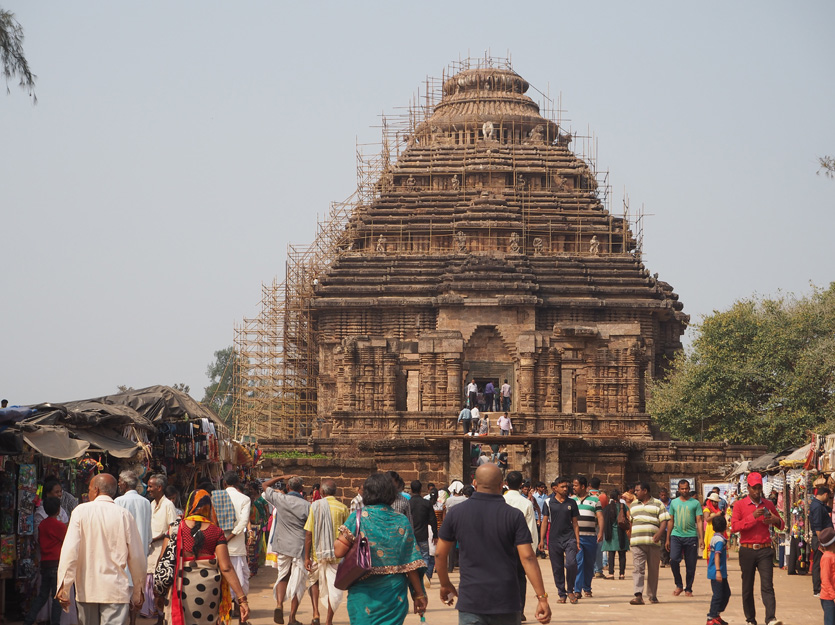 Revered as one of India's most famous Brahamin sanctuaries the Sun Temple was built in the 13th century. King Narasimhadeva I fought a great battle with the Delhi Muslim Empire which resulted in defeat of the Muslim rulers. In order to commemorate his victory, Narasimhadeva undertook the construction of the Konark Sun Temple as a form of victory memorial.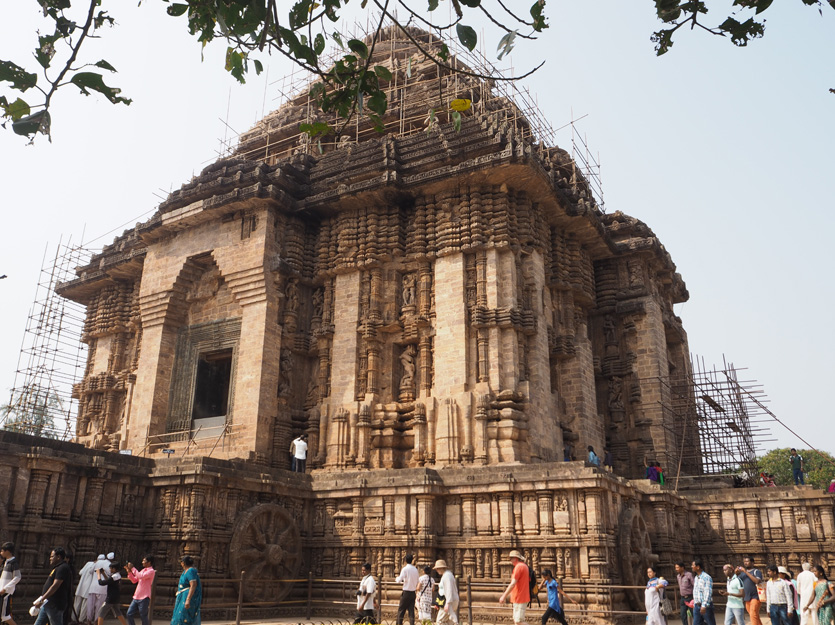 The concept, scale and proportion in addition to the narrative of this temple represents the Sun God Surya's chariot, its 24 wheels are decorated with symbolic designs and it is led by a team of six horses evoking its movement across the heavens. The wheels make up for the main attraction of the temple. There are 12 pairs in total and the most interesting feature of these wheels is that they tell time. The spokes are built in the form of a sundial. The exact time of day can be told just be looking at the shadow cast by the spokes.
The Sun Temple represents Kalingan temple architecture with all its defining elements in perfect form. The Sun Temple is decorated with refined iconographical depictions of contemporary life and activities along with friezes of erotic imagery.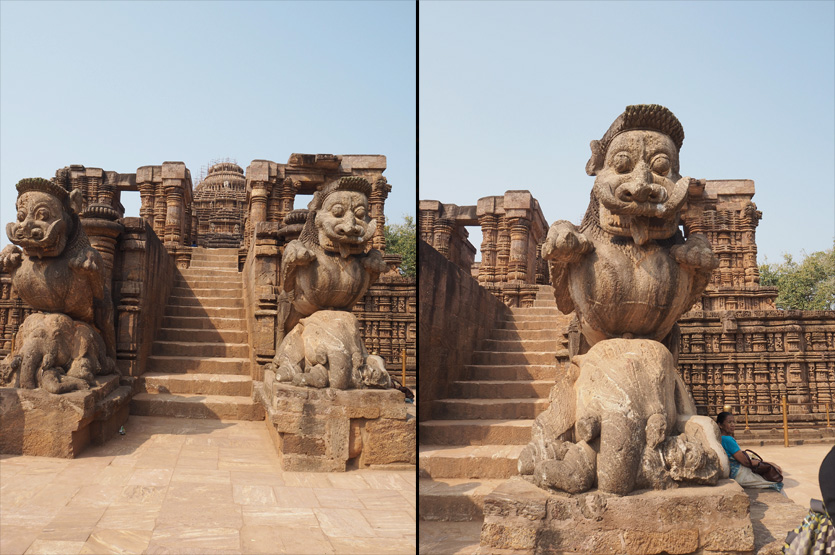 Like many Indian temples, the Sun Temple comprises several distinct and well-organized spatial units. The vimana (principal sanctuary) was surmounted by a high tower with a shikhara (crowning cap), which was razed in the 19th century. To the east, the jahamogana (audience hall) dominates the ruins with its pyramidal mass. Farther to the east, the natmandir (dance hall), today unroofed, rises on a high platform. Various subsidiary structures are still to be found within the enclosed area of the rectangular wall, which is punctuated by gates and towers.
The Sun Temple is an exceptional testimony, in physical form, to the 13th-century Hindu Kingdom of Orissa. Its scale, refinement and conception represent the strength and stability of the Ganga Empire as well as the value systems of the historic milieu. Its aesthetical and visually overwhelming sculptural narratives are today an invaluable window into the religious, political, social and secular life of the people of that period.
The sheer size and scale of the Sun Temple at Konark is breathtaking. A popular attraction for tourists, the temple can be crowded. Best times to visit are early morning to capture a great sunset or late afternoon when it gets less crowded.
Air India offers daily flights to Bhubaneswar, the capital city of Odisha from many major Indian cities.