An iconic Bulgarian attraction
The Bulgarian capital of Sofia is a worthy attraction in itself for people who love art, culture and history. While Sofia is brimming with picturesque sights, the countryside too offers its share of beautiful vistas. On the slopes of Rila, the highest Balkan Peninsular Mountain, in the the valley of the Rilska River, just over an hour's drive away from Sofia is the beautiful Rila Monastery which makes a perfect day trip out of Sofia combining spectacular scenery with history and culture.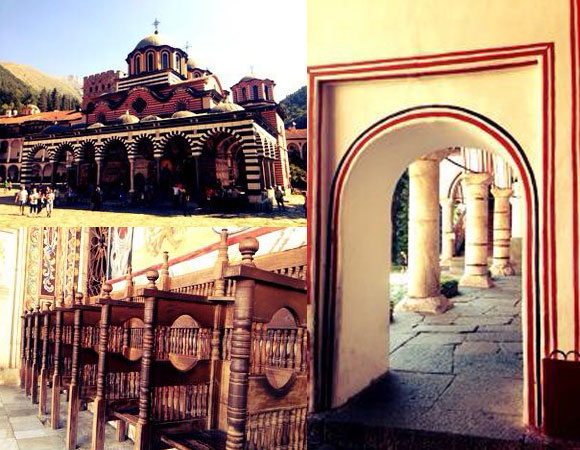 The Rila Monastery is on the UNESCO World Heritage List and was founded by the followers of the hermit monk St. John of Rila in the 10th century. St. John of Rila, was canonized by the Orthodox Church and his ascetic dwelling and tomb have over the years become a holy site and were transformed into a monastic complex which played an important role in the spiritual and social life of medieval Bulgaria. A characteristic example of the Bulgarian Renaissance during the 18th and 19th centuries, the monument symbolises the awareness of Slavic cultural identity following centuries of occupation. As a result of being destroyed by a fire at the beginning of the 19th century, the complex was rebuilt between 1834 - 1862. The monastery became a powerful spiritual centre in the middle ages and kept alive the Bulgarian national spirit during the Ottoman rule.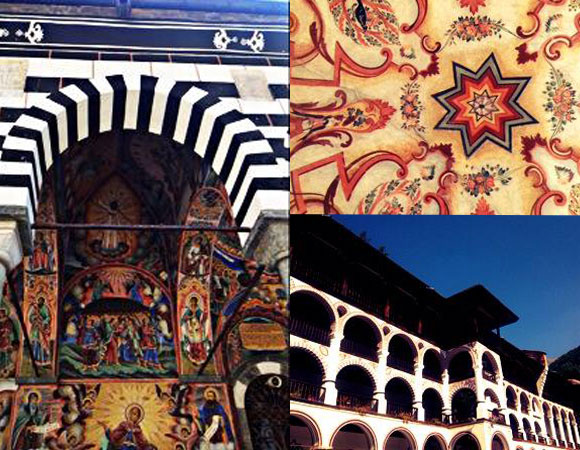 From the outside, the complex maintains a fortress like appearance, but inside the spacious cobbled courtyard surrounded by spectacular rows of balconies with views looking out to the church which is in the center of the complex.
The Church, the Birth of the Virgin Mary, a large imposing red and white structure with a commanding appearance is the main building at the site. It has five domes and a cross-in-square building with two side chapels and three alter niches. The wood carved icons and the wall paintings by masters from Samokov and Bansko depict great craftsmanship and artistry. The relics of the monastery's founder Saint John of Rila are on display. Encased in glass for protection, the saint's hand, is on display along with an unending line of devout worshipers who kiss the coffin in reverence.While it is only the hand of Saint John of Rila that is on display his bones are placed among silver and are hidden in a drawer only unlocked by monks for special ceremonies.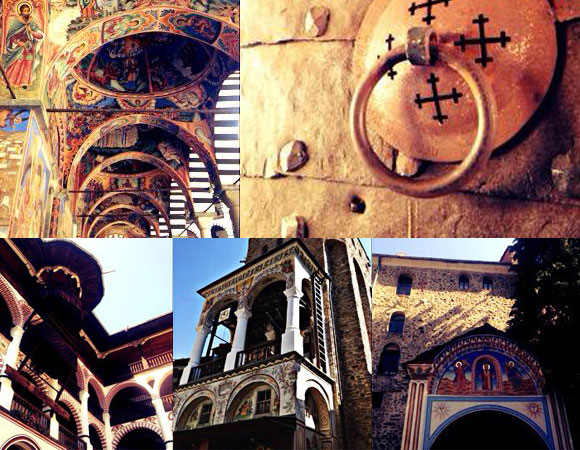 Dissimilar to most churches built under the Ottoman rule, the church at the Rila Monastery is outwardly ornate and the exterior arcades depict various religious scenes in bright colours. The oldest building in the holy cloister built in the 14th century is Hrelyo's Tower which was the monastery's fortress and also the place where monks dwelled in times of trouble. There are also 300 rooms in the monastery of which 100 are monastic cells. Full of art and architecture the Rila Monastery is a draw for culture lovers.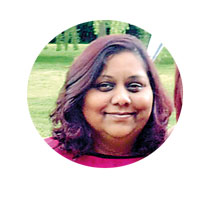 Text and photographs by Tina Edward Gunawardhana