Sitting amidst a pristine location overlooking the magnificent Koggala beach, the Fortress Resort and Spa is an elegantly created colonial structure with a modern twist. Built to appear as an actual fortress inspired by the historic Galle Fort, the Fortress Resort reminds one of the times of the colonial era from time to time. This massive structure spanning 3 acres of land is home to local and foreign tourists from around the world.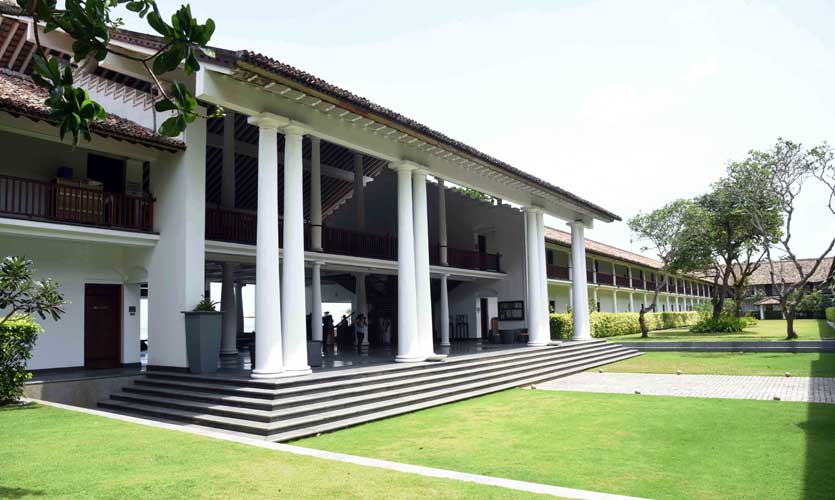 The hotel comprises 4 categories in terms of its accommodation. From standard rooms, to lofts and suites, guests can select from among 53 different types of rooms spanning the ground floor and the first floor of the resort. The rooms include Ocean, Beach, Beach Splash, Fortress while Ocean Loft and Fortress Residences are categorised as the two suite categories available for the guests. Each room has a level of chic sophistication which makes it different to another with attractive rates, amazing views of the beach and amenities to keep their guests comfortable.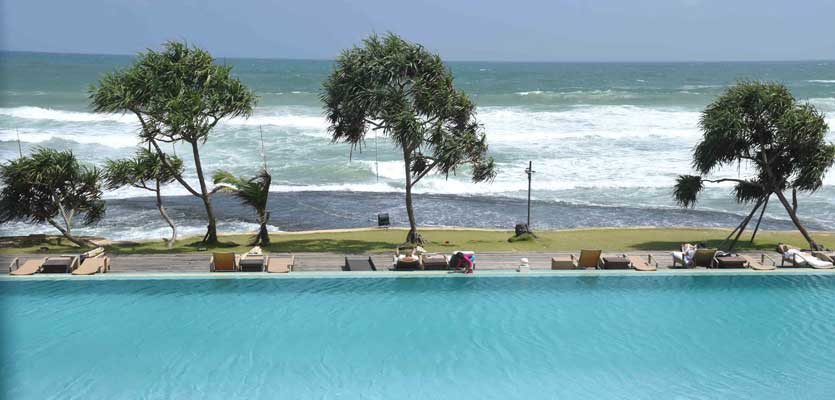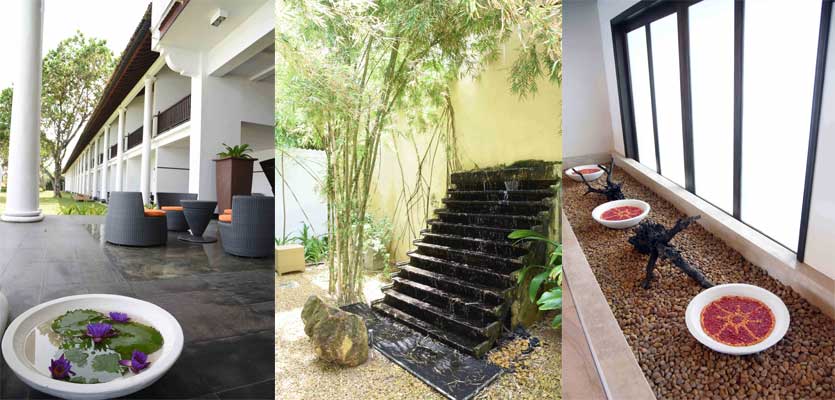 ---
Ocean rooms

Ocean rooms include modern amenities along with a king-sized bed and a double sofa/ bed and are located in the upper floor. They offer stunning views of perfectly manicured gardens, the swimming pool and the pristine Indian Ocean. Two adults and one child or three adults could be accommodated in one of them and there are 22 Ocean rooms available at the Fortress Resort. One significant feature of the Ocean rooms is that it has an open bathroom with modern toiletries. As an added feature, Ocean rooms include a Jacuzzi which allows guests to enjoy a blissful stay.

---
Fortress rooms

Fortress rooms are standard rooms and offer no sea view but open in to private courtyards or garden balconies featuring designer furniture and cutting-edge entertainment systems. A super king-sized bed sits elegantly in the middle of this 65 square metre air-conditioned room and is dressed in Egyptian cotton for luxurious comfort.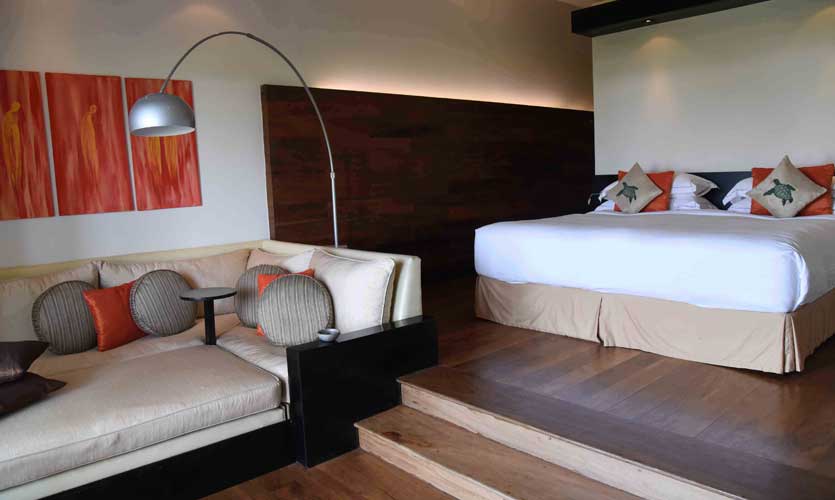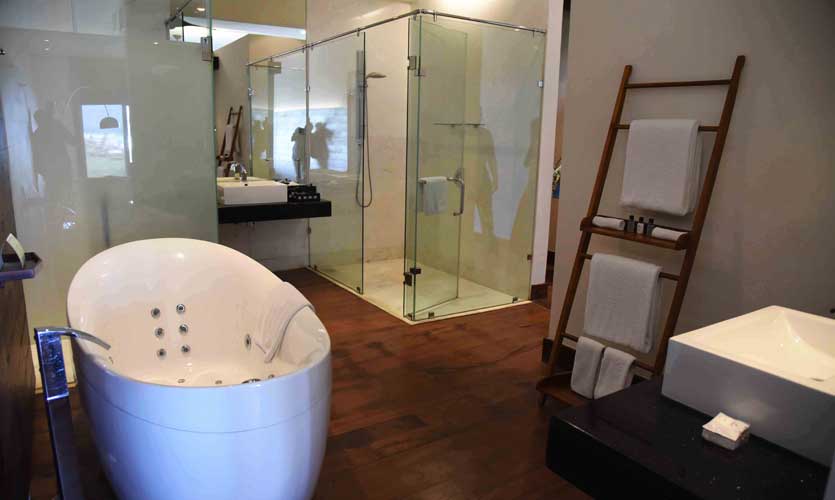 A rain shower and bath is featured at the avant Open Plan styled bathroom featuring dual designer sinks. On the other hand, Beach Rooms present a luxurious canvas of the lush green gardens, the beach or the sea beyond. You can blend in to these sceneries while at your Jacuzzi which is similar in size to the Ocean rooms with equal luxuries infused. Beach Rooms also include an open plan bathroom and a butler service is also available to ensure maximum hospitality.

---
The Loft

Loft rooms are available for those who enjoy staying in suites. Each of these rooms are also equipped with a modern armoire and a safe. They are impressively spacious and guests are given a chance to walk through two separate floors. The living room is equipped with its own Indoor heated plunge pool, day bed and hi-tech surround system while the upper floor is equipped with a luxurious designer bed and the elegantly spacious bathroom.

---
The Residences

The upper floor of the resort houses two of the most luxurious living spaces that guests could ever imagine. Each Fortress Residence boasts of 240 square metres of lavish indulgence where two bedrooms and an outdoor dining deck spices up things. An outdoor private pool awaits those who would like to take a plunge overlooking the enviable view of the infinite ocean making your entire stay a memorable one.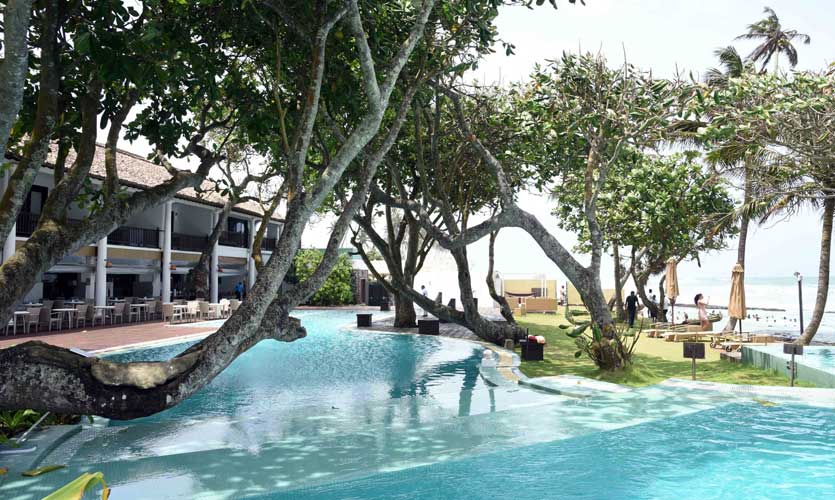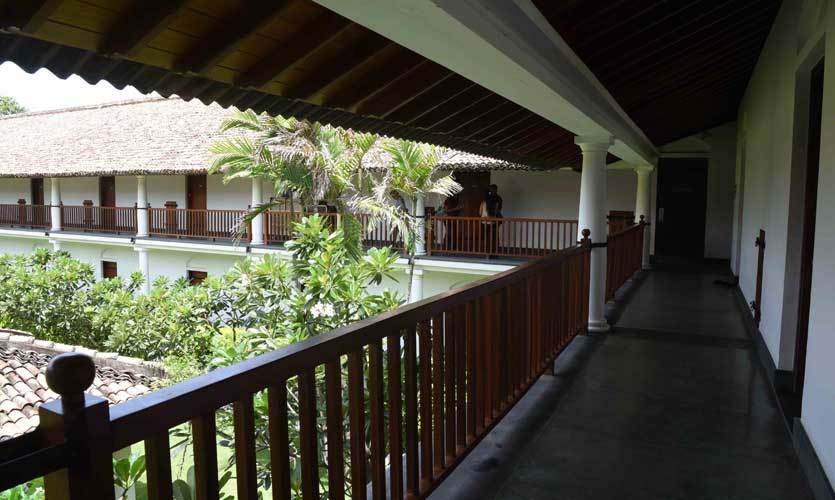 ---
Spa

The Fortress Resort and Spa is internationally acclaimed for its luxurious spa facilities and has received many awards over the years. The Spa comprises an outdoor sauna bath and a steam room where in-house guests get the facilities free-of-charge. A relaxation room is the first stop for any guest who visits the spa. Here the guests are allowed to spend their time on a cosy sofa until the doctors attend to them. Once at the relaxation room, guests are also offered herbal tea. An ayurveda herbs closet is also on display at this room. Spa Naturel is conceptualised to create the ultimate milieu of tranquil serenity, where sensuous relaxation spaces, yoga pavilion and fitness studio and six dual spa suites reside.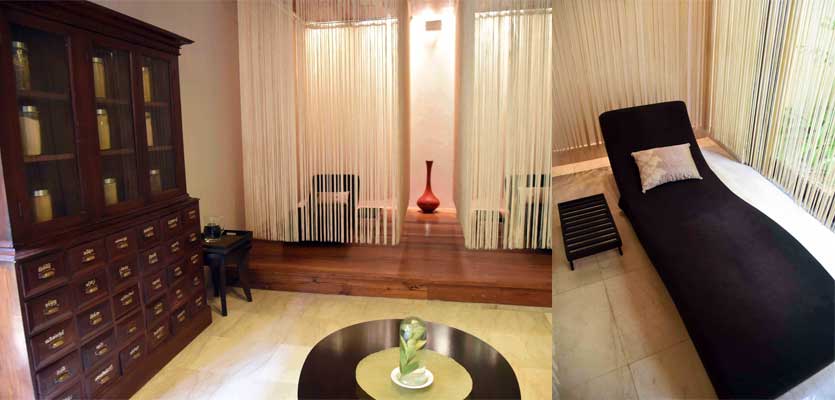 In addition to that treatments ranging from Ayurvedic to Aromatherapy to Far Eastern and Eastern therapies are offered by highly experienced and trained therapists making it a totally rejuvenating experience for the guests.
---
Gym

They are also equipped with a high end gym elegantly furnished with treadmills, punching bags and other fitness equipment catering to the fitness freaks.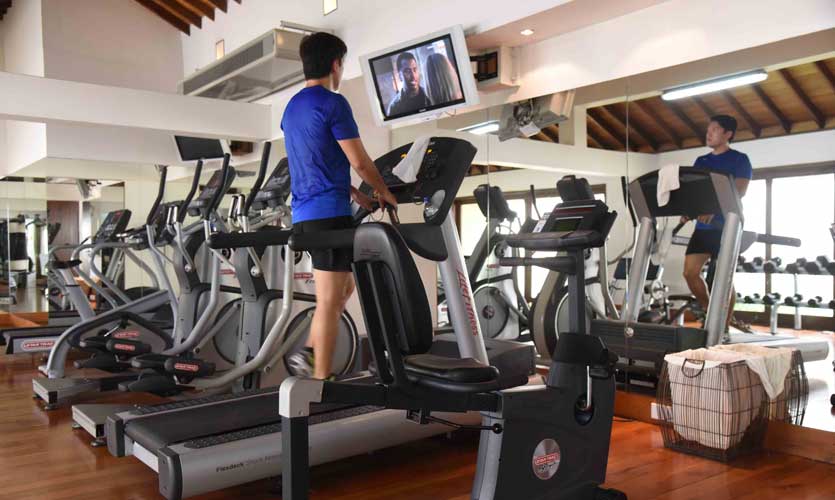 ---
Restaurants

When it comes to cuisine, the hotel caters a unique culinary experience for its guests. Starting from Peppers, the Resort takes you through a journey of Old Ceylon flavours with a Modern Asian twist to create Sri Lankan fare in a show kitchen where cooking methods and ancillary preparations can all be experienced.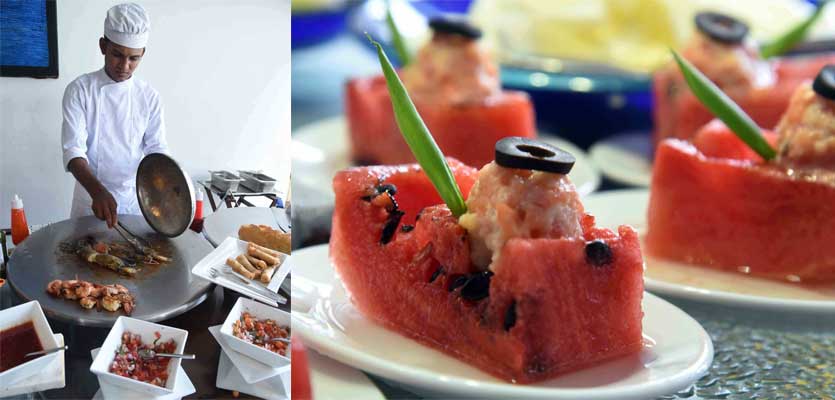 'Heat' is a dining spot dedicated to maximum relaxation. Outdoor dining accompanied with the sound of the sea on the pool deck is an ideal setting to savour global cuisine and savoury offerings and 'Heat' offers this experience in detail.
'Duo' is all about impeccable style steeped into the romance of fine dining. Added to this is the experience of wine tasting chosen from over two thousand wines sitting within a glass cellar by its highly experienced Sommelier against a breathtaking setting adorned with gourmet delights.
The breezy 'T Lounge' is a tea-connoisseur's enviable space with its verandah-like open spaces and the spectacular view of the sea and landscaped garden. An award-winning High Tea menu awaits those who would like to go back to the colonial era of subdued elegance.
Music lovers could always step in to the 'Sea Lounge' or the 'Music Bar' to enjoy some good music, high spirits and a great conversation.

---
Special events, meetings and conventions

The Fortress Resort and Spa is not just a place for recreation. One could always blend business with leisure thus giving space to either impress a local client, to celebrate a deal or host a multitude of delegates from around the world. Equipped with state-of-the-art convention facilities including a fully-fledged business centre and wi-fi access, clients will be able to conduct a well-managed business conference or meeting including evening banquets or themed dinners.

---
Things to do in Koggala

A vacation at Koggala would never be interesting if one doesn't go on a few excursions. Some of the closest destinations include the Galle Fort and Yala National Park. A whale watching experience awaits those who would like to go to the depths of the ocean and watch them frolicking around the boat.

Tel: +94 91 438 9400
Email: bdm@thefortress.lk
Web : www.thefortress.lk

Pics by Kithsiri De Mel