The Cake Factory is a small boutique in the suburbs of Colpetty exclusively selling cakes and desserts. They have a variety of cakes ranging from chocolate cakes to the quintessential pineapple gateaux to so many desserts such as banoffee pie, chocolate biscuit pudding and so on. The interior is beautifully done with flowers hanging down from the roof, making it seem like a fairyland come to life. It has a seating capacity of around 10 people, but the flavours are to die for. You can enjoy a piece of cake under the flowers feeling like it's a sunny day in Spring or you can take it to enjoy at home. You can also get it delivered to have it in the comfort of your own home.
Beverages
Iced Coffee
The Iced Coffee (Rs. 350) is the classic iced coffee us Sri Lankans are used to, thick with milk and condensed milk complemented with a generous amount of coffee that won't make it too bitter because we are used to that sugary milky taste of coffee rather than the bitter and aromatic flavours coffee brings out. If you want a coffee to fill your tummy, this is the one you go for!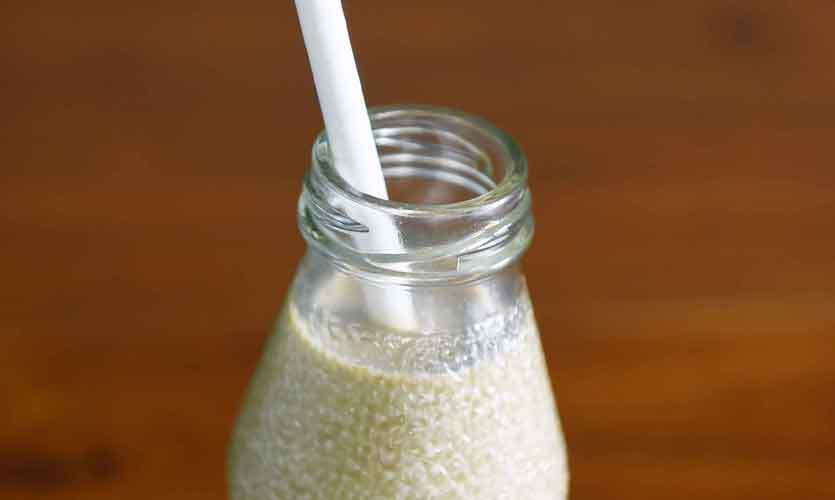 Cakes
Chocolate Treat Cake
The Chocolate Treat Cake (Rs. 400) was a treat indeed with the cake lathered in gooey rich chocolate and the cake also being insanely rich with chocolate. The cake isn't too sweet letting the chocolate take its rightful place. The icing is almost like a ganache glistening its beauty. The icing is quite rich but it's a treat to your tastebuds taking it on a journey of flavours. The cake is soft and fluffy and melts in your mouth! This is a must have when you visit The Cake Factory.
Vanilla Cupcake
The Vanilla Cupcake (Rs. 175) both looks and tastes so good, as a cupcake should. The icing is your classic buttercream vanilla icing with its sweetness hitting as soon as it touches the tastebuds and then the vanilla flavour softly wrapping everything together like a warm hug. The cake was so soft and fluffy as a cupcake should. This is a textbook example of a cupcake and you should definitely try it out!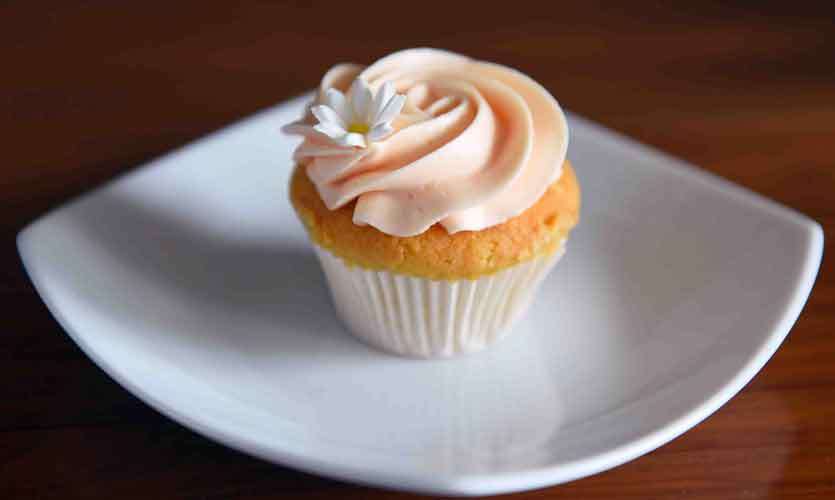 Belgian Chocolate Mousse
My my my! I can't remember the last time I had a mousse that was this rich and lathered with layers layers of chocolate. The Belgian Chocolate Mousse (Rs. 380) starts with a generous layer of white chocolate mousse and then continues into a thick layer of milk chocolate mousse. I love how these desserts and cakes are not smashed with a lot of sugar because it lets the true flavours shine. The chocolate in this was so rich and so smooth, it just takes over your mouth like the sun on a bright Summer day. There are nuts also here and there if I'm not mistaken and this is a delight to have.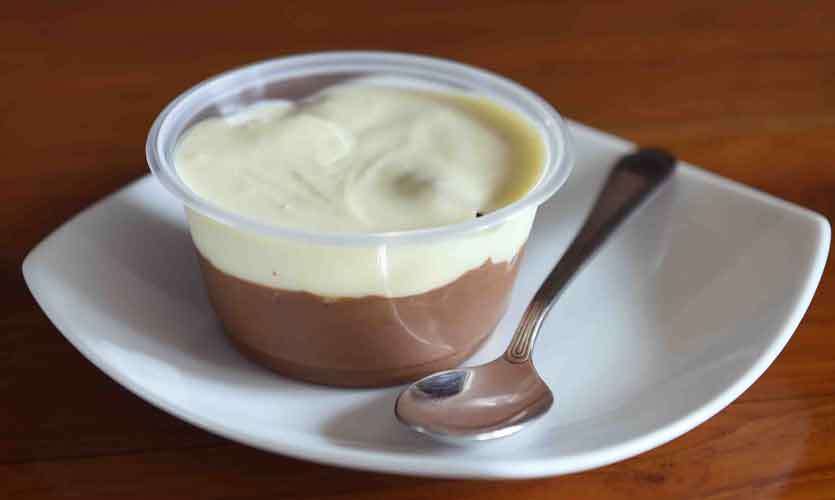 Chocolate Éclair
The Chocolate Éclair (Rs. 85), even though small in size, it is in no way subtle in flavour. The flavours are so banging that makes you want to eat a dozen stat. It is bombarded with a lot of chocolate cream inside, like us Sri Lankans prefer it and the outer crust is also firm and fluffy and not too hard, just the right amount. This is also a classic version of how we like our eclairs!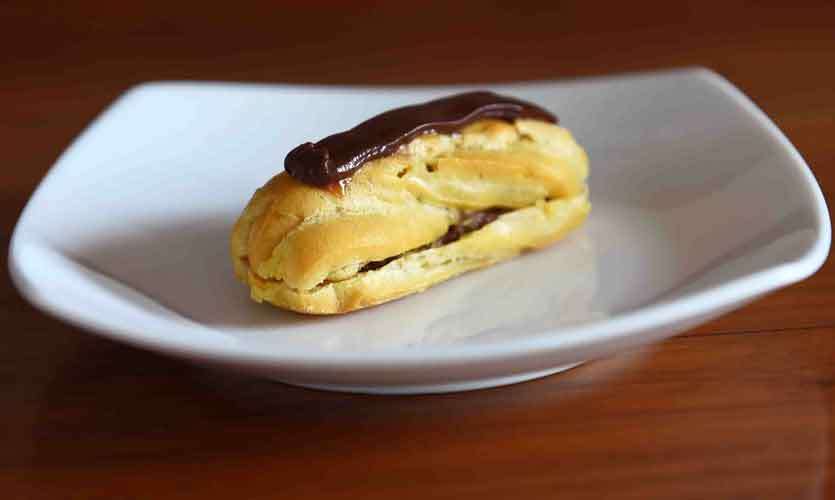 What we recommend: Honestly, we cannot pick one from what we tasted, we love love love everything we tried and we want you to try all these too!
Service: 5/5
Parking facilities: 3/5
Toilets: no toilet available
Would we go again?
YES! We would definitely go again to taste their amazing concoctions.

Tips/notes by author – this could include tax and charges/ dress codes etc.
Photographer – Nisal Baduge