The Wax Museum (TWM) is located in the depths of the new Arcade Independence Square Mall on Independence Avenue in Colombo 07.
It's a high end salon offering a variety of facilities ranging from waxing to spa treatments and the likes. Having been in operation since 2014, the Wax Museum initially started off as a waxing salon but has now dipped its feet into other salon services such as pedicures, manicures, massages, facial treatments and hair care.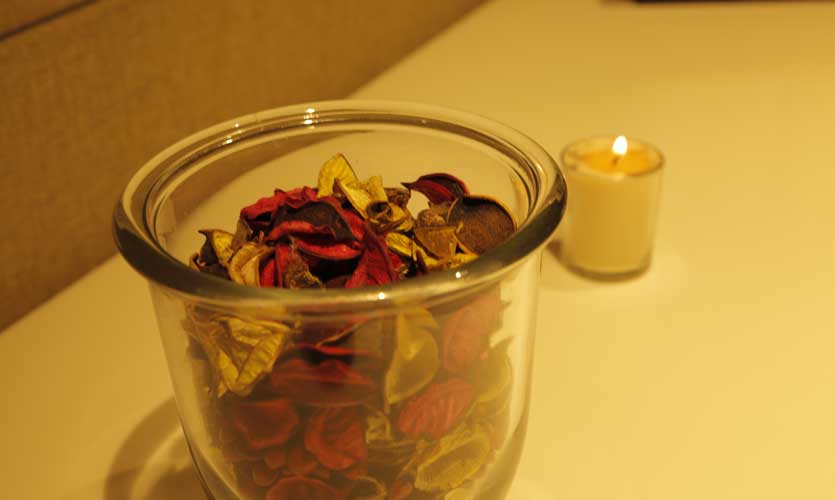 We recently went in for a review and here's what we thought of what they had to offer.
---
LOCATION/OUTLOOK
Though it's a little difficult to find exactly where TWM is within the Arcade, you can't miss the big poster of Marilyn Monroe with a moustache!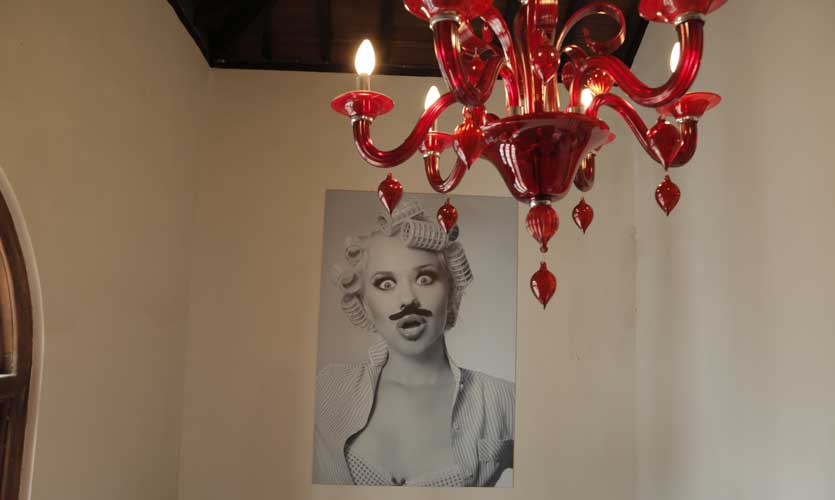 Decorated to a white and red theme, the interior outlook of the salon is inviting and promotes a couture feel as you enter. It's a small space but they've designed it well enough to look spacious offering plenty of privacy for the different kind of services they offer.
I mainly occupied the spot for pedicures which was super comfy with plush couch chairs and dim lighting and the massage rooms which had ample privacy with yellow lighting to create the mood, soft music to soothe your ears and aromatic scents to calm your senses.
---
SERVICES

Now the TWM is a salon with many talents. They of course offer all kinds of waxing treatments for the face, for the body parts and a lot of options for the down under kind of waxing jobs. They offer facial treatments where many of the treatments are courtesy of Sothy's so it's trustworthy and reliable.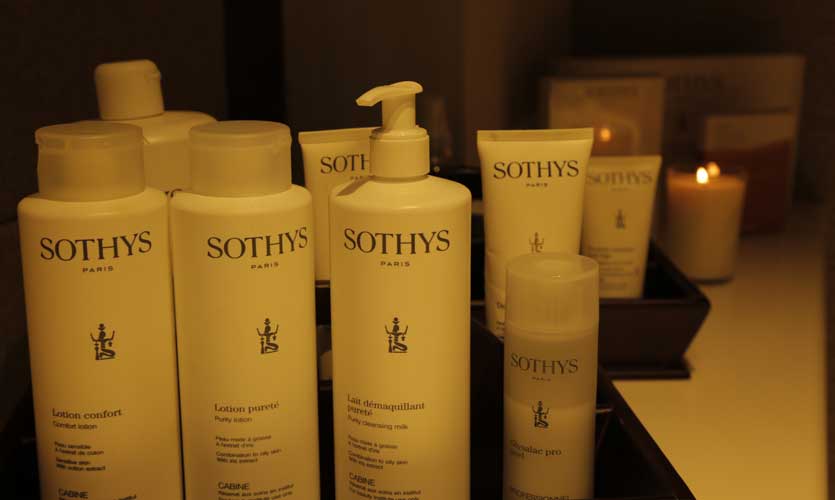 I was told their Valcena Gold Facial is a crowd favourite and a recommended facial treatment for many.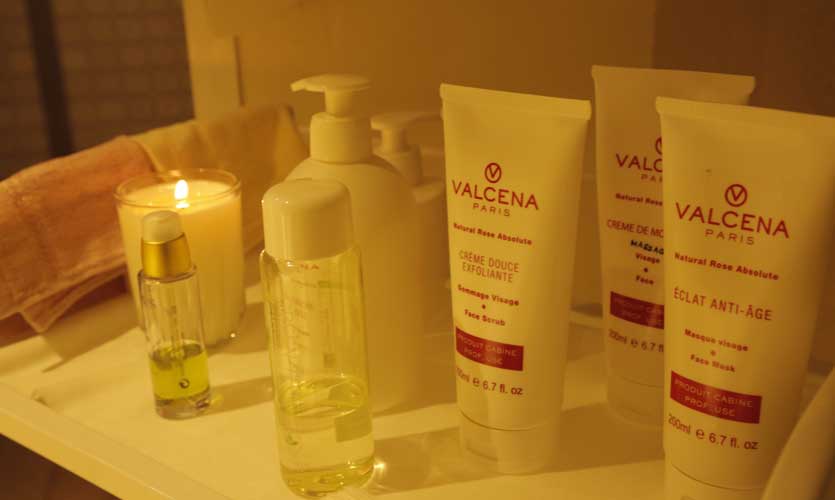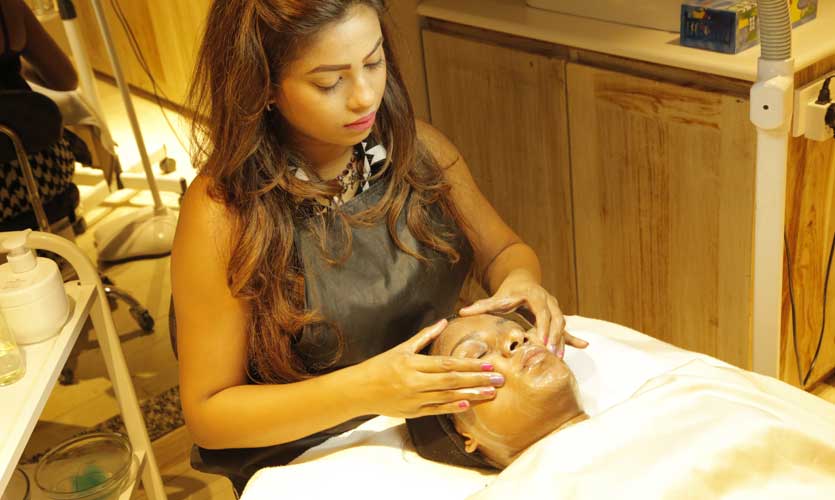 They also offer hair care services ranging from the basic wash and blow dry, a trim or a cut to a complete hairstyle change.
I stuck to a pedicure and a massage.

I went for TWM Pedicure for a period of 45 minutes at a reasonable rate of Rs. 2500.
I honestly didn't think I needed a pedicure until I sat down and they began working on my feet. They soaked my feet in water infused with baking soda and lime peels and then proceeded to take off the dead skin on my feet (tedious, tedious task!). After a sea salt scrub, I was then made to sit through a thorough scrubbing of my feet and I am utterly sensitive so I spent a good proportion of my time squealing and giggling and twisting about my chair as the pedicurist attempted her level best to gently scrub me down.
Despite my little sensitivity issue, my feet came out smooth, clean and looking better than ever. I was given the chance to select a colour and though a nice midnight blue was applied onto my nails with practised perfection, I took one step out of the room and mucked all that effort up. Still, the pedicure went smoothly and I barely felt the time pass.

I then opted to try one of their massage treatments simply because I was curious as to how well a waxing salon could offer massages. I chose their 30 minute full back Hot Stone Massage at Rs. 2500. They have a separate room for the massage that is fully covered, quiet and artfully decorated.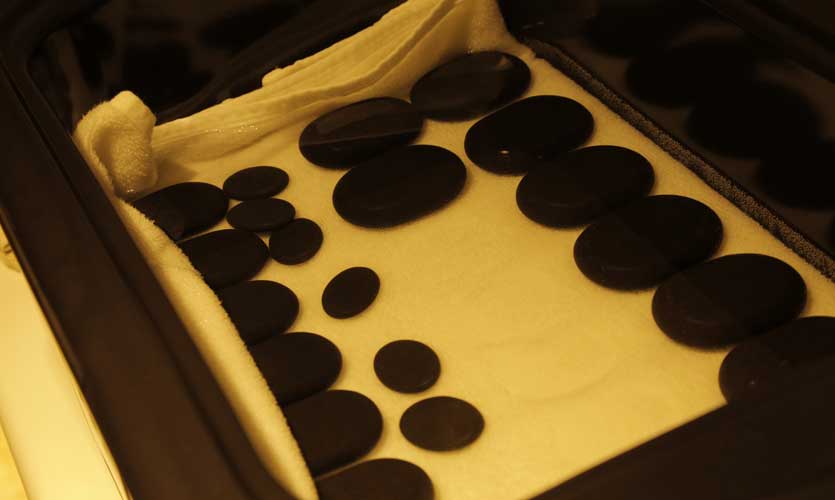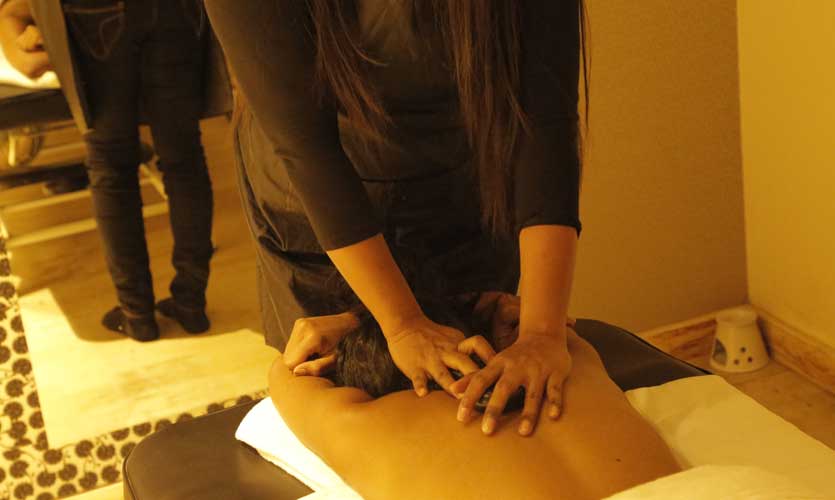 Hot Stone Massages have always been a favourite of mine because of the feel of the heat of the stones on my back so I was excited to see what they had to offer. The massage was good enough. The stones had the right heat to it and the masseuse had a gentle touch that applied the right pressure at the right time.
---
SERVICE

The staff at TWM is super friendly. They are constantly at attention and are all smiles at every turn.
They are well trained and each person had a good knowledge of the techniques in their field. I was especially taken with the pedicurist who did my feet because she was so accommodating especially when I made such a fuss giggling about how ticklish it felt to have my feet scrubbed!

Overall, the staff was welcoming and made you feel at ease whenever possible which for me, is a plus at a waxing salon being that at most times, it's an intimate experience.
---
OVERALL EXPERIENCE

All in all, we had a good experience. I did enjoy the services and the treatment I tried out and had no complains about it or the service and being that it is a high end salon I felt that the prices were reasonable enough.

Would recommend that you try TWM out the next time you're looking for a good pedicure or a quick massage!

Pics by Zeeshan Akram Jabeer