The Bulgarian capital city of Sofia is teeming with street art. While there is an element of graffiti most of the art I encountered had a purpose to beautify and spread a message. Walking through the streets of Sofia I noticed several circuit boxes with flyers on them which were rather unsightly but then I noticed that several of these boxes had been transformed from boring to colourful in an interesting way. Upon inquiry from my local guide I was informed that The Association of Transformers and the Sofia Municipal Authorities had joined forces and solicited the help of some of Bulgaria's best young artists to paint the old metal circuit boxes. Their works of art have succeeded in bring life, colour and humour to the streets of this beautiful city. Over thirty different artists have worked tirelessly to convert these old boring metal boxes in to interesting features. Most of these works of art can be found around Tsar Shishman Street and Rakovski street. If you take the Free Sofia Walking tour which is highly recommended you are bound to encounter this street art.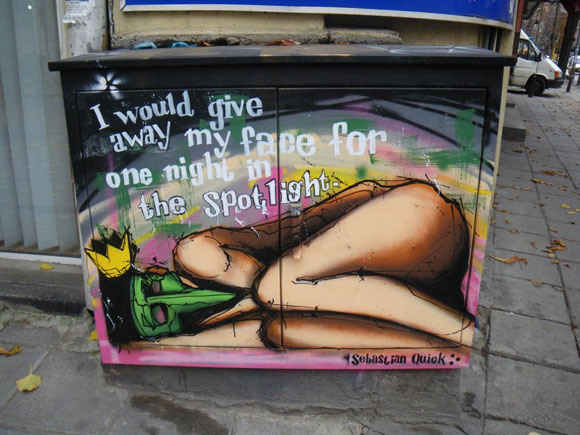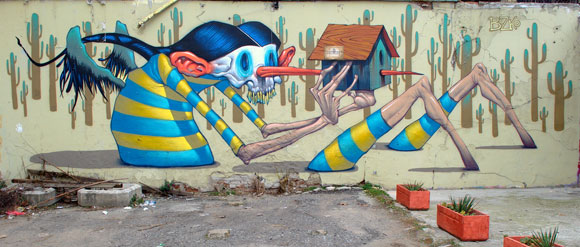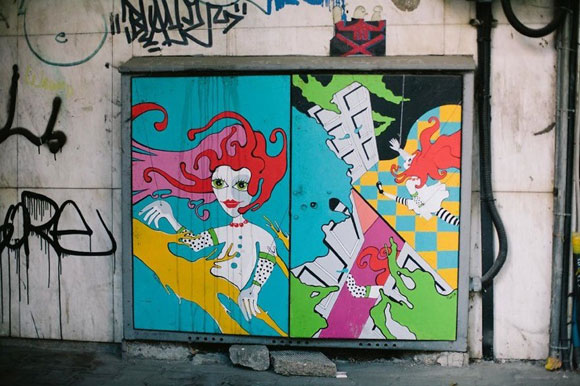 It is said that in Bulgaria you can split the graffiti into negative and positive categories. Strong emotions such as love or hate can create provoke the creation of negative graffiti which contain political, religious or racist imagery. The positive graffiti are more artistic and this is supported by the municipality in Sofia. I learned that for several years the authorities in Sofia have organised various graffiti competitions where young artists from all corners of Bulgaria are actively encouraged to participate.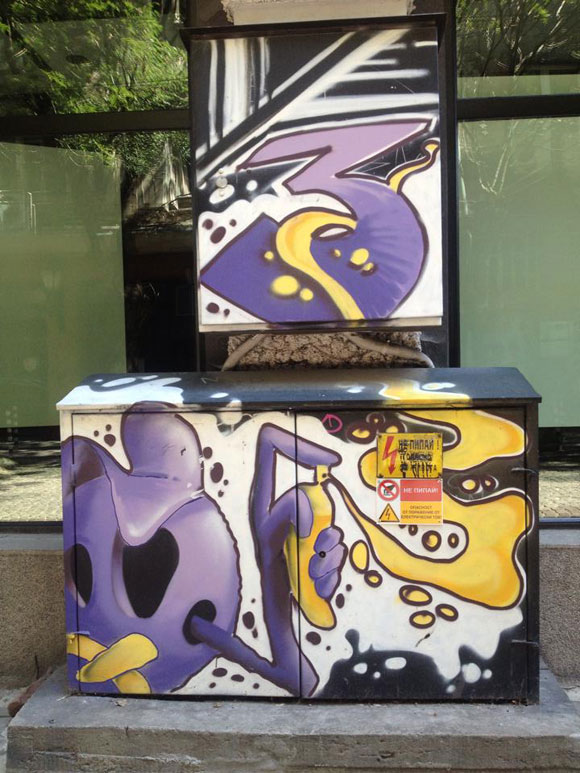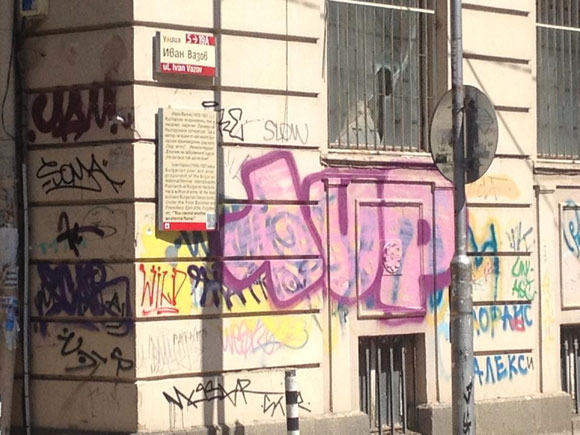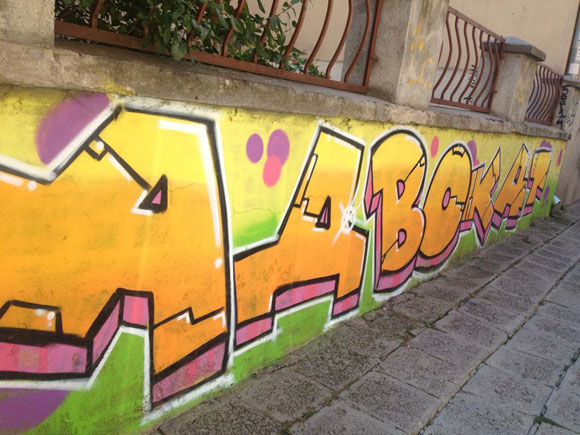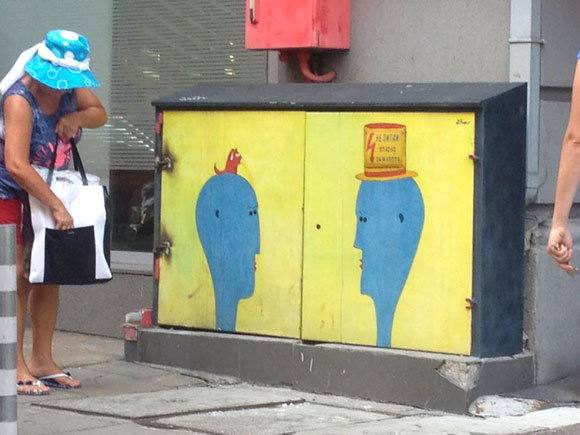 While some of the art is drawn by free hand some have been created using stencils. The Bright colours and vivid designs helped to to inject colour and character to Sofia's street. Some may argue that it is vandalism while others may argue that it is art, but either way it was beautiful to see paint sprayed to express perspective, inspiration, criticism and emotion. Beautiful, messy, carefully thought out or literally paint slapped on a surface, this form of street art not only livens up and gives the streets of Sofia an added oomph.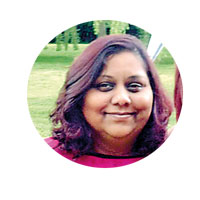 Text and photographs by Tina Edward Gunawardhana