Sacred Sprees: Sri Ponnambalam Vanesar Kovil A.K.A. Sivan Kovil

This kovil is the perfect representation of the idiom "do not judge a book by its cover".
Walking through the gates and past the security guard, I was pretty oblivious as to what this kovil had to offer. I had entered via the back entrance so I said my hellos to the cows and the bull the kovil holds in possession. I learned (from the security guard) that this kovil is dedicated to Lord Shiva and the bull is sacred as it was His mode of transport. Thanks, security uncle, for that quick lesson on Hinduism!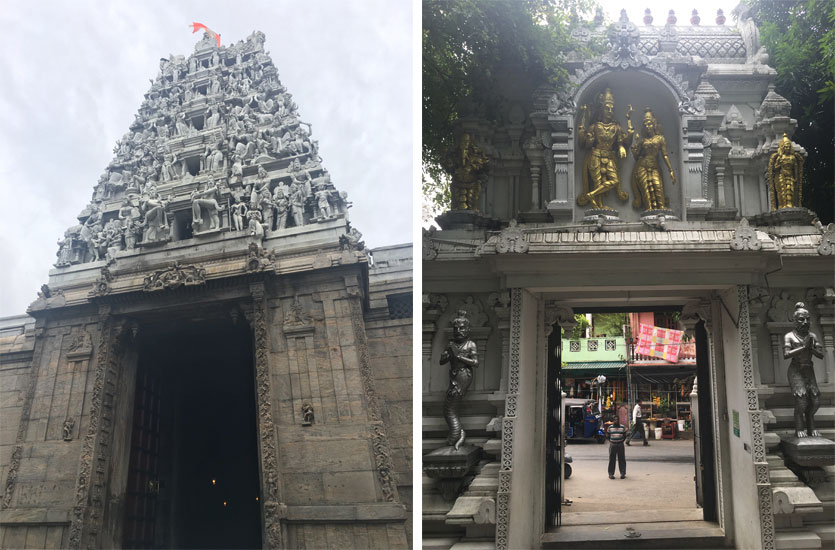 If I must be absolutely frank, I must admit the kovil didn't look that great from the back. So as I was walking towards the entrance, I couldn't help but wonder why my Hindu friend had strongly recommended Sivan Kovil. It didn't take me too long to figure out why.
Just like any average kovil in Colombo and around the world, the exterior of this kovil was ornamented with a multitude of statues, but unlike most kovils, the statues placed on the top most bit of the kovil weren't colorful – they were plain grey. Without paying much attention, I entered through the mighty wooden doors.
Within a millisecond of entering I had witnessed one of the most magnificent of sights.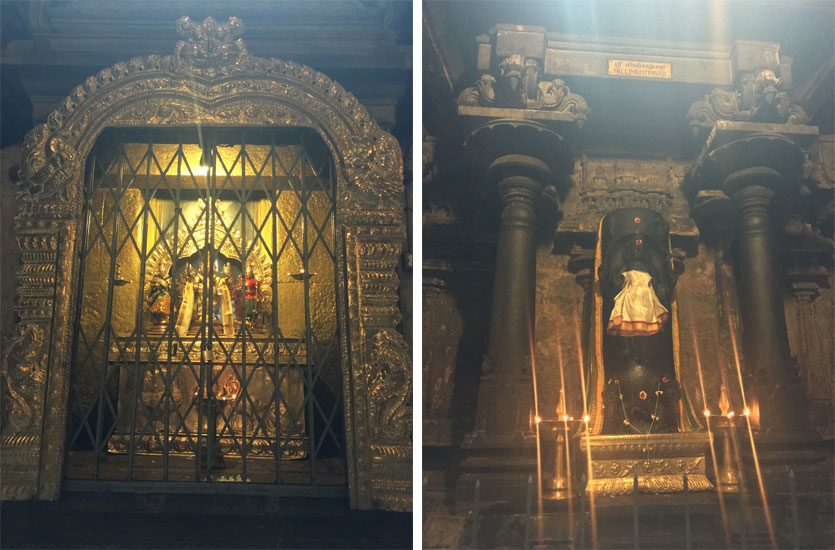 The interior is exotically unique! I found it hard to gather my emotions as I was stung by the beauty of this kovil! It was definitely of the most idiosyncratic of sites I had ever laid my eyes on.
The interior is entirely made of granite. That's right – it's just stone, stone, stone and more stone. With intricate carvings all over the place, the energy is instantly enigmatic! With every step you will be astounded.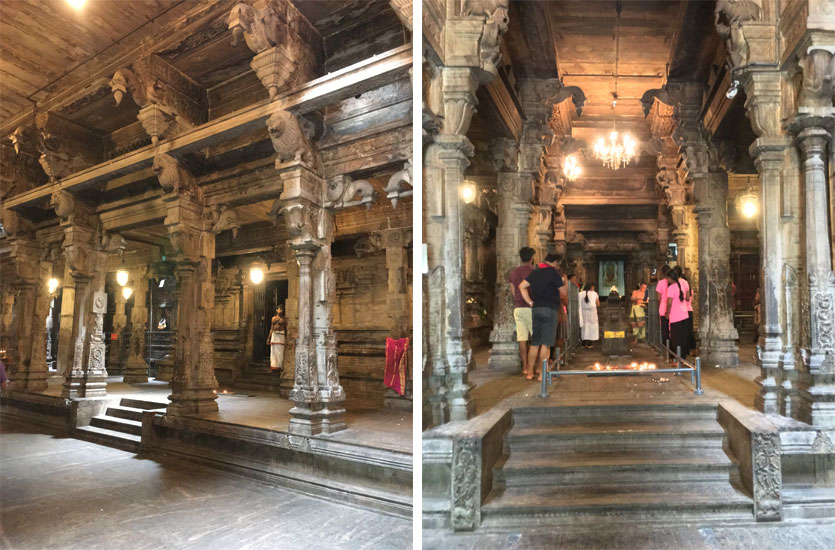 The vibe this kovil gives is incredible. It is peaceful while at the same time gives your brain a spiritual boost. May be it's the intense detailing that overflows from every corner of the kovil or maybe not. Whatever it is, it is majestic.
I felt a little like Indiana Jones as I was walking about trying to record every little detail in my little brain.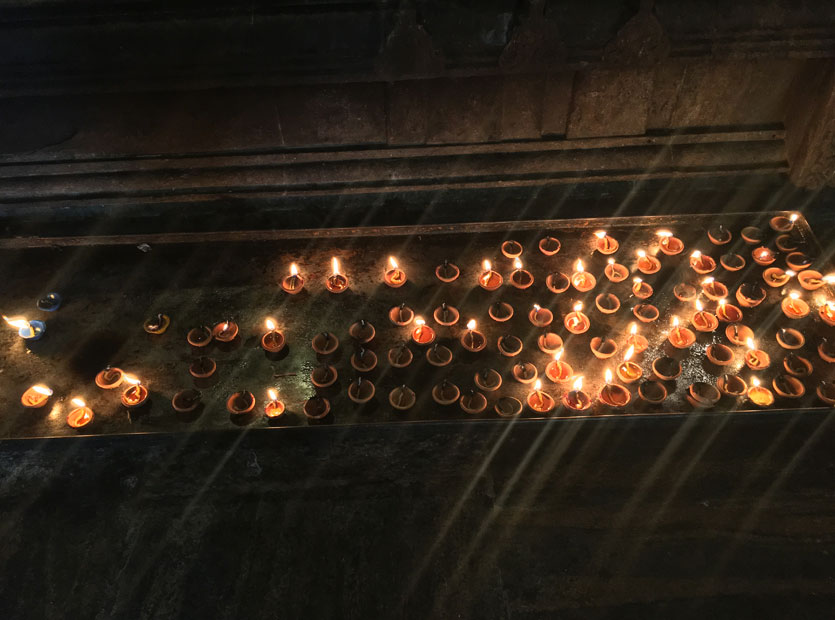 The priests are undoubtedly the treasures of this kovil – not for their poojas (Hindu ritualistic prayer) but for their friendly approach.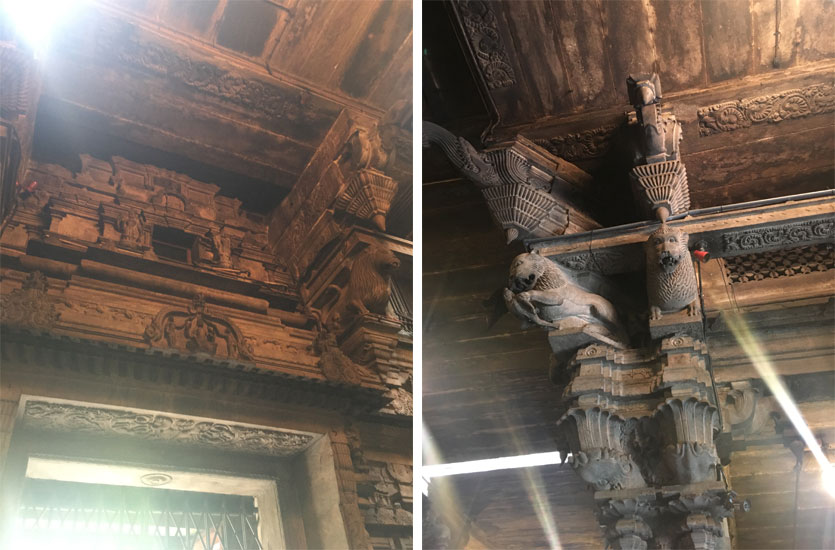 Let me elaborate on why I say so – when I asked one of the priests if I could take photographs of the kovil, I foresaw a 10 minute session of persuasion, but I foresaw wrong because, let's face it, I am no prophetess. Instead of receiving a no, the priest very welcomingly said I could take pictures and jovially instructed me to snap a picture of the main priest, too!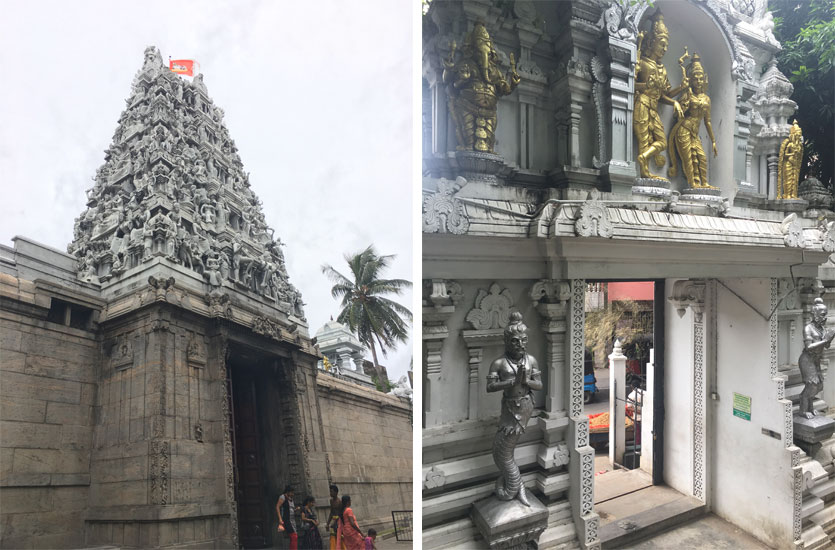 I fell in love with the friendly and welcoming atmosphere of this kovil's priests, worshippers and intricate interior. This spiritually intoxicating kovil is a rare architectural delight. The initial small temple constructed in 1857 by Ponnambalam Mudliyar has come a long way to be one of the most underrated architectural treats Sri Lanka is home to.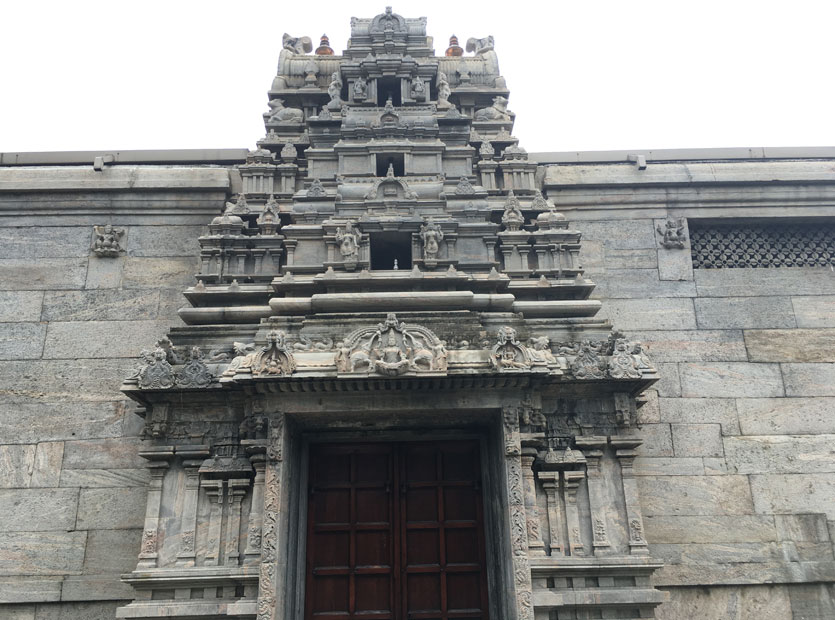 If you're passing Colombo 13, you have got to drop by to indulge in this masterpiece!
Text and photographs by Nabeela Yaseen