Gangaramaya Temple - More Than Just a Place of Worship
The moment you walk through the gates of the Gangaramaya temple, tranquility hits you in the face in the calmest manner possible and the usual hustle bustle of Colombo is forgotten.
For years I believed this famous temple established in the late 1800s was only famous because of a sacred belief and the Navam Perahara. I was wrong. The Gangaramaya temple is anything but your average Buddhist temple. It is a work of art. It is a mix of sights you have never seen before. Its architecture is phenomenal!
As I walked in, I really didn't expect much besides the usual stupa, a few statues and a couple of worshippers. It seemed like a usual, basic temple until I walked further in and saw a museum (and much more). That's right – a museum inside a temple!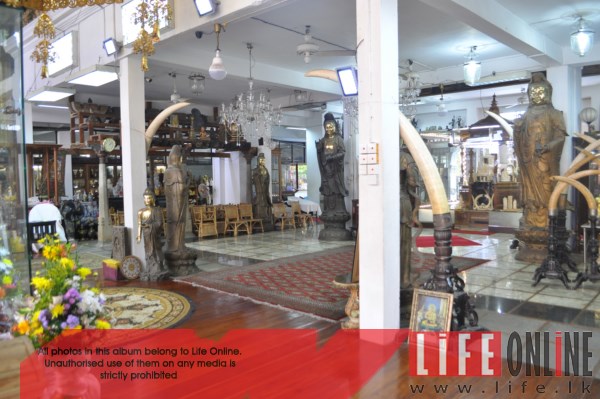 The museum holds the sacred relic of Lord Buddha's hair and also the smallest statue of Lord Buddha in Sri Lanka. Inside the museum you are likely to find the most random of things ranging from innumerable Buddha images and statues to old clocks and gramophones. It also includes a quirky, hipster-looking chandelier.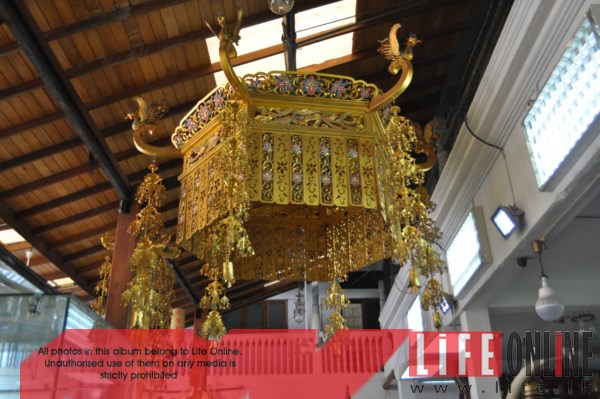 What's most fascinating about this temple is that there is so much to look at. So you just keep moving and you keep witnessing sights you never witnessed before.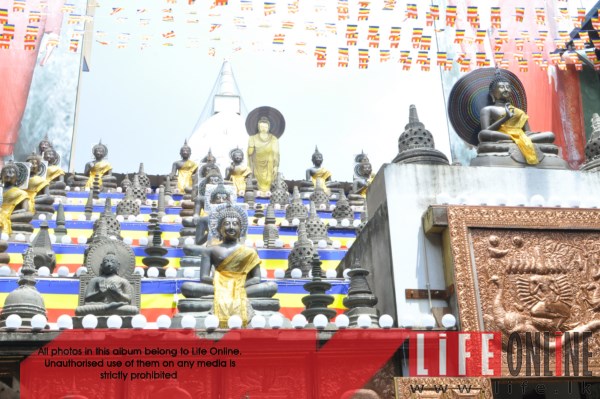 The number of statues this beautiful piece of architecture holds is numerous including statues made of jade, ornamented with real gold and gems sent all the way from Thailand. According to a police officer who was around, these statues were replicas of those at Grand Palace in Thailand and were gifted to the temple. (That's right – there are quite a lot of police officers around the temple. So, you've to abort plans of robbing any of those precious statues!)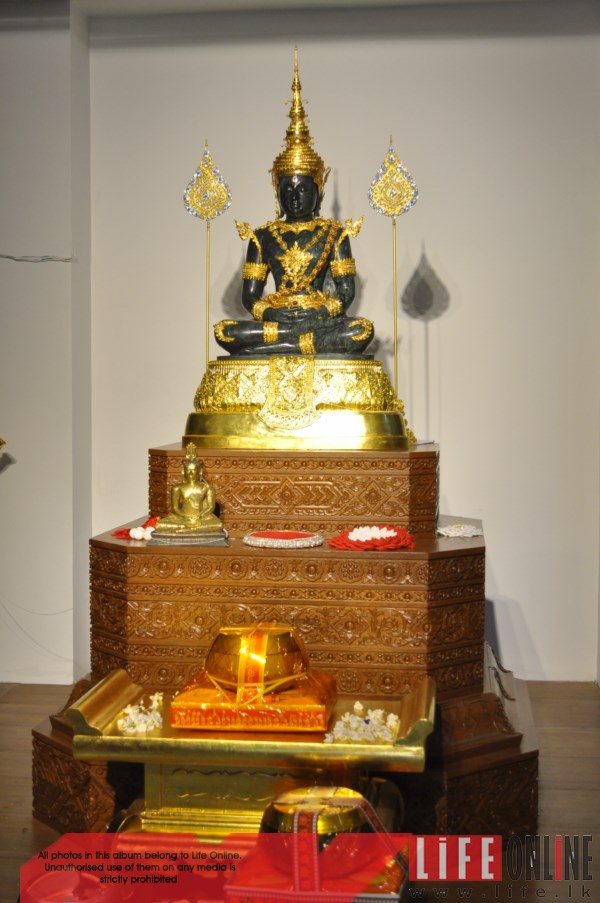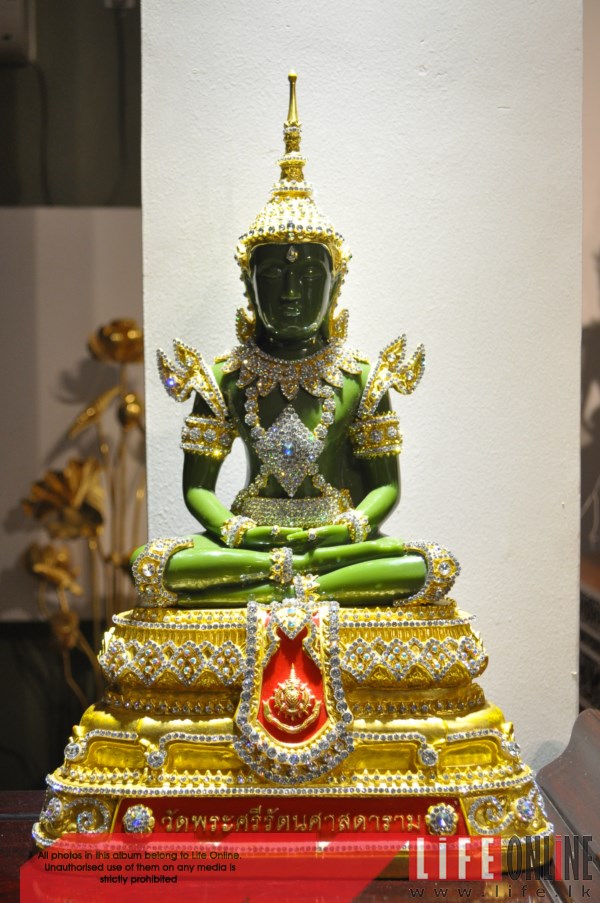 The temple would be incomplete without a stupa and the stupa is located at the centre.
For those of you who don't know what a stupa is, it is the dome-shaped building which is erected as a Buddhist shrine.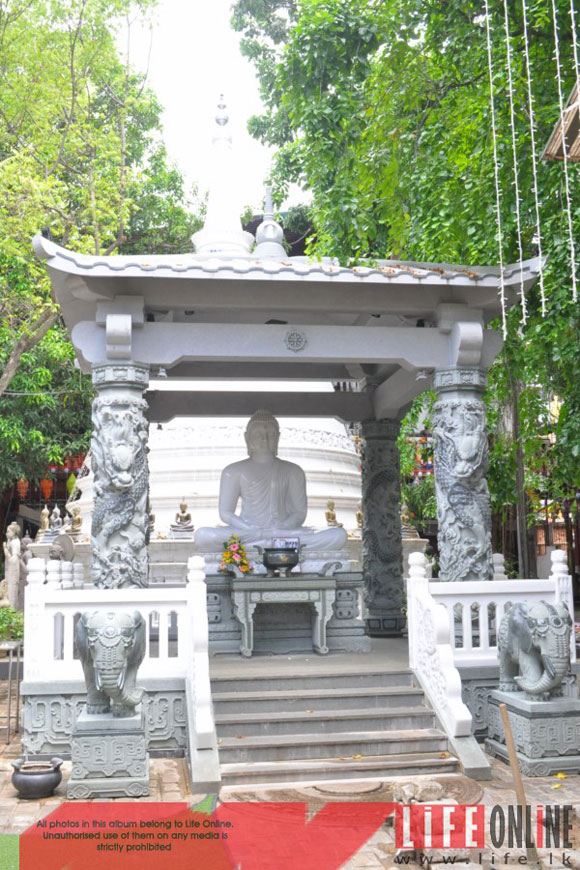 While this temple has an array of statues, it's not limited to only statues of Lord Buddha. What really caught my eye was what I saw when I was taking a tour around the stupa.
Two very fierce looking statues that you would not expect to be seen at a temple stood on the side, marking the entrance to yet another department to the mix that Gangaramaya holds.
Despite being eclectic in its possession of statues, the Gangaramaya temple has devoted an entire room for statues relating to Lord Buddha. The room sparks up with a concoction of statues that depict Lord Buddha's story and looks absolutely remarkable!
This was definitely my most favourite part about the temple. The burst of colors and the visibility of the effort put into sculpting the statues truly explain why the Gangaramaya temple stands out.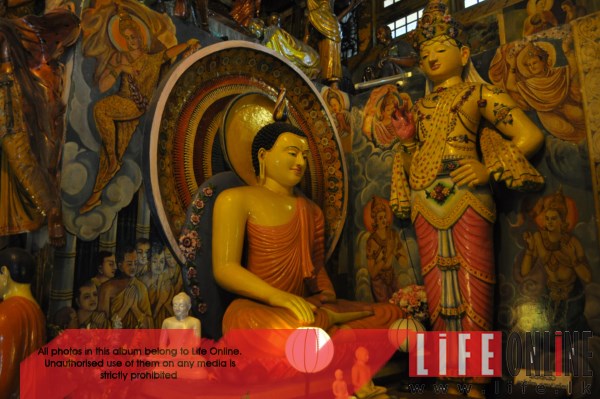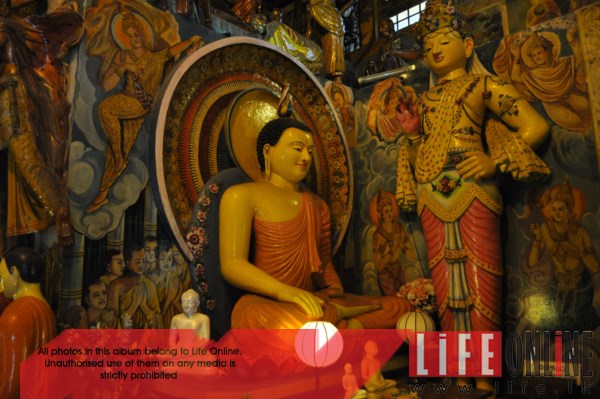 While most temples only comprise of a ground floor, the Gangaramaya temple has a staircase leading up to the Bo tree which is a sacred tree in Buddhism and a centre for meditation and sermons. Located here is a Kandyan-style pavilion where monks engage in the process of tying "pirith nool" which is a thread tied on the wrist of an individual for protection.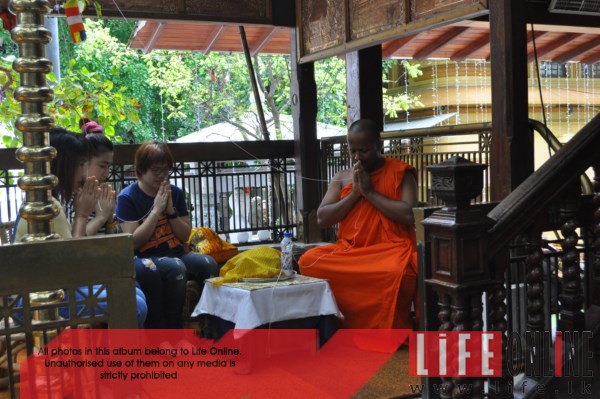 The Gangaramaya temple also has an extension known as the Sima Malaka located in the middle of the Beira Lake which means you would need to take a tuk to get there, but it's less than half a kilometer away. So, it really isn't much of a hassle.
The Sima Malaka, designed by Geoffrey Bawa in 1979, does not pertain itself to traditional Buddhist temple layouts. Foreigners are requested to pay an entrance fee of 300 rupees/$2. The meditation centre is surrounded by medium sized Buddha statues amounting to 49, according to the man who was in charge.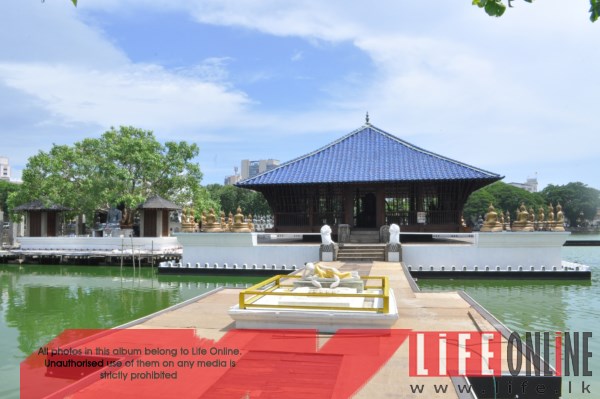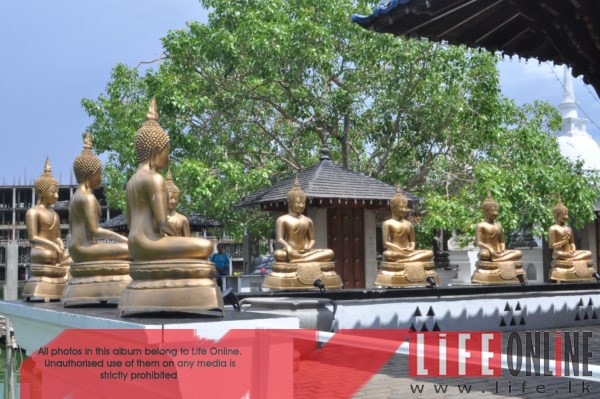 This 131 year old temple given its architectural and interior diversity is worth a visit.
So the next time you feel tourist-y, you know where to go!
Things to note when visiting:
1. Do not wear short clothing (applies to both, men and women)
2. Do behave well (the temple has multiple boards requesting good behaviour)
3. Indulge in the beautiful artifacts!
PS: The temple offers free WiFi! Hence, it's the best spot for those avid instagrammers out there!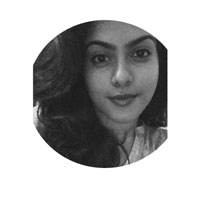 By Nabeela Yaseen
Photographs by Waruna Wanniarachchi