The burgeoning hostel industry in Sri Lanka received another welcome boost when Hangover Hostels Mirissa was included in Hostelworld's 13 Top Exotic Hostels list. Hostelworld, a widely reputed website with millions of followers worldwide serves as an online guide to over 35,000 hostel accommodation venues around the world.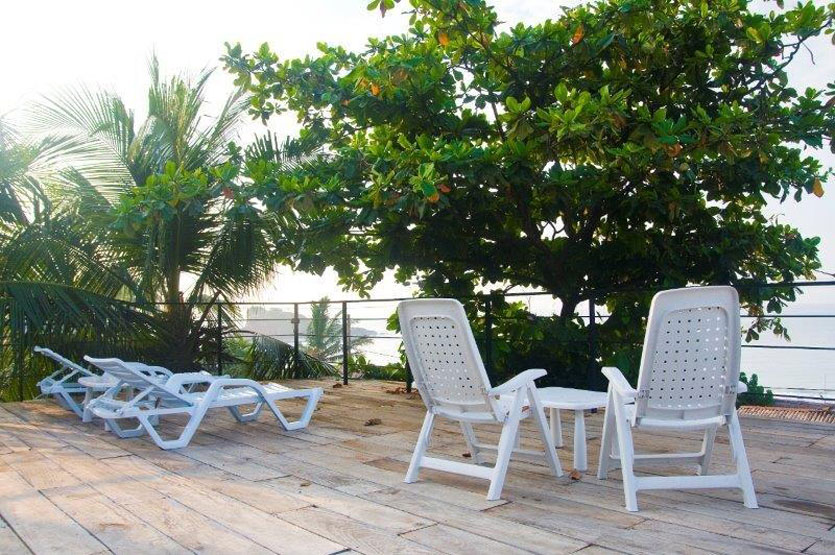 Hangover Hostels Mirissa occupies the fifth spot on the list which includes hostels from Magnetic Island in Australia, Uruguay, Philippines, Mexico and Bahamas to name a few. Of Hangover Hostels Mirissa, Hostelworld reports "Can you get any more tropical than coconut groves, the Indian Ocean and rolling alabaster beaches? We think not! 150km from the capital of Sri Lanka is Mirissa, a beach where you can while away the hours diving, surfing, and experiencing some of the best whale watching in Asia. Let Hangover Hostels be your modern paradise. With free breakfast and morning yoga on the overhead deck, it's no surprise customers stay longer than they intended: "I booked the hostel for 2 days but ended up staying for 20 days! LOL!". Additionally Hangover Hostels Mirissa is the only hostel on the list to score a customer rating of 9.6 which is a great testament for the Hangover group which also has hostels in Colombo and Seeduwa.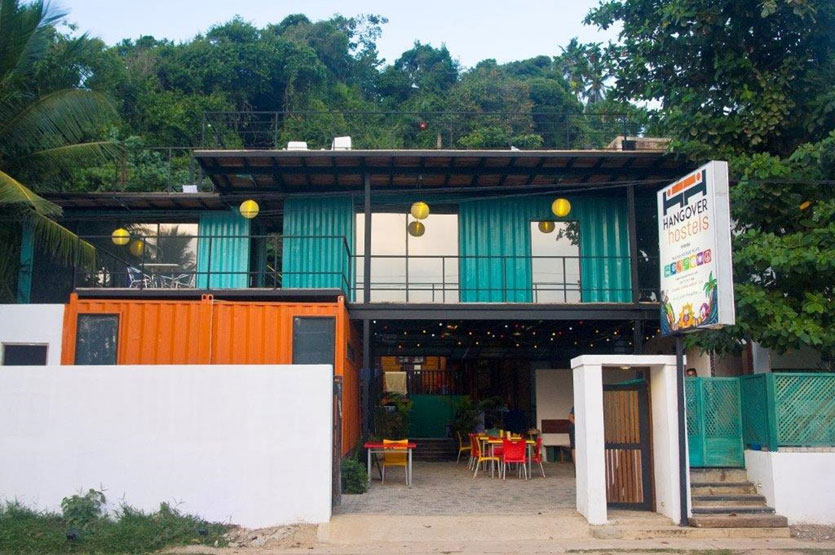 Hangover Hostel Mirissa comprises of shipping containers converted into luxury accommodation kitted out with all amenities such as air conditioning, spacious luggage storage lockers, USB ports by the bedside, reading lights and super comfortable beds. Well appointed private rooms are also available with ensuite facilities. There is a real community spirit, with the hostel staff organising themed events, boat parties, yoga sessions, BBQ nights and many other activities that enhances to the ambiance and environment of the hostel.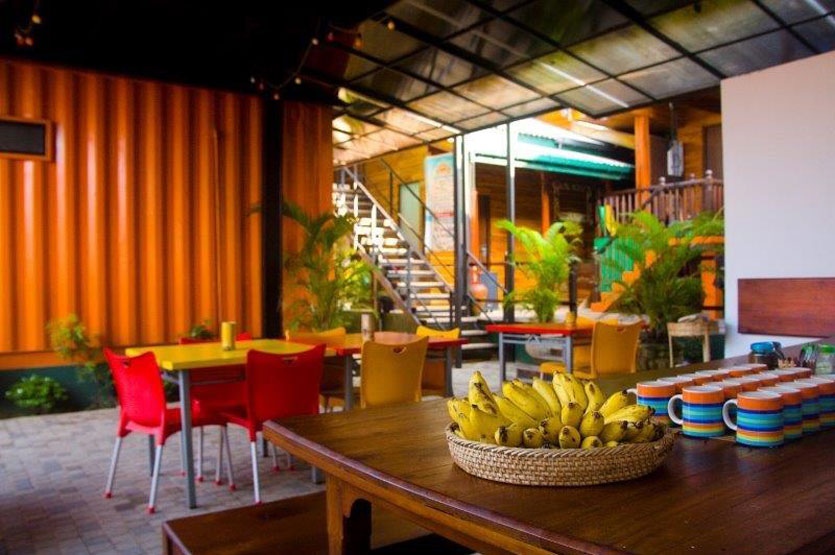 In operation for just over a year and a half, Hangover Hostels has continued to dominate online booking sites as a top place to stay while in Mirissa.
Chandana Punchihewa, a Director of Hangover Hostels opined "For a hostel in operation for just over one year, being specially mentioned in the world's #1 online hostel travel agent guide is surreal. We've come a long way, so to be recognized world wide is an absolute honour. Not just for the entire team at Hangover Hostels, but also for the not-so-hostel-famous Sri Lanka! Local tourists are yet to embrace the hostel vibe and culture. This is due to a lack of awareness and I feel that Sri Lankans are missing out on this unique experience of hostel living with great hospitality and a traveller friendly atmosphere at truly affordable rates".
Lamenting on the lack of support for the hostel industry from the local authorities and tourism bodies, Punchihewa said "The local authorities are in the dark regarding benefits hostels bring to the country. There are hostels all over the world operating with the necessary support and backing from their respective government authorities. I know I speak for other hostels all over the island when I say that pragmatic thinking by the authorities is the need of the hour. They should support the hostel industry in Sri Lanka wholeheartedly".